'Dead Frontier': Review and Thoughts
The dead roam the earth, but the survivors still stand.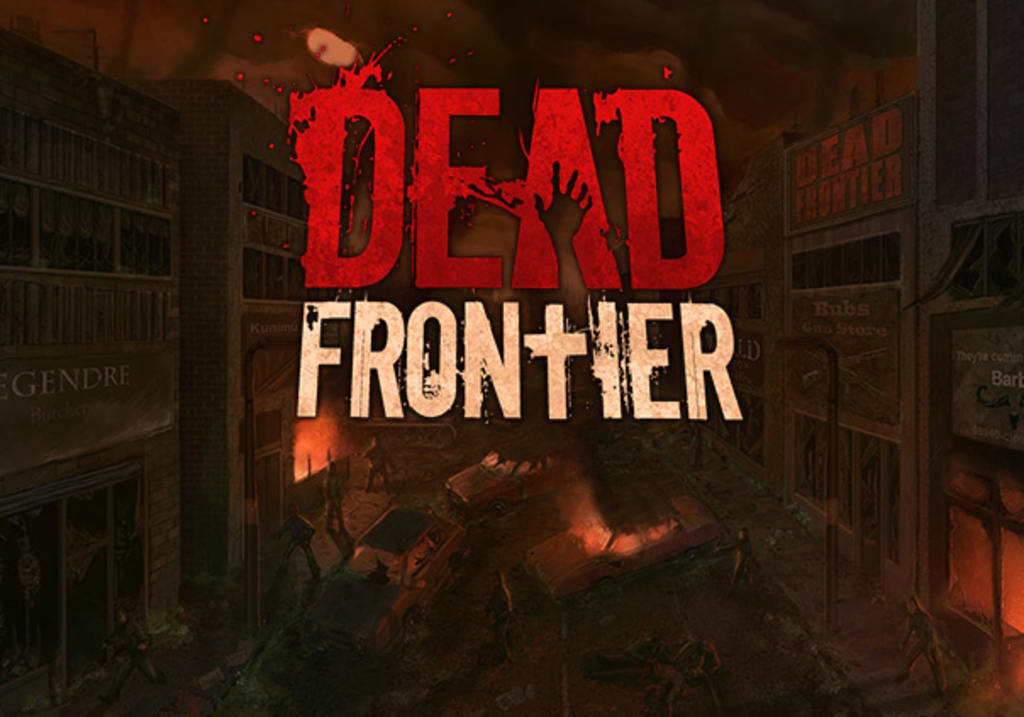 Dead Frontier is a free-to-play, browser-based MMO game which takes place in a post-apocalyptic, zombie infested setting. It runs on the Unity Engine. It was also published by Creaky Corpse, Ltd. Neil Yates is the creator and developer of the game and Greg Taylor is the artist of the game. Dead Frontier was released for open beta on April 21, 2008 and currently has over ten million registered accounts!
Dead Frontier is now fully released (actually been fully released for years) and even has its own stand-alone launcher for the game itself. The other places like the camps or outposts you go to are all browser-based. The player base for the game is still alive and slowly getting more and more new players to join the surviving forces or perhaps kill the surviving forces slowly.
New players must create an account (of course it's free, so no need for payment) and then after you create an account, you can start to create your character and choose their profession. Each profession has a different ability and different stats and different starter stuff, like weapons, money, and boost of stats (strength, reloading, etc.). The stats are a bit weird, but make sense due to the fact that you have to use a melee or a gun everywhere you go.
The stats go by:
Strength
Endurance
Agility
Accuracy
Critical Hit
Reloading
Each stats, I do believe, start off at 10 or 15, and you can work your way up from there. From each profession or class to choose from, some professions give you a boost of a stat by 20% or higher.
Now straight to the review: the game is great, gameplay is pretty decent, the controls are a little off, but it works out. The game has its own level of difficulty where, at a certain level, the basic zombies are just one or two hit kills. Later on, you have to deal with mutant, infected blood dogs, bloats, sirens, spitter, bone and reapers. Different outposts are a nice touch to the game as well; plus, you can leave your old outpost or base and go to a different one at any time, but you should probably level up and reach a certain level first (just saying). I do like the different weapon style choice too; sure, the bladed weapons are better, but you can still use the baseball bat or the shovel or perhaps the pen knife you start off with. You can use those anytime and I find that pretty neat, because zombie games just give you a weapon and you're pretty much stuck with it.
You could also give your character clothing. I can see wanting to make your character a bad looking dude but still, some Kevlar armor is a nice thing to have as well. I said it, armor, one of the greatest things to have so you don't die in two, possibly one hit from the mutants or random PVP survivors if you feel like dying or killing someone. I also PVP; there are chances where you feel need to stab someone in the face or possibly destroy them with your shotgun so there is PVP mode, where outside of camp you can fight with enemies or perhaps have a friendly duel (which never happens...), or if you're scared of going outside (believe me, I am most of the time), you can go to the arena inside the camp/outpost and battle it out in there.
Overall, the game is pretty well made with nice difficulty of zombies, nice choice of weapons, clothes and armor, nice map layout, which here is a picture of:
'Dead Frontier' Map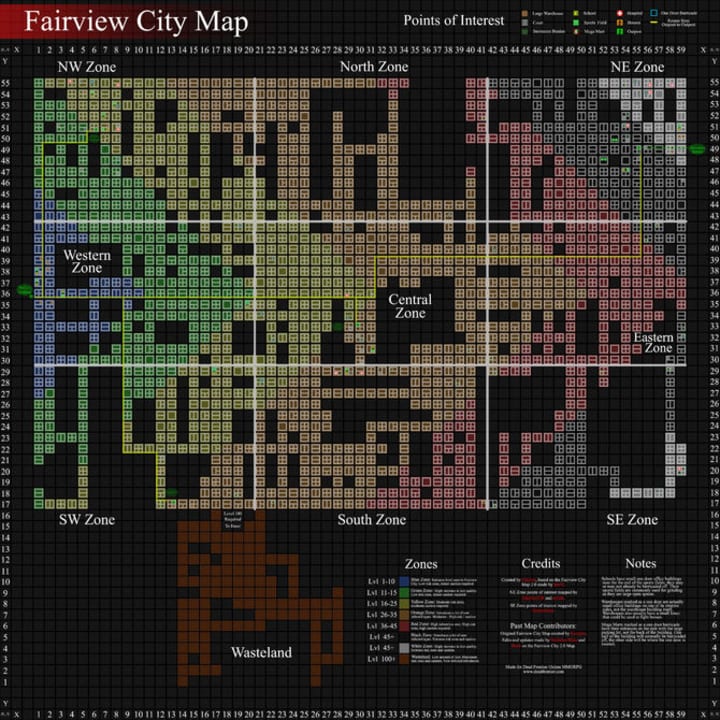 The map is huge. It doesn't look like much, but in the game it's pretty huge, so it takes a while to get to certain camps, but at least you'll either have help along the way or perish and never play the game again.
mmo
I'm 21 years old, live in Ohio and I have been writing for almost 6 years now and I wish to expand my knowledge writing furthermore.