Could 'Super Mario Run' Hint at Nintendo's NX Future?
With Sony and Microsoft trading blows over consoles and hardware, Nintendo has been secretly been making moves to bring themselves to a new light in a variety of ways.
It's no secret that the Nintendo NX has been shrouded in mystery with what it will be. With both Sony and Microsoft trading blows over who has the best graphical console and hardware, Nintendo has been secretly been making moves to bring themselves to a new light in a variety of ways. Whether it's smash hits such as Pokémon Go or their successful previews with the upcoming The Legend of Zelda: Breath of the Wild having received critical acclaim, it's hard to see where the Nintendo NX is going.
Only having just revealed their new consoles release date in May of 2017, the Nintendo NX remains a rather elusive creature, almost as elusive as catching a Dratini in Pokémon Go. It's almost troubling to know what the belated Satoru Iwata was working on shortly before his passing. Luckily we know the mobile game licensing deal with DeNA has been rather well received in recent days. However, questions still remain whether or not the NX will be supporting many of these mobile titles when it launches in March 2017.
Super Mario Run is the Mario Game We Need
When Super Mario Bros. first launched on the NES in 1985, the franchise has followed a rather familiar formula. Players would run across each stage jumping as quickly as possible obtaining the highest score than can. Their ultimate goal? Save Princess Peach from Mario's ultimate nemesis - Bowser. While the late Iwata felt that Nintendo would lose its identity by going mobile, Nintendo hasn't seen this happen just yet even with the success of Niantic's Pokémon Go and DeNA's Miitomo.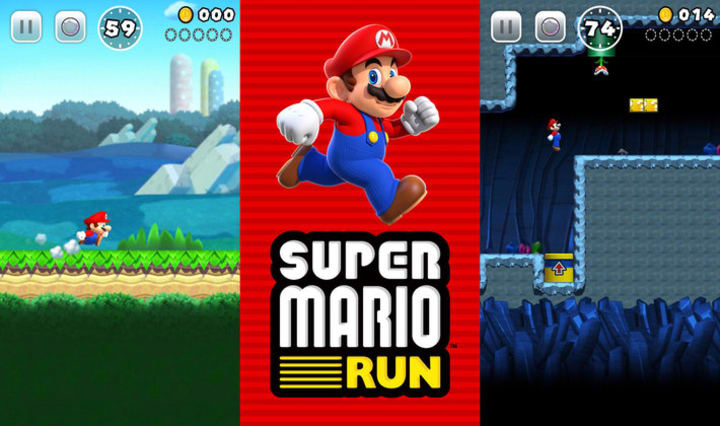 The proof regarding the longevity of Nintendo's approach to mobile gaming has yet to be seen, but if anything, Super Mario Run will show that we are getting the games we need. With games following their usual route, Super Mario Run will take what we are familiar with in the original titles won't be disappointed in Mario's new action. Running constantly in a forward direction, players will control Mario's jumping as they manager to complete each level with obtaining higher scores than before. Something players have become accommodated to over the past few decades.
With Mario's gameplay having always seemed mobile friendly, it's nice to see that Nintendo is going this route on iOS soon and Android at a later date. This approach also brings the idea of Nintendo's social aspects to life as fans will be playing against each other in real time on this new title.
Could Super Mario Run be Hinting at iOS on NX?
It would be astounding not to see such a move happen as we've seen Apple make trends into the gaming industry before with the AppleTV, which flopped rather hard, and didn't do much to curb the ongoing trend of touch-based gaming via mobile devices. As gaming becomes more readily available across tablets, phones, and - yes - phablets - we're seeing companies take to where the current trend is. With rumors that Nintendo is going mobile, it's not hard to imagine a few possibilities, and those possibilities are quite possible with the alleged use of the Nvidia Tegra series of chips.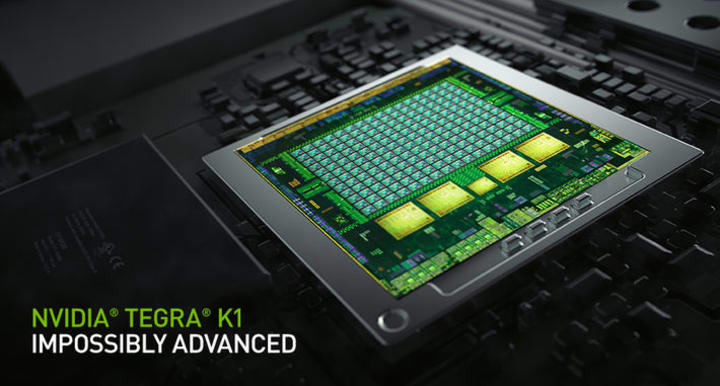 While many of us are interested to see where this means the system is going - we already know the Tegra X1's and X2's, which are mobile chips, are not as powerful as the AMD Polaris chips residing within the Xbox One and PlayStation 4 consoles. This will be erroneous to even conceive of them doing if this is quite possible while even utilizing the X86 platform, but what if iOS was backing the console itself?
Let that sink in for a moment. With mobile games already pushing out console-esque graphics with titles such as Vainglory, N.O.V.A., Angry Birds, and a few other titles - what's not to say that iOS can't provide this same experience with the Nintendo NX? It'd be a partnership that even DeNA could look forward to. With their flagship mobile titles being on iOS; it means they can be launched on the NX via a Virtual Console. While this is speculation, it would sit in a possible manner as Nintendo has been in the smoke and mirrors mind-set at this point. With a console having not been revealed, it's only a wonder of what Nintendo will do in the upcoming days. For now? We'll have to wait and see what Nintendo does at the Tokyo Game Show coming up here soon.
nintendo
About the author
A video games journalist and Content Creator. He has been featured on sites such as AppTrigger and MoviePilot. He's the president and editor-in-chief of the independent news publisher Blast Away the Game Review.
Reader insights
Be the first to share your insights about this piece.
Add your insights