Nintendo Nerds
'Conker's Bad Fur Day' - A Game Like No Other!
Nintendo 64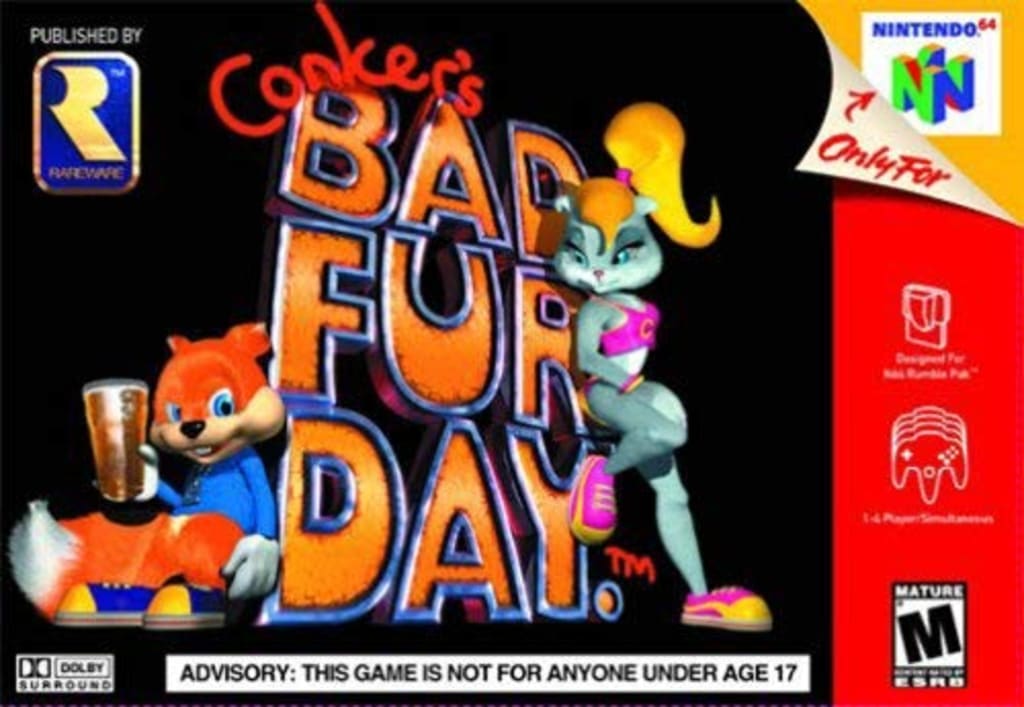 I was first introduced to Conker's Bad Fur Day a year ago by my gaming-enthusiastic boyfriend, Nigel. When he first described the game to me I thought he can't be serious?! Surely there is not really a game like this! So, out came the game; he was correct, and I found myself thoroughly enjoying the game.
Conker's Bad Fur Day the action platform video game, which was released for the Nintendo 64 console in 2001, has a huge cult following. Developed by Rare, and designed especially for mature audiences, this game really is so original and unique!
Conker is a heavy drinking blue eyed red squirrel, who is trying to get home to his girlfriend, Berri, after a heavy night on the booze. But Conker is lost, and has to find his way home with many challenges ahead, including gathering objects, solving puzzles, even the odd punch up with enemies!
Conker's Bad Fur Day was originally intended for a family audience. But during its previews, the game was criticised for being too cute, and just too similar to Rare's previous platform games. So it was back to the drawing board, and the beloved game became what we know today. Which on release received critical acclaim from gaming journalists, and it was praised for its uniqueness and originality.
A Nintendo 64 Classic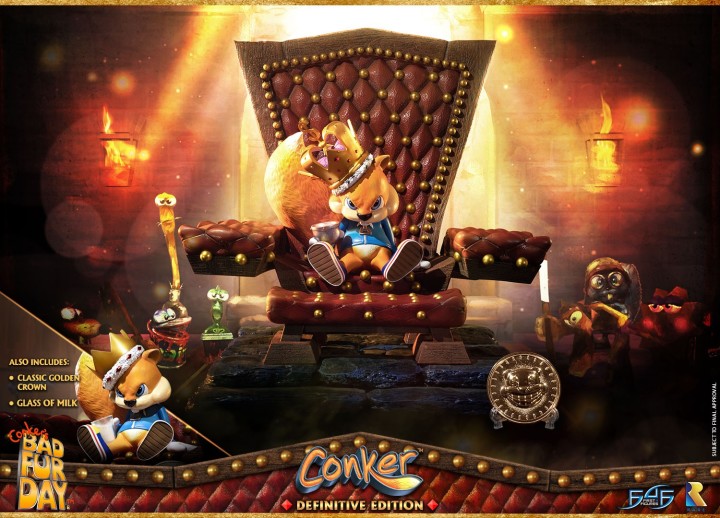 The game's humour is hilarious! Conker is one greedy, moody, foul mouthed squirrel—expect violence a plenty! Plus alcohol and tobacco use, oh, and much vulgarness! There is nothing serious about it though, it's purely tongue-in-cheek fun, and so entertaining. It was directed by Chris Seavor, and written by Chris Seavor and Robin Beanland. Beanland was also the composer. The game was developed over four years.
The opening scene of the game is extremely similar to that of the film A Clockwork Orange. Where we see Conker, in a very bad mood, he says he is now, "King of all the land" and he begins to tell the player his story. The story of a 'Bad Fur Day.' The game then starts with Conker hungover, very worse for wear after a night of binge drinking in the bar Cock and Plucker, in a land Conker is unfamiliar with.
But this was not the first game Conker appeared in, he made his debut appearance in Diddy Kong Racing, yet his full character and personality was never fully explored and discovered until Conker's Bad Fur Day.
Conker's Bad Fur Day also features a multi player mode with a maximum of four players competing. Which is a bonus for gamers with a competitive streak.
Hilariously Entertaining!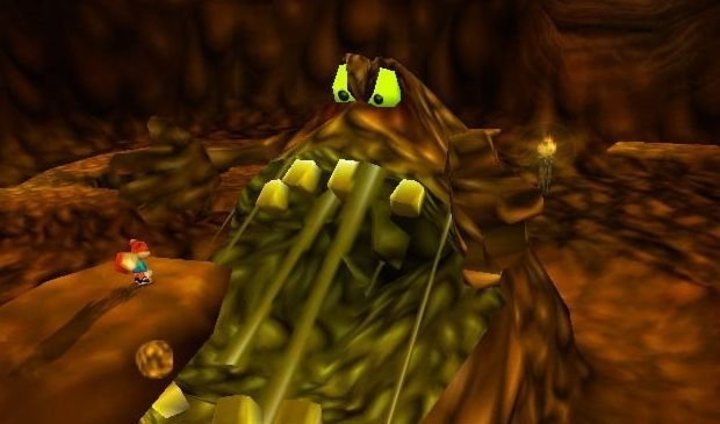 Yep, you'll quickly discover Conker loves a drink, and believe me that squirrel can drink! But to wipe out hangovers, he can drink Alka Seltzer, and to regain lost health, Conker can eat pieces of 'Anti-Gravity' chocolate.
The Ruler of the land Conker is lost in, is the Panther King, who can't keep his milk on his table due to a table leg being missing. Professor von Kripplespac, Panther King's assistant, comes to the conclusion that a red squirrel would make the perfect leg for the table; the hunt for Conker is on!
The scouse talking dung beetles (nod to the fab four!) are very amusing, and I can't not mention the Great Mighty Poo (no... seriously!) who keeps his lovely grin by eating sweet corn.
The game is full of fantastic parodies of various films including Reservoir Dogs, Star Wars, Terminator, Jaws and The Wizard Of Oz, which are extremely entertaining, and are certain to put a smile on your face!
If it's your sense of humour, this game will have you in stitches. Mature humour is a key element, it's definitely one for adults only, even though the graphics look aimed at children with its colourful settings. But that just adds to the game's humour! I am definitely a Conker's fan now, it's a game I could never get tired of. It's just uplifting, funny entertainment. Where really the main point of this game is for fun! It's meant to be comical, it is meant to make you laugh! For that, Conker's Bad Fur Day is in a league of its own.