Chicks rule
My list of the Hottest video game gals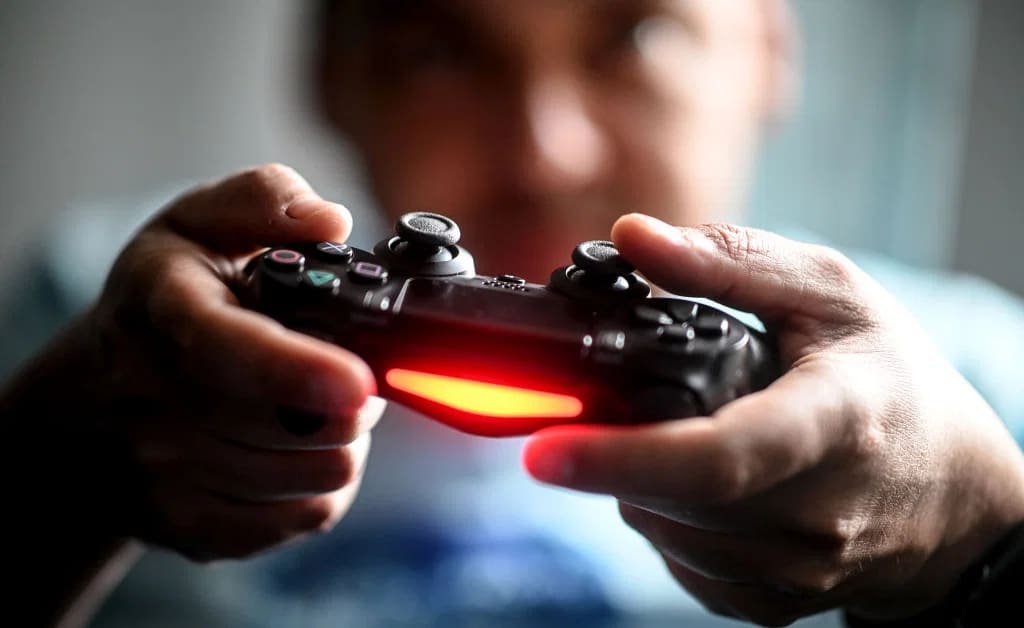 https://api.time.com/wp-content/uploads/2020/04/video-games-quarantine.jpg?quality=85&w=1024&h=628&crop=1
Lots of people like playing video games and if given the choice, to play as certain female characters.
Sure, I play as guys too, but I play as them because they can be just as badass as the ladies, and sexy too.
Here is a list of my favorite and hottest females in video gaming.
Katarina Alves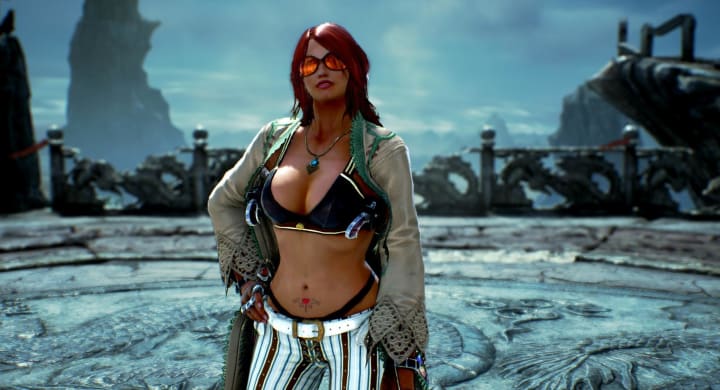 This Brazilian beauty appeared in Tekken 7 in place of Christie Monteiro, but unlike Christie who does Capoeria, she does Savate.
What make her hot in my opinion is her accent, her tanned skin, the fact that she looks hot in just about any clothing and how sexy she is when she fights. It's as if she's trying to blind you with her hotness so she could kick your ass easier.
Lidia Sobieksa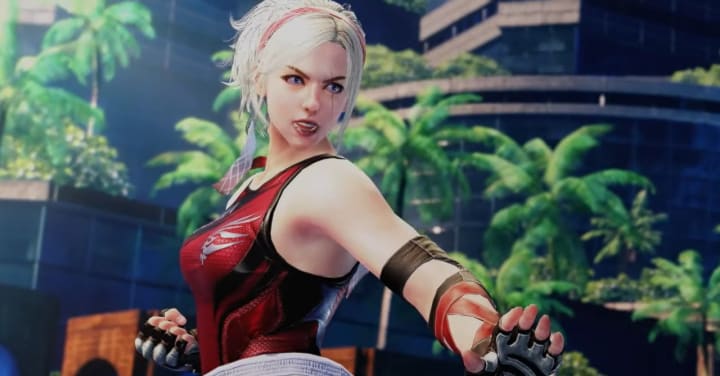 I confess to having a weakness for hot blondes, especially if they speak a foreign language like in the case of Lidia Sobieska where she speaks Polish.
But those are only two factors in why I find her hot and of my course my favorite Tekken character.
She is the youngest Prime Minister of Poland and she generally cares about protecting her people from the Mishima Zaibatsu that forced her into the King of Iron Fist tournament. She is also a practitioner of traditional Karate, which is what drew me to her in the first place.
Brigitte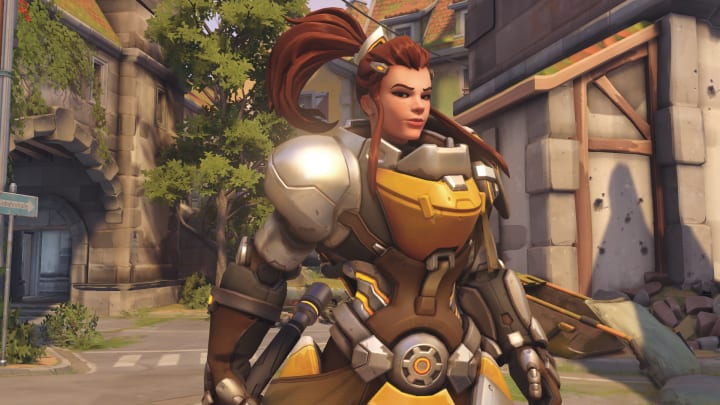 The daughter of Torbjorn and God-daughter to Reinhardt makes my list because she has the same devotion to working out like Zarya. There is of course also the fact that she fights up close and personal like Doomfist and her godfather Reinhardt. I also like the fact that she is good with mechanics and heavy lifting. Two more reasons why she makes this list.
Ashe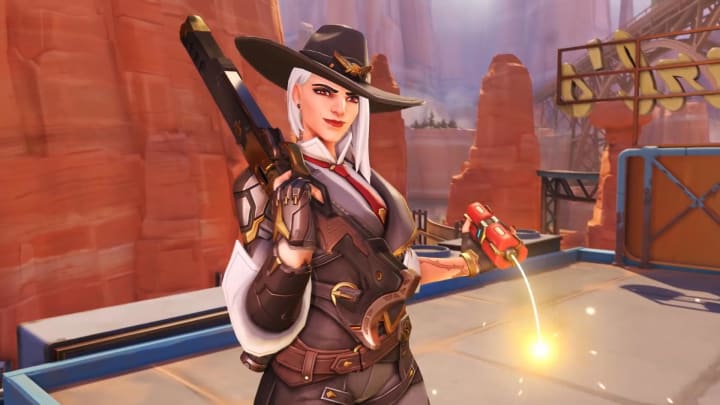 Leader of the Deadlock Gang and in a complicated relationship with McCree. She is tough, wild and smart, pretty much the bad girl of bad girls in Overwatch, which is why she makes the list.
Hitomi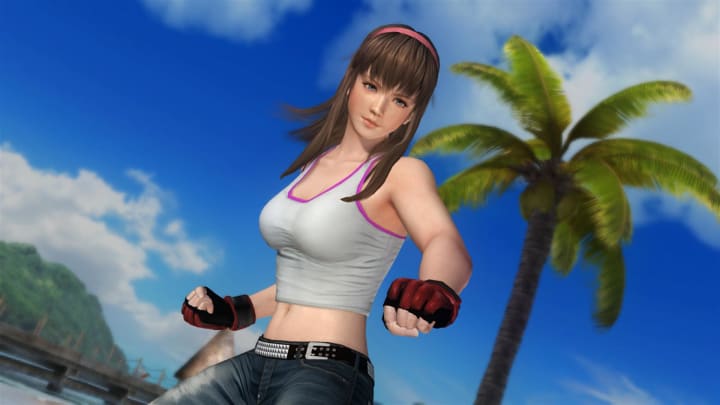 The Half-German, half-Japanese hottie worked hard in her dedication to karate and staying in good physical shape. It is said that she does up to 500 push-ups and that in her home country she fought against bears.
Other than than these interesting facts about her workout routine and her devotion to karate, she is a friendly and cheerful person (similar to Leifang) and of course she has a very honorable nature where she always fights fairly and doesn't mock her opponents.
All factors to why she makes my this list.
https://deadoralive.fandom.com/wiki/Hitomi
Mila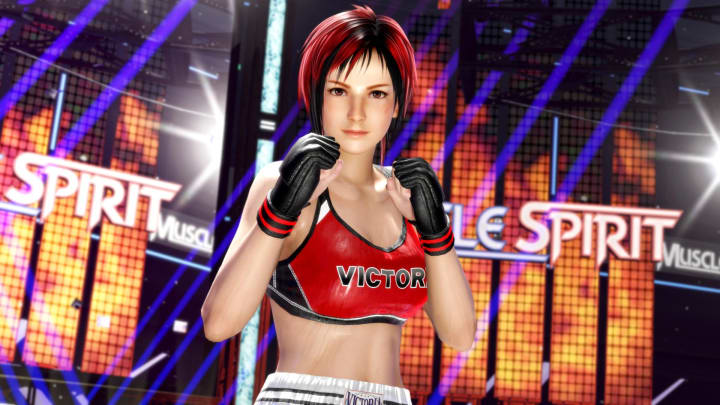 The biggest fan of Bass Armstrong, part-time waitress and trained MMA fighter, has a can-do attitude and a fiery determination, both of which factor into why she makes the list.
Blaze Fielding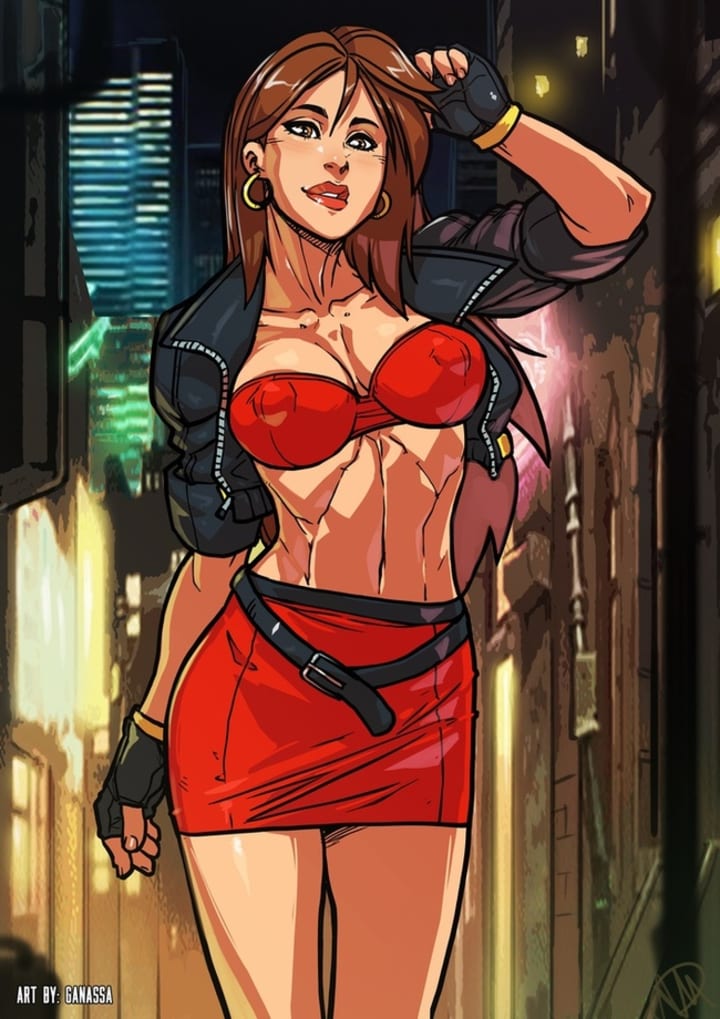 I confess to having a hard on for her since Streets of Rage 3. Sure, she was just as hot in the 1 & 2nd instalments of the game and still is in the 4th, but when the game came out, I was just noticing how sexy females were. So, she was the first video game hottie I liked and that's the primary reason she makes this list.
Her having issues with anger (she punched out the Police Commissioner and got fired for it), so I can identify with that. After getting fired, she became a dance instructor and works with local music groups. I have been known to some dancing in my life (Jazz when I was a kid and swing in my adult life when I was at Mankato, so I would not mind having a hottie like her as an instructor, plus I do enjoy music theater) and because she is an expert in Judo, I can have a sparring partner.
https://streetsofrage.fandom.com/wiki/Blaze_Fielding
_________________________________________________
From what you the readers can probably deduce is that I saved the hottest gal for last with Blaze Fielding being that gal.
You are right, but that's just my opinion.
action adventure
About the author
I had attended Minnesota State University Mankato where I received my Bachelors in History with a Minor in Philosophy. I currently work at the Woodbury Village Target as a Stocker when I am not writing you all such interesting stories.
Reader insights
Be the first to share your insights about this piece.
Add your insights