Can You Really Make Money Playing Cash Games on Your Phone?
My exploration into the world of money games that offer cash prizes
As someone who is usually skeptical of anything offering 'free money' or cash prizes, I didn't go into Pocket7Games App expecting much. But like a lot of people, I've been looking for legitimate side hustles, and Pocket7Games promise of a skill based game that could earn you cash caught my attention.
I figured it was probably going to be some game that gave me one or two 'free games' to play every day, then I'd have to pay for more. Or even worse, it would just be some pay to win scam where I'd end up paying out more money just to feel like I had a chance to win.
Imagine my surprise when I found out that you could play all of the games without having to "buy gems" or whatever other games make you do. While there is the option to pay and enter tournaments with larger cash prizes, the App actually provides a completely free way to earn money through playing its games.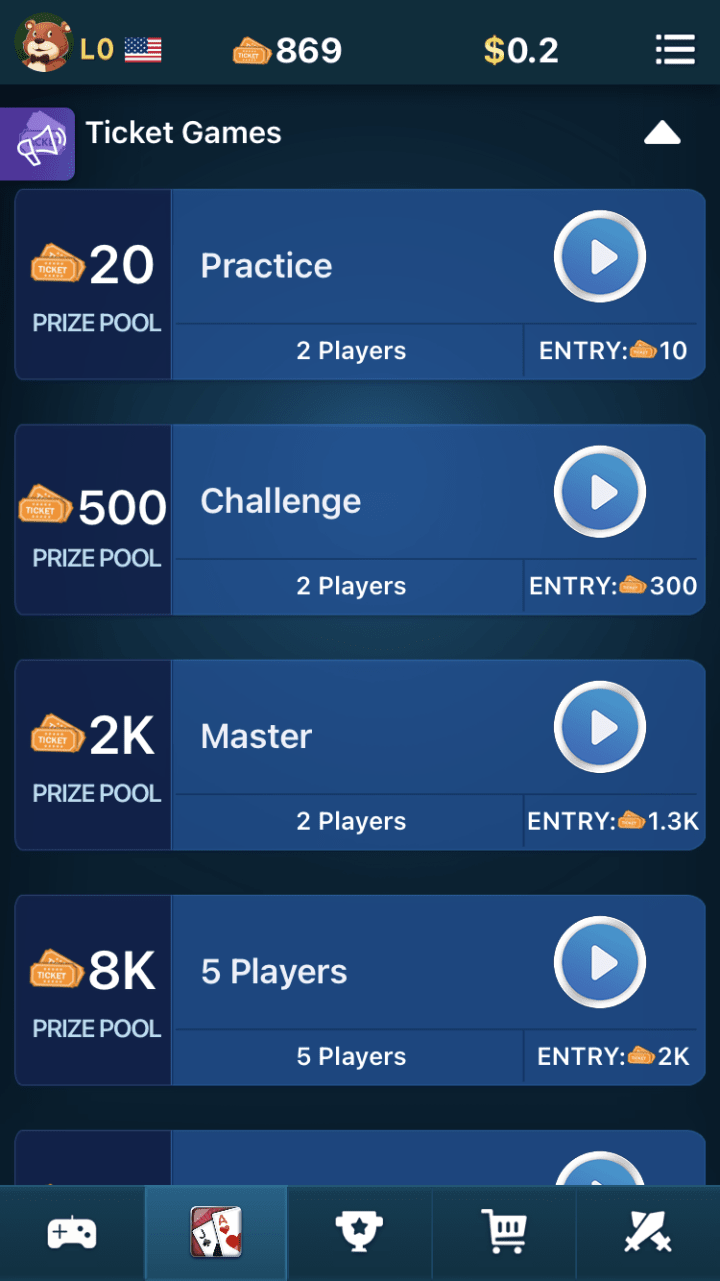 The App uses Tickets as an in-game currency which allows you to play games once you earn enough, you can then redeem them for bonus cash. You can then use your bonus cash to enter cash games that can reward real money.
Games
Speaking of the games, Pocket7Games offers several different games to play depending on what you enjoy. I personally went for their spinoff of Blackjack which I found pretty addicting. There are four columns that you can designate cards to and once that column hits a total of 21 it clears out and resets to 0. Do this until you clear out the deck of cards and whoever has the highest score wins the tickets or cash prize.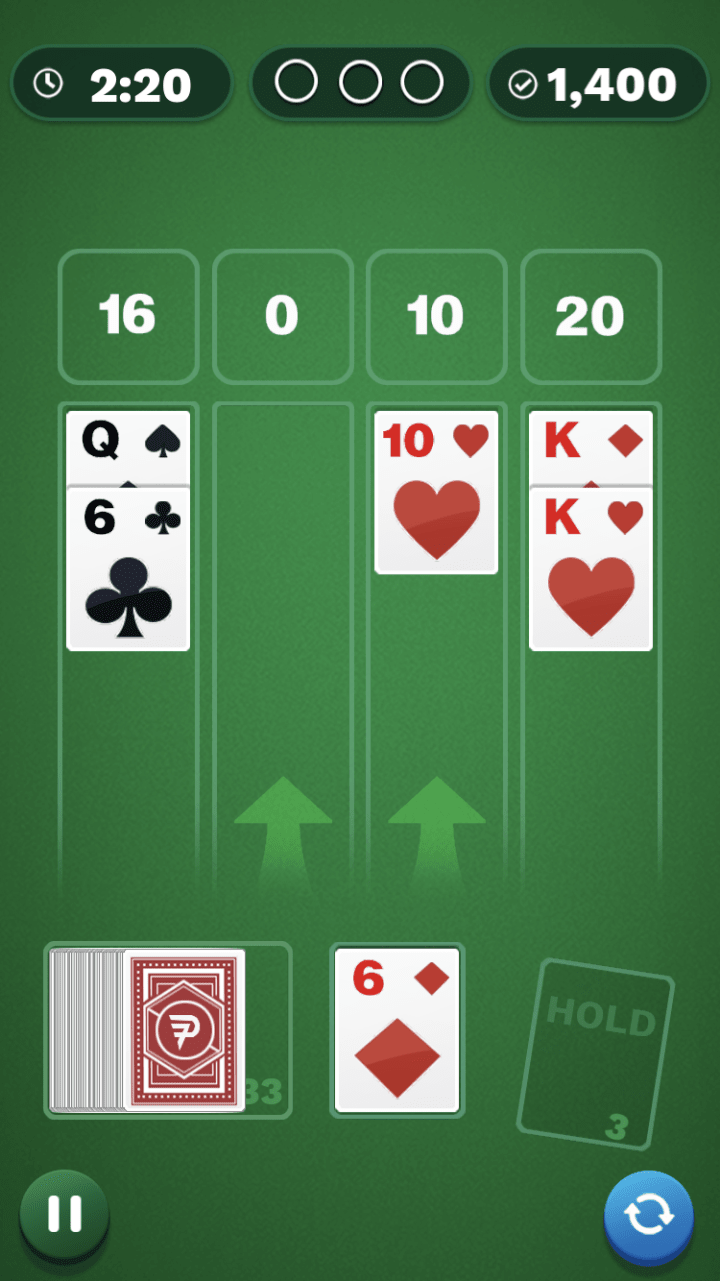 The other games you can find in the app can range from other card games to tile clearing games and more. So if you like to play Solitaire or if you are any good at games like Bejeweled then you will probably enjoy what Pocket7Games has to offer.
While you won't necessarily get rich off playing the games, it does provide you with the opportunity to earn some side money while doing what we all enjoy: playing games. The fact that these are mostly skill-based games that pit you against other people helps to keep the game legitimate instead of just depending on luck like most real money casinos.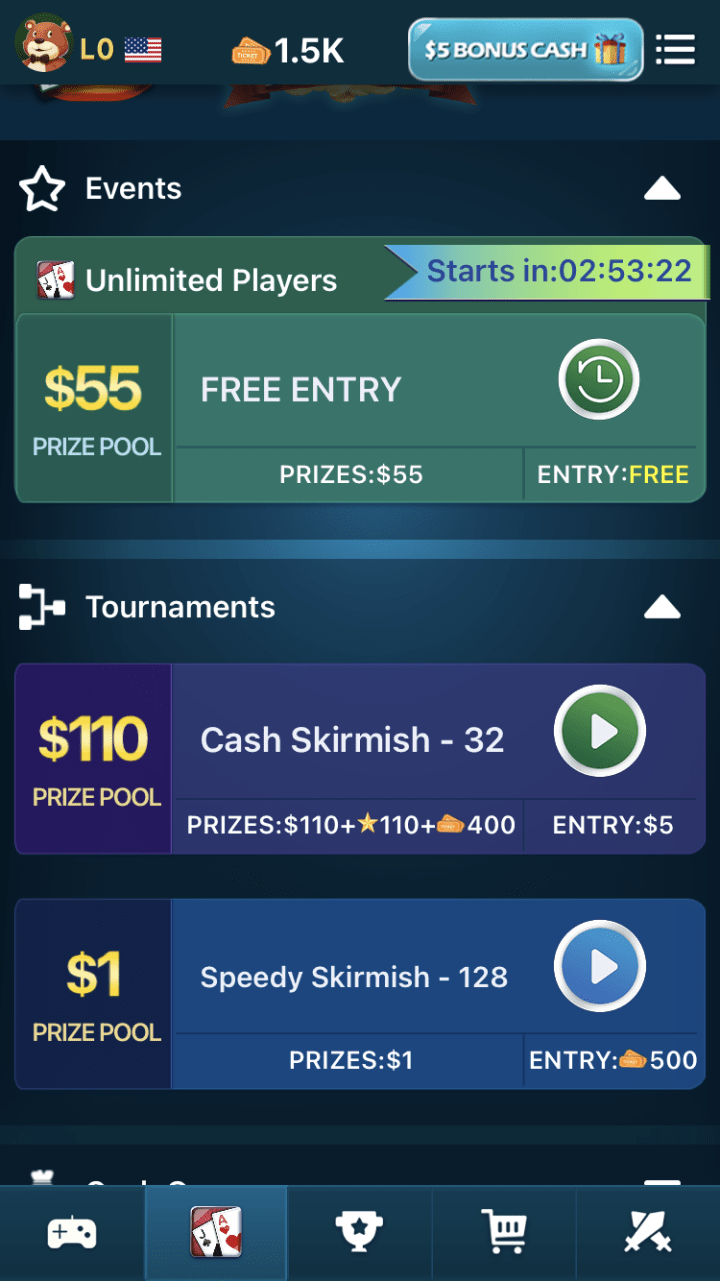 Another perk to being a skill based game is that your chances of winning increase as you improve as a player and understand the game. When I first started playing 21 Gold my scores were in the low 4,000, but as I continued to play I began hitting 7,000 and higher.
So while most of the cash prizes aren't crazy, as long as you are consistent and improve then you might have a solid shot of using the game to make extra money.
Withdrawal
The last thing I wanted to touch on was Pocket7Games withdrawal system. The one thing that allows them to stand out above the rest of the less legit games is their transparency. The minimum you can withdraw is $2.00, but anything under $10.00 will incur a $1.00 processing fee. The app makes withdrawing your winning fairly straightforward and hassle-free unlike many of its competitors.
So give it a try and see what you think. It requires no deposits or purchases and you can download the app here. It's a quick and easy account setup process and it even has a few tutorials it will run you through before jumping into the money making games.

CJ Miller
I am a 26-year-old copywriter with a passion for fitness, finance, and traveling. Self development is my goal, and I love to share my experiences and what I learn along the way.
See all posts by CJ Miller →