Call of Duty Warzones: The ultimate love/hate relationship!
Why the series Battle Royale mode gives equal levels of frustration and elation.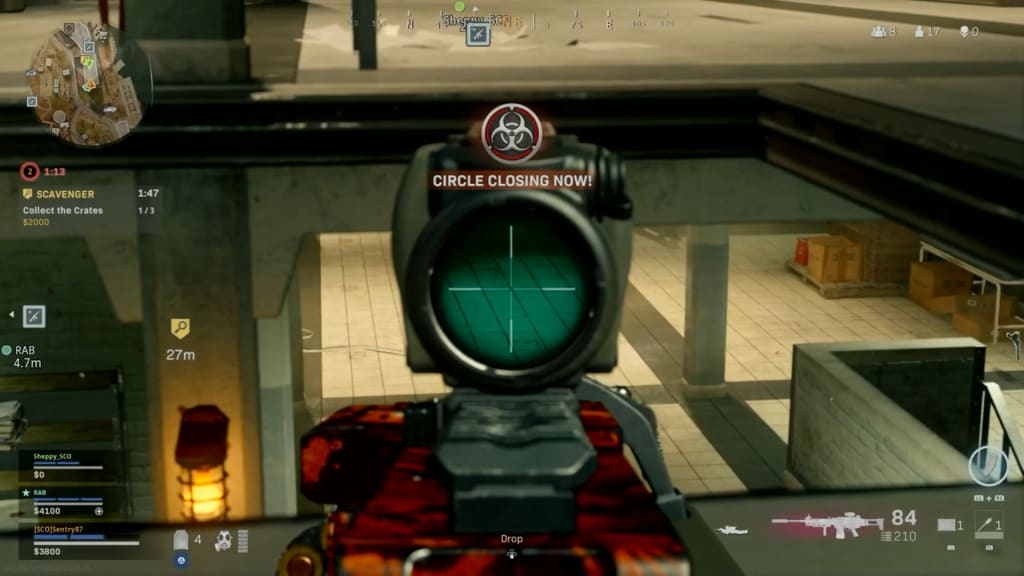 For context, the Call of Duty series for the last 2 decades has been the biggest and most famous FPS (first person shooter) series out there. Starting in 2003 the series originally focused on WW2, as did subsequent titles until 2007's Call of Duty 4: Modern Warfare, which moved the setting to present day. Launching around the same time as the next gen of consoles, the PS3 and the Xbox 360 appeared: consoles which truly embraced the online multiplayer aspect of games. Modern Warfare's timing was perfect. For the next decade it would dominate the online shooter market, releasing new titles within the franchise yearly, growing the Modern Warfare storyline into Hollywood-like proportions, as well as its yearly alternating Black Ops series set in the Cold War years. Overall, it would go on to become the 3rd biggest selling games franchise of all time, selling a combined 300 million copies worldwide. By 2016 its latest installment Infinite Warfare was released, looking to move the title into a near futuristic era and freshen up the franchise. The move backfired with fans having a lukewarm reaction to the jump-packs, futuristic guns and gadgets as well as changes in game play. As a result, it ended up being the lowest selling entry to date so far. By this point it seemed like the series had become stale, with Activision deciding the next installment would go back to the series' roots, and it's WW2 setting. Met with a more muted response but finishing the year as one of the best-selling games, 2017's Call of Duty: WW2 helped remind the publishers that underneath it all people just wanted a boots on the ground shooter grounded in a reality. However, there was a shift in the attitude and expectations of what FPS could offer, as competitors where circling and simultaneously players were looking for a new challenge. Players were being drawn away from the series to play shooters which offered this. PlayerUnknowns Battleground (PUBG) and Fortnite, both released earlier the same year as Call of Duty: WW2, they gave players a unique and different gaming experience: Battle Royale mode!
One of my own wins please also follow my youtube account and give me a subscribe too
Now many people may or may not be aware of the term Battle Royale, or its origins. In 2000 a Japanese movie of the same name was released – worth seeing if you haven't. It follows a class of Japanese high school kids who awaken on a remote island. They find they have been fitted with an explosive collar along with a random weapon, and have 3 days to kill each other, with the last student standing being allowed to return to the Japanese mainland. The film itself was widely banned worldwide for its first decade of release, before it started to be picked up and released in western society. It has become a cult classic and now is firmly part of pop culture. It is this movie which gave name to the main game mode seen in both Fortnite and PUBG. Basically, many players (usually up to 100) are parachuted into a map, and after landing gather resources scattered across the map, and fight each other until the last man standing is the winner. Another factor which gives this an added dimension is that players play in the eye of a storm. At timed intervals, the 'storm' contracts forcing players tighter and tighter, until the final eye or 'circle' of the storm is only a few metres across forcing the ultimate showdown between all surviving players. Fortnite itself is the same but adds an extra layer where players can accumulate materials to build bridges and structures as defence or to reach areas of the map.
Call of Duty: Blackout a slightly more arcady version of battle royale
By the time 2018's newest Call of Duty title was being released Black Ops 4, Activision decided it was time to tackle its competitors head on, putting the adage of 'if you can't beat them, join them' to the test. This instalment came without any campaign mode, and instead built its main mode Blackout around a Battle Royale mode, boasting 150 players per match, an edge it had over its competitors. It also allowed for solo, duo, trio, or quad teams as well, meaning you could team up with friends to take down other teams. Where it also departed from other competitors is by incorporating a gulag. Usually when you die, that's it, its over, however the gulag gives you one last roll of the dice. You and another random player who's died are giving a random set of equipment and 60 seconds in a tiny map (think of the shower room from the movie, The Rock) to fight it out, the winner being redeployed back into the main game. If you lose then you best hope your teammates have enough to buy you back! Blackout was a huge success for the series and seen record numbers of players on Activision servers for years. 2019 saw the release of Modern Warfare, an updated and rebooted take on 2007's original Call of Duty 4: Modern Warfare, initially it didn't feature a Battle Royale mode, but in March of 2020 one was released within the game titled Warzones. As well as being made available for people who purchased Modern Warfare, it was also released as a stand-alone free to play mode console users could download. Within 2 months of launch it was downloaded 60 million times, and as of December 2020 there is a reported 85 million players worldwide of the game. It's been so successful that the latest installment of Call of Duty has been folded into the already existing framework, and it's been announced the next installment due later this year will also be incorporated to Warzones.
A familar scene to players…'where we dropping boys??'
Now onto why I find the game so satisfying and annoying in equal measure. The actual gameplay is extremely engaging as anyone who has played it will tell you. Its fun, tense, nerve-shattering, competitive, and rewarding when it works you feel an intense sense of achievement and victory – if in any doubt just check out the millions of Warzones victory videos on YouTube. When it goes wrong it's infuriating to the highest degree, sometimes latency issues or 'lag' can cause you to lose out on a gunfight. Also, a feature which should have been revolutionary, was the addition of cross-play, allowing players on PS4, Xbox and PC all to play together in the same modes. However, it caused PC players to flood into the game, with rife accusation of cheating and accusations of players with aim-bots being present in matches. Activision, although slow to respond has to date banned and permanently closed some 150,000 player accounts. Although I can't say for sure I've came across a player who was cheating, I've had a few Han Solo moments, where I have shot first and still been killed by another player. Furthermore, the map itself, named Verdansk is quite bland. It does have interesting features, but a lot of its scenery is guilty of being made up out of cut and paste jobs. It's not as varied or unique as the map from say Black Ops 4, which had a lot of interesting areas to traverse and hold down during gunfights. The latest update has brought in Rebirth island, which is an updated version of the Alcatraz map from Black Ops 4 – which is extremely fun to play, and at times gives a stark contrast to Verdansk (with a slightly tweaked mode of the game), however it is a fraction of the size so perhaps easy to see why it's more interesting.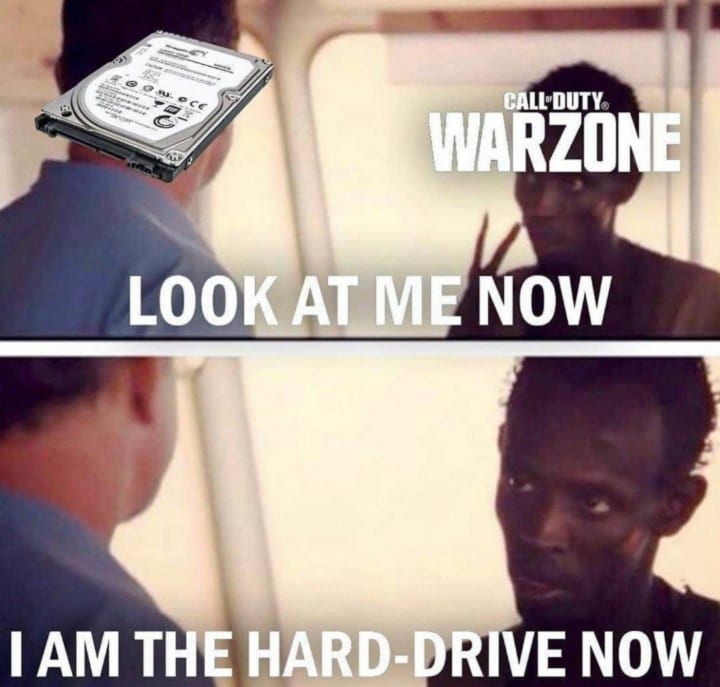 This point also brings in another frustration of Warzones, updates! It seems like not a week goes by which doesn't have an update for the game, some weeks have even seen 2. Now admittedly these usually bring improvements such as rebalancing of guns that are too overpowered, or new game modes, but it's the actual size of them that's the issue. Ranging in 10-20gb size they can take, depending on internet speeds, up to another hour or several to download. That's before it even gets to the copying and installing stage, which can take just as long. It's caused some user's consoles having 2/5 to half their hard drives dedicated to just one game, frustrating when you must delete other titles to make way for the latest update.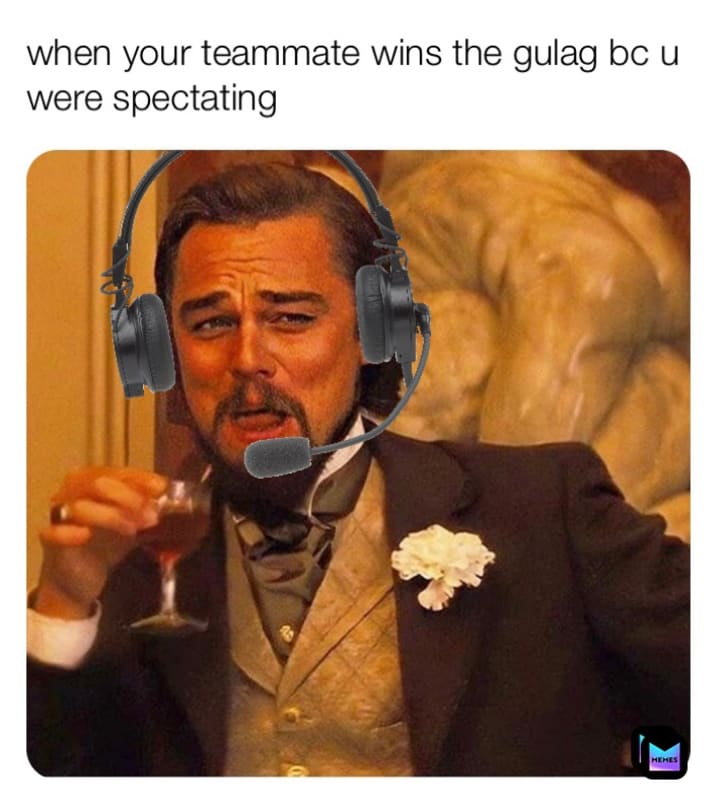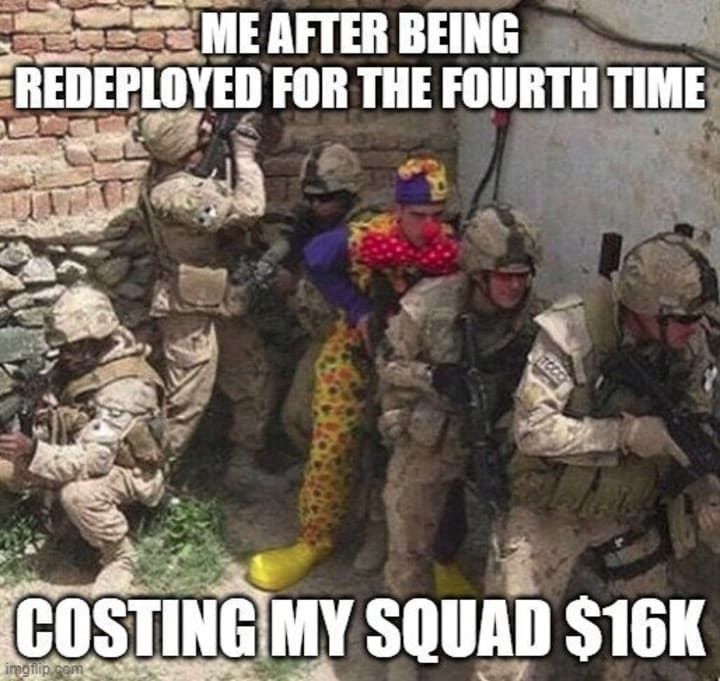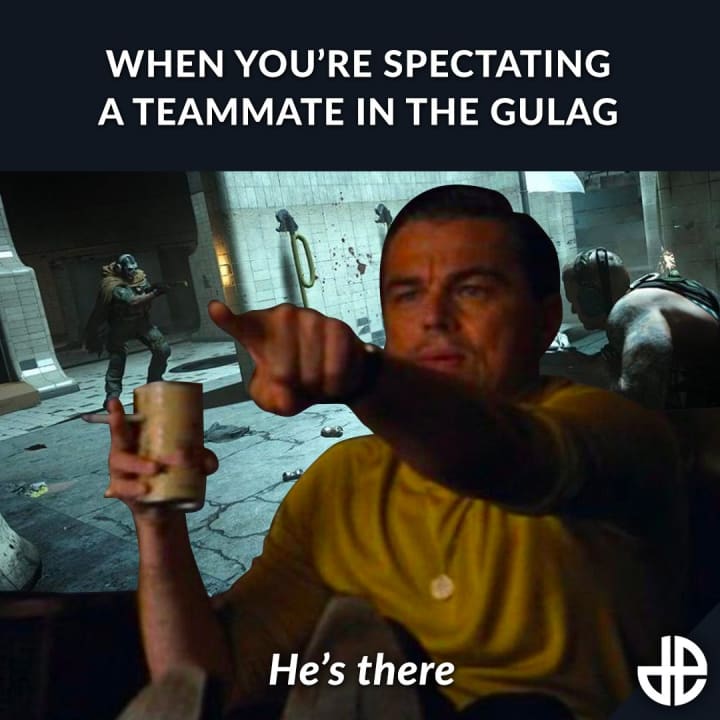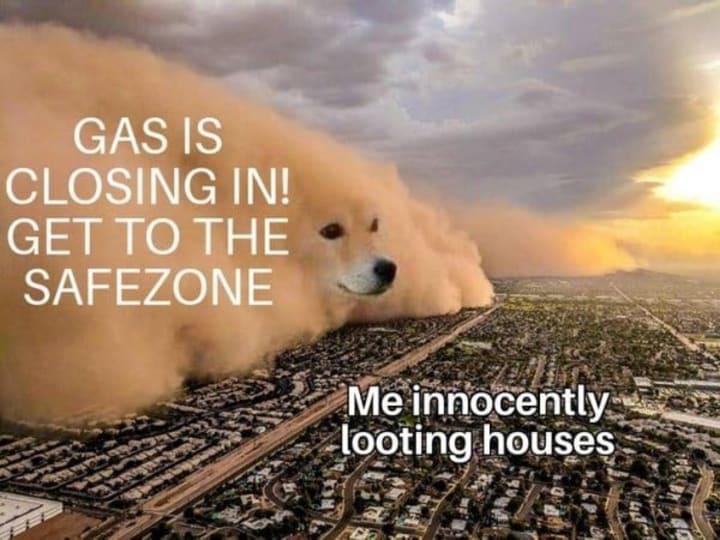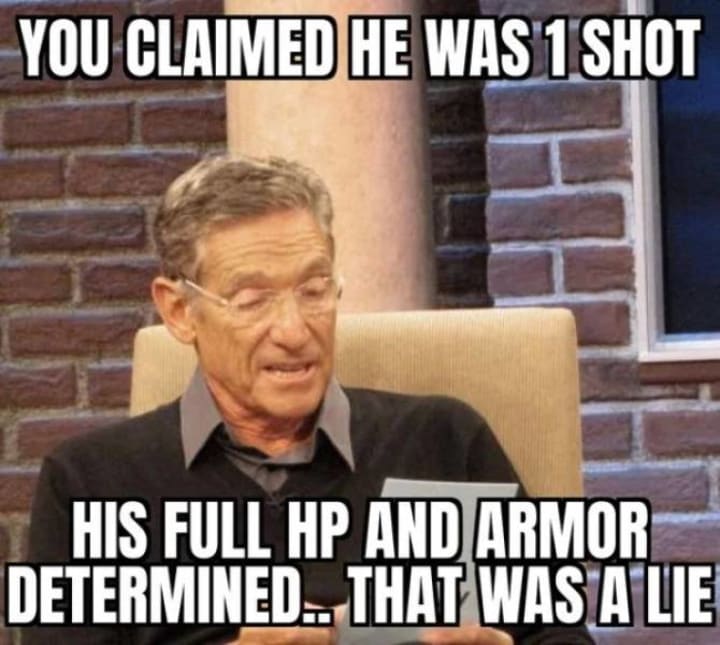 Sorry but i couldn't help but show some of my favourite Warzones memes
Overall though on balance, it has been a lifesaver for many over the course of the past 12 months of rolling lockdowns. The social element of the game shouldn't be under appreciated, get a few mates together, some headsets, form a clan, drop into the map, hoover up as much equipment as you can carry, pin down a building, talk tactics and repel everyone hoping you'll make it into that final circle, to sit top of the pile of the 150 players to enter the match, the feeling of doing that I imagine to be a watered-down (or more depending on how seriously you take it) version of scoring in front of 50,000 football fans. The updates (as frustrating as they are) also give new life to the game, and twists on traditional game modes are welcome. It's also the type of game that requires you play regularly or risk becoming rusty and losing form, much like a footballer, or any sports personality struggle's if they stay out of competition for too long. Overall the feeling of victory far outweighs the frustrations and ultimately, it's why myself, and 85 million people continue to play the game on a regular basis. It's the chase, the feeling you'll get when you see the guy you are shooting drop, it briefly flashes up team wipe and that blue banner of victory flash up at the bottom of the screen, it's in these moments that the grind is worth it, much like in life, the sweet is never as sweet without the sour!