Nintendo Nerds
Best Nintendo Switch Games Coming Out in 2018
Check out what this year has to offer in the form of Nintendo Switch games; from fighting and racing, to puzzles and more adventure, there's a galaxy of fun waiting to be experienced.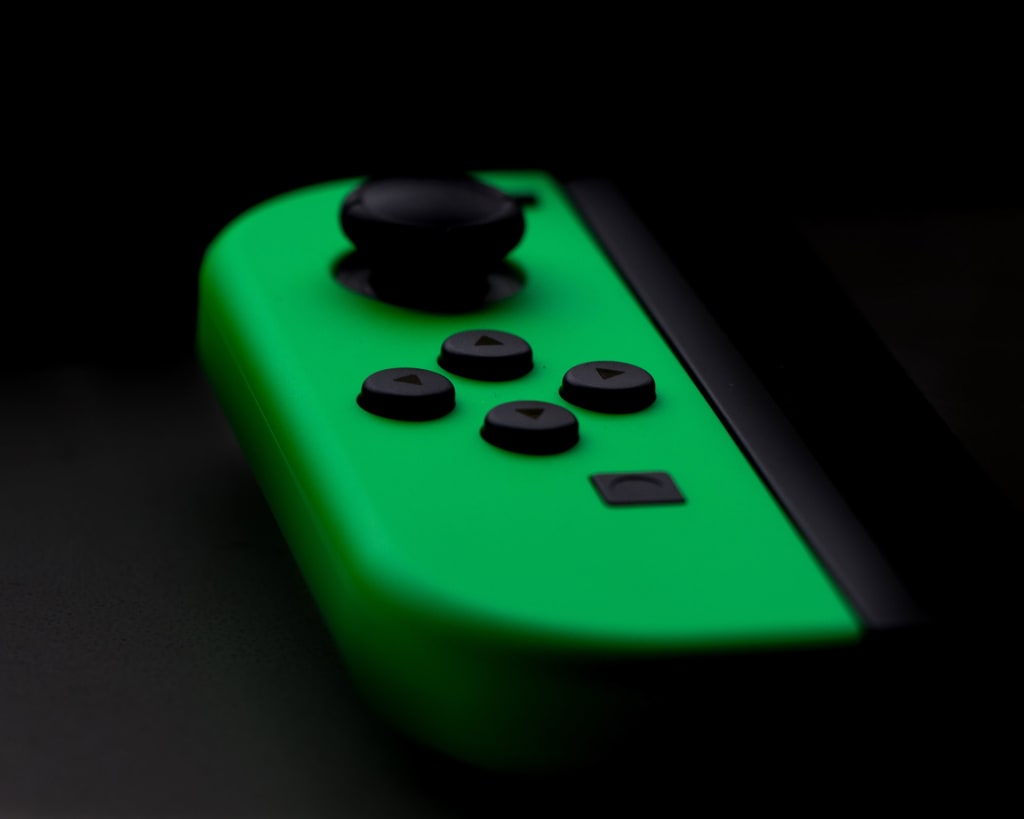 The new era of gaming is here: meet the Nintendo Switch, a form of the PSP well beyond its time, which takes portable gaming to a whole new and more exciting realm of playability and functionality. Nintendo's handheld console, coined the Switch, gives players the ability to enjoy their berth of amazing gaming titles either on their TV screen or through the console's own immersive portability. While the Switch may not be the first (or last) of handheld video game iterations, it's certainly one of the very best that's come out thus far.
Much of what the PSP had lacked, the Nintendo Switch has dramatically taken advantage of, specifically the porting of old video game titles like that of Skyrim, Donkey Kong Country: Tropical Freeze, and Bayonetta 2. Still, there's a long list of brand new titles, some of which are even more exciting, like Mario Kart 8 Deluxe and Legend of Zelda: Breath of the Wild. This is how the Nintendo Switch succeeds by becoming the underdog; it will continue to revamp the video game world in a variety of avenues, for which only portable, mobile gaming can achieve in line with some of the best Nintendo Switch games coming out in 2018...
This is one of the most interesting of Nintendo Switch games, for it uses a completely new and differentiated way of playability through the player's use of self-intention and creativity. Coined the Nintendo Labo, the amazing new form of DIY video game fun will completely reinvent the longstanding image of Nintendo, as well as revert the Switch from a children's exclusive and broaden their market.
The Labo intends on not only revolutionizing the way consumers will view the Switch, but want to completely revamp the playing field in video game development entirely. Create your own way to play on April 20th, 2018!
If you're a fan of the Legend of Zelda series, specifically a players of the most recently released Breath of the Wild, one of the best Nintendo Switch games thus far released, then you may be anticipating the release of Hyrule Warriors, scheduled for December 31st, 2018.
The previous iterations from the gaming series may have (as they always do) won a boatload of awards, Hyrule is far more complex and intends on bridging the gap between younger and older players by allowing for an open map and the possibility of playing as any character from the series, from Link and Zelda, to Skull Kid, and more!
Have you ever wanted to play Kirby in HD? The Nintendo Switch is the platform for perfected graphics, unlimited playtime, and a host of cool features that which will allow for Kirby Star Allies to be one of the best Nintendo switch games of 2018, releasing everywhere on March 16th.
The game features a variety of new modes and possible tools in the savior of the planet known as Popstar. Recruit your own enemies with the use of Friend Hearts, or copy specific abilities, like Fire, Sword, or the all-new Spider, and you'll even be able to combine elements with copy abilities, which make for an entirely new format.
For the fans of rhythm platform video game phenomena of Runner, their third installation will be a prime suspect for one of the best Nintendo Switch games of the year.
While the art may bear many similarities from the second game in the franchise, there's still a variety of new challenges to complete, as well as a whole new feature of traversing through the world by way of collecting items, discovering different paths, and completing side quests to better situate yourself in the story.
Though it's been released already for Wii U and various other platforms, Bayonetta 2 serves as a Final Fantasy for the Switch. There's a host of new features for the Switch version, one of which being the frame rate reboot, which now allows Bayonetta 2 to be played at 60fps.
There are also various upgrades to the graphics, missions, and play through which have made the reiterated franchise game even more of a spectacle, one that's well worth the long wait. Enjoy Bayonetta 2, releasing everywhere on February 16th, 2018.
Any fans of Nintendo must immediately be fans of the legendary Donkey Kong series, for which makes its return this coming May 4th, 2018. The game was initially released as early as 2014, but the new iteration is only updating the beginning so that the ported version has no overall changes to the playability of the original.
Whether or not you've played the game, Donkey Kong is a Nintendo classic and will continue to bring fans of the series a many great adventures to come. For 2018, it's sure to be among the best Nintendo Switch games, and will surely reinvent the series as a whole through new story modes, intro and beginner levels, as well as with playable characters to choose form.
With a myriad of Mario titles already released, from the acclaimed title of Mario Odyssey, to the beautifully immersive Mario Kart 8 Deluxe, there's no shortage of Mario games to choose from on the Nintendo Switch. Many of these additions are among the best Nintendo Switch games, but none so were as anticipated as Mario Tennis Aces.
In this video game, one with a Spring 18 release, Mario fans and gaming gurus alike will be welcome to a wide range of fun mini games, campaign modes, and matches to choose from. You won't be disappointed by the various in-game choices that Aces intends to provide; you'll be playing it for hours on end.
Pokémon for Switch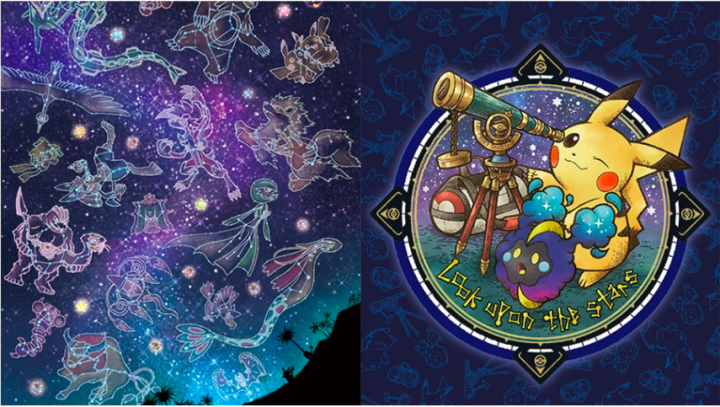 Rumors of a Pokémon RPG coming to Nintendo Switch in 2018 have been circulating for quite some time, and though nothing as of yet has been confirmed, a berth info has already been leaked. As of this year, ostensibly coined "Pokemon Stars" despite being unilaterally known as "Pokemon for Switch," the anticipated storyline and development of the brand new game is followed by practically everyone, and the more this hype grows, the better the release will be for Nintendo.
Some theorists and gaming aficionados have stipulated that one of the best Nintendo Switch games coming out in 2018 will by far be the new iteration of Pokémon, for which will completely alter the playing field. A pure RPG Pokémon-based video game will be exciting as Super Mario Odyssey and will pave the way for the future of the Switch entirely.
Welcome to a Victorian-era mansion withholding multitudes of secrets, most of which you probably don't want to see, yet can't help but feel a deep-seated need to unlock the overwhelming darkness that is seemingly consuming you each and every time you play the game.
This is Layers of Fear, among the best Nintendo Switch games coming out in 2018 (21st of February), and one that intends on scaring the living crap out of every player imaginable. It's not your typified Nintendo video game; this is a psychological horror that you simply don't want to play without the lights on.
Launching on the 27th, Payday 2 will bring players back to the awesome and beloved world of bank heists and criminal-minded gameplay. You'll be able to rob banks with friends via Crime.net local play. The all-new title will bring a vast array of resignations to choose from, whether it's weapons upgrades, a multitude of added masks, and even more skills to be modified throughout your play through.
It's a game full of endless twists and turns, one you will surely be playing long after its release later this month. You don't have to be a fan of Payday to fall in love with this beautiful sequel. Dynamic situations offer endless possibilities to a game that makes your every choice something you'll have to second guess.
Find yourself recaptured within the essence of Lorndran, wherein both fans and newcomers alike will be witness to a variety of in-game drama, from a series that which redefined the genre entirely.
The all-new Dark Souls Remastered is among the best Nintendo Switch games coming out this year. Fans will be excited to know that the DLC content will come included with the game and a host of multiplayer and single player features. It's a truly enriching and stunning franchise alone, yet when added to the Switch's powerful mobility platform, you get a new form of adventure game that can be played anywhere for ample bouts of fun.
product review