Best Gifts for Your Gamer Boyfriend
Snag the perfect gifts for your gamer boyfriend before it's game over!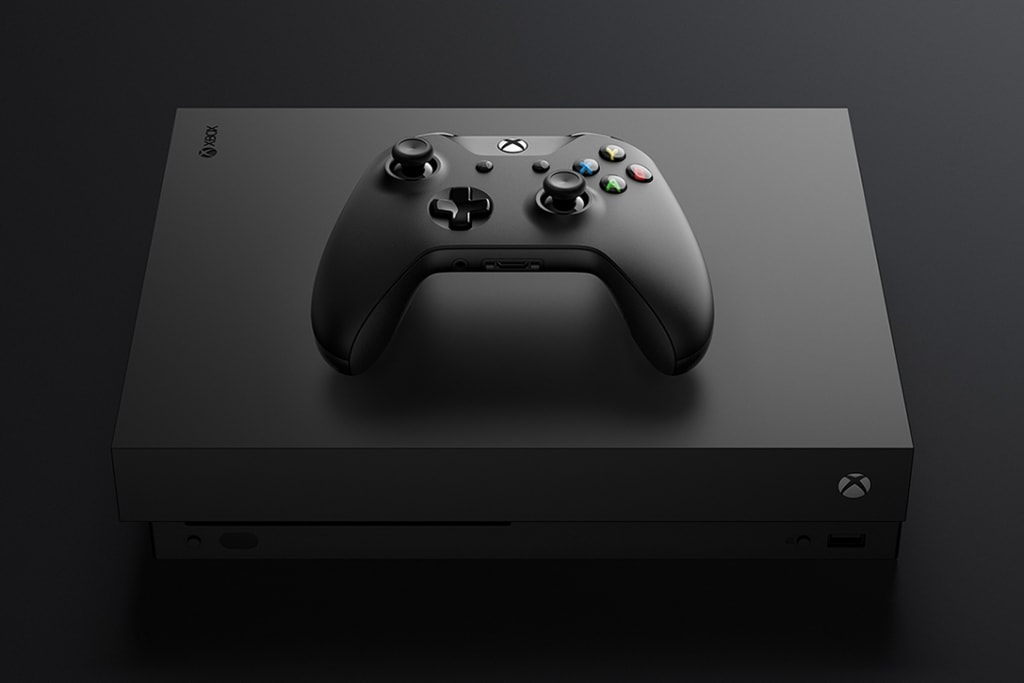 It's not easy picking out gifts for your gamer boyfriend, even if you're a gamer yourself. They're expensive, tend to last a short while before being ignored, and often just take up space on your energy bill. Fortunately, I've designed one of the most intricate lists for your boyfriend's benefit.
If you're in need of some desperate—maybe even last minute—gifts for your gamer boyfriend, try out some of these awesome ideas. They're sure to make your special someone so happy they may be too preoccupied with gaming to actually thank you for them.
It re-innovated gaming. Playable both at home and on the go, the Nintendo Switch is one of the best gifts for your gamer boyfriend. It can be played in both single player and double player, with the controllers separating from the side for hours-worth of play time.
The Switch can also be played on either a TV or through its own handheld mode's screen, giving your gamer boyfriend a whole new world of versatility and hours upon hours of gaming fun.
The Switch isn't the Switch without a sick gaming controller, am I right? I know I am. Your boyfriend won't be able to put the system down if you get him this one.
Nintendo's Pro controller for the Switch makes multiplayer gaming that much more accessible. Your boyfriend won't have to worry about taking apart the switch when he's got this sleek and user-friendly device at his fingertips.
If your boyfriend is a huge console fan, the brand new Xbox One S is a one of the best gift ideas that can be made even more extravagant with the Hot Wheels bundle.
Although it's only got 500GB of storage space, there's still loads of content. The One S is also compatible with 4K definition, which means you get the absolute best in gaming and graphics quality. It's highly unlikely he'll be breaking up with you any time after getting him one of the best gifts for your gamer boyfriend.
After snagging an Xbox One S for that special someone, grab them one of the most necessary components of all for the platform: an Elite wireless controller.
Fully customizable, crafted from the very hands who engineered its platform, and given full adaptability for any gaming experience, the Xbox One Elite wireless controller makes for one of the best gifts for your gamer boyfriend. Now all you need is a few Xbox video games.
Every true gamer knows Zelda like it was their own childhood. Now, specifically for the love in your life, you can send them back to that gaming world with The Legend of Zelda Art book.
Showcasing some of the most beautiful artwork and designs from all over the Zelda universe, including the evolution of Zelda bosses, scenes from its various video game worlds and in-game weapons, this book makes for one of the best gifts for your gamer boyfriend.
This one's a little over the top and expensive, but honestly he better be getting you a pony after this purchase. Samsung is known for its amazing quality TV sets, but their curved 49" LED screen is a gamer's paradise.
Impress him with one of the best gifts for your gamer boyfriend with this curved Samsung TV screen. It can even make watching shows and movies that much more immersive, so why not treat yourself while treating him?
For the PC gamers in your life, this Corsair M65 Pro is the best component to buy when deciding gifts for your gamer boyfriend. It comes in white or black, has an adjustable sniper button, and is even illuminated by a myriad of internal and external lights.
The mouse has a 12,000 DPI high-accuracy sensor, which gives it precise tracking, plus it has surface calibration, high capacity switches, and advanced weight tuning. Even if your boyfriend isn't into gaming, it's still a sweet mouse that works well with any computer.
Star Wars: Battlefront II is considered one of the current most popular multiplayer games. Throw in a PlayStation 4 Pro, which has 1TB of storage space (that's double the Xbox One S), then you've got one of the best gifts for your gamer boyfriend.
Buy an extra controller so you both can have some Star Wars. That's love and gaming in a nutshell.
In a world populated by virtual reality headsets, the HTC VIVE doesn't disappoint like most of the others do. It's one hundred precent the best VR experience you can find on the market, next to PlayStation's own headset that's still being updated.
If you're other half loves entering new and more exciting worlds, the VIVE is undoubtedly one of the best gifts for your gamer boyfriend. Just make sure he doesn't get lost in there.
With a deal like this, it's hard to look anywhere else when searching for the best gifts for your gamer boyfriend. The NES makes it easy to introduce kids to retro gaming, which means your boyfriend is no different.
The NES started it all, and receiving a Galaxy 3DS along with it is just an added bonus. That's two awesome gaming gifts in one! How could he ever leave you after such a present?
Much like the NES, Sega's Genesis platform is a retro gamer's dream come true. I remember long nights playing Sonic with my boyfriend years ago. I may not be with him anymore, but his Genesis still is, so that's a plus.
It's the last one on this list of the best gifts for your gamer boyfriend, because it's probably the coolest and most surprise-worthy gift you can give. Imagine the look on his face after opening this nostalgic trip of a console? You'll both end up playing for hours.