Best Gaming Mouse: Top 5 Picks in 2023
Review of top 5 best gaming mice in 2023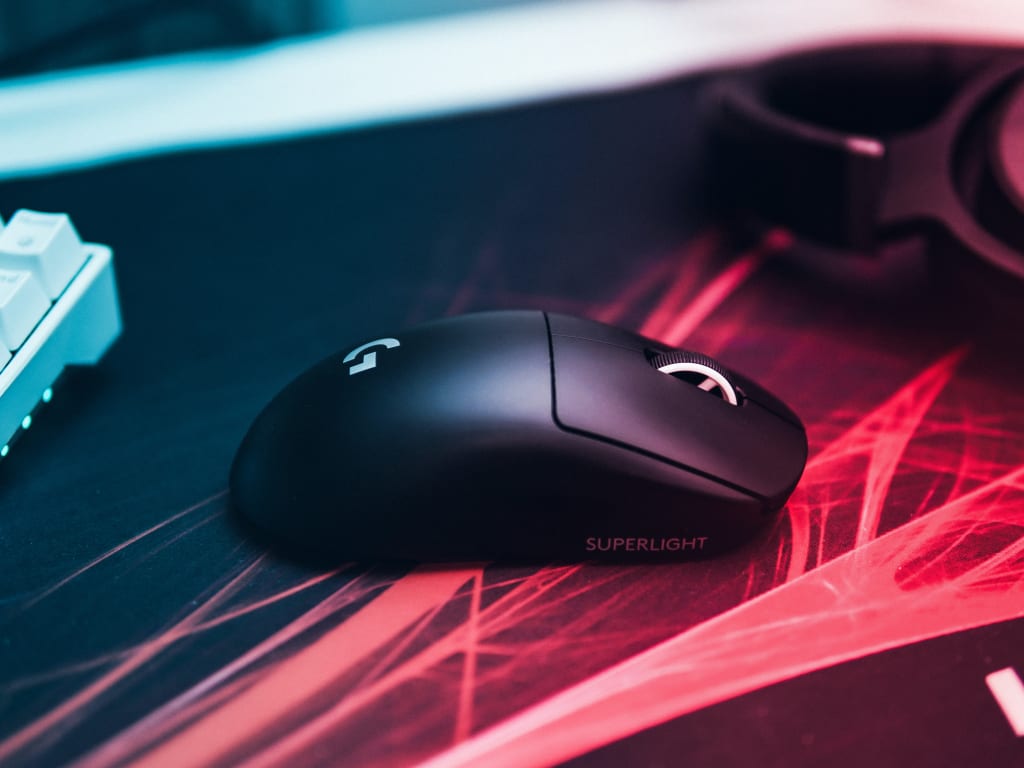 As any seasoned gamer will tell you, the right mouse is just as important as the game itself. The speed, accuracy, and comfort that a quality gaming mouse provides can be the difference between victory and defeat. With the market flooded with countless options, however, choosing the ideal gaming mouse can be as complex as mastering the latest game strategy. But fear not, we're here to cut through the noise.
Welcome, gamers and tech enthusiasts alike, to our comprehensive guide, "Best Gaming Mouse: Top 5 Picks in 2023". Whether you're a professional eSports player, a casual weekend gamer, or just someone who appreciates the precision and versatility a gaming mouse brings, this list has been meticulously curated with you in mind.
We've delved deep into the digital battlefield, testing the latest offerings from trusted brands and under-the-radar contenders, analyzing the specifics of DPI, polling rates, sensor performance, ergonomic design, button customization, and much more. So whether you're into fast-paced FPS games, intricate MMOs, or high-stakes MOBAs, we have sifted through the many options to find the perfect tool that will have you ready to take on any challenge your favourite game throws at you.
So, ready to amp up your game and gain the competitive edge? Let's dive into our top 5 picks of gaming mice for 2023!
(Disclosure: This article contains affiliate links, which means that if you click on a product link and make a purchase, I may earn a commission.)
Specifications
Sensor: Razer Focus+Optical Sensor
DPI: Up to 20,000
IPS: 650 IPS
Acceleration: 50g
Interface: USB Type-A cable
Ergonomics: Right-handed ergonomic
Programmable Buttons: 8 and feature Instinctive Scroll Wheel Tactility which provides a tactile feedback when scrolling, allowing for precise control over the scrolling speed.
Weight: 2.9 ounces (82g)
Dimensions: Length: 5 inches (127 mm) Width: 2.43 inches (61.7 mm) Height: 1.68 inches(42.7 mm)
Swooping into the gaming sphere with unparalleled prowess, the Razer DeathAdder V2 is the latest sensation, redefining the concept of the best gaming mouse. A successor to the widely applauded DeathAdder Elite, this new marvel couples cutting-edge technology with a premium design to deliver a gaming experience without hiccups or lag.
Focus+ Optical Sensor: Taking Precision to New Heights
At the core of the DeathAdder V2's remarkable precision is the Focus+ Optical Sensor, an innovative addition that sets this gaming mouse apart. This advanced feature, also a highlight of the lauded Razer Viper Ultimate Wireless, raises the bar with a striking 20,000 DPI/CPI, 650 inches per second tracking, and a stunning 99.6% resolution accuracy. Simply put, the best gaming mouse just got better, ensuring a smoother, more precise gaming experience like never before.
Scroll Wheel Perfection: Mastering Control with Every Scroll
One of the key enhancements that affirms the DeathAdder V2 as the top tier gaming mouse is the reimagined scroll wheel. The "Instinctive Scroll Wheel Tactility" lends the perfect blend of fluid scrolling and sharp notches, preventing unintended scrolling while giving you an improved level of control that takes your gameplay up a notch.
Speedflex Cable: Gaming Mobility Redefined
The DeathAdder V2 also boasts of the state-of-the-art "Speedflex Cable", a remarkable upgrade that nixes the rigidness of conventional cables, facilitating effortless movement. With the best gaming mouse in your arsenal, say farewell to tedious cable management and revel in a distraction-free gaming experience.
Durable Optical Switches: Built for the Long Haul
The new model also features revamped optical switches for the left and right mouse buttons. These use infrared light beams for registering clicks, minimizing misclicks, reducing latency, and boosting the mouse's lifespan. Razer predicts these switches to withstand a phenomenal 70 million clicks, a considerable step up from the previous 50 million clicks of the DeathAdder Elite.
Room for Improvement: A Closer Look at the Mouse Buttons
Though the DeathAdder V2 shines in many areas, it doesn't shy away from acknowledging areas of potential improvement. A slight flimsiness can be detected when the left and right mouse buttons are subjected to sideways pressure. However, this doesn't hamper the overall performance and serves as a testament to Razer's commitment to continually refine and perfect the best gaming mouse.
DeathAdder V2: The Game Changer in the Mouse Market
In conclusion, the Razer DeathAdder V2 stands tall as the best gaming mouse, improving upon the DeathAdder Elite's formidable legacy. Its advanced Focus+ Optical Sensor, revamped scroll wheel, flexible Speedflex Cable, and sturdy optical switches unite to deliver a peerless gaming experience. Level up to the DeathAdder V2 today and immerse yourself in the unparalleled precision and performance of the best gaming mouse on the market.
Specifications
Sensor: Gaming-grade sensor
DPI: 200-8000
IPS: 400
Max Acceleration: 40 G
Interface: USB Type-A2
Ergonomics: Suitable for a palm grip for small or medium-sized hands
Programmable Buttons: 6 programmable buttons
Weight: 85 g (mouse only)
Dimensions: Height: 4.59 in (116.6 mm), Width: 2.45 in (62.15 mm), Depth: 1.50 in (38.2 mm)
Logitech's G203 Lightsync is not a stranger to those familiar with its predecessor, the G203 Prodigy. Despite being a newer addition to the gaming mice lineage, it echoes the Prodigy's functionality. This strong resemblance positions the G203 Lightsync as a strong contender for the "best gaming mouse" in its category.
A Glimpse into the Arena of Budget Gaming Mice
Amongst the ruthless competition of budget-friendly gaming mice, the G203 Lightsync competes head-on with Razer's economical counterparts, including the Deathadder Essential, Basilisk Essential, and Viper Mini. Even amid such a rivalry, the G203 Lightsync stands its ground with a minimalist design that is uniquely adorned with Logitech's distinct aesthetic touches, distinguishing it as one of the best gaming mouse options on the market.
The Power of Wired Connectivity and Logitech G App Compatibility
The G203 Lightsync is a wired mouse, thereby guiding those seeking wireless options towards its sibling, the Lightspeed. The title 'Lightsync' denotes compatibility with the Logitech G app and RGB lighting system, offering an integrated lighting experience across compatible Logitech devices. This compatibility even extends to non-Lightsync products, further cementing its rank as a top choice for the best gaming mouse.
Adding Personality with Customizable Lighting Options
A slim strip along the rear palm rest accommodates three distinct lighting zones, and the logo's color above matches the middle RGB lighting zone. Even though individual control over the logo could have added more charm, the existing setup provides attractive tri-color gradient effects. Combined with the G203 Lightsync's sleek white and grey color variant, this mouse becomes a visually striking choice in the affordable bracket for the best gaming mouse.
Crafted for Comfort: Ergonomic Design and Button Placement
The G203 Lightsync retains the nearly ambidextrous design seen in Logitech's Lightspeed mouse, including two conveniently positioned buttons beneath the right-hand thumb pad. Yet, the inability to remove or swap these buttons is a minor drawback in this otherwise versatile design. Despite this, Logitech's proven, simple design is a reliable choice for those seeking the best gaming mouse on a budget.
Unleashing Performance: High-Quality Sensor for Exceptional Gaming
Equipped with a "gaming-grade" sensor of undisclosed name, the G203 Lightsync boasts a DPI range of 200-8,000, covering all but the most expansive 4K monitors. In cases where you need more, a higher-end mouse might be the solution. Regardless, the sensor ensures steady gaming performance and breezes through mouse sensor tests, bolstering its position as one of the best gaming mice in its price range.
Subtle Mastery: Logitech's Confidence in the Affordable Gaming Mouse Segment
Logitech's calculated approach in introducing the G203 series' updated model - the Lightsync - may involve only a handful of material changes. Still, it exhibits the company's faith in its product. While the G203 Lightsync may not rewrite the rules of the budget gaming mouse market, its subtle refinements secure its spot among the best gaming mice available, reinforcing the belief that quality and affordability can indeed coexist.
Specifications
Sensor: Razer Focus+ Optical Sensor
DPI: Up to 20,000
IPS: 750
Acceleration: 70 G
Interface: Razer HyperSpeed Wireless, wired, and Bluetooth
Ergonomics: Right-handed design, best suited for medium or large hands
Programmable Buttons: 16
Weight: 3 ounces (116.5g )
Dimensions: Length 119.5 mm (4.70 in), Width 75.5 mm (2.97 in)
The Razer Naga series has long enjoyed a revered status among MMO and MOBA gamers, consistently securing a spot among the best gaming mice in the market. With the advent of the Razer Naga Pro, the gaming mouse experience gets a comprehensive upgrade. Rich in cutting-edge features and wireless technology, the Naga Pro is all set to revolutionize your gaming sessions. Let's delve into the standout features, design advancements, and superior performance that justify the Naga Pro's claim as the best gaming mouse for MMO and MOBA aficionados.
A Technological Leap: Razer Naga Pro's Advanced Wireless Connectivity
One of the main distinctions that set the Naga Pro apart from the Naga Trinity is its integration of Razer HyperSpeed Wireless and Bluetooth connectivity. This wireless feature allows for uninterrupted, lag-free gaming, completely free of cable constraints. Complemented by optical mouse switches and a remarkable 20,000 DPI sensor, the Naga Pro promises precise control and ultra-quick responsiveness—indispensable traits of the best gaming mouse.
Designed for Comfort: Ergonomics and Form Factor
While maintaining a design language akin to its predecessor, the Naga Pro accommodates the latest technology, gaining some heft in the process. With an increased width of 7mm and weighing 117g, the mouse comes equipped with 100% PTFE feet, assuring smooth glide across various surfaces. The ergonomic design, intuitively contoured buttons, and textured rubber grips deliver a comfortable and secure hold, ideal for marathon gaming sessions. This focus on user comfort significantly contributes to the Naga Pro's standing as the best gaming mouse for MMO and MOBA gamers.
The Speed of Light: Optical-Mechanical Switches
Razer's proprietary optical-mechanical switches utilize light to register clicks, resulting in extremely fast and accurate responses. Touting a lifespan of 70 million clicks, these switches ensure the durability of the Naga Pro. With the addition of three interchangeable plates boasting 2, 6, and 12 customizable buttons, the Naga Pro accommodates a wide array of gaming styles and preferences, further bolstering its reputation as the best gaming mouse in its segment.
Unleashing Personalization: Razer Synapse Software
The Razer Synapse software enables effortless button remapping and setting adjustments. From keyboard shortcuts and game macros to DPI stages, polling rates, lift-offs, power management, and Chroma lighting, the customization possibilities are virtually boundless. This wealth of personalization contributes significantly to the Naga Pro being considered the best gaming mouse by passionate gamers.
Delivering on Promise: Exceptional Performance and Battery Life
Thanks to the Naga Pro's HyperSpeed Wireless technology, gamers can enjoy a nearly lag-free gaming experience. The minute 0.1ms discrepancy between wired and wireless modes means you can relish the freedom of wireless without compromising on performance. The updated Razer Focus+ 20,000 DPI sensor guarantees precise tracking, even at top speeds.
The Naga Pro also impresses with its battery life, enduring up to 150 hours on a single charge. This allows for long gaming sessions without the constant worry about your mouse running out of juice, a pivotal feature in the best gaming mouse.
In Conclusion: Razer Naga Pro – The Crown Jewel of Wireless Gaming
The Razer Naga Pro emerges as a game-changer for MMO and MOBA enthusiasts, rightfully claiming its place as the best gaming mouse for these genres. Its wireless connectivity, accurate sensor, customizable buttons, and comfortable design make it an unparalleled gaming ally. For those in pursuit of speed, accuracy, and versatility, the Razer Naga Pro emerges as the prime choice.
Specifications
Sensor: Razer Focus+ 30K DPI Optical Sensor
DPI: Up to 20,000
IPS: Up to 650
Acceleration: 50 G
Interface: Wireless or Wired(usb)
Ergonomics: Right-handed design, best suited for larger-sized hands
Programmable Buttons: 16
Weight: 3 ounces (116.5g )
Dimensions: Length 119.5 mm (4.70 in), Width 75.5 mm (2.97 in)
The Razer DeathAdder V3 Pro has undoubtedly made waves in the gaming world with a proven track record of success. Over 15 million units have sold since its inception, solidifying its footprint as an industry staple. This newest iteration of the iconic DeathAdder series upholds its legacy by marrying enhanced ergonomics with professional-grade performance, fortifying its bid for the title of the best gaming mouse.
A New Level of Ergonomics: Slimmer, Sleeker Design
In the ever-evolving world of gaming peripherals, the DeathAdder V3 Pro has undergone a significant transformation. It has emerged lighter and more streamlined, showcasing a more refined look similar to the Viper Ultimate. Sporting a less aggressive profile, a micro-texture coating, and a weight of just 63g, the new design promises a comfortable and secure grip during rigorous gaming sessions, strengthening its claim to be the best gaming mouse.
Delivering on Performance: The Gold Standard for Serious Gamers
Never one to skimp on technology, Razer has equipped the V3 Pro with its state-of-the-art Focus Pro 30K Optical sensor. This is Razer's fastest-ever sensor, offering unmatched accuracy and responsiveness. Clocking a maximum speed of 750 inches per second and a 70G acceleration, this gaming mouse sets itself apart from the competition. Razer's third-generation optical mouse switches supplement this superior performance, featuring a 0.2ms response time and an impressive 90 million click lifespan.
Tailoring User Experience: Dual-Mode Connectivity
The V3 Pro provides the best of both worlds, offering the option of wireless and wired connectivity. The wireless performance is near-identical to its wired counterpart, and for those who favor a wired connection, the Speedflex USB cable is included. Razer also offers a 4,000Hz Hyperpolling dongle as an additional accessory for gamers desiring to optimize their experience with the best gaming mouse.
User-Friendly Design: Simplified Button Configuration
Aiming for functionality and simplicity, the DeathAdder V3 Pro features a minimalistic button layout with five readily accessible buttons. This design makes it the optimal choice for first-person shooter (FPS) gamers. The chunky side buttons are straightforward to use, and the scroll wheel provides tactile feedback, making it perfect for in-game weapon swapping. However, the scroll wheel might not be suitable for extensive scrolling outside the gaming arena.
Endurance and Flexibility: Remarkable Battery Life and Versatility
The V3 Pro boasts a remarkable 90-hour battery life, ensuring weeks of gameplay with regular use. It's the perfect gaming mouse for twitch shooter fans, though its minimalistic design might not cater to users seeking a more versatile mouse for everyday tasks or different gaming genres.
Worth the Investment: Premium Gaming Experience at a Price
The Razer DeathAdder V3 Pro is undoubtedly an impressive gaming tool, offering top-tier performance and comfort for those who can fully utilize its capabilities. However, its premium price of $149 might deter casual gamers or those who do not require a specialized gaming mouse. For esports enthusiasts in search of a no-nonsense, hyper-focused gaming tool to claim the best gaming mouse title, the V3 Pro emerges as a worthy successor to the esteemed DeathAdder legacy.
Specifications
Sensor: Hero 25K Optical Sensor
DPI: Up to 25,600
IPS: Up to 400
Acceleration: 40 G
Interface: Wired(USB)
Ergonomics: Right-handed design
Programmable Buttons: 11
Weight: 3.14 ounces (89g )
Dimensions: Height: 5.17 in (131.4 mm), Width: 1.62 in (41.1 mm), Depth: 3.12 in (79.2 mm)
While the Logitech G502 X gaming mouse might appear similar to its predecessors at first glance, this device houses a host of innovative improvements specifically designed to enhance the experience of FPS gamers. As one of the top contenders for the best gaming mouse title, the G502 X stands out with its ergonomic enhancements, extended customization options, and significant weight reduction.
A Leap in Agility: Lighter Design for Optimal Gameplay
Logitech has successfully managed to lighten the G502 X, which now weighs just 89g, a significant decrease from the Hero's 121g. The lighter design is likely to appeal to gamers seeking agility and speed. Despite the absence of an adjustable weight feature, the weight reduction has been partly achieved by replacing the metal scroll wheel with a plastic one, while the fan-favourite infinite scroll feature remains intact.
Customization at Its Finest: Subtle Enhancements for a Superior User Experience
When set side by side with the Logitech G502 Lightspeed, the G502 X showcases a number of subtle alterations that significantly enhance the user experience. A notable change is the introduction of an interchangeable thumb button with a rotating lip, expertly designed to accommodate various hand sizes or grip styles. This attribute earns it a position among the best gaming mice for adaptability.
Exceptional Ergonomics for Uncompromised Comfort
The G502 X makes a significant leap from its predecessor by introducing a hand angle that leans towards a more ergonomic position. This innovative design, similar to the popular vertical mice used in offices, promises a comfortable gaming experience without sacrificing performance. The excellent thumb rest and longer buttons further enhance the G502 X's ergonomic standing, making it a top choice for the best gaming mouse.
Boosting Performance: Lightforce Hybrid Switches for Rapid Response
Despite the sensor remaining the same, the G502 X now features Lightforce hybrid switches that fuse optical speed with mechanical actuation to optimize response time. While the switches may sound slightly clunky—likely due to fewer internal components—this minor characteristic doesn't detract from its status as a top gaming mouse.
Pricing and Variations: Diverse Options for Every Gamer
The G502 X is competitively priced at £50 for the wired version and around £100 for the wireless variant. The G502 X Plus, the only variant offering RGB, is priced at £129, which increases the weight to 106g. While the additional £29 for RGB might seem steep, it allows users seeking a touch of flair to differentiate themselves from more utilitarian gamers.
The Final Verdict: Combining High-Performance and Comfort
While some users might miss the heftier design or the inclusion of RGB without an additional cost, the Logitech G502 X introduces significant ergonomic improvements that appeal to a diverse range of gamers. With a price tag of £50, the wired G502 X presents an excellent choice for budget-conscious gamers in search of the best gaming mouse that seamlessly combines high performance and comfort.
About the Creator
Demystifying technology, one gadget at a time. Welcome to TechMaster Reviews - your reliable source for unbiased, comprehensive tech product reviews.
Reader insights
Be the first to share your insights about this piece.
Add your insights