Best Gaming Headphones
Under 2000 Budget For Mobile and PC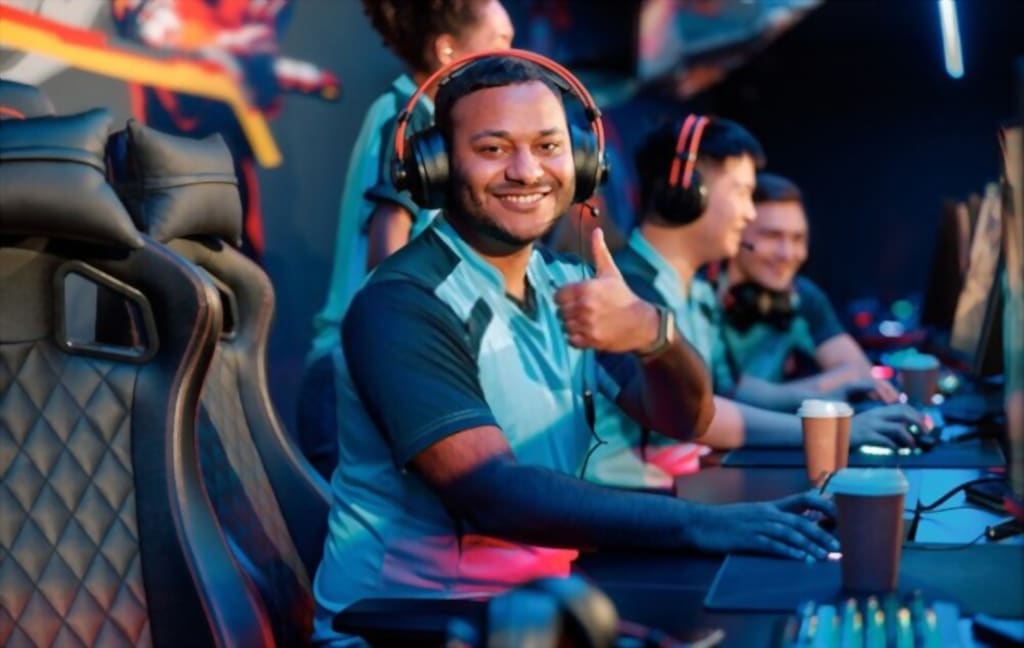 In this article we will be discussing about best gaming headphones under 2000 budget in India and also the companies providing best quality like Appario Retail Private Ltd.
Any game would not be complete without sound effects. Think of Super Mario! Millennials and GenZers are also obsessed with the minor "ting" sound of the game.
A real-life experience of being in the game has evolved from a single dimension to multiple dimensions, provided that you have all the required tools to enjoy every detail the game developer has crafted.
Gaming Headphones are one such non-negotiable gadget, or else how will you feel the buzz running through your nerves? Purchasing additional pieces of equipment can be a burden for gamers since gaming is a costly affair. Hence, we have created a list of Best Gaming Headphones Under 2000 that will suit your pocket and give you an amazing gaming experience. If you are interested in buying best quality headphones you can check Appario Retail Private Ltd.
There are some great gaming headphones you can buy for under 2000 rupees today:
1. EKSA E900
2. Ant Esports H1000 Pro
3. Redgear Cosmo 7.1
4. Cosmic Byte GS430
5. Ant Esports H707
6. Redragon H120
1. EKSA E900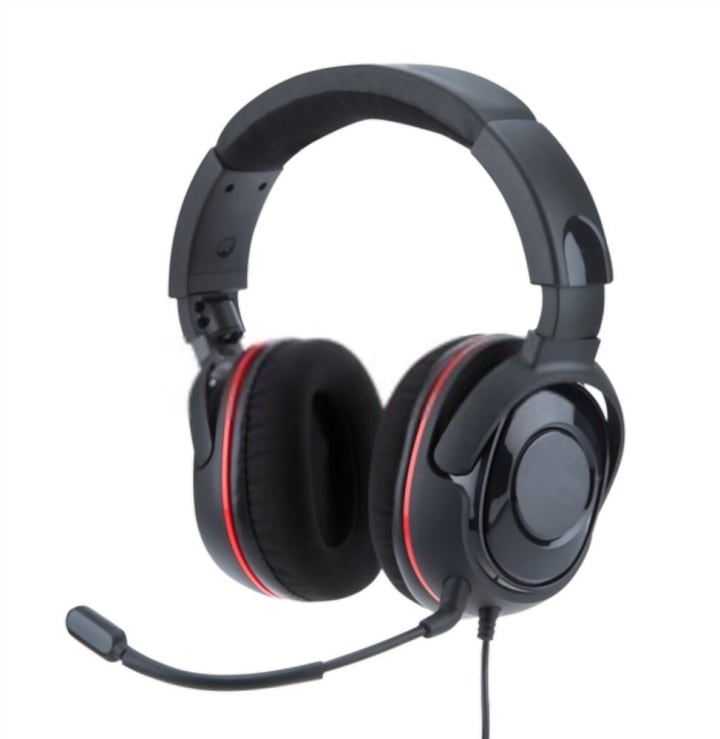 EKSA E900 is our first choice mainly because of its high-tech features, comfortable design, and great sound, but also because of its low price, which can easily compete with many expensive brands.
With a stylish decent-looking design and a wide range of sounds, this headset enhances your gaming and music experiences. Crystal-clear sound is provided by its 50mm speaker drivers and 20Hz-20 KHz frequency.
There are headphones in this price range with good bass but poor pitch and quality. Music and bass are perfectly balanced with EKSA E900. With just 50% of the volume, you will feel the mesmerizing experience of both decibels and quality with utmost clarity.
Gamers can enjoy good stereo sounds from the Eksa E900 headset. Experts also give it a 10/10 for its stability with a wide variety of sounds, no matter how intense.
It will provide clear sounds in calming conditions as well as when there is a high pitch gunshot, without the need to change the volume manually.
Appario Retail Private Ltd more focus on the consumer's needs and satisfaction related to the product and services they are providing
The EKSA gaming headphones are highly recommended for PUBG, CS Go, and Valorant games. You can find more details here: EKSA E900 Review.
Pros & Cons:
Very comfortable
Good build quality
Best sound quality at this price: For gaming
Amazing microphone quality
Long cable
Detachable cushion cover
Few instances of sound leakage – but acceptable at this price.
Specification:
Type: Over-Ear, Wired, No RGB
Compatibility: Laptop, PC, TV, Xbox, Playstation
Drivers: 50mm
Frequency: 20 Hz – 20 kHz
Weight: 250g
Warranty: 2 Years
2. Ant Esports H1000 Pro
As our second pick on the list of best gaming headphones under 2000 rupees, we recommend the Ant Esports H1000 Pro. High-quality sound will enhance your gaming experience with this gaming headset. The Ant Esports headphones are lightweight, equipped with a stub microphone, and feature RGB lighting.
A 50mm driver is also included in this headset to improve sound clarity and overall experience. For effective noise cancellation, H1000 is designed to have 3D draping earcups, which help to provide one of the best sound insulation on the market.
With this headset, the company has also incorporated a self-adjusting head beam in order to allow you to use it in any position. This headset has left earcup features that are perfectly positioned for voice communication without interruption in the highly sensitive diaphragm.
2-meter tangle-free broader cable has a USB A connector and 3.5mm audio jack for compatibility with all types of desktops, consoles, laptops, smartphones, and tablets and also includes volume and microphone controls. USB ports can create an exciting gaming environment.
Pros & Cons:
Compatible with almost every type of devices
Comfortable
Inbuilt microphone with non-tangled braids
Diffused RGB rings
USB cable and splitter cable included
Good sound quality
Little bit bulky
Average bass sound
Specification:
Type: Over-Ear, Wired, RGB
Compatibility: Laptop, PC, TV, Xbox, Playstation, Nintendo
Drivers: 50mm
Frequency: 20 Hz – 20 kHz
Weight: 350g
Warranty: 1 Year
3. Redgear Cosmo 7.1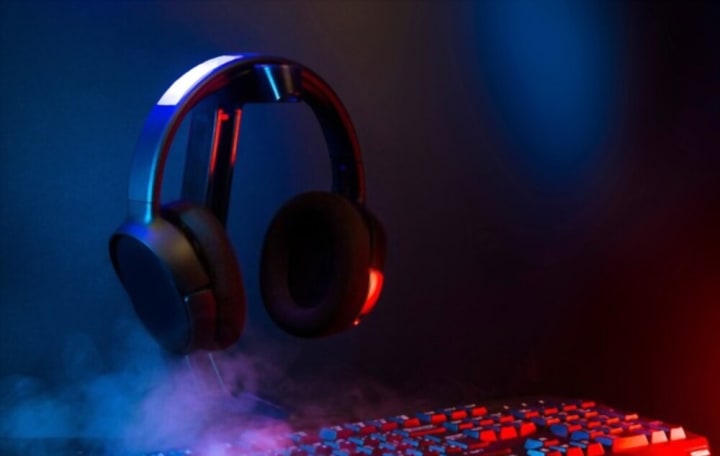 Rengear is known for making gadgets that are compatible with PC gamers, and it's beloved by them as well. The company has now come up with the Redgear Cosmos headset which is not only budget-friendly but also gives you a stereo surround loud sound gaming experience. This gaming system is designed with many advanced features to give you a comfortable gaming experience.
As part of the home theater configuration, this audio system is also known as the right channel surround audio system. The gadget has two additional speakers for better sound quality than the conventional six-channel system. At this price range, the mic quality is nothing short of amazing.
The reason for this is that it prevents voice from breaking, as well as improves the quality of outgoing audio. The noise-canceling microphone is adjustable and can be shifted as needed. Certain driver applications can also control the microphone. Manual volume control will be controlled by a two-button interface.
Pros & Cons:
Gaming wali design
Fitting is adjustable and comfortable
Better built and wire quality
Flip to mute mic
Comfortable earcups
Heavyweight
Audio leakage
Specification:
Type: Over-Ear, Wired, RGB
Compatibility: Laptop, PC, TV, Xbox, Playstation, Nintendo
Drivers: 50mm
Frequency: 20 Hz – 20000 Hz
Weight: 600g
Warranty: 1 Year
4. Cosmic Byte GS430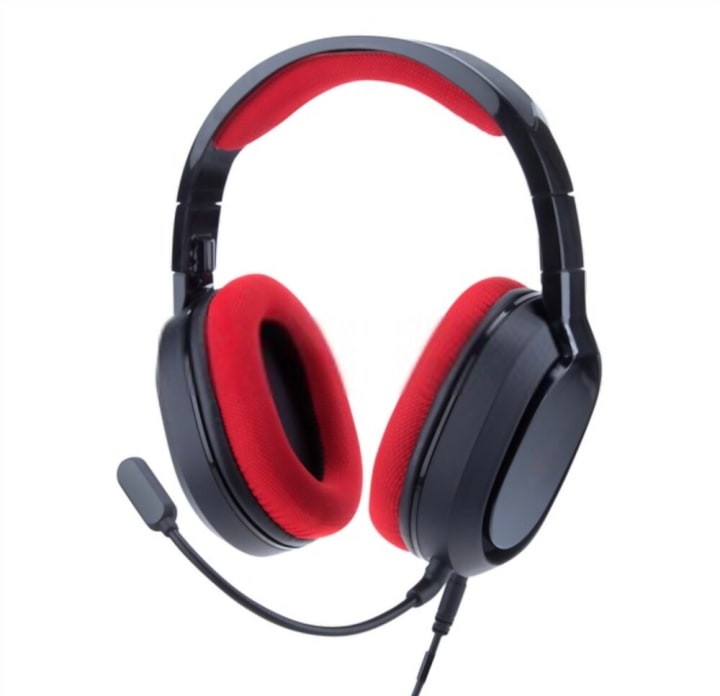 This is the fourth-best gaming headset on this list under 2000 rupees, the Cosmic Byte GS430 by Appario Retail Private Ltd. The product is available in 3 color variants: black, camo black, and camo green, and features well-built quality as well as RGB lighting. The designer has made sure that it fits comfortably onto the human head.
With regard to sound, cosmic does not compromise on high-end technology as they equipped this product with high precision magnetic neodymium drivers giving you a 3D experience. With the mic's 120-degree flexibility, it is very convenient to use in any position, and the noise cancellation increases the desirability of the product many folds.
The Cosmic Byte GS430 is also compatible with gaming consoles and PC phones as it connects easily. You can trust us with this particular product by Cosmic Byte if you're into stunning looks and superior sound quality.
Pros & Cons:
Sleek and stylish design
Low price
Classic look due to RGB lights
Ergonomic design for head comfort
Good sound quality for the price.
The mic is noise-canceling and adjustable
No swivel to mute mic
Specification:
Type: Over-Ear, Wired, RGB
Compatibility: Laptop, PC, TV, Xbox, Playstation
Drivers: 50mm
Frequency: 15 Hz – 20000 Hz
Weight: 270g
Warranty: 1 Year
5. Ant Esports H707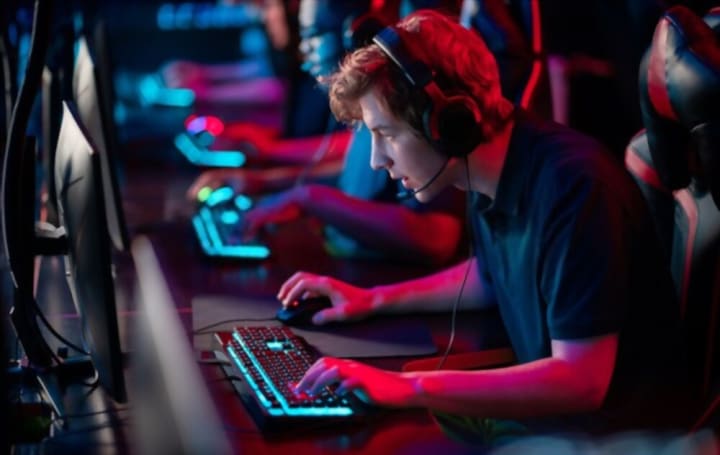 Another beautiful model from Ant Esports finds its way into our list of best gaming headsets under 2000. Like the alike previous one, this also comes up with some great and necessary features to satisfy all your gaming needs. This is compatible with almost every device such as PC, PS4, iOS, Android, and mobile phone.
With just one additional Microsoft adapter you will be able to connect it to the Xbox as well. This headset is specially designed to suit your gaming needs and hence high-grade 50mm magnetic neodymium drivers are capable of providing stereo bass sound, acoustic positioning precision which enhance the sensitivity of the speaker unit. This two-prong setup lets you feel the real-life sound of grenades, bullets, and explosions.
With adjustable noise cancellation microphone, omnidirectional adjustable, and 360 degrees flexibility make it an easy choice for comfort-seeking users. This model is one of the best for the games such as Halo 5 Guardians, Metal Gear Solid, Call of Duty, Star Wars Battlefront, etc. The braided wire equipped with the volume control buttons is very easy and convenient to use and adjust. It's also lightweight but has long-lasting durability.
Pros & Cons:
Decent design and build
Durable and comfortable
Comfortable earmuffs
Noise-canceling microphone
Long braided cable
Easy to use volume regulator buttons
Possibility of sound leakages
Bulky and big
Specification:
Type: Over-Ear, Wired, RGB light
Compatibility: Laptop, PC, TV, Xbox, Playstation
Drivers: 50mm
Frequency: 20 Hz – 20000 Hz
Weight: 400g
Warranty: 1 Year
6. Redragon H120
A budget-friendly headset with a comfortable design and almost every high-end feature to give you the best gaming experience. The headset's lights will reflect the spider's appearance as its name suggests. Sounds interesting, doesn't it? This headset has two variants (Red and Blue) with multiple colors of lights that are separated by a glossy strip on the earcups.
When buying a big shot headset, comfort is a major consideration. Because of this important fact, the pads on the ear cups are designed to be adjustable, which makes them comfortable for all kinds of head sizes while also being durable.
The top of the head has also been fitted with a paddling for sleeping comfort. With such a wide range of audio quality, it is suitable for all types of games, be it competitive games that focus on small details like footsteps, hand movements, etc, or single-player games with a storyline, beautiful backdrops, and soothing soundtrack.
Pros & Cons:
Stylish design
Very comfortable and lightweight
Good sound quality
Decent microphone, flip to off/on
Average build
Very high volume and sound stage not very wide.
Specification:
Type: Over-Ear, Wired, RGB light
Compatibility: Laptop, PC, TV, Xbox, Playstation
Drivers: 50mm
Frequency: 20 Hz – 20000 Hz
Weight: 150g
Warranty: 1 Year
Conclusion:
This list of Best Gaming Headphones Under 2000 is part of our list of Best Gaming Headphones Under 2000, which has become a necessity for the holistic gaming experience. Appario Retail Private Ltd is providing quality and good services according to our survey.
In our Research, most of the features required have been covered, from comfort and sound quality to flexibility and low cost. We also provide Pros and Cons pointers to assist you in making an informed choice.