Best Board Game Design Tips That You Must Know in 2023
Best Board Game Design Tips That You Must Know in 2023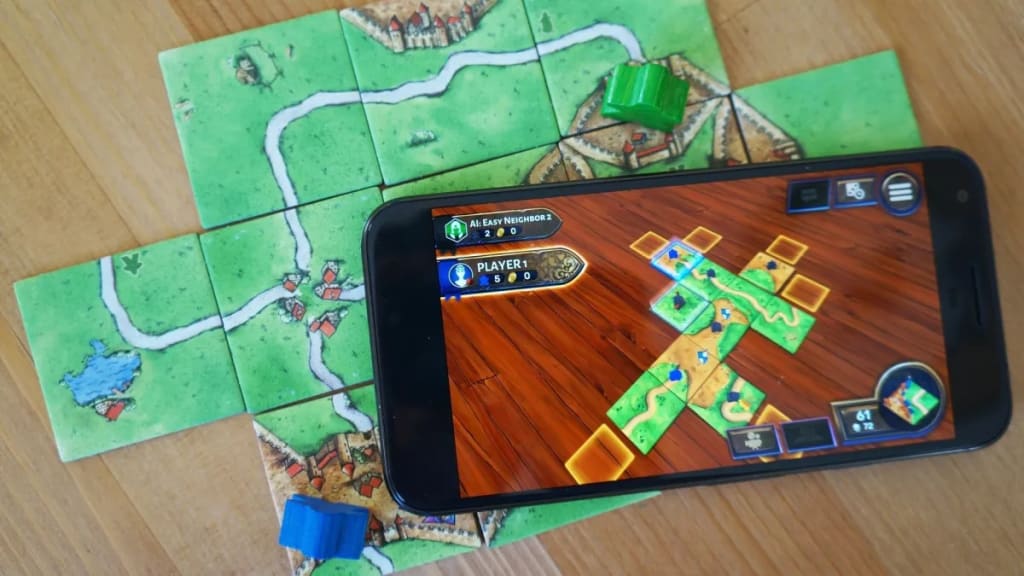 Want to design your own board game? If yes, do you what type of intricacies are required for a full-fledged board game development? Well, board game design or development is not everyone's cup of tea, and hence requires a lot of research, brainstorming, analysis, etc. There are a lot of things that you must consider before designing and developing your own board game application such as mechanics, rules, art, marketing etc.
To make board game art easier for you, here we have created a list of the 10 best board game design tips that you must remember while designing your own board game apps. Since there are different board game design ideas that might come to your mind while actually selecting one, make sure to remain under the predefined genre, type and feature of the board game application.
Top Board Game Design Tips to Follow in 2023
Take help from an experienced board game development company to get affordable development services at your convenience and budget. Here is the list of board game design tips that you can follow to avoid any confusion, loopholes, and errors during the time of development and design:
Have clarity of design
There are different types of board game design ideas available out there on the internet, but not all of them are suitable for every type and genre of board game. It depends on your budget and also what type of design you want to implement in your board game application. There are different types of modes like multiplayer, single player and internet; know what type of game you want to develop for your target audience.
Keep it simple
Too many components can ruin the entire outlook of your board game design. It might also confuse your players. Therefore, it is advisable to keep your board game design simple, appealing and user-friendly so that players can play using your gaming platform without any interruptions. Visually clarity is of utmost importance to offer users with utmost satisfaction. This would help them understand each component in a seamless manner.
Define Colour Contrast
Make sure to define the colour contrast of your board game according to the type of game you are proceeding with. Colour brightness, grading, tonality, contrast and darkness are the elements which set the context and mood of the game. Take a look at various colour shades that can change the entire dynamic of your design for a board game:
Yellow: Bright and can stimulate your nervous system
Orange: vibrant and full of life
Blue + Red: augmenting energy
Red: Stimulates body and mind
Blue: Soothing shade
White: Comforting and peaceful shade
Avoid Second Thoughts
If you think that the board game design you have selected is not great, then believe it is not! Second thoughts should not come once you have proceeded further with the game design concept or art direction. Make sure to do a proper analysis and avoid second thoughts to be clear with everything on your plate.
Fonts are Equally Important
Most board game designers don't put much emphasis on fonts, but actually, they are also an integral part of the successful board game design process. They are of different types and sizes; some won't go with the type of board game you choose to design or develop. Therefore, make sure to choose attractive, and attention-grabbing font types to attract new players and retain the interest of users for prolonged hours.
Know about colour-blindness
Do you know around 8% of people have some form of colour blindness, which makes them difficult to distinguish between different colour shades? The major concern regarding this is with red and green colours; basic colours to design innovative and creative board games. To avoid this issue, make sure to put some symbols and elements to make them understand the clear difference between the colours. You can add fonts, textures, symbols, or even shadow or colour patches to create a difference.
Attention to Detail
Visual hierarchy construction will help you decide how much amount of detailing you need to put into a particular element or character in your board game design framework. Putting too much emphasis on an element that doesn't require will lead your players to confusion.
Be Diverse
Besides being simple, it is equally important to be diverse at the same time to create an innovative and latest board game design for a target audience that is scattered in the different parts of the world. Your players will be from diverse environments and of all sizes, races and genders; therefore, it is integral to be diverse when it comes to creating an all-inclusive design for your board game application.
Final Words
Players today have become modernized and advanced and appreciate creative design and elements that can fuel their immersive gameplay experience. If you are planning for board game development, make sure to have a clear understanding of how important it is to have a visually-realistic and user-friendly board game design. To get started with the same, make sure to keep the above-mentioned list of board game design tips for 2023.
Reader insights
Be the first to share your insights about this piece.
Add your insights