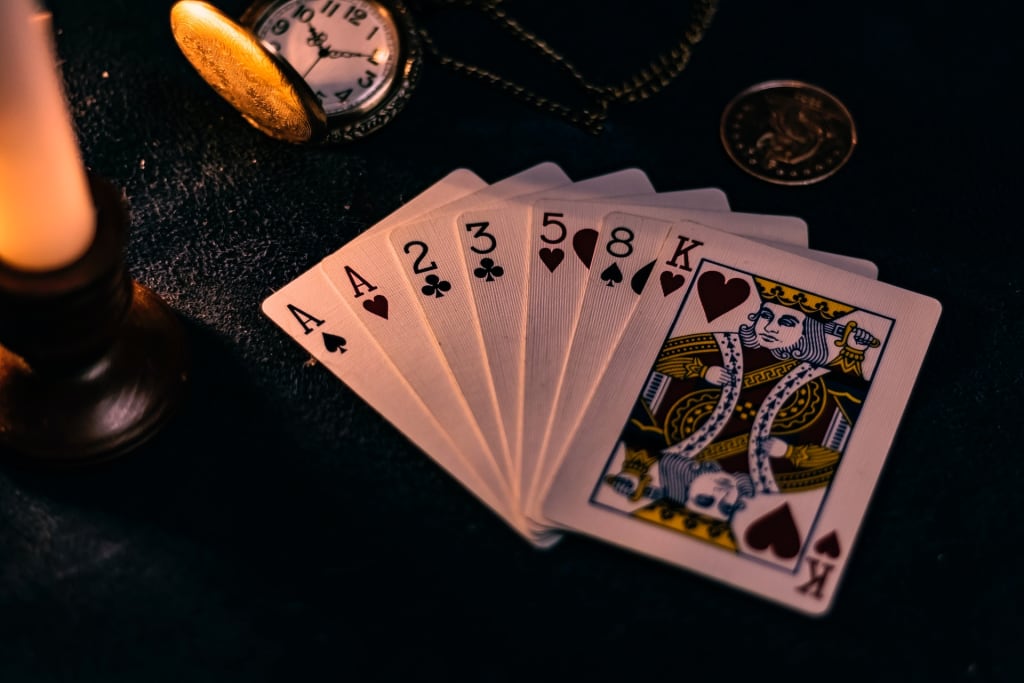 Best Card Games
5 Best Card Games to Play in 2023
For every serious gathering, there is the only thing that can break the ice, and that is card games. In India, card games are more than just a game for some; it is a medium to enhance their memory and strategic skills. In addition to enhancing memory skills, card games help relieve stress and improve mathematical, logical, and critical thinking skills.
Playing card games can lead to a friendly rivalry that keeps the group entertained and strengthens family bonding.
Best 5 card games in 2023
Below is a list of some of the best card games to entertain and relax players.
Rummy
Rummy is one of the most popular card games in India that also goes by the name of Paplu. Rummy has been dominating the Indian online gaming industry, all for good reasons. Junglee Rummy is one of the most popular online card apps that offers a wide variety of rummy variants for all players. Junglee Rummy is a platform known for its innovative features providing every player with a world-class gaming experience. On Junglee Rummy, players can enjoy several variants such as points rummy, pool rummy, and deals rummy and win either in the form of cash or other prizes, like a bike, car, mobile phone, etc.
Poker
Poker is a complex card game but is full of thrill and entertainment. Poker is played worldwide; however, in some countries, the rules and regulations of the game may vary. Texas Hold'em is one of the most popular variants that is played both online and offline by millions of people in India. Poker is a card game that may be fun and entertaining but requires players to take hold of themselves while playing, as it may become an addiction. Enroll on a platform that allows you to balance playing for leisure and playing addictively. Join a poker table on PokerIndia and start your poker journey now.
Magic: The Gathering Arena
Magic is a card game that is a digital version of the classic card trading game released in the 90s. It is a digital collectible card game that is free to play for all and is developed and published by Wizards of the Coast. In this game, the players apply their strength and strategy to discover the multiverse and battle friends around the world. Start collecting the digital cards, and build and master the unique deck that will help your cards become their own legend. Start this game for free, and compete with friends to unlock cards and thereby feel the magic. These cards help in defeating opponents in one-on-one competitions.
UNO
Uno is one of the world's most enjoyable and loved card games. It is said that UNO is the reason behind several sweet yet never-ending fights that go about during the gatherings where the game is being played. In UNO, every player has his or her own understanding with respect to the rules of UNO, and therefore the rivalry begins. The objective in the game UNO is to be the 1st player to get rid of all the cards in their hand, and once the player submits the second last card, it is necessary for the player to say "UNO" out loud in order to make other players aware that they are about to finish their game.
Teen patti
Unlike rummy and poker, Teen Patti originated in India and is one of South Asia's oldest and most popular card games. Teen Patti is played using the standard deck of 52 cards played by 3 to 6 players. Though the basic understanding of the game is similar to other card games like rummy and poker, in Teen Patti, the game begins by placing a bet. Once the player places their bet, the boot amount is collected, and each player is dealt 3 cards face down. Post placing a bet and dealing cards; the next step is folding, raising, or calling. Teen Patti can be played online or offline, depending on the mood of the players.
In conclusion:
The above are just a few best card games players can play this year, either online or offline. So, if you are looking for a fun, entertaining, engaging, thrilling, and competitive game, then you are in the right place. Start your card gaming journey now.
About the Creator
Rajat Rao is a professional Freelance Writer and a gamer. He is having total 3 years+ experience in gaming industry. Currently working at Junglee Games.
Reader insights
Be the first to share your insights about this piece.
Add your insights