15 Best Online Games You Should Play Today
Thanks to today's fast internet connectivity and smart devices, it is easier than ever to play games online. From simple mobile devices to personal computers to gaming consoles, people across the globe have a variety of devices to play games either as a pastime or professionally.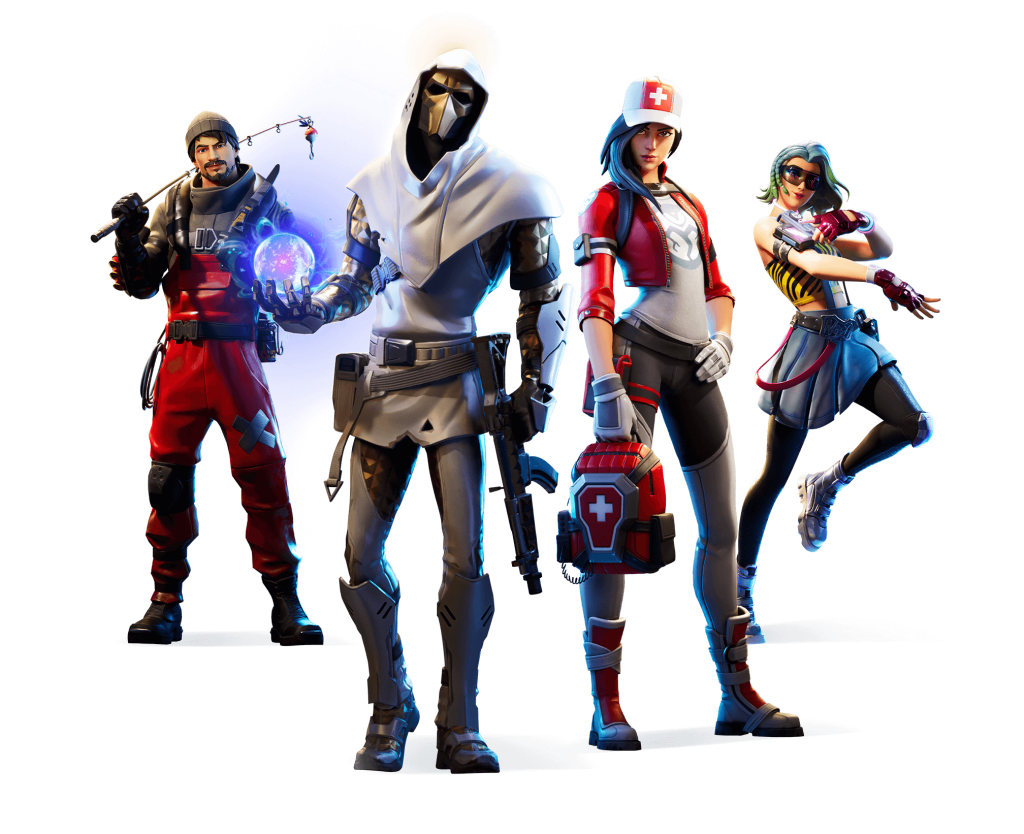 All one needs is good internet connectivity. You can play with literally anyone, anywhere in this world. But what is there to play? What games are available online to players? Well, we have listed 15 of the best online games, which you should be playing right now in 2020. Here is the list.
15 Best Online Games You Should Play Today
#15. The Division
Although the game is one of the oldest in our list, it is still worth your time because of how awesome it is. The buzz around it might have died but the diehards know just how good this shooter game is. The rifle collection is still great, and the dark alleys still offer daunting challenges, which need your full focus. Play it on your console or your PC today to find out why we decided to feature it on our list.
#14. Battlefield 1
This game throws you back to the 1930s storyline but in a modern-day setting. The graphics are perfect for the storyline and the action is scintillating from start to finish. The sound effects, small details like the shrapnel after an explosion, the 'tremors' after one fires — there is everything to like about this game.
#13. PUBG
A fans' favorite of 2018 due to its availability on iOS and Android platforms, this game deserves some of your free time. What's there not to like about PUBG? From the graphics to the premise of the game to the social aspect, it really is a game worth anyone's time and effort.
#12. Titanfall 2
Don't play this game if you are looking for realism. In a nutshell, it is an eventful game packed with fantasies but still offers a genuine feel of a typical combat game. The graphics are decent and the obstacles in the various modes will get you shooting for hours in a bid to progress. It is available for consoles and personal computers as well.
#11. Minecraft
Let's talk about simple graphics. The pixelated game looks simple to the eye but the premise of the game makes up for the lack of complex graphics. This game doesn't need you to shoot or slash anyone's throat — just create literally anything and tag your friends along in the constructive fun. You can play it on a gaming console, a computer, or a mobile device.
#10. Rocket League
If you are a sports fan and a football fan in particular, then this arcade edition of Rocket League is worth checking out. With fluidity in the controls and the ease of getting accustomed to everything, it will break the monotony away from shooter games. It will present you with a new dimension of competition.
#9. Rainbow Six Siege
This game needs 100% of effort from all team members, lest your team can be taken down in a blink of an eye. Depicting the true power of tactical strategies in war, this game has appealed to millions of shooter game fans. So, you will certainly enjoy it too. It comes with a variety of modes and each has its own set of challenges that you have to contend with.
#8. PES 2020
Arguably the most advanced sports game in terms of graphics, Pro Evolution Soccer has everything any ardent soccer fan wants in a game. The controls are easy, the game runs in a highly intuitive way, and the atmosphere is as real as it gets in a virtual stadium. Download the game in one clique and kick a ball today either on PS4, Xbox or even on mobile devices.
#7. GTA Online
Here, you are simply a criminal undertaking a series of criminal activities. You can decide to go on a killing or looting spree as a modern-day mafia. This is the perfect way to legally taste the waters of the illegal side of life.
#6. Overwatch
Test your teamwork and shooting skills in this star-studded game to see how far you and your team can get. Albeit cartoonish, the graphics of this game are very good and they contribute to a great playing experience in all the modes of the game. Choose your favorite character and go on a journey today either on your PC, PS4, or Xbox One.
#5. Games by Riot Games
The Multiplayer Online Battle Arena games don't come better than those of Riot Games. With hundreds of well-designed characters, teams can take on opponents and square it out for hours. The brightest example is the League of Legends series. The graphics are marvelous and the gameplay on PC is second to none.
#4. Warframe
Play as a ninja and protect your 'universe' from bad guys. Hone your machete slashing skills over time and use them to fight off the enemy in the game. The game pays a lot of attention to details, which contributes to the rich playing experience. It is easy to get accustomed to the controls as all you need to do is slash or hack your enemies to death.
#3.NBA 2k20
The latest edition in the NBA-themed basketball game brings the action closer to reality and if you are a basketball fan or a sports fan, you will enjoy playing it. The graphics are vivid, the gameplay gets better with every bounce and the many variants of playing add to the game's flavor. Get your like-minded community and hoop for hours!
#2. FIFA 20
EA Sports has perfected the art of creating sports games and their latest FIFA 20 game is a thing of beauty that you should definitely check out. With a comprehensive list of international clubs and national teams, there are hundreds of options to choose from and thousands of players to use in the game. The game has different modes and you can choose to play the mode that suits you and your friends best. It has excellent graphics, the commentary is spot-on, and the gameplay offers an overall great experience.
#1. Fortnite
The award-winning game has broken a lot of online game records. This gem is definitely worth your time and effort. It is really all about having a good time with teammates and its battle model seems to have appealed to millions globally. Everyone, including celebrities, is playing Fortnite and you should try too. Everything about the hit game is relatable. From the graphics to the premise, it really is a phenomenon. Will you be the last one standing?