Nintendo Nerds
10 Gifts for Pokemon TCG Fans
Are you looking at gifts for Pokemon TCG fans this holiday season? Here are a ton of choices for fans of all ages.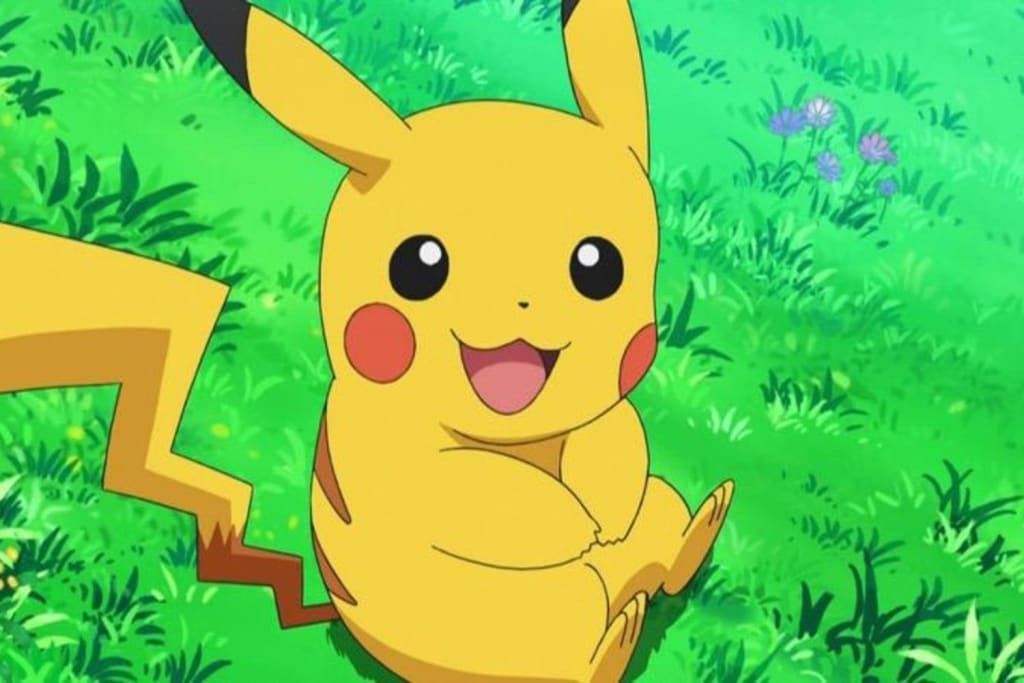 There are few things in nerd culture that are as timeless as Pokemon. The franchise includes the original trading card game, video games, anime series, movies, and so much more. If you need gifts for Pokemon TCG fans, you've come to the right place.
The hunt for the perfect Christmas gifts has begun. Everyone wants to impress their friends or their children on that morning and see their faces glow up after opening that gift they've been asking for since the beginning of the summer.
Since Pokemon has been going strong since the 90s, we've put together a list with gifts that are great for both fans young and old.
As the days go on and we approach the month of December, the demand for winter gear skyrockets for everyone. So, if you're looking for your winter gadgets to keep warm this snowy season, then why not buy one of these adorable Pikachu Laplander fleece beanie caps with ears?
This hat was designed by BioWorld, having Pikachu's head on the top and two Pokeballs dangling down from each side of the hat. This hat is not only stylish for fans of Pikachu and Pokemon in general; it will completely cover your head and ears and keep you warm. However, they are in a limited supply, so if you want to purchase one as a Christmas gift this year, then you need to act fast!
Here's one that's perfect for adult fans. Having a creative, fun lanyard for your keys is a great way to show some fan allegiance in a mild way. If you're buying for fans in their teens or twenties, the geek spirit still burns strong, but an accessory that isn't too over the top is perfect.
A nerdy lanyard is one of the best gifts for Pokemon TCG fans, since it's a great conversation starter for adult fans. There's nothing like reminiscing about your favorite trading card game or video game series when someone notices your trusty lanyard.
This cute little piggy bank is manufactured by the Japanese company Shrine. They chose to use Pikachu, the pinnacle of all Pokemon, to be the mascot represented on this gift. This one is a good choice for younger fans of the series. They've turned this into a great gift idea for children by making it an interactive piggy bank. When you place a coin in the coin slot, located on top of his tiny Pokebox home, he murmurs, "piika pika, Pikachu, pika pika, Pikachu." This way, kids can enjoy interacting with Pikachu while he becomes their own little personal bank.
You've got your choice of Pokemon with this product. You can get Charizard, Charmander, an adorable Eevee, Mew, Mewtwo, Squirtle, and, of course, Pikachu. You can pick your favorite evolutions for Mew and Charmander with these lamps; get the adorable Charmander or go for a fiercer evolution with Charizard.
It'd make a great desk ornament for adult fans of the series and it'd also work as a great night light for younger fans. Nothing will hide under the bed with Charizard around. It's small and fits in your palm, making it a great decoration.
Do your kids ever run around your house a lot and end up tiring themselves out? If so, this would be a great gift idea for energetic kids who need rest and those who enjoy playing the Pokemon TCG.
If you know a longtime fan who needs a great seat in their apartment, this chair is big enough for adult fans as well. This bean bag chair's design is the famous Pokemon Snorlax. With the Snorlax beanbag chair being over four feet tall and over two feet wide, this is a perfect place to relax after enjoying augmented reality with Pokemon Go.
Here's a gift idea for any fan. This travel charger will keep your battery topped off so you can have many additional hours of power. You can play Pokemon Go on your phone all day and still have battery life when you go see Ryan Reynolds voicing Pikachu in the upcoming movie, Pokemon: Detective Pikachu.
This is the most practical gift you can get for any Pokemon fan. This charger has a hefty 10000mAh power reserve that will charge your phone several times. It's solid, durable, and it even lights up. Name one fan who could resist a light up Pokeball. It is very durable and you'll be using the Pokeball for years to come.
If you've been hesitant to try Pokemon Go since it drains your battery, give it a try now. After all, fans are connecting over the game and it has even been said that Pokemon Go has helped fans' anxiety.
After all, gotta catch 'em all.
GameStop has got your back for gamer swag. Do you ever wake up in the morning with cold feet? Are up late with your copy of Ultra Sun or Ultra Moon and it's getting chilly? If so, these Pikachu slippers would be the perfect gift for you or your children.
This ThinkGeek creation meshes comfy cushion with cuteness on your feet. Every time you take a step in these slippers, Pikachu's cheeks light up bright red. If your children love playing the Pokemon TCG, this is the Christmas gift for them. However, the slippers can size up to a men's size 10 and a women's size 12. Indulge. Buy one for yourself. Buy one for your best friend. Buy one for your youngster.
Can you say...official merch?
If you're one of the true fans of the Pokemon TCG or know one of them, then this is definitely the gift to get during this holiday season. This elite trainer box contains Pokemon cards from Pokemon Sun & Moon Guardians Rising, including eight booster packs, 45 energy cards, six damage-counter dice, one competition-legal coin-flip die, two acrylic condition markers, and one acrylic gx marker.
It also comes with 65 card sleeves featuring tapu koko, a player's guide, guardians rising expansion, and a code card for the Pokemon trading card game online. You will also receive a collector's box to hold everything, with four dividers to keep it organized. You can't pass on this one when shopping for gifts for Pokemon TCGfans.
However, fancy collector's goodies aren't for everyone. If you want something practical and affordable to hold your Pokemon TCGcards, this case will hold them perfectly. It's reasonably priced, it's sturdy with a hard exterior and a cushioned interior to keep even your rarest cards in great shape.
It holds 400 trading cards, so you've got ample space for those booster packs.
It's waterproof and shockproof, so you can bring your cards everywhere without fear. This is great for fans whether you're an adult bringing them to a party or a youngster running through mud in the park before settling down at a picnic table, your cards are protected.
Yes, the title does say kids several times...but these are great for youngsters or for an adult fan looking to take a bubble bath with a glass of wine. Or, if you want to enjoy all the perks of being an adult fan, try making a Pokemon-inspired cocktail when you settle into your bubble bath.
That's the best thing about Pokemon. This series has been going for decades and it's not slowing down.
Plus, they're super effective!
These bath bombs are organic and homemade. They're natural, safe, and smell fantastic. They're made with a mix of essential oils and vitamins. Throw the ball into the bath like you're taking aim with a Pokeball in Pokemon Go. With all the classic, first-generation Pokemon in these bath bombs, they're great gifts for Pokemon TCGfans.