10 Game Companies Whose Closing Was Sorely Felt
A Few of the Fallen Greats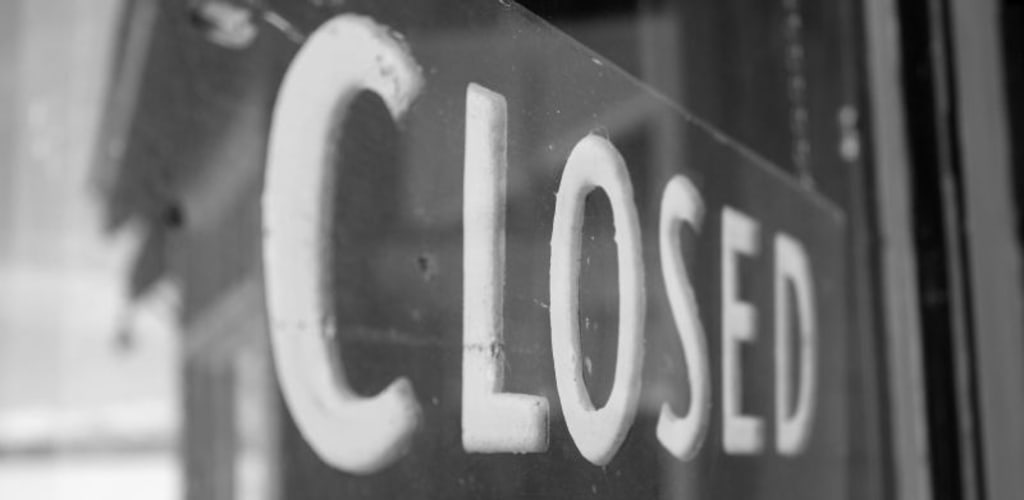 Right now is a great time to be a gamer. The level of technology available to the general public is making it easier and easier to get into game development. There are new independent game companies popping up everyday! The big names like Acclaim, Square Enix, Capcom and Bethesda are being challenged by smaller companies with big ideas and new approaches, but can the big names really be toppled?
The video game industry has grown so much in the last twenty years that it is hard to keep track of all the changes. With so many new companies growing out of the fertile soil of the gaming landscape, it is easy to miss the passing of one, even if it is a giant. There have been some pretty big names that have closed their doors, been swallowed up by bigger fish, or just faded into obscurity.
The number of companies that have passed into nostalgia are too many to list here. Some were companies with many great games, some were one-hit wonders and others never even managed to get off the ground. Today I am going to focus on the companies whose absence is still felt. Those few that, I feel, have left a definite hole in gaming that has yet to be filled. Interestingly this does not mean, in all cases, that the hole was a good one either.
So, in no particular order as always, are 10 companies whose closing made a significant impact:
10) THQ 1990-2013
Notable Titles:
Company of Heroes
Red Faction
Saints Row
MX V.S. ATV
In 1990 LJN co-founder Jack Friedman established a new toy company which he named THQ, or Toy Headquarters. After acquiring Brøderbund's video game department in September of the same year they prepared for the release of their first game. Peter Pan and the Pirates was released a few months later in January of 1991. By 1994 they had dropped the toy line altogether and were exclusively designing video games.
In December of 2012 THQ filed for bankruptcy after defaulting on a $50 million dollar loan from Wells Fargo. The terms of the filing were rejected by a judge and the company's individual assets were auctioned off in January of 2013. Several of the company's divisions and intellectual properties were purchased by other industry heavyweights with Crytek gaining rights to the Homefront series and Sega taking control of Relic Entertainment.
THQ was pretty well known and respected company. They were not known as being a rock solid studio but they did produce some great titles. They also, however, invested a LOT of money in their UDraw tablet, an accessory for the Wii. It was a tablet that allowed players to draw on the device and see the results on their screen. It was a failure and the release of PS3 and Xbox 360 versions did little to help. The cost of development and commercial failure of the device is attributed as the primary reason for the fall of the company.
9) LJN 1970-1995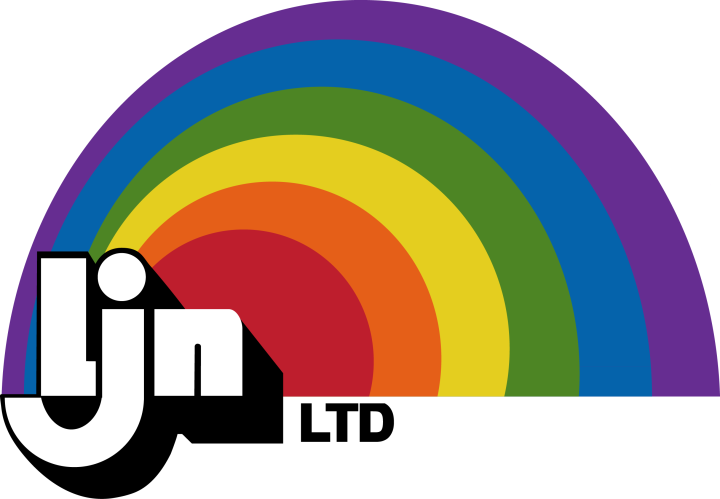 Notable Titles:
Jaws
Back to the Future
Spiderman and Venom: Maximum Carnage
T2 The Arcade Game (GameBoy and SNES versions)
LJN started life as a toy company 1970. It was bought by entertainment company MCA in 1985 and began releasing games on the NES in 1987. While it was the first time LJN had ventured into the world of video games, MCA had been doing so for some time, giving the toy maker some much needed guidance in the area.
LJN continued to release toys during this time as well. In 1987 the popular water guns produced by the Enertech division of LJN came under fire in the media. Several children were shot and killed by police who claimed that water weapons were mistaken for the real thing. The resulting fallout was so costly for MCA that they were forced to sell the toy manufacturer altogether.
LJN was acquired by Acclaim in 1990 and it continued to produce video games as it had before. During this time Nintendo enforced a quality control policy that limited the number of titles a company could release on the system. As a way around this many companies utilized different divisions that would release games under their own branding. LJN became the branding Acclaim used to release many of its licensed titles.
Eventually LJN was absorbed by Acclaim entirely and they stopped using the label. The LJN brand had become famous for the low quality of the titles it put out and people were reticent to buy products from the infamous rainbow branded company. The last use of the LJN brand was on the Dreamcast port of Spirit of Speed 1937.
The story of LJN is a good example of how the same label can change hands numerous times. The company was known for producing low-quality games but everyone who had a collection of NES games likely had more than one LJN game. While the games were not the best, many of them were at least entertaining.
These days LJN has become known as a horrible game maker. This is largely due to James Rolfe who frequently reviews LJN titles as his alter ego, the Angry Video Game Nerd. While Rolfe is particularly hard on the LJN brand much of his fury and rage directed toward their games is done in character.
8) Ocean 1984-1998

Notable Titles:
The Addams Family
Platoon
Chase HQ
Worms
Ocean Software Ltd. was founded in 1984 in Manchester England. The company was a game studio right from the start and was the first to secure the rights to produce games based on licensed franchises. With licenses for franchises like Rambo, Robocop, Total Recall, and Transformers, Ocean was a very popular developer in the late eighties.
In 1996 Ocean was bought by Infogrames. It was renamed Infogrames UK. A few more games were released under the Ocean label with the last being Mission: Impossible on the Nintendo 64 in 1998.
Ocean was a pretty heavy hitter in the late eighties and early nineties. In 1988 Ocean was voted Best 8-bit Software House of the Year at the Golden Joystick awards. The company may be gone but the impression they left will never fade.
7) Pandemic 1998-2009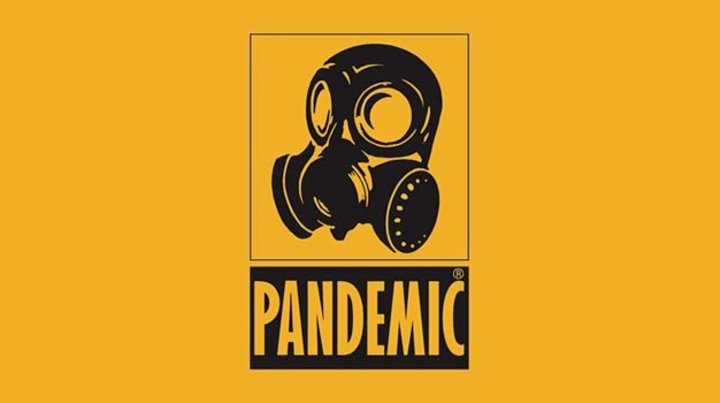 Notable Titles:
Full Spectrum Warrior
Star Wars Battlefront
Mercenaries: Playground of Destruction
Destroy All Humans
Pandemic Studios was formed in 1998 by former Activision employees Josh Resnick and Andrew Golden. The first two games released by the studio, Dark Reign 2 and Battlezone 2, were sequels to Activision games. This was possible due to Activision having funded the creation of the studio by providing an equity investment.
In 2005 Pandemic and Bioware were merged and became the property of VG Holding Corp, but both studios retained their own names. In 2008 VG Holding Corp was bought by Electronic Arts and Pandemic and Bioware came with it. The studio was then shut down in 2009 as part of Electronic Arts closing their Brisbane office.
Pandemic was a studio with a lot of talent and some great ideas. Former employees of the studio went on to work at studios like 343 Industries, Treyarch, Respawn and others. With so much talent it is a shame that the studio met such an untimely demise, leaving us to wonder what might have been.
6) U.S. Gold 1984-1996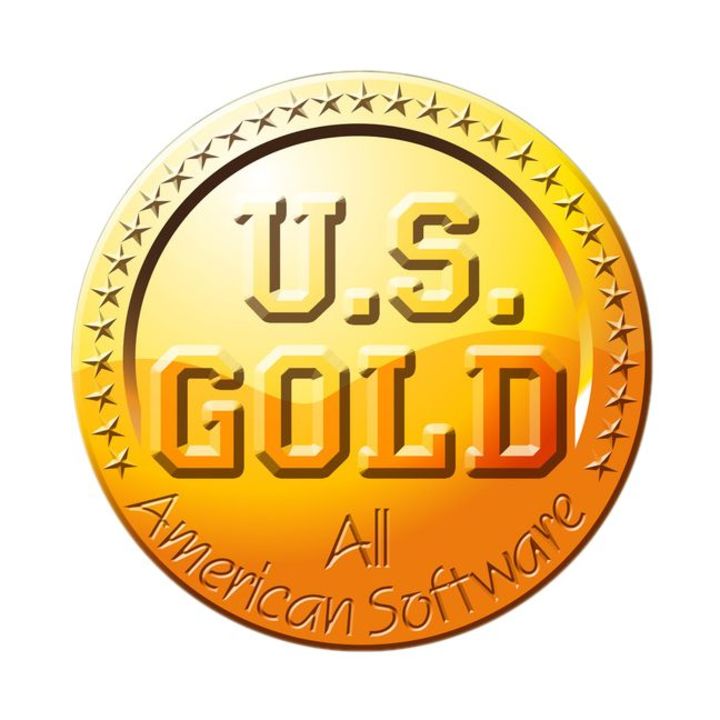 Notable Titles:
California Games
Beach Head
Zaxxon
Tomb Raider
U.S. Gold was a prolific video game publisher from the mid eighties to the mid nineties. U.S. Gold was founded in 1984 by Geoff and Anne Brown in Birmingham as a publisher for their software distribution company, Centresoft. The primary focus of U.S. Gold would be the marketing and publishing of American games in the U.K.
Because the most popular formats in the U.K. were different from those in the U.S., direct ports were a problem. U.S. Gold did not have the experience developing software so they turned to fellow U.K. publisher Ocean for help. This relationship proved difficult to maintain, however, since Ocean was also busy developing their own ports. This prompted U.S. Gold to start utilizing multiple developers in localizing American titles as well creating their own development branch.
The plan worked and soon U.S. Gold was buying out many small developers. At the same time Centresoft had become the biggest software distributor in the U.K. and maintained deals with high-end retailers. This combined with a licensing deal to port Capcom titles made them virtually unstoppable.
In the mid nineties, U.S. Gold lost some of its key licenses, including LucasArts. This was a serious blow to the company and they were forced to merge with Centresoft to form the CentreGold Plc group. They also opened two internal development studios, Silicon Dreams and the newly acquired Core Design.
In 1996 the group was bought by Eidos Interactive. Core became a core (pun intended) development studio within Eidos. U.S. Gold was dissolved by Eidos with Centresoft being sold off. Silicon Dreams was sold back to U.S. Gold founder Geoff Brown.
U.S. Gold published some of the most popular American titles in the U.K. and was very influential in the history of gaming as a result. Games like California Games and Beach Head were major titles in the history of PC gaming and their eventual release in the U.K. helped the industry grow globally. While they may not have developed many games themselves (there were a few including the first Tomb Raider) they made a definite mark on the PC gaming landscape.
5) Digital Pictures 1991-1996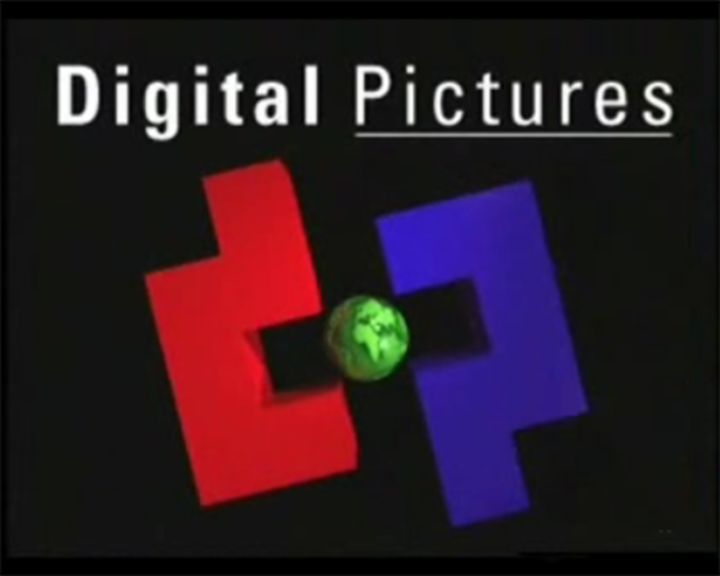 Notable Titles:
Sewer Shark
Corpse Killer
Night Trap
Ground Zero Texas
Digital Pictures was founded in 1991 in order to produce titles for the Control Vision (NEMO) console. The console, however, never made it off the ground and the Digital Pictures-produced game Scene of the Crime was one of only three ever tested on the system. While the Control Vision was a failure, Digital Pictures would go on to produce a number of titles for the new Sega CD.
Scene of the Crime led to the creation of Sewer Shark (which came with the Sega CD in North America) and Night Trap. These two titles would help launch the short lived FMV (Full Motion Video) game craze that accompanied the Sega CD North American launch. Later titles like Ground Zero Texas, Corpse Killer, and Prize Fighter would help keep Digital Pictures afloat for several years.
Eventually, however, the FMV craze died out and Digital Pictures went with it. The company's assets found their way over to Cyber Cinema Interactive who planned to re-release the games on DVD. This never happened, however, and the only product Cyber Cinema Interactive ever produced was a movie called Game Over (also known as the Maximum Surge Movie) which included footage from the unreleased game Maximum Surge.
Digital Pictures was at the forefront of technology in the late nineties. The games they produced are laughable by today's standard, sure, but at the time they were amazing. The FMV games they produced helped to pave the way for what came later and really offered a peek at where the industry was headed in the future.
4) Psygnosis 1984-2000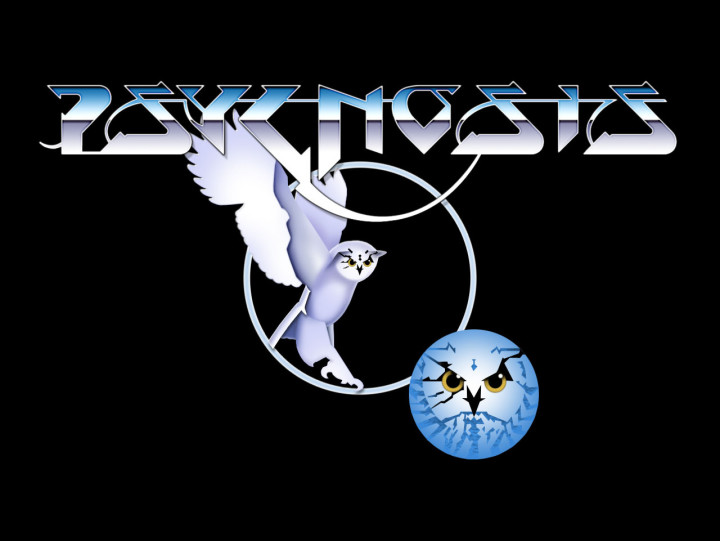 Notable Titles:
Wipeout
Colony Wars
Lemmings
Discworld
Psygnosis was founded in 1984 as a software development company. They developed several hit games during the eighties including Ballistix, Deep Space and Barbarian. They were known for high-quality games and excellent opening animations.
In 1993 Psygnosis was acquired by Sony Electronic Publishing. In the months leading up to the debut of the Playstation, the Psygnosis name was used to develop titles for the new system. During this time some of the best games to debut on Sony's wonder-system were developed. Wipeout, Colony Wars, G-Police, and Alundra were all released on the Playstation and were all influential and commercial successes.
In 2000 Psygnosis was folded into Sony Computer Entertainment Europe. The Psygnosis label was completely dissolved at this point. SCE Studio Liverpool was the successor of Psygnosis and continued to make games but the Psygnosis label was gone.
The loss of Psygnosis was really only in name. Most of the talent continued on as SCE Studio Liverpool but long time fans rarely knew of shifts in development studios and the loss was keenly felt. Psygnosis is a great example of how a label can be seen as a completely different company. Most people never knew that Psygnosis was part of Sony at all and were sad to see the studio go, never knowing it was still around in spirit.
3) Westwood Studios 1985-2003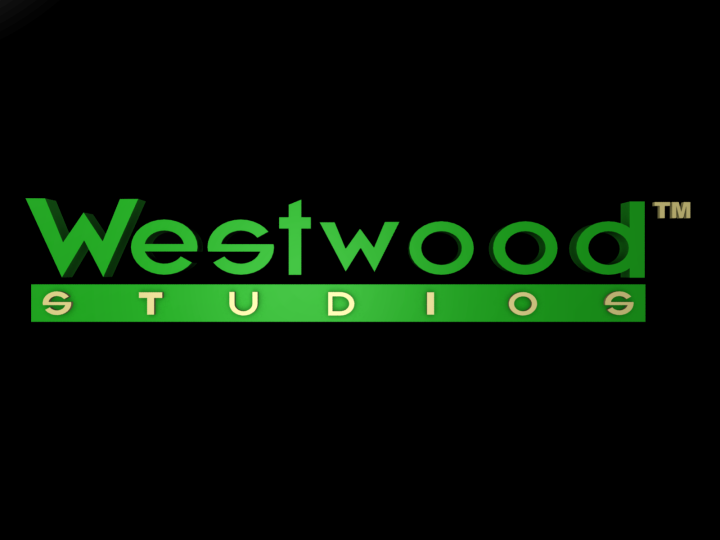 Notable Titles:
Dune
Command and Conquer
Dune 2000
Command and Conquer: Red Alert 2
Formed in 1985 Westwood Studios began life doing contract work for other developers. They mostly ported games to 16-bit systems. During this time they made enough profit from the contracts to start internal development. They finished their title, Mars Saga, which they developed for EA in 1988, but it was Battletech: The Crescent Hawk's Revenge that would lay the groundwork for the RTS (Real Time Strategy) games the company would be famous for.
Throughout the eighties, Westwood produced successful titles for companies like Disney, SSI (Strategic Simulations Inc) and Infocom. The company also developed a reputation for being late to ship products. The reputation for producing quality titles, however, overcame the negative stigma of always being late.
In 1993 Westwood Studios was bought by Virgin Interactive. While under the control of Virgin Interactive the studio turned around their reputation for being late and became known, instead, for being rock solid and dependable. They also maintained their reputation for producing high quality, fun titles, including the 1995 hit Command and Conquer.
With the release of Command and Conquer Westwood Studios created not only a great game, but established themselves as the best RTS (Real Time Strategy) game developer in the world. They also held somewhere around 6% of the PC game market.
Electronic Arts wanted that 6% and bought Westwood Studios for $122.5 million in 1998. While under EA Westwood Studio lost many of its longtime employees. EA imposed strict guidelines and timeframes on Westwood. As a result the quality the studio was known for took a backseat and many of the titles were unfinished and rushed when launched.
The quality of Command and Conquer titles were affected drastically after their masterpiece Command and Conquer: Red Alert 2. Games in the series that came after Red Alert 2 were considered disappointing by fans and critics alike. The release of Command and Conquer: Renegade, a failed attempt to turn the franchise in a more action-oriented direction, saw the departure of the last of the Westwood Studios original staff.
In March 2003, EA liquidated Westwood Studios. Their last video game was the failed MMORPG (Massively Multiplayer Online Role Playing Game) Earth & Beyond. Thus Westwood Studios was no more.
While EA still produces Command and Conquer titles they have not done well. Westwood Studios was the keeper of an entire genre. The RTS genre has continued on but the absence of the king is sorely felt.
2) Data East 1976-2003

Notable Titles:
Burger Time
Karnov
Joe and Mac
Lock-On
Data East was founded in 1976 as an electronic engineering company focused on arcade cabinets. In 1978 they started to develop their own arcade games, establishing a U.S. division in 1979. Major competitors had already established a foothold in the U.S. and they were fighting an uphill battle.
Data East proved to be one of the more successful game-makers. For over two decades they produced high quality arcade cabinets and games for home systems. They also held the rights to make and sell games made by other companies including Capcom and Neo-Geo.
They were also prolific pinball machine makers. At their height they were the second largest pinball manufacturers in the world, accounting for 25% of all pinball machines. They were know to produce machines that were tied to expensive licenses like Batman, Robocop and Star Wars which began to take a financial toll on the company. In 1994 they sold their pinball factory to Sega.
By the time the nineties came to a close, Data East had shut down the U.S. division of their operations. The measure proved to be too little too late, however, and the company had nearly run out of money. They filed for reorganization in 1999 and became a vendor of negative ion generators while licensing some of their games out in an attempt to generate enough profit to re-enter game development. Sadly they failed to overcome their financial woes and filed for bankruptcy in 2003.
Data East was responsible for some of the greatest games of the eighties. The logo itself was synonymous with quality and still holds a place in the hearts of many gamers who grew up with it.
1) Working Designs 1986-2005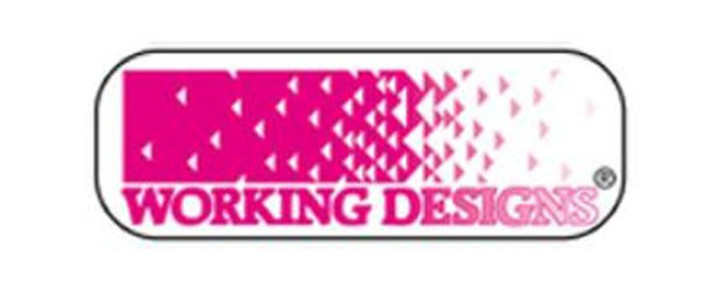 Notable Titles:
Lunar
Popful Mail
Dragon Force
Elemental Gearbolt
Founded in 1986, Working Designs was an American video game publisher specializing in the localization of Japanese titles including shooters and strategy games. It was Japanese Role Playing Games (JRPGs) that the company was best known for. They released titles for multiple platforms including the Sega CD, Sega Saturn and Sony Playstation.
Working Designs was well known for being one of only a few companies willing to import and localize some of the great, but culturally different, Japanese titles of the time. The JRPG was, in particular, well known for having very stark differences between American and Japanese culture. Many companies of the time were afraid that the long and complicated stories would not be understood by American gamers. This meant that Working Designs had a very specific niche that it could fill almost exclusively.
The strategy of bringing over obscure Japanese titles and preparing them for the west worked. The company enjoyed a long string of successful releases. The JRPG market was expanding in America and games like Lunar had production values that were uncommon in the west, including fully voiced characters and excellent animation sequences.
They were also known for special and limited editions long before it was an industry standard. The special editions featured foil stamped art on the boxes, full color manuals and a written letter explaining the translation process, signed with "We are nothing without you!" Some of the Playstation special editions included hardcover manuals and character standees.
The cost of producing such extravagant special editions was passed on to the consumer for the most part. Fans were happy to pay the difference, however, and sales were strong. Sony had a policy in place, however, that made recouping the costs of producing the special editions difficult. They insisted on packaging certain titles as combo deals. This meant that the extra profit from the special editions was instead used to cover the losses from having to package titles together, and at the price of a single title.
At the end of 2005 company president Victor Ireland posted on the forums of the Working Designs website that difficulty with the approval process for upcoming PS2 titles had resulted in financial difficulties that the company would not be able to recover from. On December 12, 2005 a message was posted that announced that all staff had been laid off and the company was, effectively, closed.
Working Designs was a very important company in the gaming landscape. They helped to pioneer the practice of importing and localizing obscure Japanese titles. They also helped to make game collecting a serious hobby. The special editions of many Working Designs releases are still highly sought-after to this day. As one of the few publishers who were willing to take a risk they made it possible for many of us to enjoy some of the very best the JRPG genre had to offer.
More companies like Neversoft, Chunsoft, Strategic Simulations and many others have also closed down after leaving an imprint on the hearts of gamers. While all of them are worthy of remembrance, these ten have been among the most influential.