10 Famous Video Game Voices
With distinct voices, these and other actors surprise audiences when they perfectly match video game characters.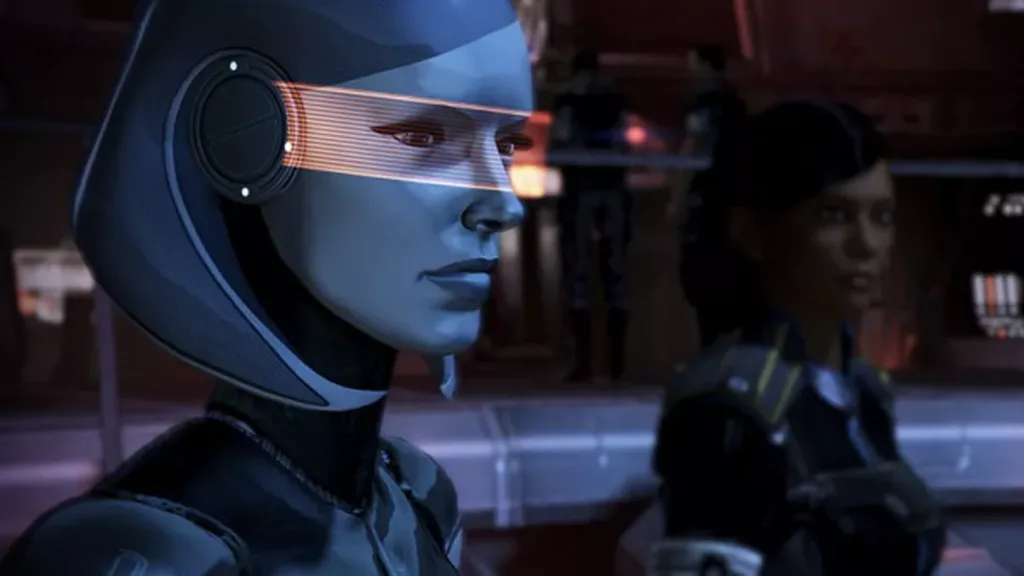 Elijah Wood
Elijah Wood starred in films like The Lord of the Rings trilogy, The Faculty, and Radio Flyer. In the Legend of Spyro games, Elijah voiced the main character Spyro the Dragon. In the video game version of Happy Feet, he voiced the character Mumble.
Snoop Dogg
Rapper Snoop Dogg possesses a wide range of entertainment abilities, including performing, acting, and songwriting. In 2013, he surprised many fans by launching a video game called Way of the Dogg for Xbox 360, PS3, iOS, and Android. The game is a rhythm-based fighting scenario in which Dogg serves as a guru who trains players to take on bad guys.
Samuel L. Jackson
Samuel L. Jackson is an acclaimed actor who has won a handful awards and received many nominations. On top of his achievements, Jackson voiced an important character in the 2004 video Grand Theft Auto: San Andreas. In the game, he portrays Officer Frank Tenpenny, the main antagonist and member of C.R.A.S.H. or the Community Resources Against Street Hoodlums.
Seth Green
Seth Green is an actor known for his appreciation of geek culture. With a lot of voice acting under his belt in shows like Family Guy and Robot Chicken, it is no surprise that Green also has a plethora of video games on his resume. Titles include Family Guy Video Game!,Mass Effect, Storybook Weaver, and Playtoons.
Kiefer Sutherland
Well known for his role as Jack Bauer on the hit television show 24, Kiefer Sutherland is an Emmy Award-winning performer. Despite achieving fame as an actor, Sutherland has also done voice-over work in commercials and video games. Game credit includes Call of Duty: World at War, Metal Gear Solid V: Ground Zeroes, and Metal Gear Solid V: The Phantom Pain.
50 Cent
50 Cent is a rapper, investor, and actor who shot to notoriety with the release of his 2003 album Get Rich or Die Tryin'. Like Snoop Dogg, 50 Cent decided to try his hand at the world of gaming releasing his own line of games for Playstation and Xbox. The games, titled 50 Cent: Bulletproof and 50 Cent: Blood on the Sand feature the rapper as the main protagonist.
Christopher Walken
Christopher Walken is a renowned actor perhaps best known for his role in the 1978 film The Deer Hunter. With an Oscar win and many other award victories under his belt, Walken still finds time to lend his voice to video games. Throughout his career, his video game voice work has included True Crime: New York City, True Crime: Streets of LA, Privateer 2: The Darkening, and Ripper.
Ellen Page
Young actress Ellen Page starred in films like Inception, Juno, and X-Men: The Last Stand. Page ventured into the realm of video games when she portrayed the main character in 2013's Beyond: Two Souls. The interactive action-adventure drama also includes famed actor Willem Dafoe and received generally positive reviews.
Gary Oldman
British actor Gary Oldman has a wide range of projects under his belt, including the Harry Potter series. Many fans may be surprised to find out that Oldman also has an assortment of video games in his impressive repertoire. Titles that boast his voice acting work include The Legend of Spyro, Medal of Honor: Allied Assault, and Call of Duty.
Patrick Stewart
Patrick Stewart is perhaps best known for his roles in Star Trek: The Next Generation and the X-Men series of films. Due to his impressive-sounding voice, he also has an array of voiceover projects in his past. Stewart's participation in video games includes installments from the Star Trek and X-Men franchises as well as Castlevania: Lords of Shadows and The Elder Scrolls IV: Oblivion.
Actors often have a wide range of talents that prove their skills as entertainers. With distinct voices, these and other actors surprise vortexessay audiences when they perfectly match video game characters.