Who Founded this Chicago 1905 African American Newspaper?
The Defender Newspaper had a black readership nationwide!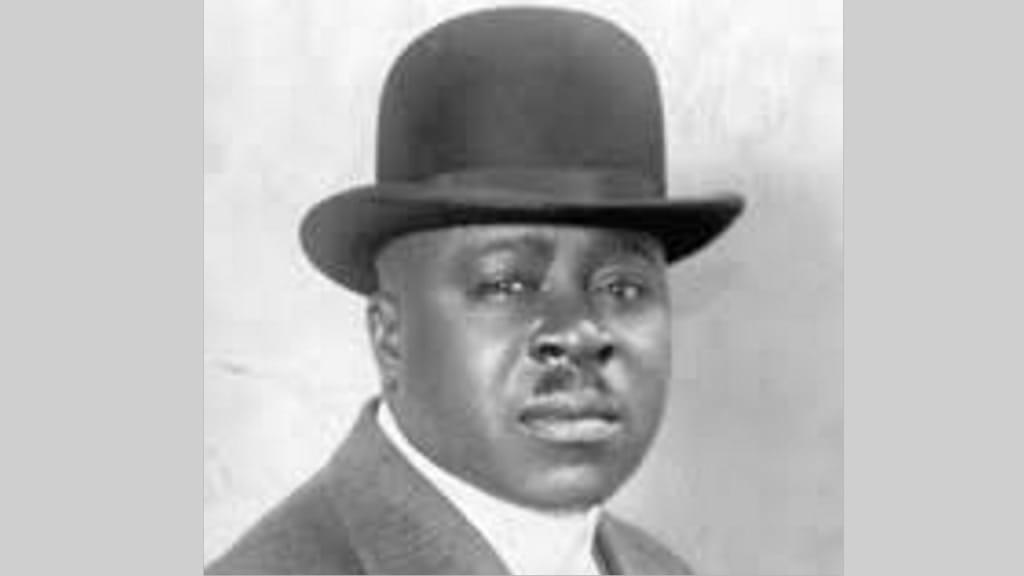 Photo Credit: PBS.org
Before I proceed to tell you about the man in the photo and the historical Chicago newspaper that he founded in 1905, I'd like to share just a little insight about who I am, and how I view this type of information.
We can love one another and still show racial pride
In case my profile didn't give me away, I'm a 63-year-old African American woman and I've always had pretty liberal views about most things in life.
I'm definitely a people person and can usually get along with anyone, regardless of their race, creed, color, gender, or sexual orientation.
If you're a fair-minded person and have a positive spirit, we'll get along fine, I don't care if you're black, white, red, yellow, or pink with purple polka dots.
With all that being said, I can honestly admit that I'm no different from the rest of humanity, when it comes to certain types of human behavior.
For instance, no matter how loving and accepting we are, when it comes to people of other races; most people still tend to display some form of racial and cultural pride.
Personally, I've come to accept the fact that we can love one another in this world, and still display a sense of racial pride. t's just simple human nature.
Kids should have a chance to learn their history
I'm a huge fan of inspirational and motivating stories about historic, as well as talented black men and women. I think this kind of knowledge is especially important to learn, especially for little black boys and girls growing up.
I can recall how many years ago, there came a time in my life when I was frustrated over my lack of knowledge about my own culture and history.
Not long after high school, I wrote a poem called: "Why Didn't Someone Tell Me" and in it, I asked the question of "why", as it relates to young black minds, often being the last to know about their own past.
The following stanza is the opening verse of that poem:
Why didn't someone tell me

I had a right to know

that my existence once was great

though others claim not so.
Years later, I won a $100 prize in an online poetry contest for that particular poem. Althoug I wrote it several decades ago, the feeling of being in the dark about so many historical black people and important events never went away.
That is why I love learning about historical events that had a significant impact on the black experience going forward.
Another notable black man from the history pages
In 1905, the black population in general, was ignored by the white press, and their readership was not even a consideration. Whites were not interested in catering to black readers, if they even acknowledged the existence of such a thing.
But Robert Sengstacke Abbott came along and changed things for black Americans, who cared about the news. They more than cared about it, because oftentimes, they were also a big part of it.
Abbott lived in Chicago Illinois, and it was there that he founded the Defender, one of the most important African American newspapers in the country (as described by the "Encyclopedia of African American Heritage").
When the Defender was launched that year in 1905, it was a four-page publication. Not only was Abbott the founder and publisher of the paper, but he even went so far as to go out and sell the paper himself.
He went from door-to-door, offering the Defender for four cents a copy.
The paper was full of content demanding social justice, as well as political and economic change.
This courageous type of news reporting to, and about blacks, helped the Defender grow in both size and influence.
Eventually, during World War I, due to the so called "militant" demands for social change, the Defender was banned in a number of southern towns.
In later years, Abbott went on to serve on the Chicago Commission for Race Relations. He was an outstanding black figure in history and became even more notable, as an activist for the rights of African Americans.
It was Abbott who fought to make sure blacks weren't left out of Franklin Roosevelt's New Deal programs.
Abbott lived from 1870 to 1940.
******************************************************
FOLLOW JUSTISS GOODE FOR MORE HISTORICAL PROFILES AND HUMAN BEHAVIOR STORIES TO HELP IMPROVE YOUR PSYCHE - Enjoy a little bit of Justiss every day :-)
Humanity
About the author
Old crazy lady who loves to laugh and make others smile, but most of all, a prolific writer who lives to write! Nothing like a little bit of Justiss every day :-)
Reader insights
Be the first to share your insights about this piece.
Add your insights