What do Funeral Directors Do?
It may seem simple but the actual role of a funeral director can be confusing.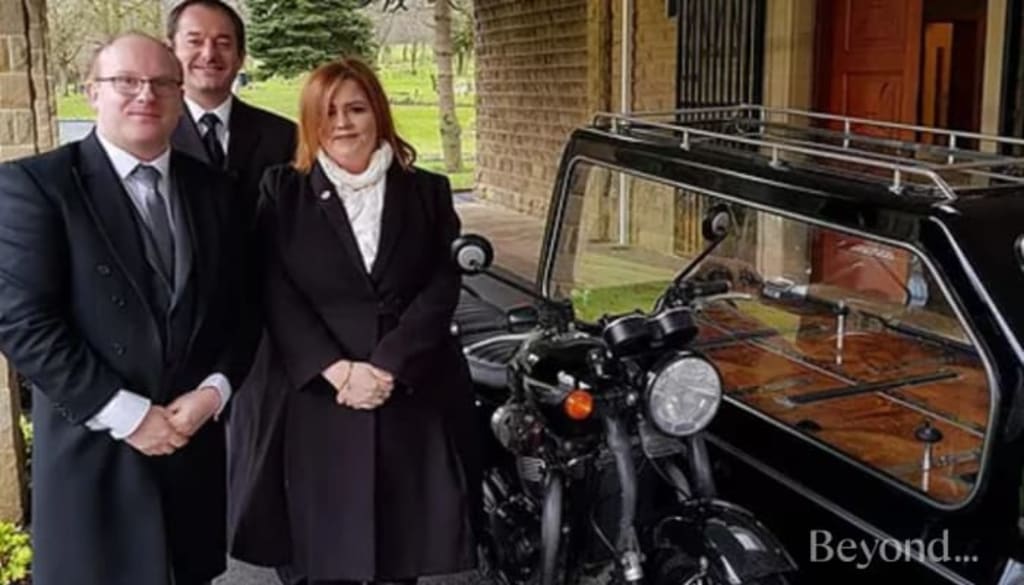 Source : https://www.whiterosefunerals.co.uk/
Unfortunately, at one point or another in our lives, we will most likely have to deal with the process of setting up or discussing a funeral with a funeral director. The role of funeral director is often seen as quite vague and can be misleading so this post hopes to clarify what a funeral director does, what their role is and how they can support you during your time of need.
The main role of a Funeral Director
Funeral directors' main role is in the planning of a funeral. This means having contact with the deceased's immediate contacts and loved ones and arranging every aspect of the funeral based on your requirements and wants. Most funeral directors aim to offer maximum flexibility but if you want something incredibly personal, you may consider going without a funeral director. This, of course, puts a lot of weight and pressure onto you and is not recommended but the option is possible and you won't be completely without advice or guidance (you can find out more here : https://www.citizensadvice.org.uk/family/death-and-wills/arranging-a-funeral).
In terms of what services a funeral director can offer, these include :
Taking the deceased into their care
Dressing the body in an outfit chosen by the family
Planning the ceremony, providing the coffin and other elements requested by the client (these can include flowers or these can be arranged elsewhere)
Supplying coffin bearers
Dealing with any legal documentation for the cremation or burial
Choosing the right funeral director for you
The shock of a bereavement or an impending one means you need time and space to process it all. However, at the back of your mind is the realisation that certain steps need to be taken to register the death and plan the funeral. However, although the registration of the death has to be done within 5 days, you do have some breathing space for a few days before you start planning the funeral. It is important to choose a funeral director that you feel comfortable with because it will be one of the most important days of your life. To this end, here are some questions you may want to ask in your first meeting to gauge whether the director has your best interests at heart and is going to be helpful during the process.
1. What's the simplest service you offer?
The funeral director should make all their services clear to you during that first meeting but it is always worth asking the question as some don't. To make sure they are being straight with you, ask the question. It's also worth checking their service list online on their website to make sure you are being told the full list of packages. The more you know about the director, the more peace of mind you'll have and you'll also have a better idea of what you actually want.
2. What other services do you offer?
If your funeral director offers a direct cremation service, they should mention this upfront. However, this is a cheaper option so some tend to ignore it. Asking for the full list of services offers you a chance to check if they are being straight with you once again.
3. Can you break down the total cost?
As we discussed in a previous article, prices are steadily rising for funerals across the board so having a total breakdown of the cost gives you the opportunity to see exactly what you are paying for and what elements you could potentially handle yourself i.e. flowers.
So there is a brief breakdown of the role of a funeral director as well as how to go about choosing the right one for you. The ultimate role of a funeral director is to make the most difficult time of your life just a tiny bit easier and to add comfort and ease to a tremendously painful occasion. If you are having second thoughts about your funeral director, it is best to look elsewhere as you don't want to have more pain to deal with.
Reader insights
Be the first to share your insights about this piece.
Add your insights