Truss: Prospective Candidates For Her Cabinet.
Liz Truss Is Prime Minister.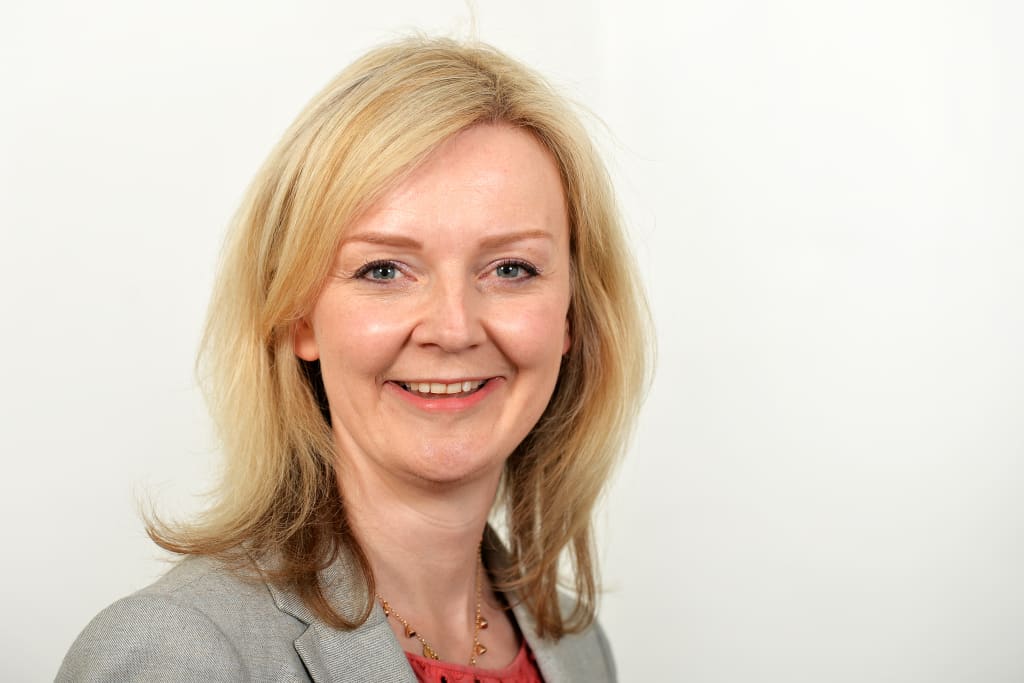 New Prime Minister: Liz Truss.
After weeks and weeks of battling between Rishi Sunak and Liz Truss one has emerged victorious. Some would say it was a foregone conclusion that Liz Truss had it in the bag.
So it came to be Liz Truss is now Prime Minister after being sworn in by Queen Elizabeth. Usually, new prime ministers visit the Queen at Buckingham Palace. However, the Queen is situated at Balmoral in Scotland due to alleged mobility problems. Therefore Truss flew up to Balmoral to be accepted by the Queen as the third Conservative female MP. Likewise, Boris Johnson flew up to the Queen to officially step down as Prime Minister. Both did not fly together up to Scotland or back down to England.
Now that Truss is the new resident of N0 10 speculation is rampant about who will be in her cabinet. One name coming forward is Kwasi Kwarteng who previously held the job of Business Secretary. Kwarteng is a Truss supporter and so he will be rewarded for his support. Nadim Zahawi who was the Chancellor under Johnson will be replaced it is thought by Mr. Kwarteng.
Nadim Zahawi also a Truss loyalist is expected to be given a post in her cabinet. James Cleverly is expected to be Foreign Secretary while Ben Wallace will remain as Defence Secretary. Lord Frost the former Brexit Secretary is expected to take up a post around the cabinet table. Simon Clarke may be accompanying Mr. Kwarteng to the Treasury as Chief Secretary.
Penny Mordaunt a former opponent to Liz Truss is expected to also be offered a job. Tom Tugendhat another opponent in the leadership is also expected to be given a post.
Suella Braverman is likely to be the next Home Secretary. Priti Patel has resigned forthwith as Home Secretary and she will return to the back benches. Therese Coffey former DWP Minister is expected to be given the Health brief.
Sajid Javid will replace Brandon Lewis as Northern Ireland Secretary perhaps. However, Mr. Lewis could be promoted under Ms. Truss to another role. Kemi Badenoch who fought Truss for the job of Prime minister might also be offered a job. Ranil Jayawardena a relatively unknown minister will also it is speculated be present in the cabinet.
Old and controversial faces may also make a comeback. Both these individuals would be classed as very much on the right politically. Both were and remain ardent Brexiteers. Both men have track records of being hate figures and for some for good reason. Both of these men served in past Tory administrations with one of them being the leader at one point. The other stood in a leadership contest but did not accomplish being the leader. These men are Iain Duncan Smith and John Redwood.
What about Rishi Sunak now he is defeated? Mr. Sunak will not accept a job in Truss' cabinet and will return to the back benches. Sunak may become a thorn in Truss' side in her 2-year reign as Prime Minister. She has two years to get to grips with the UK's problems. After that, there will be a general election that may see the Tories out of power.
Ex-Prime Minister Boris Johnson and Rishi Sunak may stand as leaders again. Obviously, if Truss loses the general election she cannot possibly stay on as leader. Then Sunak and Johnson might make their move and watch this space.
Truss will be announcing her cabinet on Wednesday. Her intray when she gets to work will be full of things to do. The war in Ukraine, the rising cost of living, etc. Being Prime Minister is a thankless task as you will alienate some while others will love you.
About the Creator
I am a freelance writer currently writing for Blasting News and HubPages. I mainly write about politics. But have and will cover all subjects when the need arises.
Reader insights
Be the first to share your insights about this piece.
Add your insights