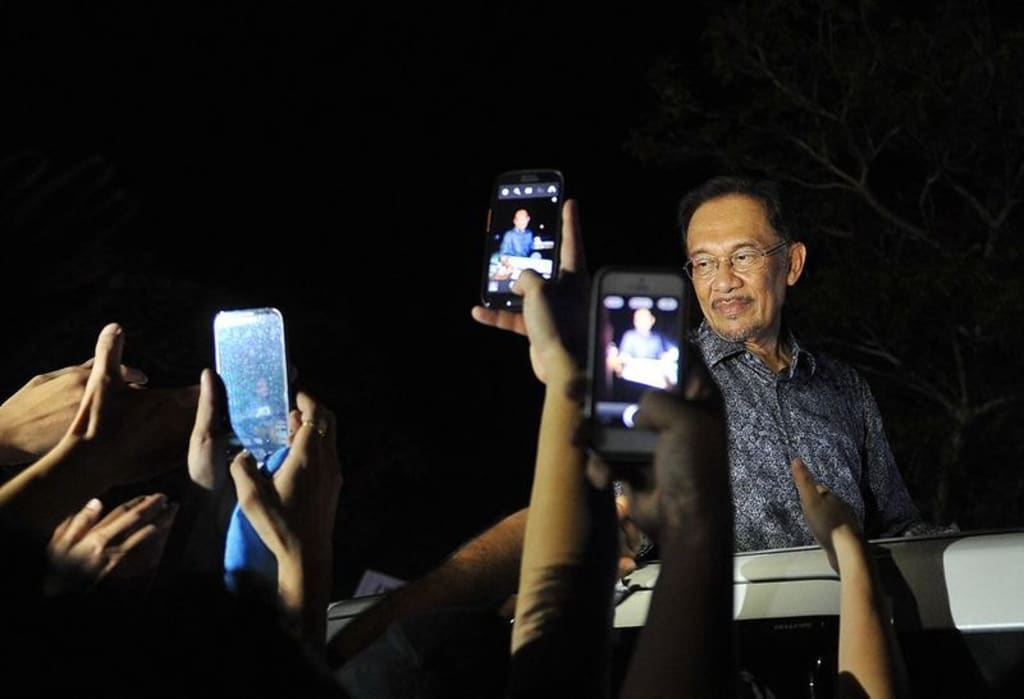 Malaysia's current Prime Minister, Anwar Ibrahim. Image: Wikimedia Commons
On 24 November 2022, Anwar Ibrahim was installed as Malaysia's 10th Prime Minister. Following a General Election where no political party was able to secure a simple majority, Anwar's appointment came following days of tense negotiations and great uncertainty.
This momentous election was preceded by years of political instability that was brought about by the ambitions of many of the country's top leaders. Those who witnessed these events unfold have often remarked that the many twists and turns during the crisis resembled something out of a drama.
In the past few years, Malaysia has seen its leaders resigning before the end of their terms, being forced out of office and even sentenced to prison for all manner of crimes. Now with the crisis at an apparent end, let us recap the events that brought Malaysia to this point.
The Key Players
Before we get into the main part of this article, here is a list of the key figures who played major roles during the crisis.
Anwar Ibrahim: Malaysia's 10th Prime Minister, President of the Parti Keadilan Rakyat (PKR) political party and Chairman of the Pakatan Harapan coalition.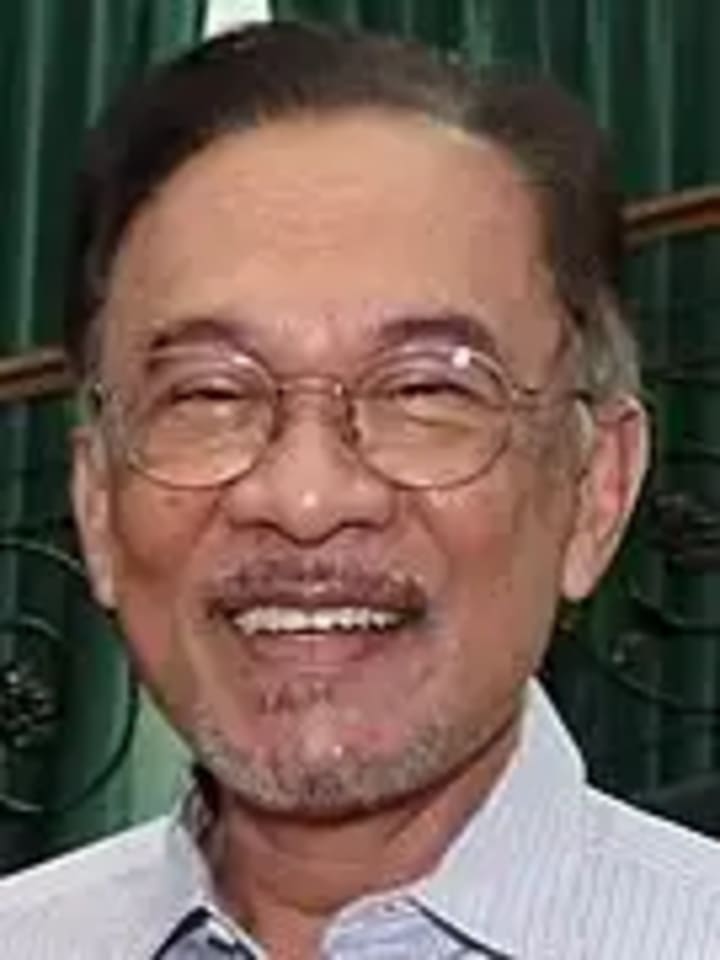 Muhyiddin Yassin: Malaysia's eighth Prime Minister, President of the Bersatu political party and Chairman of the Perikatan Nasional coalition.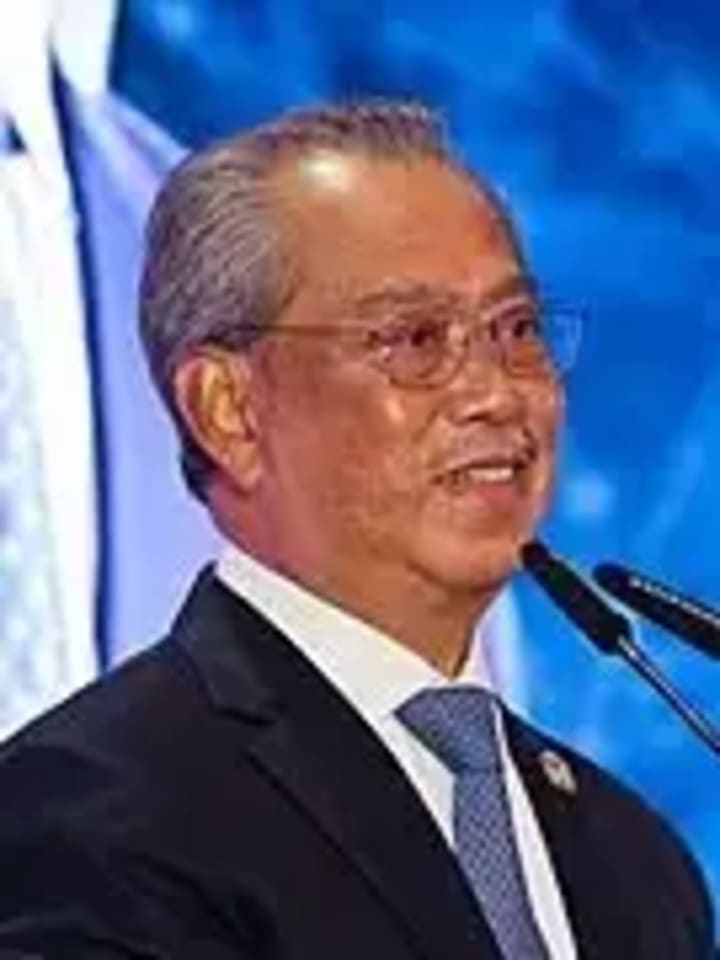 Ismail Sabri Yaakob: Malaysia's ninth Prime Minister and the only Malaysian PM to not be the leader of his party or coalition.
Ahmad Zahid Hamidi: The President of the UMNO political party and Chairman of the Barisan Nasional coalition of which Ismail Sabri is a member of. Update: As of 2 December 2022, Zahid is also one of Malaysia's current Deputy Prime Ministers.
Mahathir Mohamad: Malaysia's fourth and seventh Prime Minister.
Azmin Ali: The former Vice-President of the PKR political party.
Najib Razak: Malaysia's sixth Prime Minister
Sultan Abdullah of Pahang: Malaysia's 16th King who reigned during the majority of the crisis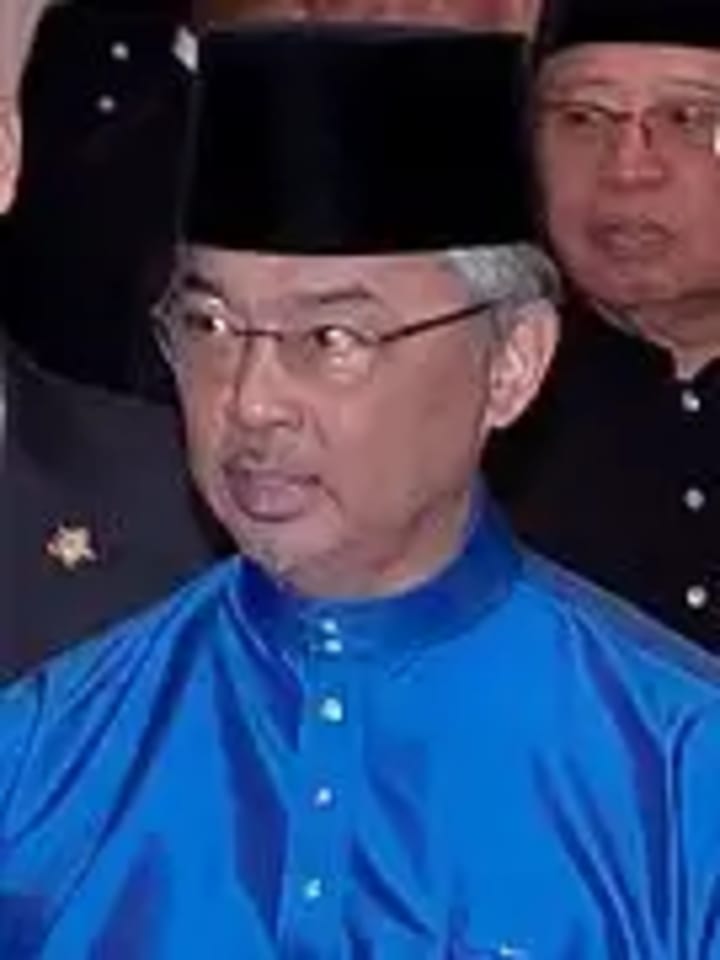 It should be noted that as Malay people do not use common family names as surnames, all of these people will be referred to by their first names throughout this article.
The Beginning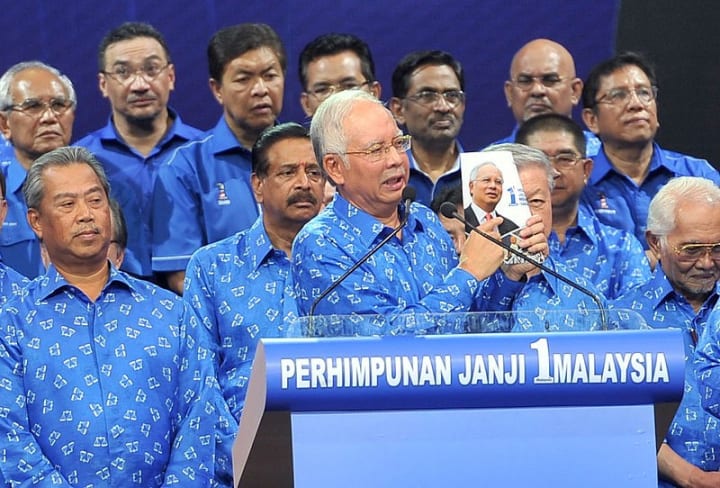 While many Malaysians point to 2020 as being the start of the crisis, it actually dates back a few years earlier. In 2015, Malaysia's then Prime Minister, Najib Razak, was implicated in a major financial scandal following leaked documents which pointed towards his involvement in channeling funds from a government-linked company to his personal bank accounts. This soon became known as the 1MDB Scandal.
As news of the scandal began to circulate, Najib had attempted numerous times to silence his critics. Eventually, detractors began to come from within his own cabinet and Najib resorted to a dramatic cabinet reshuffle in order to mitigate these growing criticisms. The most significant of these changes was replacing his Deputy, Muhyiddin Yassin with Ahmad Zahid Hamidi.
Eventually, Najib's antics began to draw the ire of his predecessor, Mahathir Mohamad. Mahathir, who was Malaysia's longest serving Prime Minister, had retired from active politics in 2003 but remained a prominent public figure. A former supporter of Najib, Mahathir began to call for his successor's resignation. In the face of Najib's continual refusal to resign, Mahathir would quit the UMNO political party.
Muhyiddin, who had remained UMNO's Vice-President following his removal as Deputy Prime Minister, would be sacked from the party in June 2016. In August that same year, Muhyiddin would form the Malay United Indegeinous Party more commonly known as Bersatu. Muhyiddin served as the party's President while Mahathir was appointed as its Chairman.
Bersatu would then join the Pakatan Harapan (PH) coalition. At the time, PH was Malaysia's biggest Opposition bloc and many of its members had often butted heads with Mahathir during his 23 years as Prime Minister. So, it was considered a big surprise when the coalition announced Mahathir as their candidate for PM in the 2018 Malaysian General Election.
An Unlikely Alliance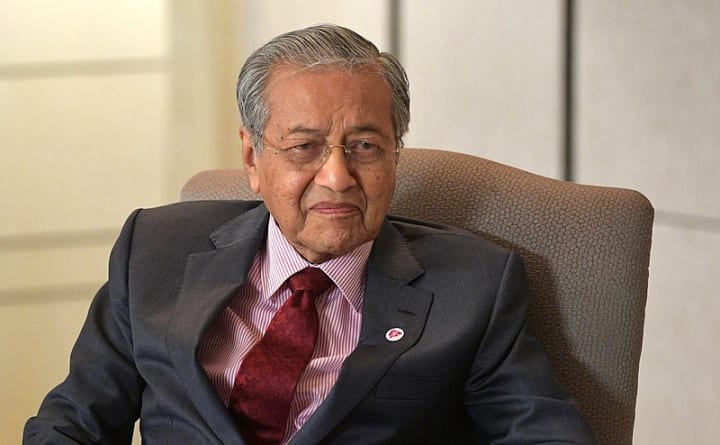 Mahathir would find himself leading a coalition filled with many former political adversaries whom he had engaged in a number of bitter rivalries with. One of the coalition's biggest parties was Parti Keadilan Rakyat (PKR). PKR was led by Wan Azizah Wan Ismail, the wife of Anwar Ibrahim.
Anwar Ibrahim had once served as Mahathir's Deputy Prime Minister from 1993–1998. An extremely popular figure who was widely praised for steering Malaysia out of the 1997 Asian Financial Crisis, a rift began to form between Mahathir and Anwar. In the midst of a growing power struggle, Anwar was sacked from UMNO and soon convicted on Sodomy charges in 1999.
In 2004, Anwar was released from prison after his conviction was overturned and returned to politics as the leader of Malaysia's Opposition. However, he was once again sent to prison on another round of Sodomy charges in 2015. In his absence, his wife would become leader of his party while other politicians began taking over as the leader of the Opposition. However, Anwar was recognised as the de facto head of the coalition.
After joining the PH coalition, Mahathir would make amends with his former Deputy, shaking Anwar's hand in court during a hearing in 2016. In the lead up to Malaysia's 14th General Election, it was also announced that Mahathir would pick Anwar's wife as his Deputy Prime Minister. To further solidify the reconciliation between the two bitter enemies, Mahathir promised that upon being elected, he would secure a Royal Pardon to free Anwar from prison and then step down after two years to allow him to become Prime Minister.
The prospect of a formidable political dream team overturning a Government that had been laced by scandals appealed to voters and in May 2018, Pakatan Harapan would win the election. This marked the first defeat of the Barisan Nasional coalition following 61 years in power and made Mahathir the first two-time Malaysian PM. At 92, Mahathir also became the oldest elected leader in history.
The Sheraton Move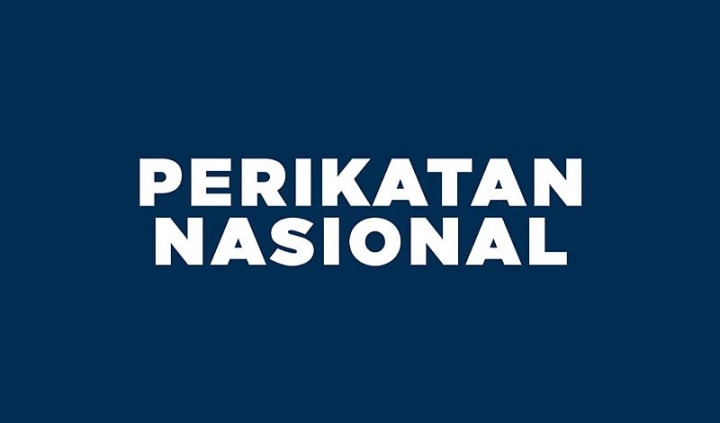 Mahathir's return to office seemed to mark the beginning of a cleaner, corruption-free Malaysia. Under his watch, Najib Razak would begin to face legal action for his involvement in the 1MDB scandal while numerous other UMNO politicians would also face the courts for numerous corruption charges of their own. One such person was Zahid Hamidi.
Mahathir also kept to his promise of securing a Royal Pardon for Anwar, who was released from prison and allowed to return to active politics. After winning a Parliamentary seat, it seemed to be a matter of time for the transition of power from Mahathir to Anwar to begin. However, this would not happen.
While having not actively reneged on his promise to make way for Anwar after "two years." Mahathir had never agreed on a particular date for this transition to take place and he appeared increasingly unwilling to pass the torch to his former rival and protégé. This would come to a head in 2020.
Following a tense meeting, Anwar would agree to allow Mahathir to pick the date for the transition to take place. Mahathir however, began meeting with other political parties as well as factions from within Anwar's own party who did not want him to take power. Mahathir's plan was to create a Unity Government that included parties from outside the PH coalition in order to free him of his promise to Anwar.
What Mahathir did not know however, was that there were plans to not only block Anwar from becoming Prime Minister but to usurp power from him as well. Azmin Ali, the Deputy President of Anwar's PKR party was spotted at a meeting with various other political leaders at the Sheraton Hotel. The topic of discussion was a plan to form a new Coalition.
Mahathir would resign as Prime Minister while Muhyiddin would pull Bersatu out of the Government. Malaysia's King, Sultan Abdullah attempted to talk Mahathir out of resigning but eventually accepted on the condition that he remain as a caretaker PM until the political impasse was resolved.
Sultan Abdullah would choose to interview each of Malaysia's 221 Members of Parliament one-on-one in order to gauge who they supported as the country's Prime Minister.
Mahathir himself would soon be outmaneuvered by his ally, Muhyiddin. Following the successful attempt to block Anwar's appointment as PM, Muhyiddin would form an alliance with Azmin's faction, The Malaysian Islamic Party (PAS) and the scandal-ridden UMNO. Muhyiddin then asserted that he now commanded the majority to become Malaysia's Prime Minister.
In a last ditch effort to stop Muhyiddin, Mahathir and Anwar would align with each other once again in order to counter Muhyiddin's claims. However, the shaky alliance would prove too late as Malaysia's King had already accepted the declarations from the various politicians who voiced their support for Muhyiddin.
Muhyiddin would then be appointed as Malaysia's 8th Prime Minister while Mahathir would be expelled from his own party. Anwar and the rest of PH would also be relegated back to the Opposition as a new Government had taken over through clever political manoeuvring.
The Muhyiddin Era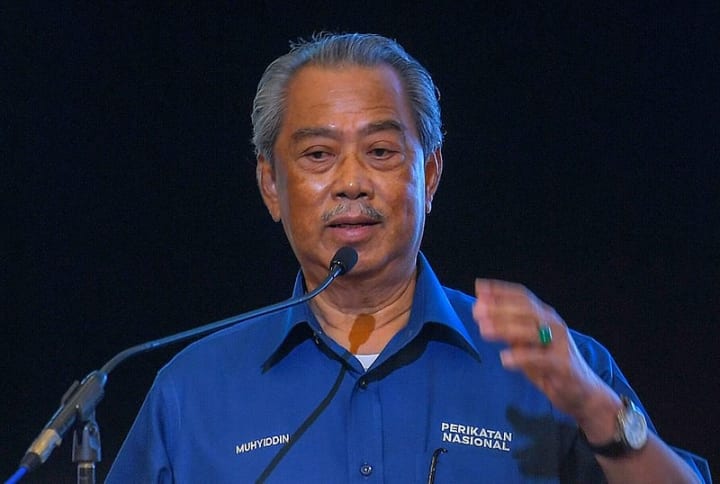 Muhyiddin's tenure as PM certainly came with a very rocky start. Labeled as a traitor and the leader of a "backdoor Government," his legitimacy stood in question. The public's main grouse against him was his decision to form a Government with UMNO, the party which had been voted out of the last Election and was filled with a number of politicians who were facing charges for corruption.
Muhyiddin asserted that he would lead a Government that was not only stable but clean. He promised to not interfere in the trials of any politician who was facing legal action and also pledged to not appoint any person to Cabinet if they were facing legal issues. True to his word, he did not interfere when Najib Razak was convicted a few months into his tenure. He would also dub his coalition, Perikatan Nasional (PN).
Aside from their controversial rise to power, the PN Government was also faced with handling the COVID-19 Pandemic in Malaysia. Imposing a strict Movement Control Order to minimize infections, Muhyiddin and his Government were widely praised for their handling of the pandemic. Cases had dropped significantly and the country's economic sectors were allowed to slowly open in stages. However, more politicking would hamper this success.
A Snap Election was called in the state of Sabah in September 2020. With calls for either a postponement or the implementation of postal voting ignored, the election went on in the midst of the pandemic. Cases would rise significantly after this point and a strict Movement Control Order was imposed once more. Public opinion began to turn against Muhyiddin who was seen as having forsaken the lives and safety of Malaysia's citizens in an attempt to consolidate power.
As cases increased and public unrest began to mount, Muhyiddin called upon Malaysia's King to proclaim a State of Emergency. While this was initially refused, The King agreed after being asked a second time. The Emergency was called as a means of dealing with the surge of Covid cases in Malaysia.
However, many noted that unlike most States of Emergency, life was going on as per usual aside from a temporary restriction on all political activity. This led many to question whether the Emergency was meant to serve as a deterrent against Covid or a last ditch attempt to cling to power.
In the months to follow, many politicians would demand for Muhyiddin's resignation. These calls also came from within the UMNO faction of Muhyiddin's Government. Initially refusing to heed these calls, Muhyiddin soon relented and resigned in August 2022, having served just 17 months in office.
As Malaysia was still in the midst of the pandemic, it was deemed that holding a General Election would be too dangerous. So, Malaysia's King was once again tasked with interviewing each and every Member of Parliament to confirm their choice for the next Prime Minister.
This time, it was a race between Anwar Ibrahim and Ismail Sabri Yaakob, a high ranking UMNO member who had been appointed as Muhyiddin's Deputy Prime Minister just a month prior to his resignation. In the end, Sabri would win the Prime Minister's office with 114 votes over Anwar's 106.
The Ismail Sabri Era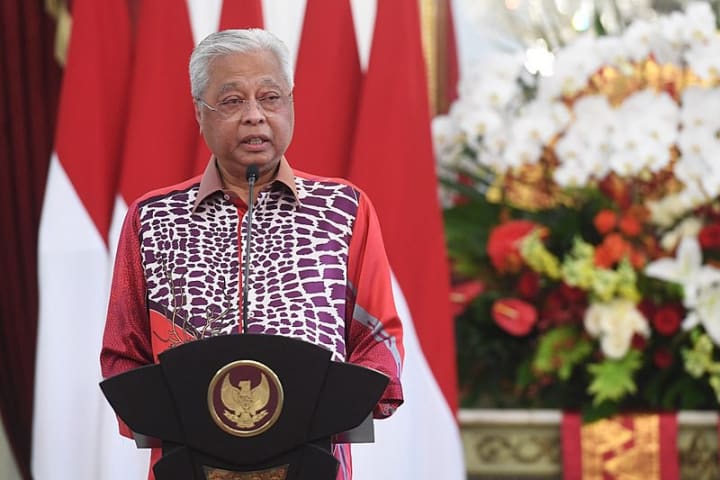 Ismail Sabri's appointment as Malaysia's 9th Prime Minister marked the return of the controversial UMNO party to the forefront of Malaysian politics. Unlike other Malaysian Prime Ministers, Sabri was not the President of his party nor the head of the current Governing coalition.
From the offset, the public began to worry that this unique position would leave the new Prime Minister beholden to his superiors in the party, some of whom were either facing criminal charges or appealing their convictions. However, Sabri did not entertain the notion of interfering with his allies' legal matters and once again assembled a Cabinet which did not consist of any individual who was facing legal action. During Sabri's tenure, Malaysia's 6th Prime Minister, Najib Razak would lose his final appeal in court and has begun serving a 12-year prison sentence.
At the same time, Sabri became the first Prime Minister in Malaysia's history to be able to sign a Memorandum of Understanding with the Opposition. Sabri also promised to hold a proper General Election when it was safe to do so.
Perhaps the most notable event during Sabri's tenure was the passing of an anti-hopping law. This law made it compulsory for an MP to vacate their seat if they chose to jump from one party to another.
While Sabri was able to create some stability between both sides of the political divide and help usher Malaysia past the brunt of the pandemic, he soon fell victim to in-fighting within his own party. Throughout his tenure, Sabri found himself under pressure from UMNO's President Zahid Hamidi to call for an election as soon as possible.
Following the Barisan Nasional coalition's strong performance in various State Elections, Zahid had begun mounting pressure on Sabri to call for Malaysia's 15th General Election. Analysts believed that Zahid had hoped for UMNO to sweep up a dominant majority at the polls and then leverage his position as party President and as chairman of the Coalition to seize the Prime Minister-ship for himself in an attempt to free himself of his current charges in court.
For many months, the public witnessed the interesting dynamic between a Prime Minister who did not lead his own party and the party's President's attempts to make him toe the line. Although the current Parliament had until July 2023 to call for an Election, Sabri called for the dissolution on 10 October 2022. Malaysia's 15th General Election would then be held the following month.
The 15th General Election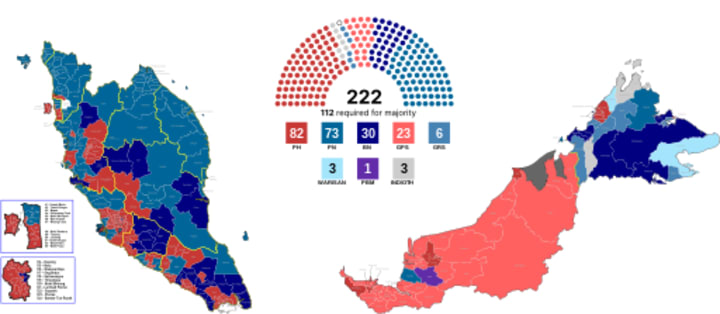 Coming into Malaysia's 15th General Election, many expected to see a four cornered fight between Zahid Hamidi's Barisan Nasional, which chose Sabri as its candidate, Anwar Ibrahim's Pakatan Harapan, Muhyiddin Yassin's Perikatan Nasional, and Mahathir Mohamad's Gerakan Tanah Air.
As Malaysia follows the First-Past-The-Post (winner-take-all) system for Elections, the first coalition to win 112 of the 221 seats that were being contested, will be deemed to have a Simple Majority sufficient enough to form the Government.
The result of the election would soon prove to be very shocking. Barisan Nasional, the clear favorite to win the election, had its worst performance in history, securing only 30 Parliamentary seats.
Mahathir's GTA party failed to win or defend any seats with the 97 year old incumbent losing an election for the first time in his career. Although Perikatan Nasional performed well with 73 seats, analysts were surprised that the bulk of these seats were won by the Islamist PAS party as opposed to Muhyiddin's Bersatu.
Anwar Ibrahim and Pakatan Harapan performed the best among all the individual coalitions with 82 Parliamentary seats. The remainder of the seats were split among independent candidates and East Malaysian parties. At the end of the day however, no single coalition was able to cross the threshold of 112 seats and thus the 15th General Election ended in a Hung Parliament, the first in Malaysia's history.
The Hung Parliament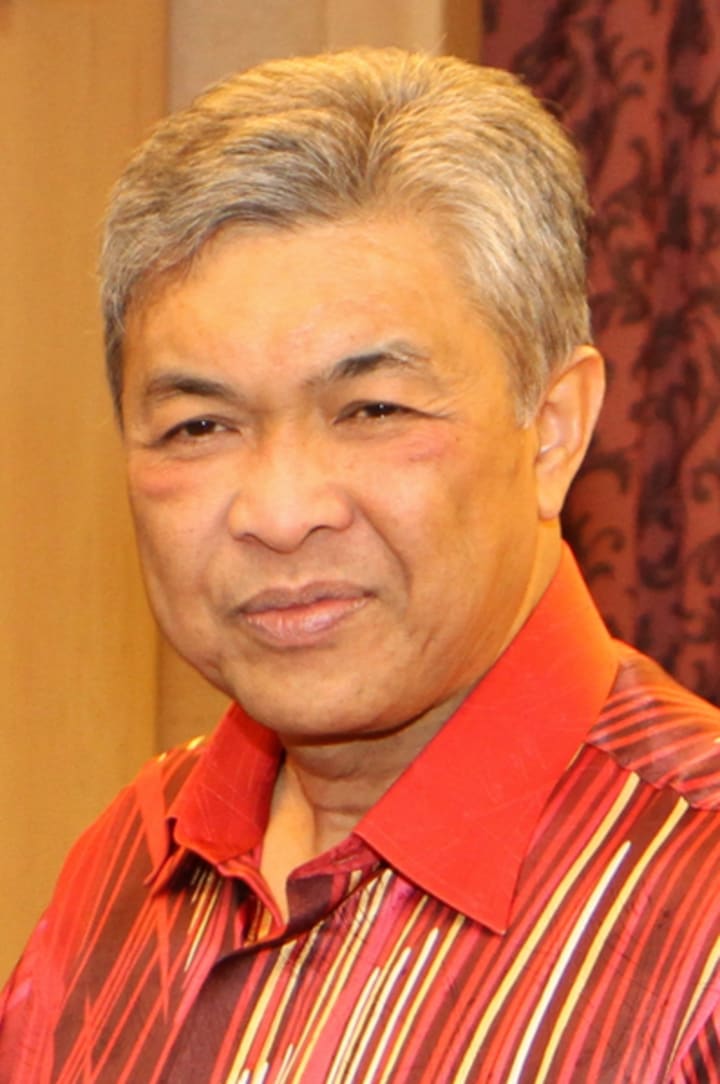 With no coalition able to secure a majority, the race was on between Anwar's PH and Muhyiddin's PN to gain enough support in order to cross 112 seats with the aid of parties previously not aligned to them. By the end of Election Night, both men had declared victory with conflicting statements over who truly had the majority.
Strangely, despite their poor performance in the election, Barisan Nasional had the power to determine the winner. Whomever they joined would have the numbers to form the Government (as other smaller parties had agreed to help make up the numbers on either side). However, their decision making process almost threatened to tear the coalition apart.
BN had campaigned on a promise to not work with Anwar Ibrahim's PH. PN on the other hand had wanted to campaign on a clean, scandal-free image and could not work with UMNO. At the same time, they refused to work with PH as well. It seemed that the impasse had gotten worse.
Although fierce political rivals who vowed never to work with one another, Anwar and Zahid were also personal friends. Zahid then decided to forsake his coalition's promise and throw BN's support behind Anwar, a decision that was strongly disagreed by others in the coalition. However, due to the anti-hopping law, dissenting members could not quit the coalition without vacating their seats and so, negotiations had to continue on both sides.
Malaysia's King had initially given a deadline for the parties to agree on a leader and Government. When they failed to do so, the deadline was extended and once again, no conclusive agreement could be reached.
Following this, Sultan Abdullah called both Anwar and Muhyiddin to the palace and proposed that their two coalitions agree to form a Unity Government led by Anwar. Muhyiddin refused the suggestion and insisted he had the majority at a press conference.
Over the next few hours, many of the parties that Muhyiddin claimed were in support of him either retracted their support or denied ever agreeing to support him in the first place. The King would then summon the 30 MPs from BN to confirm who they would support.
In a compromise between the two opposing factions within the coalition, Barisan Nasional would not explicitly throw their support behind Anwar but would support "a Unity Government not led by PN." This essentially allowed Anwar Ibrahim to claim the majority and be appointed as Malaysia's 10th Prime Minister, a decision many Malaysians feel is decades overdue.
The End of the Crisis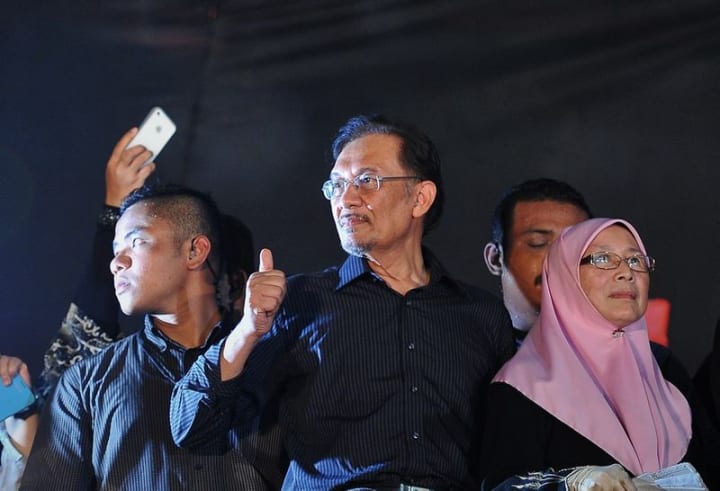 Having tried for years and having faced all manner of obstacles to become Malaysia's Prime Minister, the ball is now in Anwar Ibrahim's court to end the political unrest once and for all. Image: Wikimedia Commons
Now tasked with assembling a Government made up of both close allies and rivals, Anwar Ibrahim has promised a stable and clean Government that is representative of Malaysia's multi-racial population. He has also turned down his salary and seeks to further legitimize his appointment through an upcoming vote of confidence in Parliament.
Where are the Key Players now?
Anwar Ibrahim has now been appointed as Malaysia's 10th Prime Minister and is now in charge of a Unity Government consisting of the Pakatan Harapan and Barisan Nasional coalitions along with the GPS Party of Sarawak.
Muhyiddin Yassin continues to insist that he has the majority support of MPs and has challenged Anwar to prove his legitimacy in a vote of confidence. Anwar has accepted this challenge.
Ismail Sabri has become Malaysia's shortest serving Prime Minister and remains a part of UMNO.
Zahid Hamidi remains the President of UMNO and Chairman of Barisan Nasional. He is currently awaiting trial for a number of corruption charges. Update: Zahid has since been appointed as Malaysia's Deputy Prime Minister by Anwar on 2 December 2022
Mahathir Mohamad suffered a crushing defeat during the election. At 97, the former leader remains in good health and has hinted at another retirement from politics.
Azmin Ali is currently a member of Bersatu but lost his Parliamentary seat during the election.
Najib Razak is currently serving a 12 year prison sentence for his crimes and is currently on trial for a number of other charges. While he is the first Prime Minister to be sentenced to prison, he remains a popular figure among many Malaysians.
Sultan Abdullah remains Malaysia's King and is expected to remain on the throne until the expiration of his term in 2024, Following this, he will be succeeded by another Sultan as part of Malaysia's rotational monarchy system.
Reader insights
Be the first to share your insights about this piece.
Add your insights