'The Rachael Ray Show' Ending After 17 Seasons
Rachael Ray is moving on to something else when her show ends after this current season.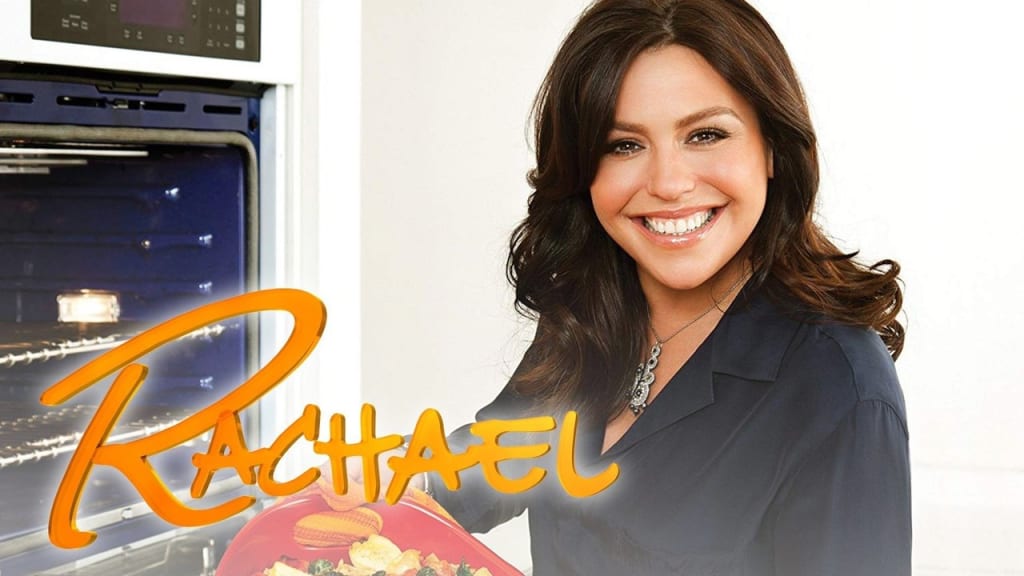 Rachael Ray Food Star, Photo via TV Insider
Rachael Ray's cooking show debuted on September 18, 2006. It became an immediate success. During its very first season, The Rachael Ray Show averaged about 2.6 million views daily. It was one of the highest-viewed daytime shows at that time.
When this current season is over, Rachael is saying goodbye to The Rachael Ray Show after 17 seasons on the air. She has prepared thousands of meals in front of her studio and television audiences. Around her kitchen table, she has interviewed celebrity guests and has invited some of them to help her prepare simple meals.
The format of the show includes interviews, make-over segments, and musical performances, but cooking is at the center of each episode as Rachael demonstrates her culinary skills.
Rachael says, "It's time for me to move on." She says she will focus on her own production company.
"My passions have evolved from the talk show format production and syndication model to a platform unencumbered by the traditional rules of distribution. I am truly excited to be able to introduce and develop new and upcoming epicurean talent on all platforms. That is why I am looking forward to putting all my energies into my recently announced production arm, Free Food Studios.
Along with her announcement on Friday, March 3, 2023, Rachael's statement to PEOPLE included a note of gratitude to those who have been with her over the years.
She said in her statement:
"Thank you to all of our Rachael daytime show partners, crew, and affiliates, and the wonderful years we all worked together. In my more than 20 plus years in television, I have had 17 wonderful seasons working in daytime television with Rachael. However, I've made the decision that it's time for me to move on to the next exciting chapter in my broadcast career."
When Rachael Ray, 54, debuted her show on the air on September 18, 2006, it was a game-changer in daytime television. She made cooking accessible to people, taught viewers simple solutions on how to improve their lives, and interviewed celebrity guests.
Rachael Ray's Catchphrases and Behaviors
Viewers have learned a lot from the cooking star. Other than learning how to prepare meals, fans remember many of Rachael's catchphrases and behavior.
Rachael refers to extra virgin olive oil as EVOO. She said it so many times over the years that the acronym is in the dictionary, thanks to Rachael Ray.
"Delish" is Rachael's shortened word for "delicious." Her fans have begun to use the word.
Rachael makes up words as she cooks. For instance, she says "choup" when she is preparing a chowder with soup.
If it is thicker than a soup and thinner than a stew, Rachael calls it "stoup."
Rachael uses the word "sammie" when she refers to any "sandwich."
When Rachael uses a spoon and a spatula, she calls the combination "spoonula." Her gadget is sold on Amazon.com.
Instead of saying "yummy." Rachael loves the word "yum-o" so much that she gave that name to her non-profit organization that helps kids and families make better food choices.
On many occasions, viewers watched Rachael follow the superstition of throwing salt over her left shoulder when she spilled some of it. The superstition is meant to change bad luck.
Ray ends every episode of her show by saying, "We'll see you when we see you."
Rachael Ray's Best-Selling Books
Ray has no formal training, but that has not kept her from becoming a household name when it comes to cooking. She spent years working in the food industry before becoming a television star.
Rachael Ray is a New York Times bestselling author of more than twenty cookbooks. Nine of them focus on her 30 Minute Meals.
About the Creator
Margaret Minnicks shares articles with readers all over the world. Topics include celebrities, royal family, movies, television, foods, drinks, health issues, and other interesting things. Thanks in advance for TIPS that are sent my way.
Reader insights
Be the first to share your insights about this piece.
Add your insights