Shamima Begum: Appeal Lost.
Islamic Terror Remains High.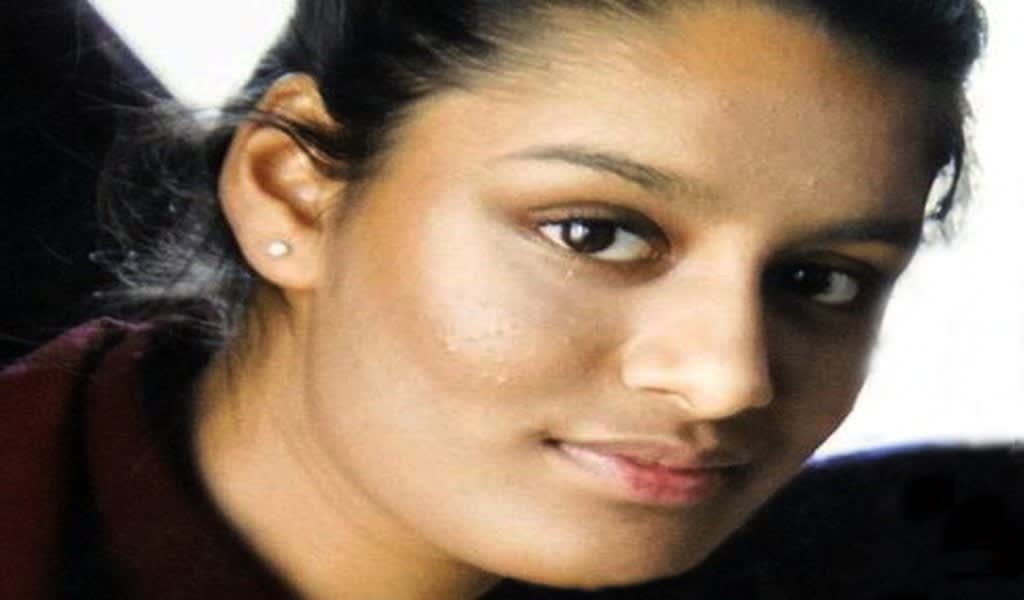 Shamima Begum.
Shamima Begum's legal representatives lost an appeal hearing so she could not return home to the UK. Ms. Begum dresses as any Western young person does in front of the cameras. As opposed to her head covered when she nursed her baby by a Dutch Jihadi fighter. Whether her wearing western clothes is a real turnaround in her beliefs cannot be said. However, many rightly remain suspicious of the young woman.
Banned by the then-Home Secretary Sajid Javid she has remained banned. Living in a Syrian camp for female IS members. The government confirmed its happiness at Ms. Begum losing her appeal. The priority of the government is to keep the nation safe it said.
Just because we have not heard of any Islamic attacks on the news recently does not mean groups like Al-Qaeda or IS are gone. With the death of Al-Qaeda leader Ayman Al Zawahiri by an American missile you would likely say game over for the terror group. No new leader has been announced which could lead one to think Al-Qaeda is no more. Similar attacks on IS leaders could also lead to the same idea.
Make no mistake these groups may be weakened. These groups may find it harder to operate since 2001 but they are still out there. Their ideology can still be found if not on normal social media than in what is called 'the dark-web'. Even if Al-Qaeda or Islamic State are no more there is enough of their propaganda online to inspire lone-wolf attacks or for new groups to spring up.
Counter Terrorism police have announced that UK Jihadis are still leaving for places like Syria. This shows Islamic State is still operating in the shadows ready to train and launch attacks. You may stop attacks but you cannot totally kill or contain an ideology. No doubt many of these would be Jihadis are taking instruction in that ideology somewhere in the world.
Counter-terror police say that Islamic extremism remains the highest ongoing threat to the UK. In a statement, they say have stopped many attacks. Some of them are just in the nick of time.
The authorities said Islamic terror threats will remain an ongoing worry for them. Islamic extremism just doesn't attract people who are already Muslim. Many converts from a Western background are often more enthusiastic about it than people who have been Muslim all of their lives. As mentioned earlier, Shamima Begum's Jijadi husband was a white Dutch man. Religion these days does not have a particular colour, race, nationality, etc. If you are willing to fight the cause of IS or AQ ideology and be a foot soldier you are welcome. When Western forces, Russian, and even Iranian forces were battling the group one of its top commanders was white.
Islamic State grew out of an idea and soon came to dominate large parts of Syria and Iraq. They pushed back all who opposed them and at one stage were on the verge of capturing Baghdad. They launched terror attacks not only in the Middle East but on Western targets. One of the most famous was the Bataclan club in Paris. During a rock concert IS fighters stormed the club and massacred many concertgoers in a hail of bullets. They carried out many other attacks in the West too.
The Islamic State ruled over 10 million people at one point. It functioned very much like a country and Raqqa, in Syria was its capital. It had all the trappings and functions of a state. Its rag-tag army had captured American equipment as well as the latest weapons bought and paid for by unknown donors.
The Islamic State while it was a nation attracted people from around the world. Like an Islamic Israel. A nation where Muslims could supposedly live in a pure Islamic paradise. But it was anything but paradise. It was a living hell on earth where even some of those who had gone to live in its borders regretted it. No doubt, dreams of a Caliphate remain in the new blood of Islamic recruits.
About the Creator
I am a freelance writer currently writing for Blasting News and HubPages. I mainly write about politics. But have and will cover all subjects when the need arises.
Reader insights
Be the first to share your insights about this piece.
Add your insights