Setting my bed (and myself) up for anxiety free nights
or at least less anxious nights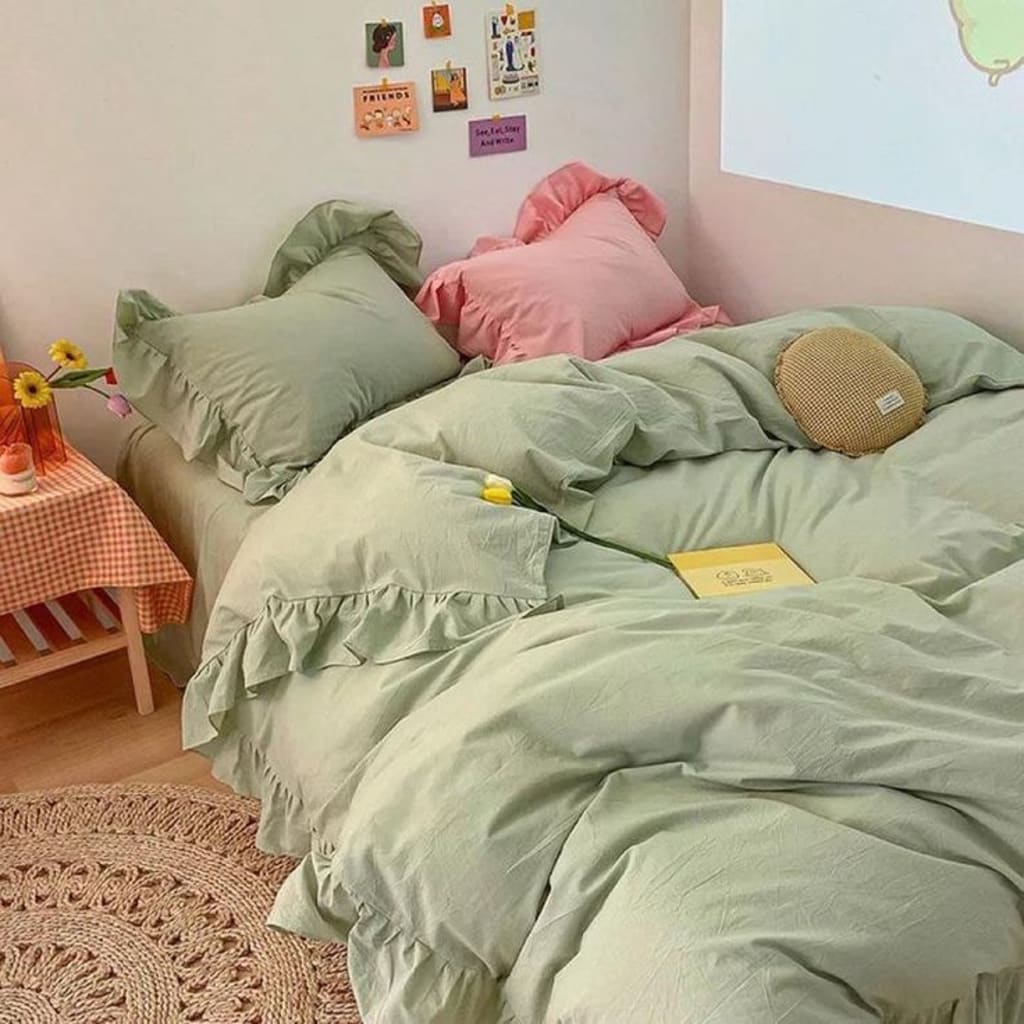 So there is no one size fits all when it comes to anxiety remedies, this is what helps me. If you've tried everything and nothing worked then try my nightly routine. I'll even add extra stuff to try.
I usually start off the night with finding some show on tv or my streaming service I really like. Sometimes I will even watch YouTube. On nights I feel like it, I'll work out. Some nights I'm too tired from work. I may go to the gym after work. After that I may watch some more tv. I'll turn off the TV and lights and then take a shower. I also check that everything is up and closed. I use things in my shower that has a good smell to them. I also started to do bubble baths after I get done with my shower. Then I'll do another check if needed with my anxiety, it all depends on how my anxiety levels that day.
I will put my weighted blanket on my bed if it's not there all ready. I make sure that my fan is on and I also plug in my phone and tablet. This is also when I may do another check. If I'm really anxious I will put a stuff animal or two in my bed. When I come back into my room I turn off my light. When I get in bed I will find something on YouTube to watch. When I use the weighted blanket I usually lay on my stomach or side.
If I get up during the night I would use essential oils or burn sage. I use the diffuser that turns off when it runs low, you can also set it turn off in an hour or some other amount of time. I will also watch YouTube or Netflix. I also had got a nice little find on amazon that helps. I got one of those wax warmers but mine can be used as a night light. I can use it for scents and if I am worried about something in my room.
Everyone is different and some anxiety can be different. A lot of people are helped by smells and temperature. If that is you then there are things you can do. If temperature is a trigger for your anxiety fans and other tools may need to be used. With smells there are so many tools. The safest option is a diffuser that shuts off or a wall flower. With the diffuser you can make your own mix of scents and make the scent as strong as you want it. I got a diffuser that you can also set up to turn off in an hour or 3 hours.
Some people also set up crystals in their room to help with anxiety and sleep. Some people even suggest putting crystals under their pillows. Selenite is one of the best crystals for sleep. Amethyst is a good crystal for anxiety and sleep. Angelite is another one anxiety therefore being good a good stone to making your mind settle down. Moonstone will help you drift off to sleep. It's known for reducing emotional tension. Lepidolite is sometimes known the "Peace Stone" or "Stone of Transition". It's soothing and calming, it can also help with boosting your mood and self-love. Rose quartz and smoky quartz are two of the main types of quartz that can help in a good sleep. Rose quartz is known as the feel good crystal. It's also known for it's loving energies. It also sends calming energies to your brain. Smoky quartz is a grounding crystal which can dispel negative energy and recharge you while you sleep. Selenite provides people with a sense of peace and serenity as it dispels negative energy.
I hope this helps and I also hope this helped you.