News about News
about #news and famous news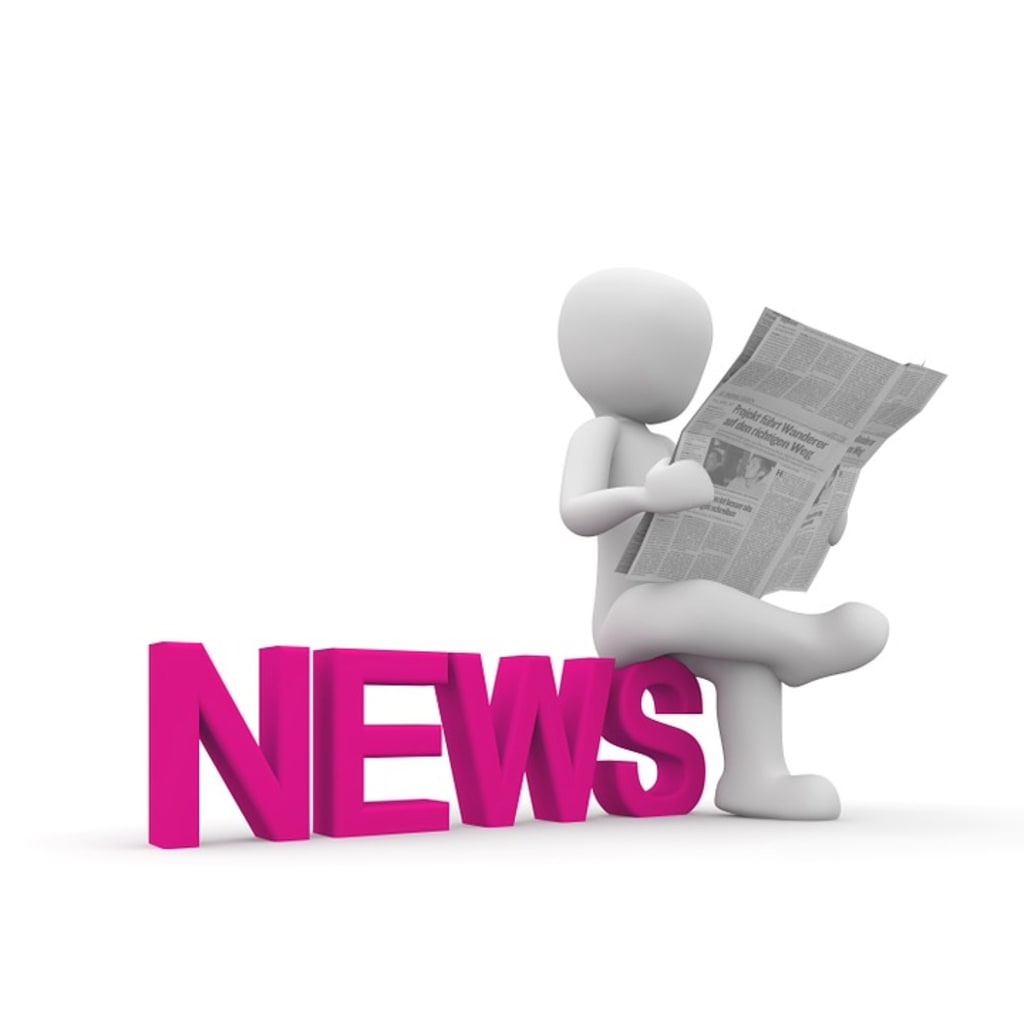 #BreakingNews #Emergency
News is information about current events, people, and happenings that is reported by journalists and news organizations. It can be delivered through various mediums, including newspapers, television, radio, and the internet.
There are different types of news that are commonly reported by news organizations.
Hard News: Serious news about topics such as politics, crime, and natural disasters that impact people's lives. An example of a unique hard news story is the coverage of the ongoing civil war in Syria, which has led to the displacement of millions of people and caused immense human suffering.
Soft News: Human interest stories that focus on lifestyle, entertainment, and celebrity news. A unique soft news story is the coverage of the rise of plant-based diets and the impact it is having on the food industry and consumer behavior.
Breaking News: Sudden and unexpected events that require immediate reporting, often delivered through live broadcasts or online alerts. A unique breaking news story is the coverage of the recent discovery of water on the moon, which has significant implications for future space exploration.
Investigative News: In-depth reporting that uncovers new information and exposes wrongdoing. A unique investigative news story is the recent reporting on the abuse of power and sexual harassment allegations against high-profile figures in the entertainment industry and politics.
Feature News: Longer, in-depth reporting on a particular topic or event, often including background and context. A unique feature news story is the coverage of the impact of climate change on indigenous communities and their traditional ways of life.
Op-Ed News: Opinion-based reporting that provides analysis and commentary on current events. A unique op-ed news story is the coverage of the growing political polarization in the United States and its impact on democracy.
Sports News: Reporting on sports events, scores, and athlete performances. A unique sports news story is the coverage of the impact of the COVID-19 pandemic on the sports industry, including the postponement and cancellation of major sporting events.
Weather News: Information on current and upcoming weather conditions, often including storm and natural disaster warnings. A unique weather news story is the coverage of the increasing frequency and severity of natural disasters such as hurricanes, wildfires, and floods, and their impact on communities around the world.
Business News: Reporting on the stock market, financial news, and business trends. A unique business news story is the coverage of the impact of e-commerce and online shopping on brick-and-mortar retail businesses.
Science and Technology News: Reporting on new scientific discoveries and technological advancements. A unique science and technology news story is the coverage of the development of artificial intelligence and its potential impact on various industries and society as a whole.
Local News - This is news that is focused on events and happenings within a specific local area, such as a city or town.
Example: #LocalNews #Community
International News - This is news that covers events and happenings that are taking place in other countries around the world.
Example: #WorldNews #International
Political News - This is news that is focused on politics, government policies, and political events.
Example: #Politics #Election2022
Entertainment News - This is news that is focused on the entertainment industry, including movies, television, music, and celebrities.
Example: #EntertainmentNews #CelebGossip
Lifestyle News - This is news that is focused on lifestyle and cultural trends, including fashion, food, and travel.
Example: #LifestyleNews #Foodie
Overall, hashtags can be used to categorize and share news content on social media platforms, allowing users to discover and stay up-to-date on the latest happenings and events. These types of news help people stay informed about current events and trends in various fields, shaping public opinion and providing a platform for discourse and discussion.
Some of the most famous news stories ever reported include the Watergate scandal, the assassination of John F. Kennedy, the terrorist attacks on September 11, 2001, and the recent COVID-19 pandemic. These stories made international headlines and had a significant impact on the world, shaping history and influencing public opinion.
#hardnews #softnews #breakingnews #investigativenews #featurenews #opinionnews #sportsnews #weathernews #businessnews #sciencenews #technologynews #entertainmentnews #celebritynews #healthnews #educationnews #environmentnews #worldnews #localnews #nationalnews #internationalnews
About the Creator
"Creative writer sharing passions for travel, music, and nature through relatable and inspiring stories. Aiming to engage audience and bring positivity to the world. Excited to be a part of the Vocal community."
Reader insights
Be the first to share your insights about this piece.
Add your insights