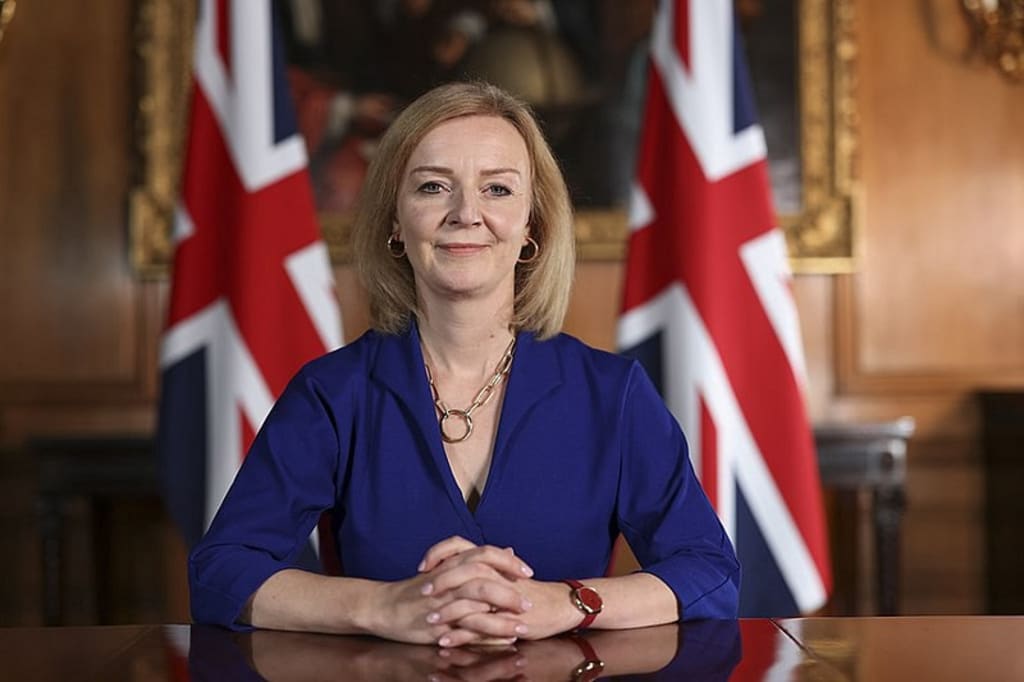 Liz Truss' 44 days in office has made her the UK's shortest serving Prime Minister. Image: Wikimedia Commons
On 20 October 2022, the UK's Prime Minister Liz Truss announced her resignation from office. Having been appointed to the role on 6 September 2022, Truss had only served 44 days in office before announcing her decision to leave 10 Downing Street.
In her short time in office, Truss has set a number of interesting records. Among them, she is the UK's third female Prime Minister after Margaret Thatcher and Theresa May, she is the latest of only ten PM's to serve under more than one monarch and is among just fifteen British Prime Ministers to have not won or retained power in a General Election.
Following her resignation, Truss has also become the UK's shortest serving Prime Minister. With just over 5 weeks in office, Truss has beaten previous record holder George Canning by approximately 4 months. Canning had served as Prime Minister in 1827 and died 5 months into office after suffering from long standing health issues.
Truss' short reign has put her among the shortest serving leaders in history. Let us take a look at other notable world leaders who have earned this dubious distinction.
William Henry Harrison: 31 Days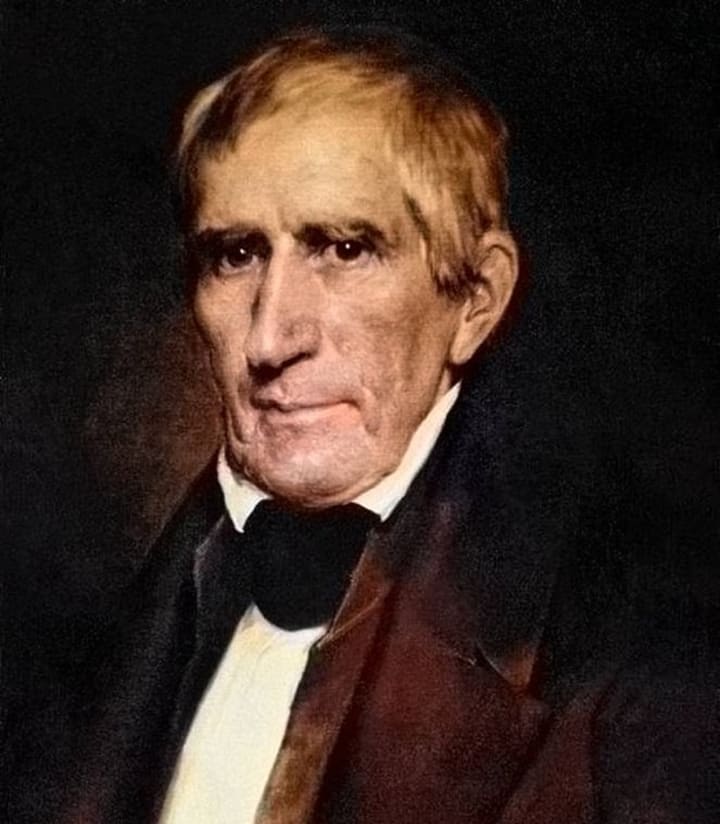 America's shortest serving President, William Henry Harrison's one month in office was plagued by ill-health and some really bad decisions. Winning the Presidency in 1841, Harrison, like every other President before and since, was tasked with performing his first official role; the inaugural address.
Known for giving the longest inauguration speech in US history, heavy rain and chilly weather did not stop the new President from delivering every syllable of his over 8000 word speech to his people. Without a raincoat, umbrella or hat to shield him from the bad weather, Harrison soon fell ill.
Despite his illness, Harrison pushed on not only with his speech but with his duties as President. Even while sick, Harrison attempted to work and took walks in the rain. This soon caused the President to develop severe pneumonia and by the end of his first month in office, he was dead.
Pope Urban VII: 13 Days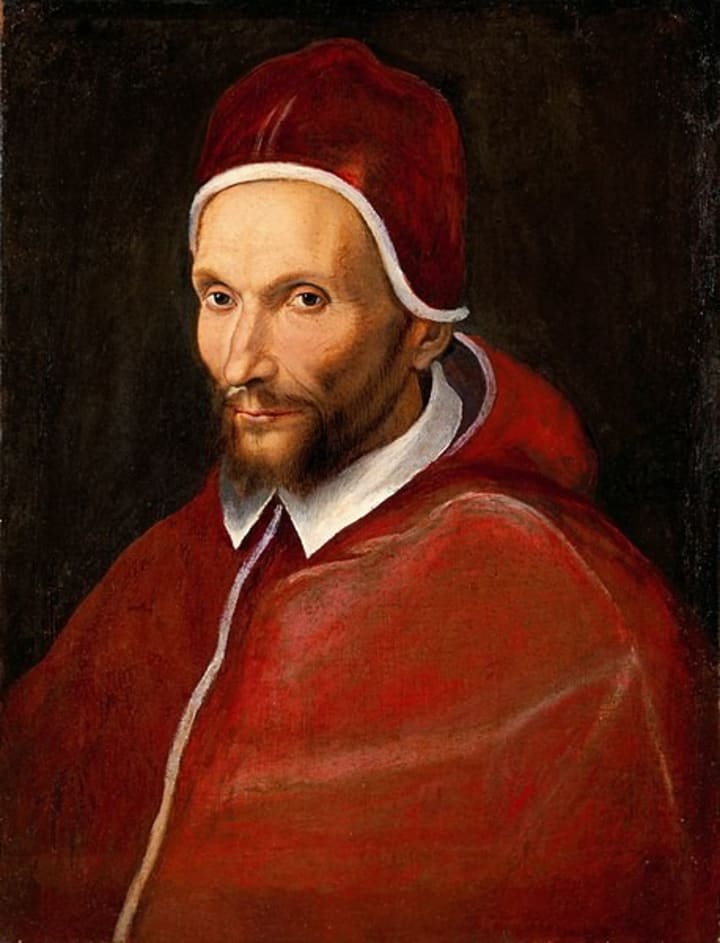 Although an elected position, the Pope is treated as a Monarch and thus is also considered a Head of State. Long before the establishment of The Vatican that we know today, the Pope would also rule The Papal States and was as prominent politically as he was spiritually.
One such Pope was Urban VII, who served as Head of the Roman Catholic Church and ruler of the Papal States in September 1590. Born Giovanni Battista Castagna, Urban came from a prominent Roman family and was highly educated. Having studied both Civil and Canon Law in University, he had worked as an auditor and constitutional lawyer before finding his calling in the church.
Throughout his priesthood, Urban served as Governor in various regions and slowly worked his way up the church's hierarchy. Renowned as both a moderate figure who was well-versed in both political and religious matters, Urban was appointed Pope in September 1590.
Unfortunately, he passed away just under two weeks later from Malaria and remains to this day, the shortest serving Pope in history. Although his time in the Papacy was short, Urban VII was well-known for his opposition to nepotism and for imposing the first known smoking-ban in history. Urban had banned the consumption of tobacco within the church and threatened to excommunicate anyone caught breaking this rule.
Frank Forde: 8 Days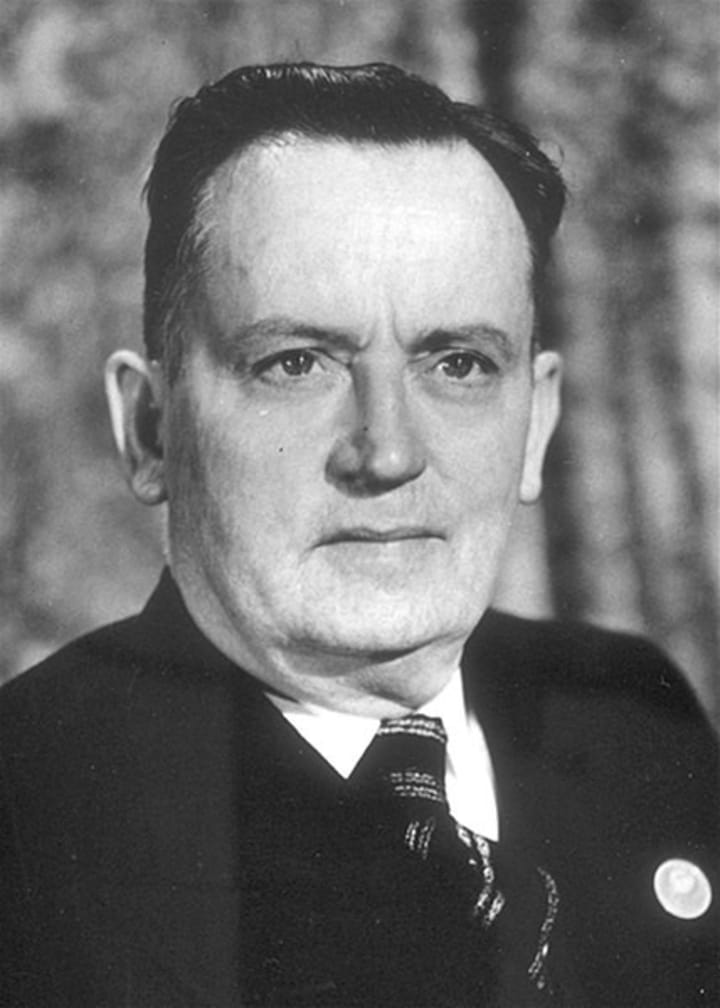 The first person in this list to have not died in office, Frank Forde's 8 days in office has made him Australia's shortest serving Prime Minister. Prior to taking office, Forde had served as a Minister in the Cabinet of then-PM John Curtin. Narrowly losing the Prime Minister-ship to Curtin over a decade prior, he was treated as the country's de-facto Deputy Prime Minister.
Curtin's health had begun to decline in April 1945 and by July of that year, he had died. Although Ben Chifley had been serving as acting PM while Curtin was sick, Forde had threatened to quit the Labour Party if he was not chosen as the new PM after Curtin's death.
Two days after Ford took office, Chifley chose to contest the leadership of the party. Forde accepted the challenge and called for an election later that week. After being soundly defeated by Chifley, Forde resigned as PM after just over a week in office. He remained in Cabinet until the following year where he was voted out but found a new position as High Commissioner of Canada in November 1946.
To this day, Frank Forde is Australia's shortest serving Prime Minister and the only Australian PM to have not led a political party. Like Liz Truss, Forde's short tenure in office was not brought about by death or a coup but rather a resignation on his own free will.
Joseph Goebbels: 1 Day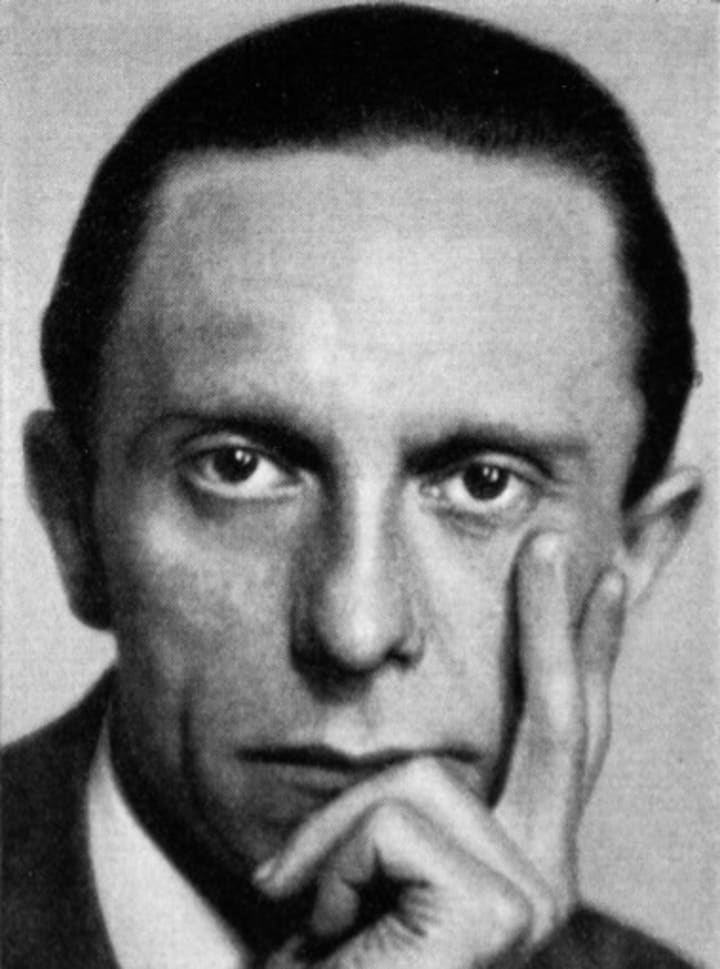 While the infamous title of Führer is most commonly associated with Adolf Hitler, Nazi Germany actually had one more leader before their defeat at the end of WWII. One of Hitler's most prominent associates, Joseph Goebbels had served as Hitler's Propaganda Minister and was an equally notorious figure.
Staunchly loyal to Hitler, Goebbels' wife and six children were also close to the Nazi leader and his mistress Eva Braun. When Hitler retreated to his bunker in Berlin, Goebbels and his family joined him. Repaying his loyalty, Hitler had allocated a number of rooms in his bunker for the family.
Realising that defeat was imminent, Hitler and Eva Braun chose to take their own lives and evade capture. In his will, Hitler stipulated that Goebbels was to succeed him as Chancellor following his death. While not the same titles that Hitler had bestowed upon himself, Goebbels appointment as Chancellor essentially made him Germany's new leader.
Following Hitler's suicide, a depressed Goebbels knew that there was nothing he could do to turn the tide of battle. Choosing to remain in the bunker, he decided to follow in the example of his leader. With his only official act as Chancellor being to order a ceasefire with the Soviets, Goebbels and his wife Magda then poisoned their children with cyanide before taking their own lives.
Although his time as leader lasted just around a day, Joseph Goebbels decision to murder his children before taking his own life certainly reflected the desperate and brutal nature of the Nazi regime.
King Louis XIX: 20 Minutes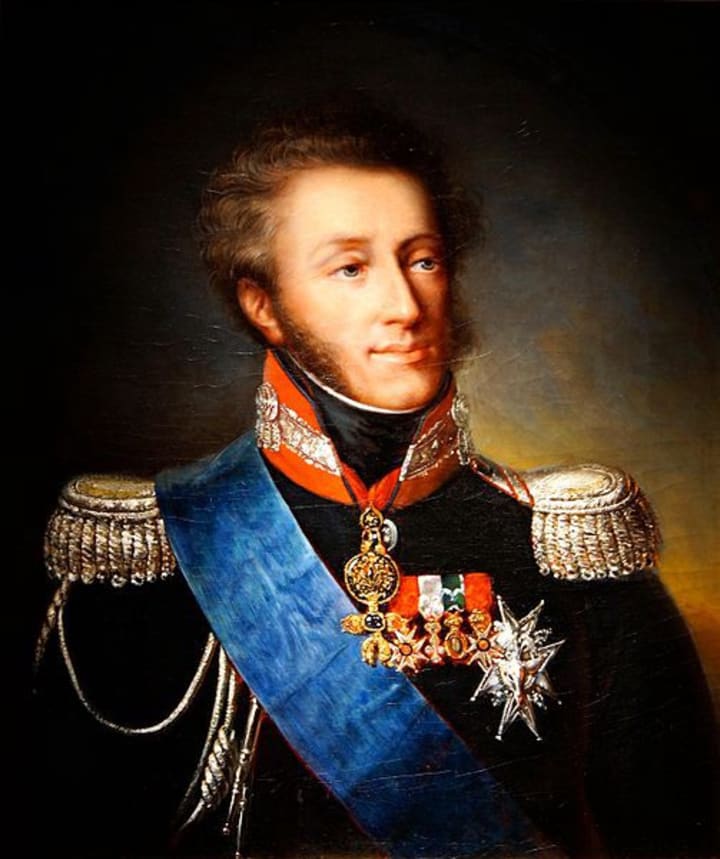 Recognised by the Guinness Book of World Records as the shortest reign of a monarch, King Louis XIX ruled France for all of 20 minutes. This also makes him the shortest serving leader in documented history.
A French Prince who was born during the reign of his uncle, Louis XIX was initially not a direct heir to the throne. His father, who was the youngest sibling in his family, played a supporting role in the French monarchy. On top of that, the family spent many years away from France in exile following the French Revolution in which the monarchy was suspended.
However, following the Bourbon Restoration, Louis' younger uncle Louis XVIII took back the French throne. Having left no children at the time of his death, Louis' father would become the next king, ruling as Charles X. An unpopular leader, Charles rejected the role of a Constitutional Monarch and signed the July Ordinances in order to prevent his removal and to consolidate his power.
This culminated in the July Revolution where angry mobs began an uprising in the streets. With mounting pressure to resign Charles, abdicated on 2 August 1830. Parliament's intended goal was for Charles to be succeeded by his more popular cousin Louis Philipe. However, as Charles' son and legitimate heir, Louis XIX initially refused to abdicate as well. However, the new King would give into the demands of Parliament and his father, signing an agreement to abdicate just 20 minutes later.
Louis XIX's entire reign consisted of nothing more than a brief squabble with those around him as he unsuccessfully attempted to cling to a fragile seat of power that had only just become his. It's safe to say that no other leader, whether elected or not, can ever break this record.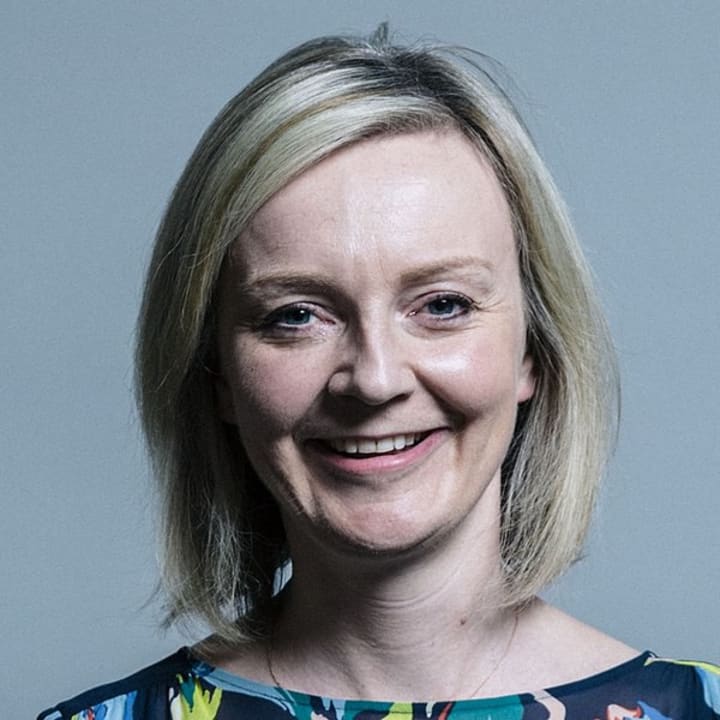 It seems that as of this writing, Liz Truss would have staked her claim as being one of the shortest serving leaders in the 21st Century. While 44 days certainly triumphs 20 minutes by a long shot, the fact that Liz Truss' short reign comes in a time where all the factors involved in the reigns mentioned above are either strongly mitigated or virtually non-existent certainly serves as an indication of her performance.
While you can make of that what you will, she has certainly earned herself an accolade that will stop her from disappearing into the annals of history anytime soon.
Reader insights
Be the first to share your insights about this piece.
Add your insights