Everything About Aluminum Sheets and Their Uses
Detailed Guide on Aluminum Sheets With Its Applications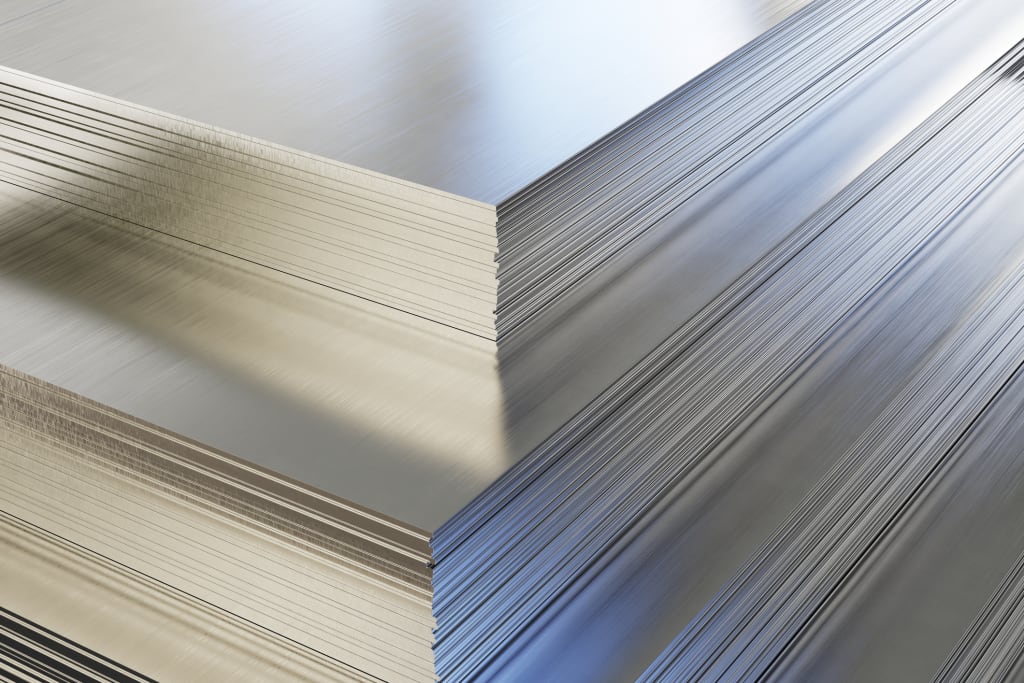 Aluminum
Aluminum is one of the most abundant metals on the planet. Aluminum is a silvery-white metal with a high melting point. Because the metal is quite light in weight, it is extremely useful. The metal has excellent qualities, which is why it is often utilized as an alloy material in a variety of alloys. Bauxite is a raw material that is refined and purified before being used to make aluminum. Aluminum is produced from bauxite. Aluminum is a terrific metal because it can be recycled, and there is a lot of demand for it around the world. In fact, 29 million tonnes of aluminum are used each year, with just 7 million tonnes being recycled. Aluminum remelting uses very little energy: just approximately 5% of the energy used to create the raw metal is used in the recycling process.
Aluminum that has been recycled and refined is no different; it may be recycled endlessly without losing any of its core qualities. Copper, zinc, magnesium, silicon, manganese, and lithium are some of the metals with which aluminum is alloyed. Small amounts of chromium, titanium, zirconium, lead, bismuth, and nickel, as well as iron, are always present. Aluminum has high corrosion resistance, and when exposed to air, an oxide coating forms to preserve the metal. When it comes to strength, it is achieved by combining other materials; otherwise, Aluminium alone is not strong enough, and it is also lighter in bulk. Aluminum's mechanical properties are not consistent, as they vary depending on norms and specifications.
Sheets
Sheets are flat, thin things that resemble sheets. The sheets are really light. These sheets can be used for a variety of reasons.
The Aluminum 6061 Sheets mechanical properties are as follows: Aluminum Sheets have a tensile strength of 100 MPa, shear strength of 60 MPa, and an elongation of 12%. Mechanical properties differ according to norms and requirements. Aluminum sheets have a good ability to reflect light and heat, making them more useful. A sheet is made from a large chunk of metal that has been heated and melted, then pounded into a flat item, and finally a sheet.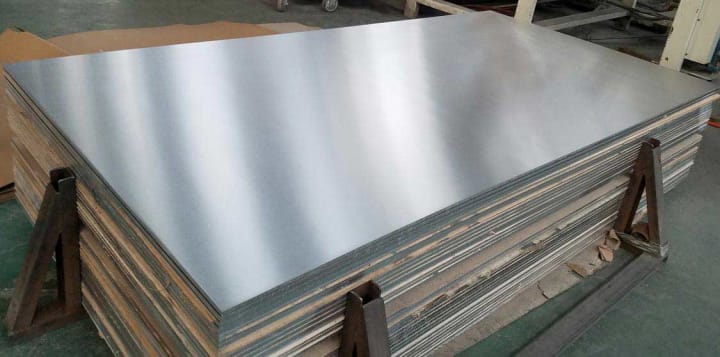 Application
The Sheets are widely utilized for a variety of projects. Aluminum plate is widely used in the automobile manufacturing business to provide the strength and quality required to pass crash tests. Sheets are also used in the aviation and transportation industries. Ships, military vehicles, railroads, and trucks are all given basic areas.
Aluminum sheets, also known as Cold Rolled Products, can be molded into various forms for use in the manufacture of cookware like grills, sinks, pots, and cookers. Refrigerators, freezers, countertops, and dishwashers all use an aluminum sheet as a finish. Aluminum is also available in very thin sheets that are already termed foil, which is commonly utilized for a variety of other purposes. Packaging, labeling, and a variety of additional uses are all possible using aluminum foil.
One of the best qualities of an aluminum sheet is that it remains strong even in frigid conditions. Cold climates, in fact, make this sheet metal considerably stronger and more durable than it is at room temperature.
Sheets are also used to construct vessels for power plants and a variety of other plants. The marine industry relies heavily on these sheets because they are water-resistant and won't be unaffected no matter how long they are submerged. It is also chemically resistant, making it important in the chemical industry.
Aluminum sheets are already in use all over the world for a variety of purposes. The sheet is used in household appliances and cookware. It is formed into siding, canals, materials, blinds, and carports in construction and development. Aluminum sheets can be anodized in a variety of hues, including dark, gold, reddish, blue, and hundreds of others. It can be carved to a matte finish, cleaned to a gleaming sheen, or painted to look like tale after wood.