"Dean of Trees" A 5,000-year-old tree in Chile tells the history of climate change
A giant Patagonian cypress tree in the jungle of southern Chile is revealing valuable information that will enrich scientists' knowledge of the nature of climate change.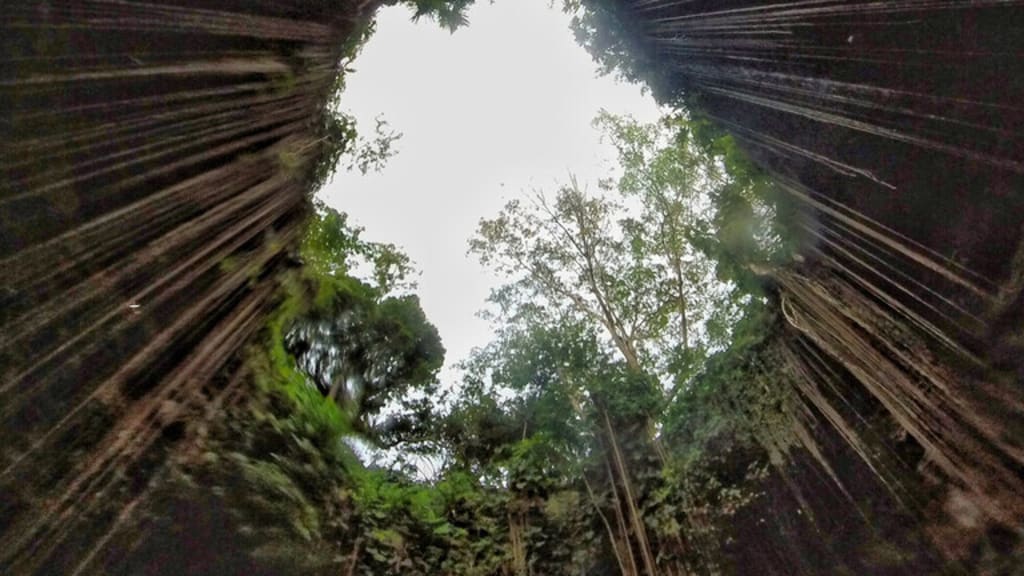 The tree, called the "Great Grandfather", which is on its way to being named the oldest tree on the planet, is 28 meters high, four meters in diameter, and estimated to be about 5,000 years old, which makes it next older than the current "dean of trees", which is a 4,850-year-old pine tree. Kept in a secret location in the United States.
On the edge of its canyon in the Los Rios region, 800 kilometers south of Santiago, this tree has survived the fires and over-exploitation of this South American endemic species, whose wood is highly resistant and has been used for centuries in the construction of homes and boats.
Even before being included in the Guinness Book of Records, tourists walk for an hour through a forest of younger pine trees (300 to 400 years old) to take selfies next to the tree with its thick, sinuous trunk covered with moss and lichens.
Its growing popularity has prompted the National Forest Office to increase the number of forest rangers and limit visits, with advance registration required.
The "great-grandfather" tree was discovered in 1972 by ranger Anibal Henriquez, who did not want people and tourists to know its location, because he knew it was of great value.
And the agency "AFP" reported that Anibal's grandson, Jonathan Barichevic, grew up playing among the Patagonian cypress trees, and he is now one of the scientists studying this species at the Laboratory of Climate and Environmental Sciences in Paris.
In 2020, as part of his research on climate change, Barišević pulled a sample from the tree using the largest hand excavator ever, but they couldn't get to its center.
The age of this sample was officially estimated at about 2,400 years, and thanks to a predictive model, 80 percent of the possible paths indicate that the tree is 5,000 years old, explains Barišević, who hopes to publish the results of his work soon.
The study aroused enthusiasm among scientists, because studying the age of trees by relying on their trunk rings shows limitations when it is used to measure old samples, as many of them have rotten holes.
This tree, witness to the past five thousand years, is considered a giant time capsule that stores information about the past and how these trees were able to adapt to climate change and its environment.
Trees are rarely this old, most of them are less than a thousand years old, and a few of them lived until two to three thousand years.
Trunk rings show especially dry years (with narrower rings) and rainy years (wider rings), and can give indications of fires and earthquakes.
Antonio Lara, a researcher at the Southern University in Chile and the Chilean Center for Climate Science and Adaptation, who is part of the team responsible for studying the age of the tree, confirms that the latter is resistant, as no other tree has succeeded in living to this extent. Source: AFP
Why might playing video games be good for your child?
Are you worried that your child is playing too many video games? Do not be afraid, you can help him get a job in the future.
A survey showed that employers are increasingly impressed with young candidates who play games.
More than half said they were more likely to hire someone who showed how the hobby had helped them develop skills in the world of work.
The poll, conducted by YouTube, also asked Gen Z how they feel the hours they spend playing games like Minecraft and Roblox can help their future job prospects.
Among the reported benefits are improved communication and problem-solving, with learning how to handle well under pressure.
Research by Ofcom last year revealed that 71% of Britons aged 16-24 have played computer games online.
And the average time they spent doing this was more than eight hours a week — the vast majority of parents reporting an increase since the pandemic.
A YouTube poll of 500 recruits found that more than two-thirds had seen a rise in the number of young people adding it to their bio as a hobby.
And more than two in five - 63% - said they would be impressed with using the candidate to show how they built key skills. While 56% said this would make them more likely to be hired.
The researchers also asked about 1,500 Gen Z how to help them prepare for the world of work.
And one in two said it taught them to think more strategically to solve problems.
And while around a third said it helped them keep calm in stressful situations, and with many online games now requiring users to interact with fellow users, it made them more confident to communicate.
Dr Matthew Parr, who founded the first game studies course at the University of Glasgow, said his research showed that playing video games helped "develop important employability skills, such as communication, resourcefulness and adaptability".
A smart gamer can see the similarities between what they do in a game and what they might have to do at work or at university or college, and feel confident that they have tools at their disposal to succeed, because they did something similar in their favorite game.
For decades, he said, team sports such as soccer have been viewed as a positive way for young people to acquire certain skills, and "the same can be said of team video games".
Ian Storey, Hays Director of Recruitment and Human Resources, said: "The skills gained through gaming can be very relevant in today's job market, and the gaming industry can be credited with helping to encourage people to get involved in the technology sector, especially in areas that require skills. - In short, like development.
And when it comes to including games as part of your resume, it's more about how you can make it relevant to the job you're applying for, or how it can make you more interesting as a potential employee. Source: Daily Mail
A pizza worker turns hero and helps catch a fleeing thief
A pizza delivery worker impressed social networking sites after a video clip showed his efforts to help the US police to arrest a wanted man.
The exciting incident took place last Sunday in a suburb of Philadelphia, Pennsylvania, when a worker at the "Cook's Pizza" restaurant was delivering a pizza order to a customer.
In the video clip, the worker named Tyler Morell appears standing in front of a house waiting to deliver a pizza order, and at that time he noticed the police officers chasing a wanted man who was driving a stolen Kia car.
However, the wanted car apparently crashed into a sidewalk after he lost control of it, so he ran and continued his escape on foot.
And here, Morel was able to obstruct the security wanted with his foot without even signing the pizza box that he was carrying in his hands. This obstruction caused the suspect to fall to the ground, which helped the police officers throw him down quickly and easily. Source: CNN
Reader insights
Be the first to share your insights about this piece.
Add your insights