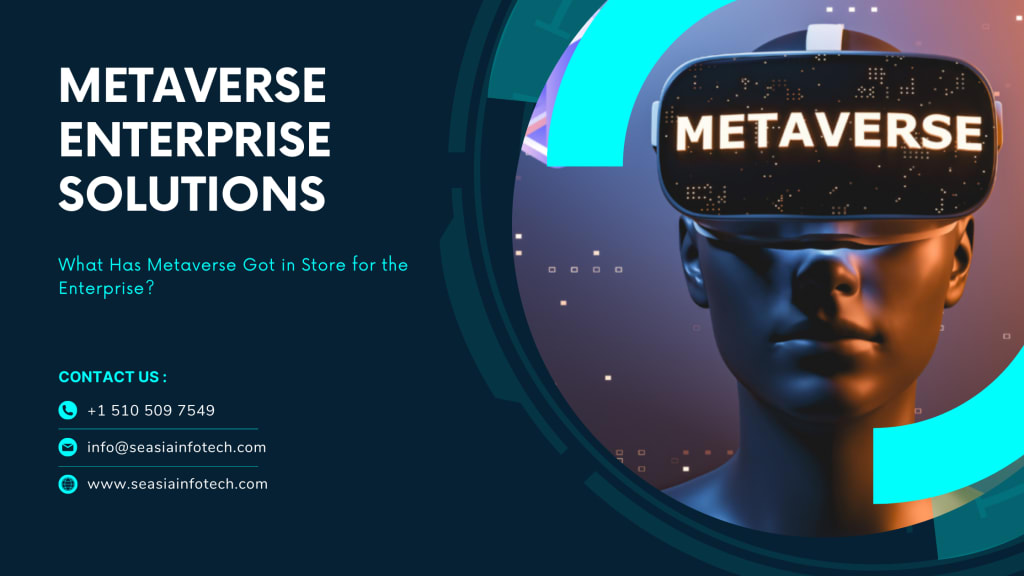 Metaverse and Enterprise
Even though the concept of Metaverse has been around for a while now, it continues to be one of those abstruse terms. It means different things to different people. While one person may describe it as a gaming platform, another might introduce it as a community-building system. What does it mean to you, though?
Although you may find it somewhat hard to believe, metaverse is well on its way to becoming mainstream soon. The rise of metaverse is inevitable, and that also indicates potential increase in demand for metaverse development services.
The Need for Metaverse
Any metaverse development company can learn a thing or two from Discord. Identifying the need for minimal context switching among the younger generation, the creators of Discord came up with the idea of developing an interaction design and consumer-oriented platform. Discord solved a big problem for people who enjoy gaming. As it runs concurrently along with other applications, it enables the users to bear multiple identities in different modes. Not just that, Discord also enhanced interactions while embedding reputation components, such as games and NFTs.
It is perhaps one of the pioneers when it comes to how useful metaverse can be. Metaverse NFT marketplace development services are largely inspired by how Discord functions. It streamlines context switching while also allowing its users to interact across multiple asynchronous groups simultaneously.
Metaverse and the Enterprise
The last two years of working remotely for dealing with the pandemic have made enterprises realize that remote work can be as efficient and productive as working from the same premises. Now that hybrid work environment is increasingly becoming employee's preference, the need for multithreaded work streams is also expected to rise. Here, metaverse may play an important role as making context switching easy will directly impact productivity. Also, now that hybrid working environments are combining consumer and enterprise tools, stretching these tasks across a plethora of business and consumer environments seems to be the best foot forward.
This not only helps ensuring efficiency using process-oriented tools, but also with securing underlying systems.
Metaverse is for Everyone
With the Gen-Z and millennials making up at least 46% of the full-time US workforce, it becomes important to cater to their needs. In order to ensure maximum RoI, having a system that combines multiple work streams and multiple identities in place can go a long way.
However, it has also been observed that older employees too are getting used to the benefits metaverse-inspired tools offer. It would be right to conclude that user-oriented designs and workflows, combined with embedded context, are extremely beneficial for technology workers across all age groups. Any metaverse game development company could come up with just the right product if they keep these little details in mind.
What characteristics should the metaverse have?
Let's imagine you're considering investing in enterprise metaverse development to make strides in how you interact with clients and potential partners, or to train staff members and advance digital marketing. In that case, you should be very explicit about the features that your metaverse project need.
Metaverse provides players in this digital world with ultra-low latency, extremely rapid speed, and enhanced capacity as its main infrastructures. The Metaverse is thriving, and digital avatars are a key component luring gamers and investors from all over the world.
The Bottom Line
The people who are bullish on metaverse are confident that unifying social connections with virtual reality components can help us look at technology in an entirely different light. Enterprises that become early adopters of the many benefits of metaverse may witness unparalleled productivity among their employees.
The true value of metaverse lies in its ability to simplify maintaining multiple personal and corporate identities in a virtual world. Are you ready for metaverse?
About the Creator
Liza Kosh is a senior content developer and blogger who loves to share her views on diverse topics. She is currently associated with Seasia Infotech, an enterprise software development company.
Reader insights
Be the first to share your insights about this piece.
Add your insights