"We Love Stories" - Audiophile Pride
Celebrating Big Finish's LGBTQ Representation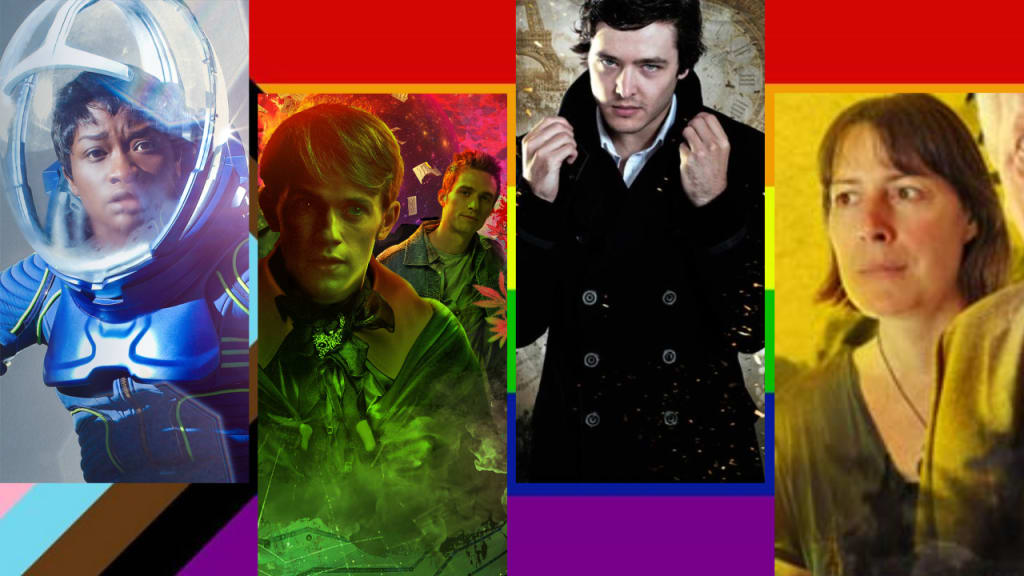 Since discovering Big Finish Productions in 2018, I have been completely hooked on the imaginative and compelling audio dramas they've created - not just their continuations of the Doctor Who franchise with original cast members reprising their roles, but writing fully fleshed out and original characters that represent the LGBTQ Community.
Big Finish have never shied away from representation and many of their productions repeatedly feature diversity across the board. Therefore in honour of the Pride Playlist Challenge, I'd like to add my own little spin by recommending a BF playlist that characters that are proud in their identity - while fighting aliens, time-travelling, rocking the brooding period setting or just finding love in bizarre circumstances.
So here are my TOP Big Finish drama recs for an LGBTQ playlist: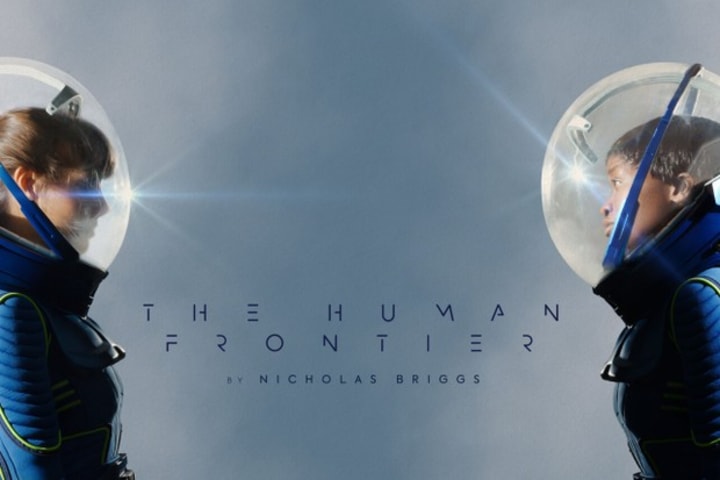 Two sets of Earth colonists, both setting out for the planet ND492.
One crew takes the long route, sleeping for 1000 years, in secret, on a ship called The Human Frontier.
The other crew set off hundreds of years later, at hyper speed.
When the sleepers wake as they approach the planet, the hyper-speed crew have been living there for 300 years already - and they have no clue the 'sleepers' are about to arrive.
Nicholas Briggs crafted a beautifully complex and dark science-fiction that was honestly one of my highlight listens during May last year. The world had a cinematic scale to it - the budget for a TV or film adaptation would have been insane, but that didn't stop Briggs nor the creative team making the first series truly epic.
Briggs particularly wrote a cast of fantastic female leads, exploring a sinister patriarchal society on this new planet, with Pepter Lunkuse giving superb performances as the heroine of this piece. This was also one of the few science-fiction series I've seen/listened to where the main love story is between two lesbian leads, both Lunkuse and Genevieve Gaunt had perfect chemistry and really made the listener invested in their relationship.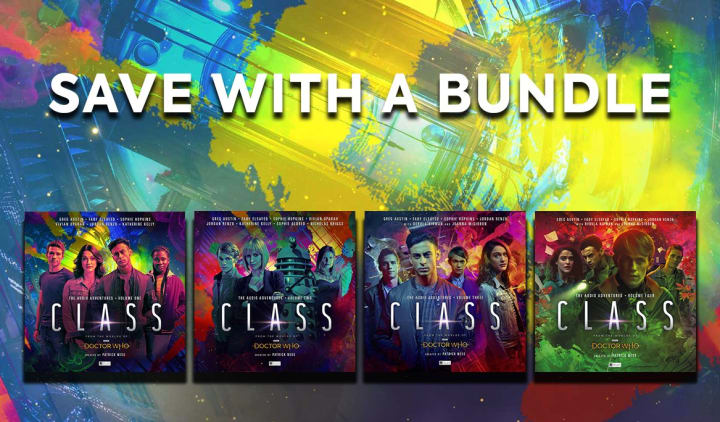 I've written about this series quite a bit on this page, therefore I won't go into extensive about the Class franchise, but Big Finish did regenerate (pun intended!) an enthusiasm and appreciation for the cancelled series with their audio drama continuations. Patrick Ness's reimaging of Classic Who's Coal Hill with a modern twist was welcomed among hardcore and newcomer fans of Class - they were perfect at expanding upon existing relationships from the original series, particularly that of Charlie and Matteusz.
Greg Austen and Jordan Renzo really ran with the opportunity to revive their characters in audio form, especially since they both received praise for the positive representation of a gay relationship within the Doctor Who franchise. As these boxsets prove, both characters can hold a drama on their own while proving the equally compliment each other together. So a few of these can make their way into your playlist!
Tell Me You Love Me by Scott Handcock (Class: Volume 1)
Now You Know… by Tim Leng (Class: Volume 2)
In Remembrance by Guy Adams (Class: Volume 2)
The Soers' Ditch by Carl Rowens (Class: Volume 3)
The Creeper by Lizzie Hopley (Class: Volume 3)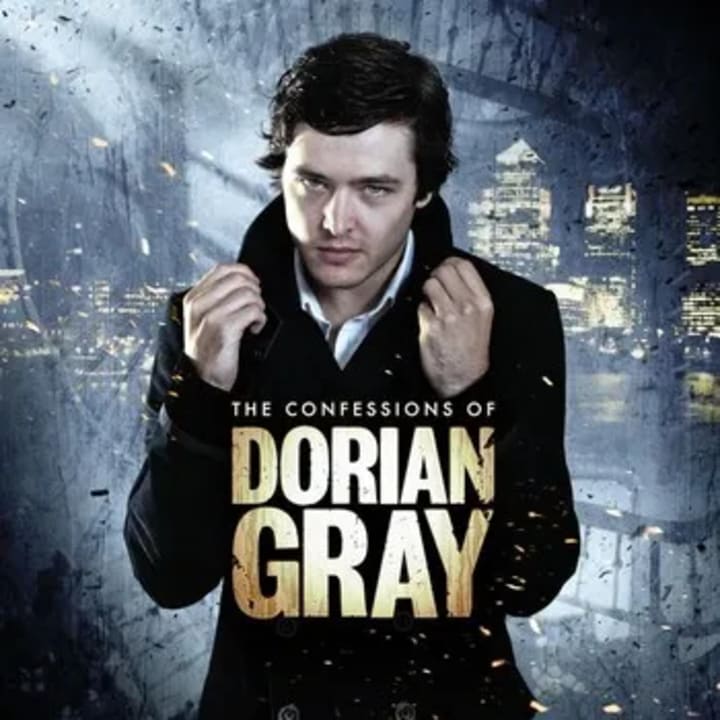 Inspired by Oscar Wilde's classic story of hedonism and corruption, The Confessions of Dorian Gray imagines a world where Dorian Gray was real, and his friendship with Oscar Wilde once spawned the notorious novel. What started as an adaptation of the novel itself starring Alexander Vlahos as Dorian Gray, soon turned into a five series run with spin-off audio dramas and standalones.
Confessions of Dorian explores what if the titular character survived, taking the listener down a dark and twisted anthology of love, lust, revenge, regrets, highs and lows of this immortal's life. As Wilde's anti-hero was one of literature's first openly bisexual leads, BF explores how Dorian adapts (or refuses to) in future eras, confidently pursuing whatever man or woman takes his fancy.
For your LGBTQ playlist, I'd recommend a few of the following - but I'd also highly recommend following the series chronic logically, these are just a few favourites of mine:
The Picture of Dorian Gray (Written by Oscar Wilde & Adapted by David Llewellyn)
The Heart That Lives Alone by Scott Handcock (The Confessions of Dorian Gray: Series One, Episode Four)
The Mayfair Monster by Alexander Vlahos & Jolyon Westhorpe (The Confessions of Dorian Gray: Series Two, Episode Seven)
The Prime of Deacon Brodie by Roy Gill (The Confessions of Dorian Gray: Series Two, Episode Six)
Ghosts of Christmas Past by Tony Lee (The Confessions of Dorian Gray: Series One, Episode Six - also a Sherlock Holmes Crossover)
Torchwood Range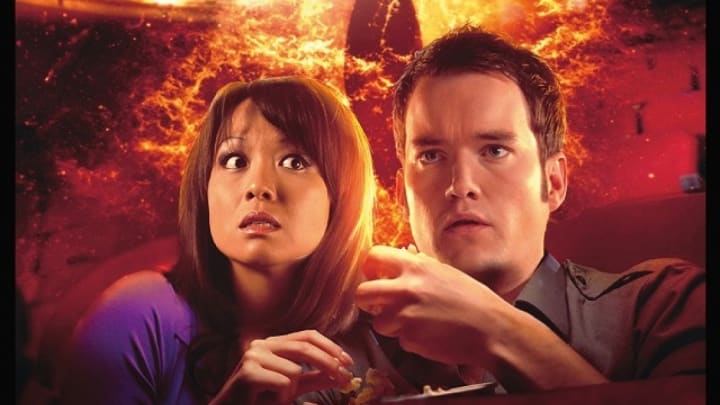 The Doctor Who spin-off has a wide variety of LGBTQ characters fighting aliens in individual audio dramas while falling in and out of love or trying to maintain a relationship when the world is ending. Despite their characters meeting tragic ends in the TV series, Gareth David-Lloyd (Ianto Jones) and Naoko Mori (Toshiko Sato) have been BF regular cast members and these two have always been a favourite of mine.
Like many of the LGBTQ characters in Torchwood, their sexuality is never stigmatised and they may not always be confident in their romantic pursuits, but its always a positive representation because the characters are written as complex characters and never written to meet a diversity quota.
Here some of my favourites:
Doctor Who: Stranded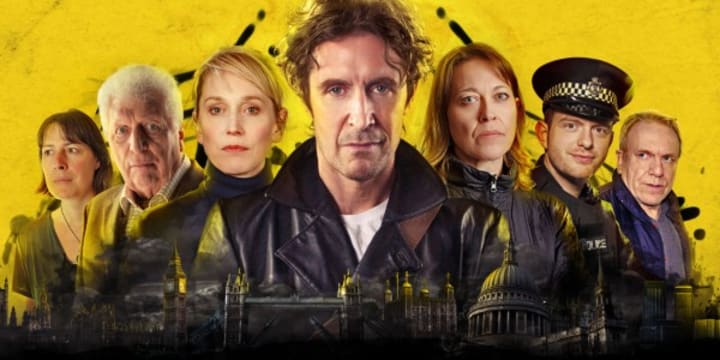 The TARDIS is gone. Stranded in one time and place, the Doctor, Liv and Helen seek refuge in Baker Street. But the house has changed: they now have neighbours – not all of them welcoming. And someone has a dire warning for the future.
The Doctor and friends face their greatest challenge yet: living one day after another, in 2020 London.
Rebecca Root made Doctor Who history as the first transgender companion to the Eighth Doctor in the latest four-part audio drama. Tania Bell is a character with her layers, which is what Root loved about this new companion:
"She's [Tania Bell] a person like all the other people I have played and hope to play in the future. She's not perfect, but she's not a mess, and certainly, I don't think her gender identity has any influence on her behaviour in the story…It would have been amazing to see a trans person in a show like Doctor Who. In fact, to see a Trans person period would have been amazing. But I [grew] up in the '70s and society was differently populated back then, and gender ID was not really 'a thing.'"
The Last Party on Earth by Matt Fitton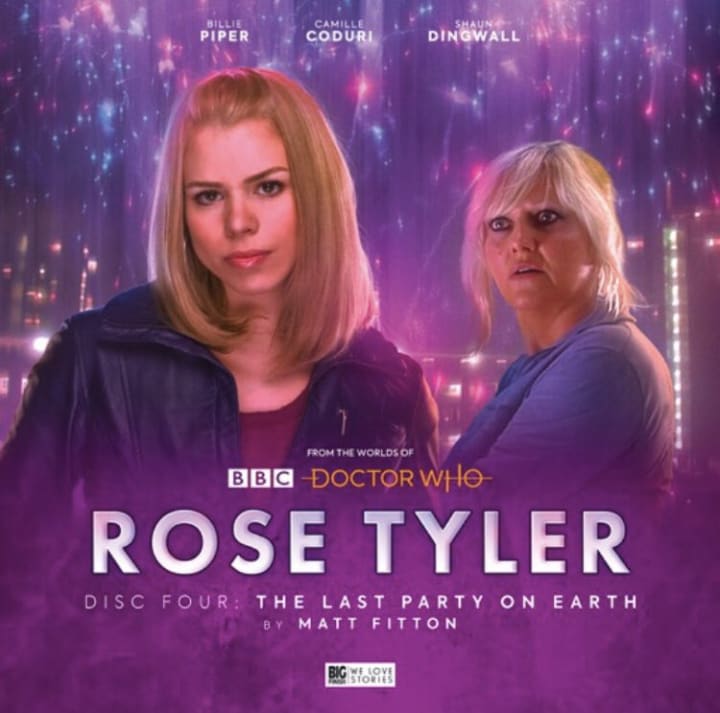 Rose and Jackie visit a home very close to the one they left behind. But some old friends are missing, and some are unexpectedly present… Rose meets two young men she knows should be together - it can sometimes take the end of the world to see what's right in front of you.
Meanwhile, the Powell Estate faces Armageddon in the only way it can – by throwing a party.
It seems appropriate to end this playlist on a love story. Matt Fitton's final script focuses on Russell T. Davies ' world, but set in an apocalypse and with no Jackie, Mickey or Rose in that world. With real Sliding Doors vibes, characters gone are alive and relationships are changed or broken without key people. Anyone who's read Rose knows Rose and Mickey had two best friends that fall for each other - through Rose and Mickey's encouragement, both Patrice and Mook are very much in love during the novelisation.
This episode looks at a reality where Mook and Patrice ignored their lingering feelings and only have one night left, both characters are brought to life by Syrus Lowe (Patrice Okereke) and Waleed Akhtar (Mook Jayasundera). There's a real sense of Powell Estate as a community in this drama (which we rarely saw during the TV series) and with Carmille Coduri giving a great reprisal of Jackie Tyler, this finale looks at love on many different levels.
Wondering how you're going to make this playlist? Don't worry - The Big Finish App allows you to make playlists of their audio dramas on your account! Get listening and make sure to share the love of stories this month.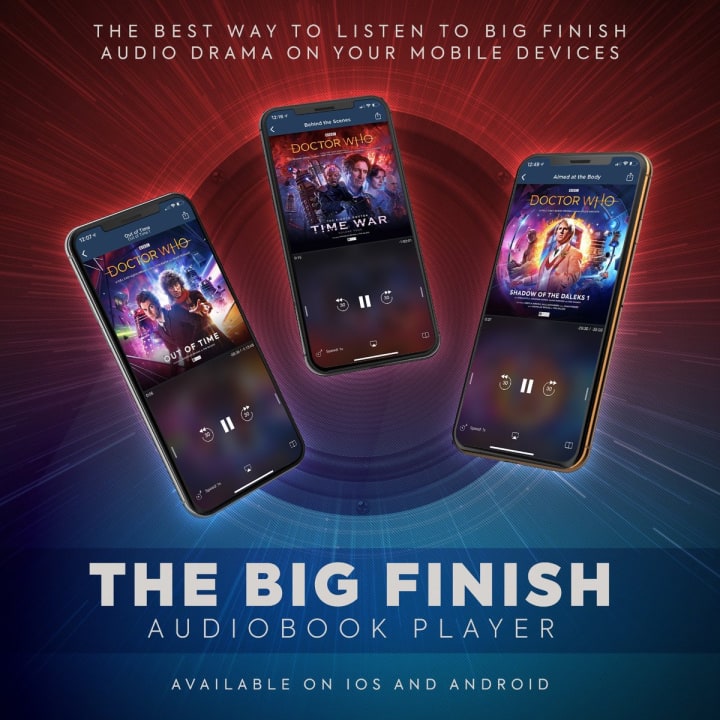 Vocal is having a limited time $1/71p deal for the first month for new signups to Vocal Plus.
This site has really kept me motivated in writing outside script work and analysing screenwriting and storytelling from multiple angles. There are many different communities and themes, so there's plenty of reading material if you have writers block. Follow this link and get writing!