'The Lives of Captain Jack: Volume 2' Review
John Barrowman gets to play Doctor in Big Finish's latest box-set.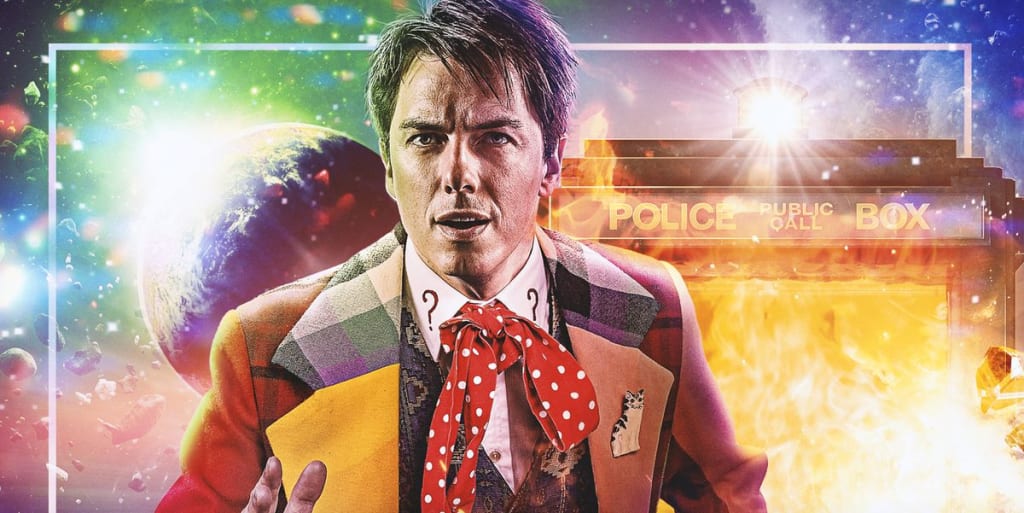 For fans of 21st-century Doctor Who, few characters have left an impact the way Captain Jack Harkness has. Played by the incomparable John Barrowman and introduced in 2005's "The Empty Child"/"The Doctor Dances," he's gone on to be a sizable presence through numerous appearances, a spin-off series in the form of Torchwood, and even a mention in the 50th-anniversary special. He's also found a home on audio, with Barrowman reprising the role for Big Finish Productions since their Torchwood range kicked off in 2015. Even so, there are parts of this immortal wanderer's life left unaccounted for still, opening up new storytelling avenues. The Lives of Captain Jack offers up just such opportunities, and the second set, released in June 2019, also gives Jack a chance to do something he'd never get to do on-screen: interact with one of the Doctors from classic Who.
Just such an interaction occurs in the set's opening story. James Goss' "Piece of Mind" has Jack thinking he's about to reunite with Christopher Eccleston's Ninth Doctor after a century stuck on Earth. It's the Doctor, but not the one he was expecting: it's the Sixth Doctor played once more by Colin Baker, who has had something of a renaissance over the last twenty years at Big Finish. With the Doctor incapacitated and apparently in mid-regeneration, the Captain leaves Earth behind, puts on the (in)famous coat of many colors, and proceeds to "play Doctor" in place of the stricken Time Lord.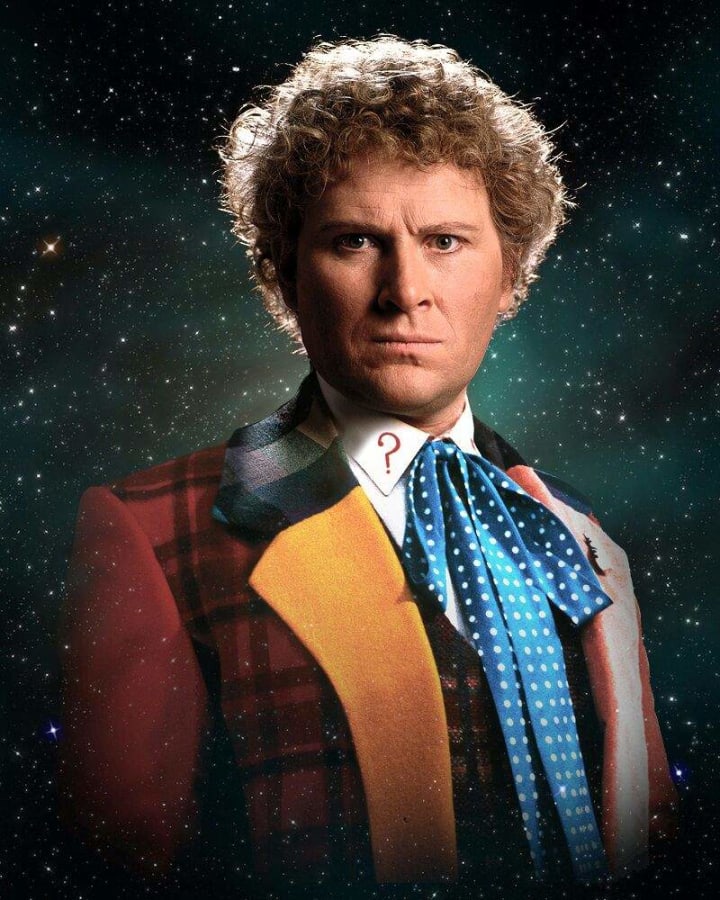 With the Harkness Doctor stepping into the middle of an interplanetary siege, half the fun of listening to Goss' story is hearing Jack trying to fill in the Doctor's coat. The contrasts in their respective approaches, highlighted in Jack's new Who appearances, comes to the fore again here with often humorous results as the ailing Doctor tries to counsel Jack. Before it's over, however, Jack learns turnabout is indeed fair play, leading to scenes which will likely leave listeners having a good share of laughs. The result is a delightful romp where two different eras of Who meet up over the course of 70 minutes or so.
Despite the prominent placement of a Sixth Doctor coat-wearing Jack on the cover, the other two stories in the set don't feature Baker's Doctor or the TARDIS at all. Instead, they head off into their own quite different territory. The second story, "What Have I Done?" by Guy Adams, takes listeners to an earlier part of the Captain's timeline during the First World War and the bloody, drawn-out siege at Gallipoli. It's here that Jack comes across a wounded and delirious Turkish soldier named Ata (played by Atilla Akinci) who keeps asking the titular question. With the pair trying to make their way through and across the lines, the story is an intriguing exploration of guilt and morality in wartime. While the addition of a sci-fi element to proceedings takes away from things a bit, what is effectively a two-person drama between Barrowman and Akinci makes for compelling listening all the same.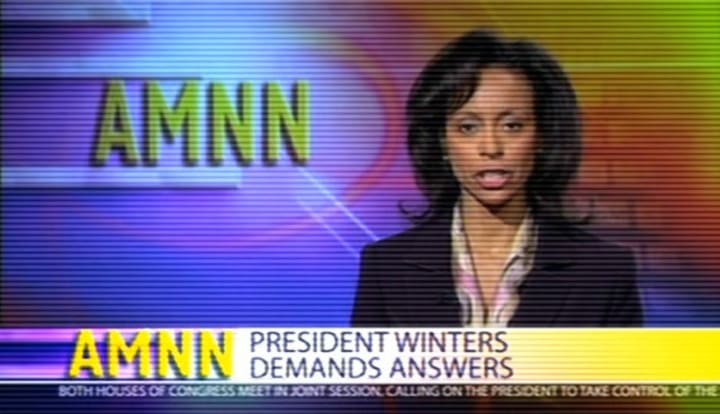 The concluding story of the set features Captain Jack alongside another returning figure from 21st-century Who. Newscaster Trinity Wells (played by Lachele Carl) was a frequent presence in the early years after the show's return, offering an international flavor to the show's events via her newscasts. In recent years, however, she's disappeared off the scene. Offering an in-universe explanation for that is another story from writer James Goss. "Driving Miss Wells" sees the former newscaster on a book tour a few years on from when we last saw her, trying to make sense of the stories she reported that somehow always ended in the world going back to normal. Her driver? None other than the good Captain himself. All told, however, things in Trinity Wells' life are still strange, from death threats to what she starts to think might be an alien conspiracy after all.
Part conspiracy thriller and part character piece, Goss' script is an impressive look at what it's like to live in the Doctor Who universe where Earth seems to be under attack every week, but nobody seems to pay too much heed to the fact. It's also great to see Carl return to her role, especially with something to do besides sitting behind a news desk, something made all the better by her chemistry with Barrowman. Though it riffs on similar territory to Big Finish's very first Torchwood release "The Conspiracy," the character stuff in the story raises it above direct comparisons to be satisfying listening in its own right.
So what about Barrowman himself? In my review of the aforementioned "The Conspiracy" back in 2015, I noted that both there and in the earlier BBC Radio dramas based on the series, he came across rather oddly on audio, something I became more aware of watching him on-screen where he conveyed so much visually. Being the first time I've heard him in some time, I can say he has improved considerably. His audio performances especially shine at lighter moments, something which makes listening to the opening story all the more pleasurable. While he comes across as one-note at times when playing things more serious, he's come a long way from those early performances.
If you're new to the world of Big Finish's Doctor Who audios or a fan who has been away for a bit, this second set of tales from The Lives of Captain Jack is a friendly place to dive in. The three stories are standalone from each other and the broader Who canon, making them welcoming to those fresh from adventures on TV. Plus, it's a chance to take in a crossover between two different eras of Who, find out part of what Jack was up to in the First World War, and catch up with a familiar face from the series.
What more can you ask for?
About the Creator
Matthew Kresal was born and raised in North Alabama though he never developed a Southern accent. His essays have been featured in numerous books and his first novel Our Man on the Hill was published by Sea Lion Press in 2021.
Reader insights
Be the first to share your insights about this piece.
Add your insights