'The Last Jedi' Is Your Father's Masterpiece. And Yours, Too
For the moment, let's just pretend I'm Darth Vader.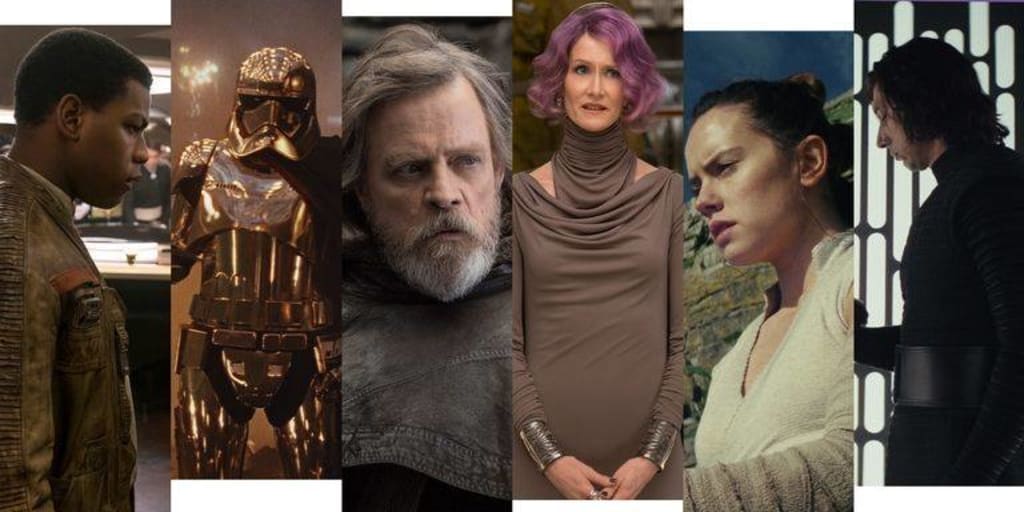 Good morning.
I remain fascinated by The Last Jedi reviews, pro and con. And so, I figure, it's my turn.
And NOTE: This review will take aim at those who dislike the film to "fit in," as opposed to those who legitimately have issue with it.
SPOILERS BELOW; SCOLL DOWN AT YOUR OWN RISK...
>>>
>>>
>>>
>>>
>>>
>>>
>>>
>>>
>>>
>>>
Here goes...
THE LAST JEDI IS YOUR FATHER'S MASTERPIECE. AND YOURS, TOO.
Luke Skywalker has come of age.
He was unaware that Han had died, though the regretful Jedi trained the assassin of his brother-in-arms. He exiled himself within Ach-To, never again to leave. He left The Force behind, cursed the Jedi order, and turned his back on his sister.
But... in the end, he astral-projected himself to support his sister's efforts, and subsequently performed a singular act of Force-enabled martyrdom that promised to once again restore a sense of hope to the galaxy.
For those who have found The Last Jedi to be more sinful than soulful, ask yourself, "Is this not Luke's nature, after all?" If your answer is "no," you are complaining about what, exactly?
Our characters have grown, not just Luke. Akbar is dead. War is hell. Shit happens. Ghost-Yoda is as mischievous as he was in Empire, and yet his nuggets of wisdom are of no less value than when Luke was but his Padawan. ("The greatest teacher, failure is. Skywalker, still looking to the horizon. Never here, now, hmm?") General Leia is no "Mary Poppins" and yet, thankfully, she has learned to channel her own Forceful abilities. The John Williams score that played under that soaring scene raised goosebumps equivalent to a certain medal ceremony from over 40 years ago. Carrie, you are missed. That was a hell of a powerful sequence and a wonderful tribute; my disbelief was happily suspended.
I was an original fanboy from 1977. I remember my first time as I do when I lost my virginity. When the aforementioned medal ceremony concluded and the end credits rolled in the original film, I literally could not stand. My parents and two brothers left for the lobby; my legs were totally numb. I sat, bowled over, for minutes until my dad came and escorted me out. The obsession started that long ago, that far away in Monticello, New York.
Today, as a long-married 53-year-old television producer and writer living in Los Angeles, those feels returned. The Last Jedi will gross domestically, oh, $750 million. Globally, perhaps $1.75 billion. The haters will scream louder than most of the rest of us, and yet many will see it at least once more so they'll have more to pick on.
To them...
Be Peter Pan if that makes you feel good. Elect to never grow up and whine that your favorite characters are now dirty and have wrinkles. They've lived. You don't approve of how they've been portrayed, well, inform the IP owners that their "canon" is all wrong and messy. Do it better.
Or bask in your mock indignation because it's "cool."
Your protests are falling on deaf ears to this writer. I am your Darth Vader. I know best so join me on The Dark Side. The Last Jedi is a masterpiece of modern pop-art that will live on long after your bedtime.
star wars
About the author
Joel is a writer-producer, and partner in TV development group Council Tree Productions. He has developed projects for Ovation TV, TNT, Decades TV and FOX Studios, among others.
Reader insights
Be the first to share your insights about this piece.
Add your insights