The Fire Next Time
Looking back at the 1993 mini-series that foresaw the potential threat of climate change.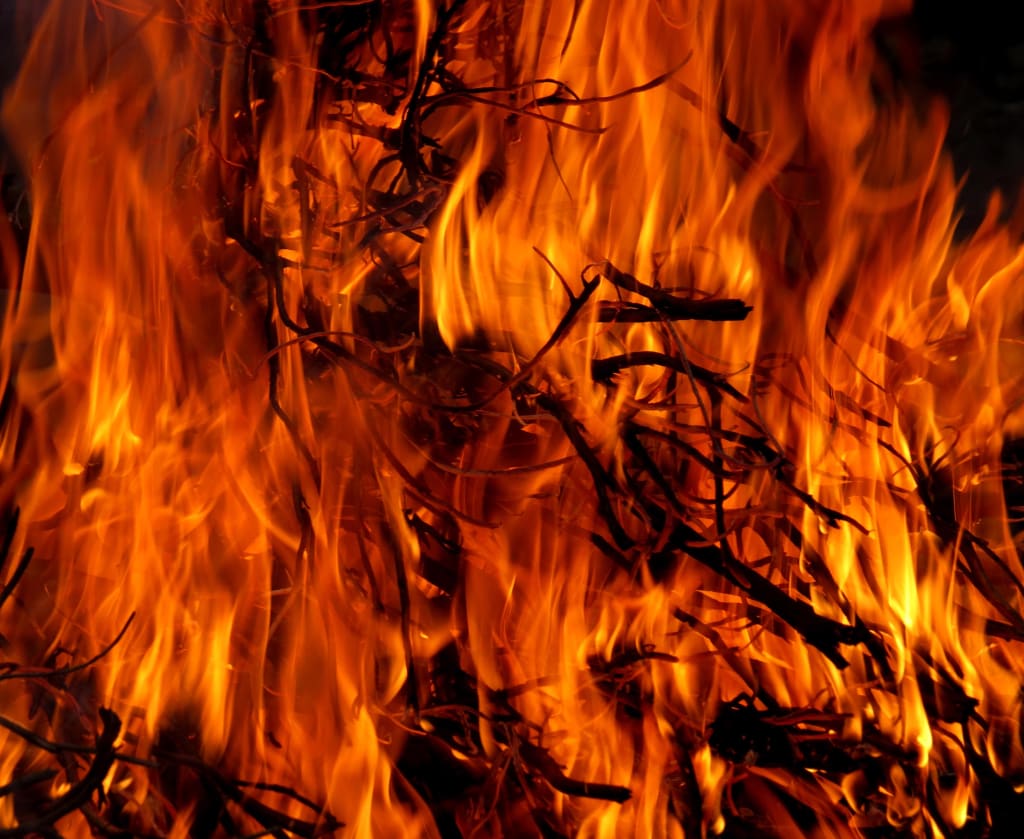 Climate change has hit the headlines again in the last few days with the decision made by the current administration to withdraw from the Paris Accords. There's been all the usual discussions: should we or shouldn't we be a part of it, is climate change even real, and so forth. In my own mind though was a miniseries I recently watched on the recommendation of a friend and fellow writer called The Fire Next Time that, despite being aired in 1993, touched upon much of what we're dealing with in the year it was set in.
Set in the then far off year of 2017, the series focuses on the Morgan family led by Drew (the ever reliable Craig T. Nelson) and his wife Suzanne (Bonnie Bedelia) living on the Louisiana gulf coast with an economy in a permanent recession and mother nature going crazy thanks to climate change. Drew is an everyman who is struggling to keep his fishing business and his marriage together, happy to think that in spite of everything taking place around him it will remain the same as it always has. Suzanne, a science teacher, disagrees which is among the many tensions between them as the opening part kicks off. Once it gets beyond the initial set-up is when it kicks into high gear.
The first half sends Drew to California where his son has been staying with an unscrupulous uncle who has been getting rich off of famines and disasters taking place around the world. On their way back across the country father and son encounter wildfires, droughts, migrant workers from Mexico and militia like groups hunting them, before returning to Louisiana in time for a Katrina like hurricane. The second sees the Morgan family effectively becoming refugees on a journey that takes them across the country and eventually to the Canadian border where Americans are desperate to get across as it has yet to be hit with the worst effects.
In some ways, it's a remarkably prophetic piece of work. The Katrina like hurricane that brings the first half to a conclusion is perhaps the best example of that with sequences of under-prepared local officials and what are effectively refugees being at times eerie precursors of similar scenes from our now recent past. Other aspects of it could also easily come from recent headlines including droughts, wildfires, issues on the Mexican border, the "rust belt" across the American heartland, and a potential exodus of Americans over the Canadian border (though in the real 2017 the reasons are quite different). Even with everything happening, there are still arguments about the nature of what's happening and, if it is happening, with the sense that things might be avoidable if only someone would be willing to try and do something when they had the chance.
It's not always on point though. The series, like so much of 90s sci-fi, failed to foresee the rise of cell phones and the internet (indeed there are a number of sequences with characters making calls through futuristic looking pay phones). It would also seem that there was an expectation that electric and solar powered cars would have made their way onto our roads already. The series also makes the mistake of thinking that putting the word "eco" in front of everything makes it seem futuristic when it instead suggests a lack of imagination on the part of writer James Henerson.
Indeed it is Henerson's script which might have a large amount to do with why The Fire Next Time has sunk into relative obscurity. Despite a solid cast (including Jurgen Prochnow and a young Paul Rudd) and good production values given when it was made, Henerson's script tends to be more melodramatic than anything else. The relationships between everyone in the Morgan family feel like a list of cliches and the dialogue can at times be tortured which undermines both the prophetic nature of its plot and some nice pieces of world-building. Worse perhaps is that the good first half eventually gives way to a wheel-spinning second half that is devoid of drama for the most part. Indeed, if this had been a single ninety minute TV movie based around the first half it would have been considerably better but instead it is a three hour miniseries that is too long for its own good.
The script then perhaps undermines how strong this should have been. This issue and the potential threat we face has yet to find its equivalent to the momentous TV movie The Day After or its British equivalent Threads which brought nuclear war into our living rooms. Yet looking back on it, The Fire Next Time offers some surprisingly prophetic moments with solid performances and production values weighed down by a cliched script that never manages to create a gripping drama despite all those things. Perhaps it is a curiosity from a bygone age but one worthy of revisiting if only for a vision of what might have been.
And perhaps still could be.
About the Creator
Matthew Kresal was born and raised in North Alabama though he never developed a Southern accent. His essays have been featured in numerous books and his first novel Our Man on the Hill was published by Sea Lion Press in 2021.
Reader insights
Be the first to share your insights about this piece.
Add your insights