The Best 'Star Wars' Planets To Visit On Holiday
Where Would YOU Go?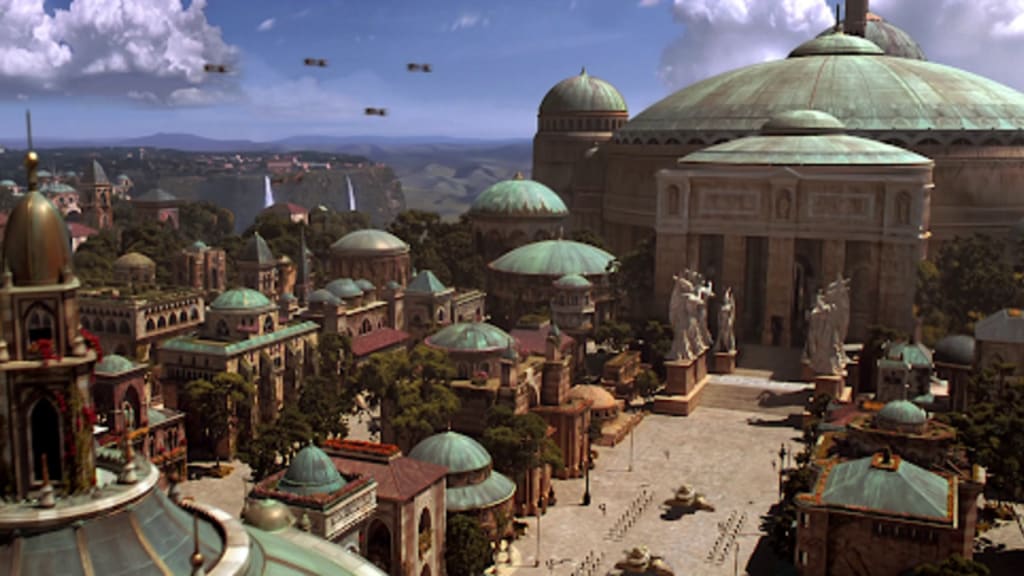 With everything opening back up, vacations are on everyone's minds. We all just want to get away and relax and forget about life for awhile. But what if vacationing in the Star Wars universe were possible? What planets would be the best to just sit back, relax, and get your vacation on? While there are definitely some planets that would probably not make the list for example, Tatooine may be a giant sandbox, but there's no ocean or places to cool off so what's the point of sand without swimming? There are definitely some planets in the galaxy that would make anybody looking for a good relaxing time very happy.
5. Naboo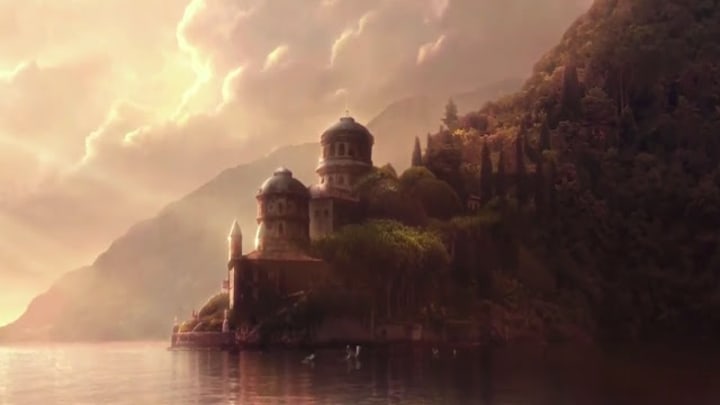 Naboo is one of the most beautiful planets in the Star Wars universe. It is bright and sunny, which is always good for some vitamin D. There are vast fields of wildflowers, forest, remote regions to seclude yourself away, and immense bodies of water to swim, boat, or, if you feel daring, pilot a ship through the planet's core. Perhaps if you are lucky, you might find someone to rent one of those large fancy houses way out in the countryside. The cities in Naboo are large, vibrant, and full of shopping, and the people are very nice. Naboo would definitely be a nice relaxing place to visit.
RELATED: Most Beautiful Moments In 'Star Wars'
4. Coruscant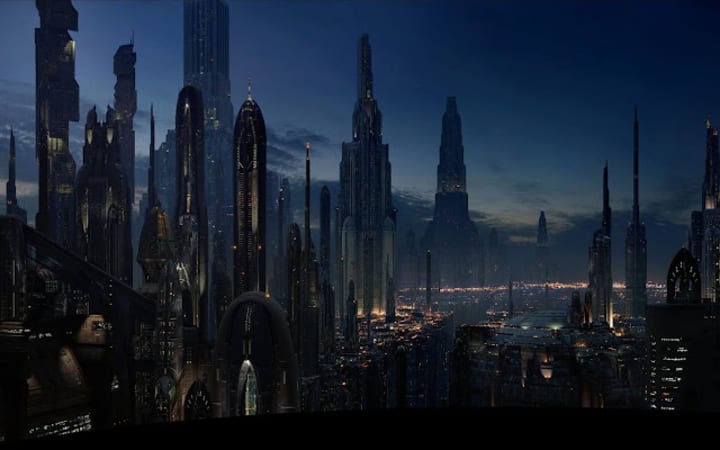 Most people tend to think kicking back on a beach or relaxing in the mountains to be the best vacation spots. However, what about some good old retail therapy? Coruscant is one of the busiest cities in the Star Wars universe and is absolutely huge. There are numerous shops selling all sorts of items. Not to mention, the numerous bars and nightclubs. There's theater as well. Just be sure that you aren't listening to someone else's story about the Dark Side while watching a show! Also, a word of caution about the bars. Don't buy any deathsticks from shady characters. In fact, if you do find someone selling, perhaps try to help them rethink their life. Whatever your interests, if a big city, shopping, theater districts, restaurants, and bars are your thing for a vacation, then Coruscant is the place for you!
3. Endor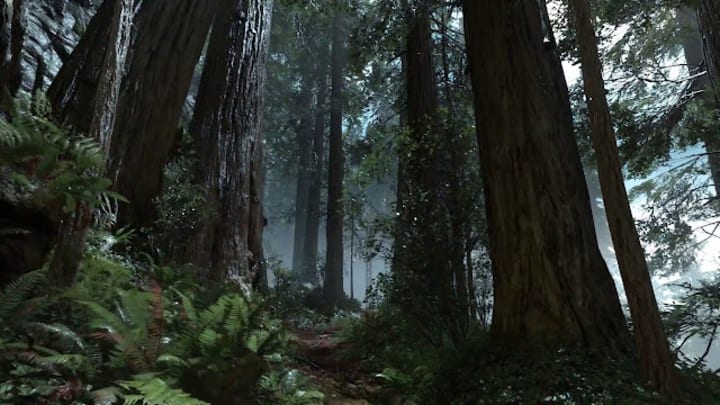 If you like remote forests and fuzzy creatures, then Endor is going to be the place to vacation for you. Endor is a small moon covered entirely with forests. It is remote, beautiful, and very peaceful. It's perfect for hiking and camping. That is, unless you disturb the natives. In which case, you better hope that you make friends with them fast or else have a golden metal "god" to help convince them that you are not their dinner. And if you do make friends with the Ewoks, be sure to have plenty of exciting stories to tell them! If you want to actually visit the real life Endor (minus the Ewoks, unfortunately), visit the California Redwood National Park since that is where most of the Endor scenes in Return of the Jedi were filmed!
2. Canto Bight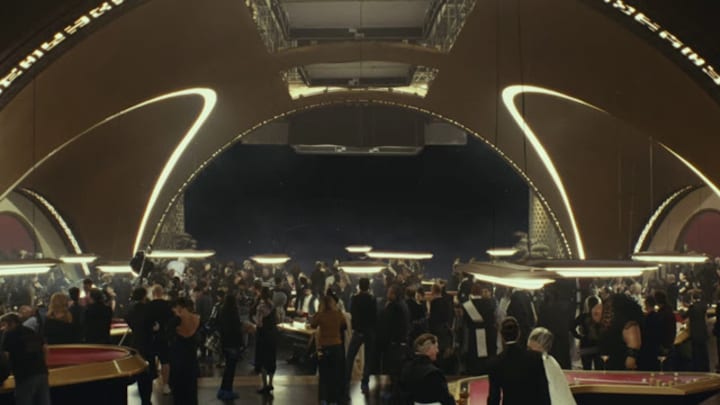 If casinos, resorts, and gambling are your thing for a vacation, then look no further than Canto Bight. It's basically Las Vegas meets Star Wars with some very high profile patrons and people to meet. There are river cruises, popular racetracks (with gambling), cards, slots, and any other game that you could think of. If you have the money to spend on vacation, then this would be a good spot for you.
1. Scarif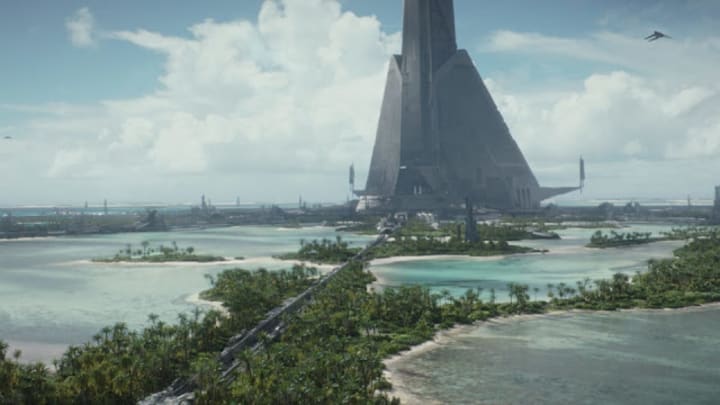 While there was a part of this planet that was destroyed in Rogue One, there are still beaches and tropics galore to visit. The setting is very much like that of one of the Pacific Islands complete with numerous white sand beaches, palm trees, tropics, sunny skies, and beautiful blue clear water. It is the perfect beach paradise for anyone who loves to swim. There are numerous little islands to explore. You could go boating, swimming, building sand castles, etc. However, it might be a good idea to visit while the Imperial Security Complex isn't policing who goes in and out.
Now that you've seen some of the best Star Wars planets to go on vacation to, which one is your favorite? Which planet is your ideal vacation destination?
READ NEXT: The 5 Most Brutal Battles Of The Clone Wars
Written By Elizabeth Dresdow
Source(s): Den of Geek, Dork Side of the Force, Screen Rant
Syndicated From Culture Slate