Star Wars: Four Actresses Who Could Play A Live-Action Sabine Wren
The popular character could soon make her debut.
Sabine in Rebels. Credit: Disney.
After beloved animated Star Wars characters Bo-Katan Kryze and Ahsoka Tano made their first live-action appearances in the most recent season of The Mandalorian, fans have been eager to see other characters make the leap. Now, it seems like one of the most popular choices might just be close.
Rumours are swirling that Sabine Wren, one of the major characters in Star Wars: Rebels, could be set to appear in either season three of The Mandalorian, or the upcoming Ahsoka series. She would be a good fit for either. Being both a Mandalorian survivor and former wielder of the Darksaber, Sabine could slot quite easily into the current plot of The Mandalorian, and the character already has a relationship with Ahsoka, embarking with her on a quest to find Ezra Bridger in Rebels epilogue.
Here are four actresses who could portray Sabine Wren in live-action.
1. Tiya Sircar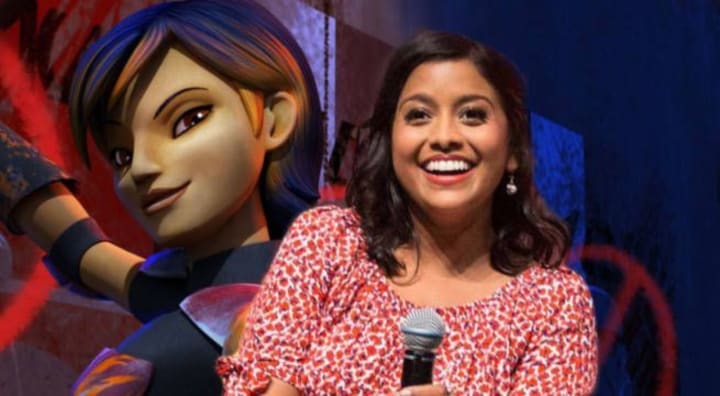 Katee Sackhoff, previously best known for her role as Starbuck on Battlestar Galactica, voiced the character of Bo-Katan Kryze in both Clone Wars and Rebels, and also played her for her first live-action appearance in The Mandalorian. Both versions of the character have been well received by fans and critics. Thanks to Sackhoff's successful transition between the animated and live-action Bo-Katan, many fans are throwing their support behind Sabine's voice actor, Tiya Sircar, to also play the role in live-action.
Sircar, who voiced Sabine throughout all four seasons of Star Wars: Rebels, would be eager to reprise the role in live action, if she were asked. The actress has also declared her willingness to undergo a makeover to match Sabine's distinctive dyed hairstyle.
2. Naomi Scott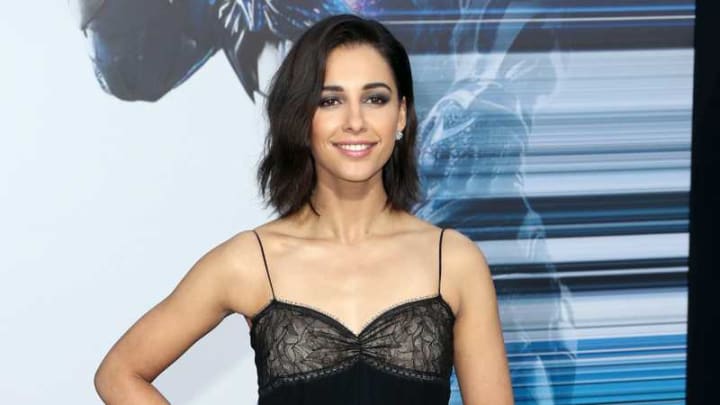 While probably best known today for her role as Princess Jasmine in the 2019 live-action remake of Aladdin, Naomi Scott is no stranger to Sci-fi, with one of her earliest roles being that of Maddy Shannon in Steven Spielberg's short-lived sci-fi TV series, Terra Nova. She also took on the role of Kimberley Hart, the Pink Power Ranger, in 2017's Power Rangers reboot.
Another tick in Scott's column is that she has played action roles before, with Power Rangers and the 2019 Charlie's Angels film. This experience would serve her well if she were to play a skilled warrior such as Sabine. It's also known that Disney often likes to choose actors from it's existing stable. Scott was a Disney girl even before Aladdin, appearing in the popular Disney Channel Original Movie, Lemonade Mouth.
3. Sasha Banks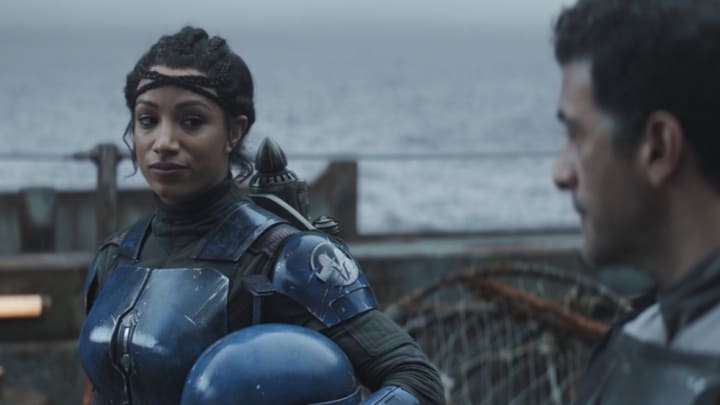 According to a few fan theories, Sabine may have already appeared in The Mandalorian's second season. Sasha Banks played Koska Reeves, a Mandalorian warrior serving under Bo-Katan Kryze. Fans will remember Reeves for her brave actions rescuing The Child, aka Grogu, after he and his cradle were swallowed by a mamacore in the episode 'The Heiress'. Reeves also took part in the mission to rescue Grogu from Moff Gideon in the Season 2 finale, 'The Rescue', and witnessed Din Djarin's accidental claiming of the Darksaber, as well as Grogu's departure to train with Luke Skywalker.
Some fans believe that Koska Reeves may actually be Sabine Wren in disguise. While a fun theory to play with, it doesn't have much supporting evidence. Sabine was a well-known member of the Rebel Alliance, and with the New Republic being in control of most areas during the time of The Mandalorian, there wouldn't really be any need for Sabine to disguise herself. The theory seems to stem mostly from the fact that some fans believed that Koska Reeves was Sabine Wren when she first appeared in The Mandalorian season 2 trailer, and are unwilling to let go of this belief.
4. Chloe Bennet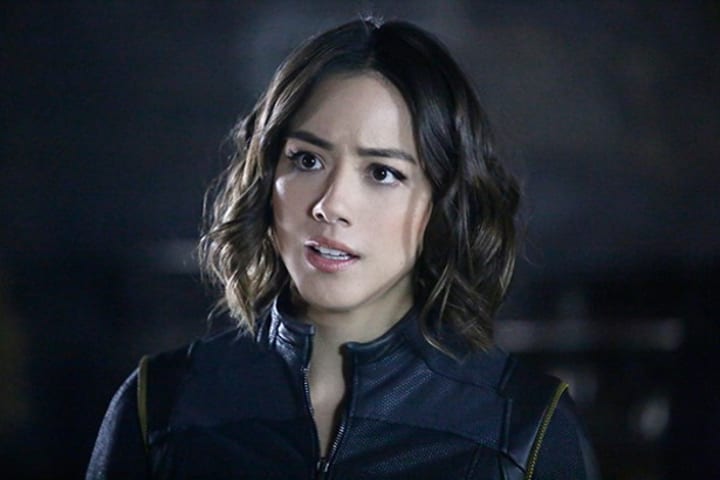 Coming off of seven seasons as Daisy Johnson in Marvel's Agents of S.H.I.E.L.D, actress Chloe Bennet is probably on the hunt for her next big role, and Sabine could fit the bill. Bennet wouldn't be the first actor to jump from Marvel over to Star Wars. She would be following in the footsteps of Paul Bettany, who took on the role of villain Dryden Vos in Solo: A Star Wars Story while also playing Vision in the MCU, and Rosario Dawson, who played Claire Temple in Netflix's Marvel shows before stepping into the role of Ahsoka Tano. As an Asian-American, Bennet has also become a popular choice among fans who wish the live-action Sabine Wren's casting to honour the Asian heritage present in the animated character designs of Sabine and her family.
However, as mentioned, Bennet has just finished a stint in a long running TV series. From the sound of it, the upcoming Star Wars shows, including Ahsoka, Rangers Of The New Republic, and The Mandalorian season 3, will probably include multiple character crossovers. Committing to one show may mean appearing in all three, and Bennet may not be ready for another time commitment of that magnitude just yet.
Whoever ultimately plays Sabine Wren has some very important painted armour to fill. She's a great character, and we hope to see her on screen again soon.