Saddle Up To Meet The 'Westworld' Season 2 Characters
When HBO's Westworld eventually returns in 2018 expect there to be a mix of old faces and new.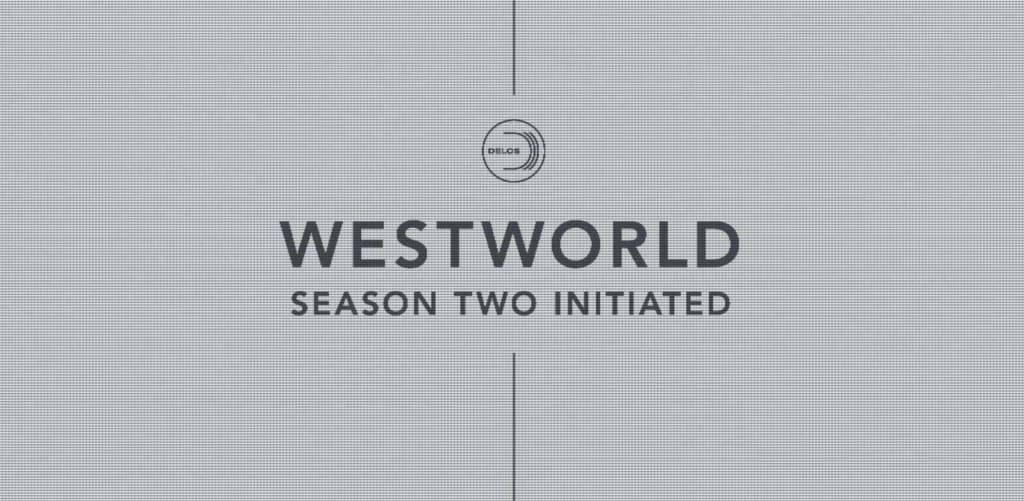 'Westworld' [Credit: HBO]
When HBO's Westworld eventually returns in 2018 expect there to be a mix of old faces and new. While it could be goodbye to young William and hello to the Man in Black permanently, don't rule out the odd flashback or two — who doesn't want to see MIB undergo that mole removal surgery? It is still early days for who is who and when is when, but expect the wait to get a lot longer. Check here to see who will be polishing their revolvers (or samurai swords) for pistols at dawn round two as the Westworld Season 2 characters.
*Confirmed*
The Man In Black/William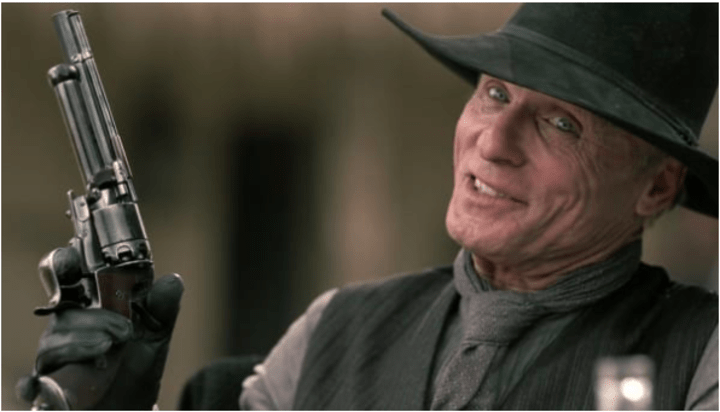 Portrayed by: Ed Harris/Jimmi Simpson
Role: General badass, lover/hater of Dolores, sharp-shooter
Yul Brynner left some pretty big cowboy boots to fill, but consider them filled. A streak of mean roles meant that Harris had the chops to take on the iconic role of The Gunslinger and cause havoc for the residents of Westworld. However, it turned out that the Gunslinger was knocking around under Westworld and that the Man in Black was an entity of his own.
In the past we met William, the caring and supportive park virgin who slowly fell in love with Dolores, while in the present day he was a heartless bastard purely out for his own gain. The entire first season focused on the big reveal that the two men were the same, as well as MIB's mission to find the mythical maze and some hosts to fight back with. It looks like the finale gave him that wish!
*Ed Harris, is (so far) the only cast member confirmed to return in 2018*
*Highly Likely*
Dolores Abernathy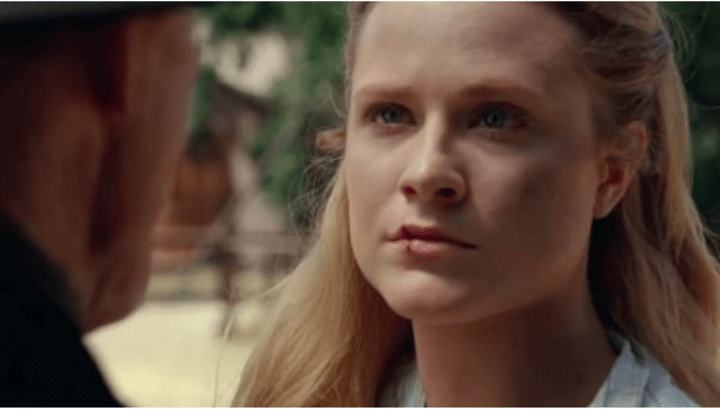 Portrayed by: Evan Rachel Wood
Role: Farm girl, picture painter, concerned Alice in Wonderland lookalike
Wood heads up the Westworld cast as Dolores Abernathy, the fair maiden who discovered that her entire life had been a lie. Drama unfolded as Dolores realized that she was the creation of the theme park's overlords and that she had been here before.
What Bryce Dallas Howard was to Jurassic World, Evan Rachel Wood is to Westworld — we are pretty confident that she's isn't going anywhere. The marketing for the entire show centered around Wood, while framing the show from the P.O.V. of the creations is a unique selling point. Only time will tell if Wood can outrun the theme park's menaces in high heels though.
Bernard Lowe/Arnold Weber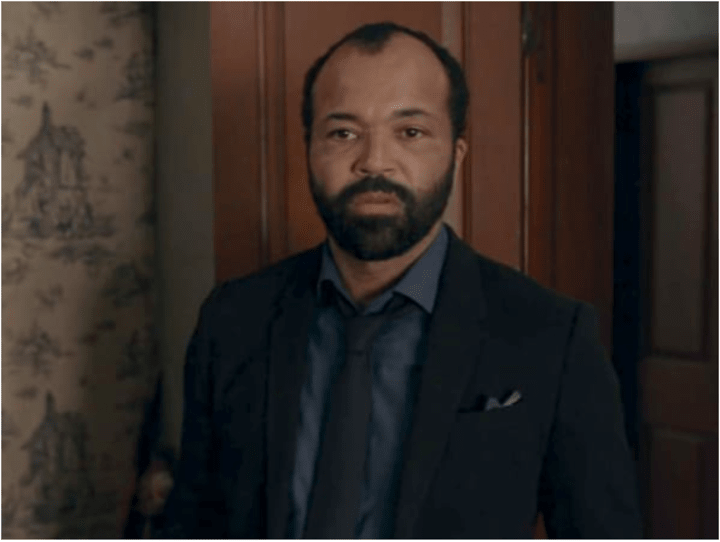 Portrayed by: Jeffrey wright
Role: Creator of life, rubber of glasses, robotic love machine
Wright once again returned to HBO to play Bernard Lowe, Westworld's head of programming and creator of life in the park, but playing God is only going to get you burned, Mr. Lowe. The final episodes of the season reveal that Bernard was actually one of the hosts — a slap in the gob for audiences. However, there was no time to recover, we were then dealt a double blow that Bernard was actually created in the image of the park's deceased co-founder Arnold. Bernard made a miraculous recovery from his basement suicide just in time for the finale, so it is doubtful that he will be heading "Wright" out of the show anytime soon.
Teddy Flood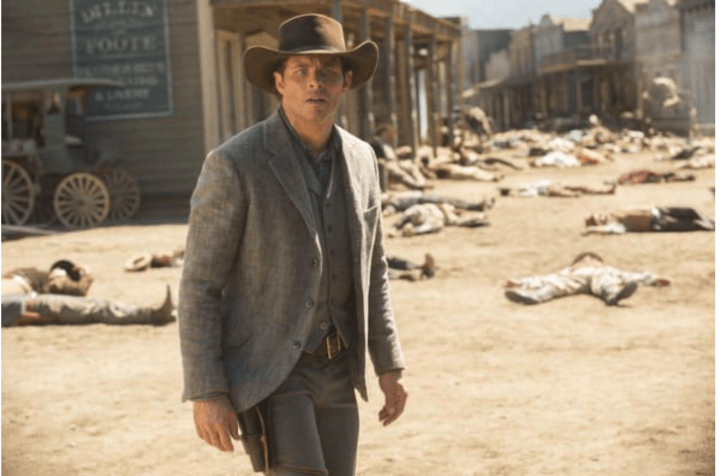 Portrayedby: James Marsden
Role: Human punching bag, bimbo sidekick, lovesick puppy
For Westworld it should have been back to leading man status for Marsden, playing Teddy Flood, the town's newest gunslinger looking for love. It wasn't to be, and Teddy spent almost all of the first season down in livestock management. Season 1 became a South Park of "you killed Teddy, you bastards." Things could be on the up though; Teddy looks pretty safe moving into Westworld Season 2 characters in the robotic uprising -— by Dolores's side, can he finally get the only woman he wants?
Maeve Millay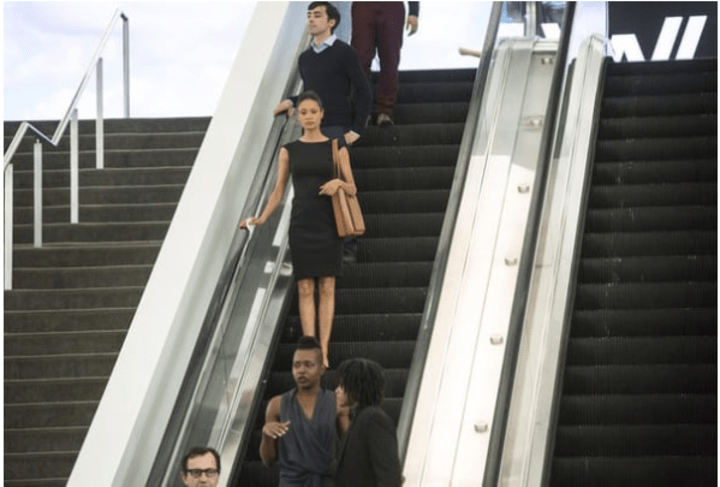 Portrayed by: Thandie Newton
Role: Whip-cracking brothel madam, foul-mouthed temptress, merkin-wearer
Newton's role as Maeve, the beautiful and sharp madam of Westworld, was one of Season 1's biggest arcs. From a tragic backstory to her daring (but repeated escape), Maeve certainly got in and among the action all guns blazing. Given the mystery of just where Maeve's daughter is lurking, plus "where is Park 1 Sector 15 Zone 3?" will undoubtedly carry over to Season 2 — maybe she just wasn't meant to escape.
Charlotte Hale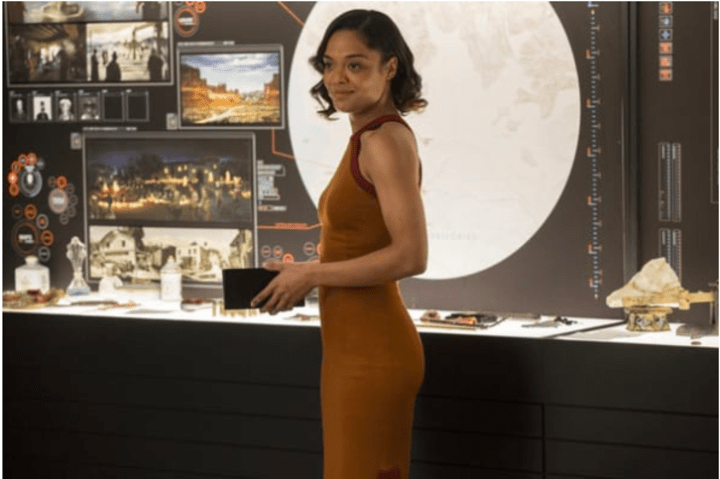 Portrayed by: Tessa Thompson
Role: Corporate bigwig, robot f*cker, mystery shopper
Sadly, Thompson's late arrival to the series means that we didn't really get to spend much time with Charlotte and her intentions remain unclear. Her uncharacteristic crying during Dr. Ford's goodbye speech makes us think that there is more to the Delos board executive than first thought. Could Charlotte possibly be linked to Arnold, or even be his son Charlie (we have thought this one out)? Charlotte will presumably be caught in the crossfire of Dolores's shootings, but might live to fight another season.
Lee Sizemore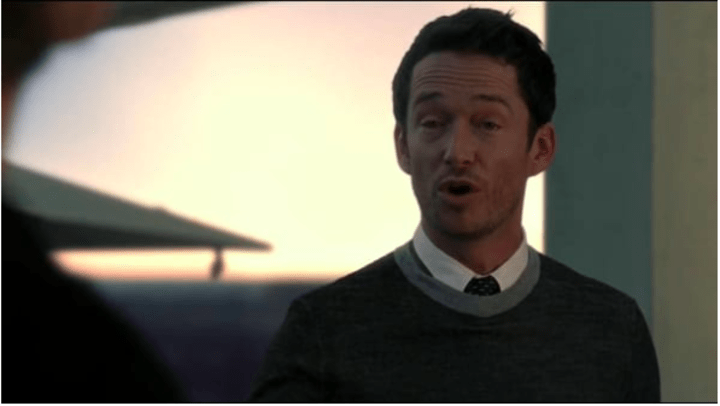 Portrayed by: Simon Quarterman
Role: Public urinator, little bitch, general twat
Sizemore was the one character we wish wasn't returning as a Westworld Season 2 character, but probably will. With Ford being turfed out, Sizemore was tipped to be the new creative director. When we left the sweater-wearing douchebag he was chilling in cold storage, seemingly unaware of the massacre upstairs. Sizemore seems safe for now, but with the park being slowly destroyed, would you really want the job?
Armistice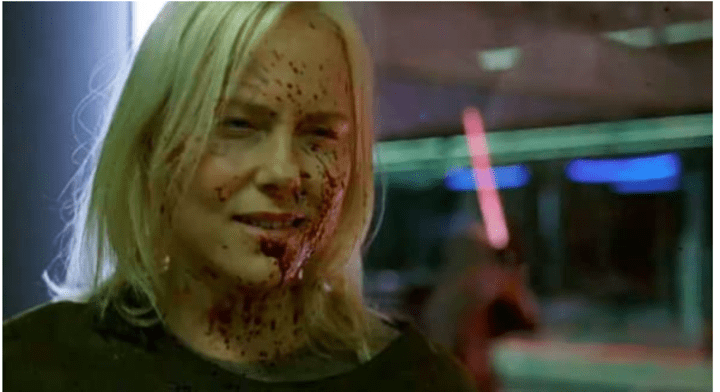 Portrayed by: Ingrid Bolsø Berdal
Role: Tattoo-faced, finger-biter
Armistice led a pretty tragic life, and the tatted bandit wouldn't normally warrant a section. However, the post-credits scene from Season 1 reveals that a one-armed Armistice finds herself in Shogun World. Presumably Season 2 will continue to explore the land of samurais further. As the Western girl trapped there, it might blow Armistice's circuitry.
Elsie Hughes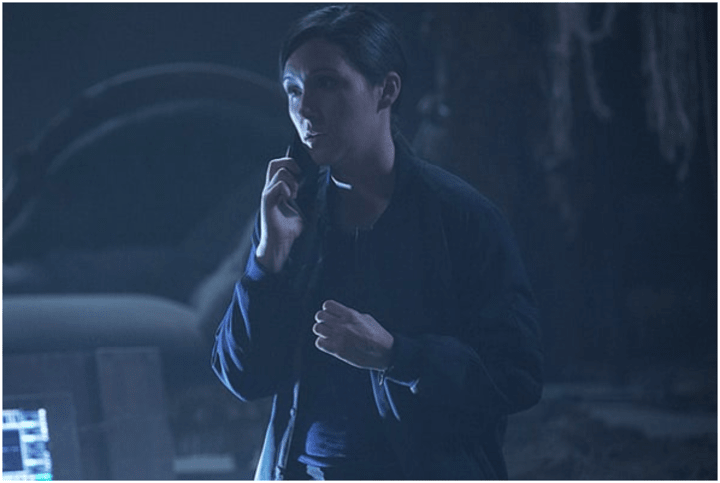 Portrayed by: Shannon Woodward
Role: Woman kisser, snoop, surprise appearance
Although it seemed that Elsie was one for the chop — well, having a flashback of your murder does that — not all may be as it seems. An Easter Egg on discoverdelos.com reveals audio of Elsie pleading for help. This seemingly confirms that Bernard's memory of her death may have been tampered with. Elsie was a pretty proficient programmer, so expect her triumphant return in 2018.
Ashley Stubbs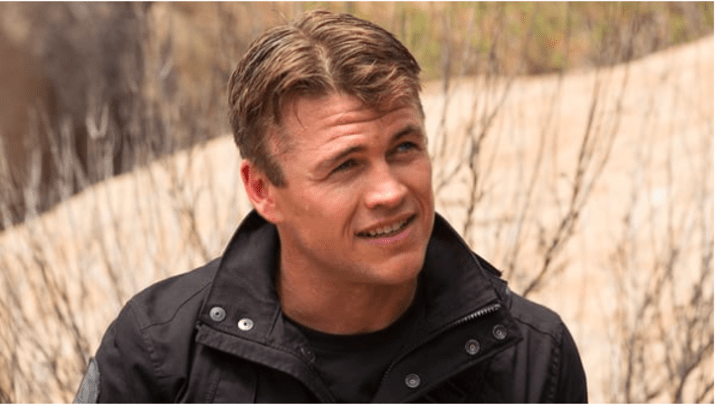 Portrayed by: Luke Hemsworth
Role: Famous brother, macho man, security expert
The other big face MIA from the finale was that of Luke (the forgotten) Hemsworth. Stubbs's foolish one-man mission toward the end of the season saw him kidnapped by some rogue native robots for another "off screen" offing. Who did it, or why Stubbs was grabbed is yet another Season 1 mystery. However, with Elsie back in action, perhaps she was trying to save her budding bromance with Stubbs.
*Who Knows?*
Dr. Robert Ford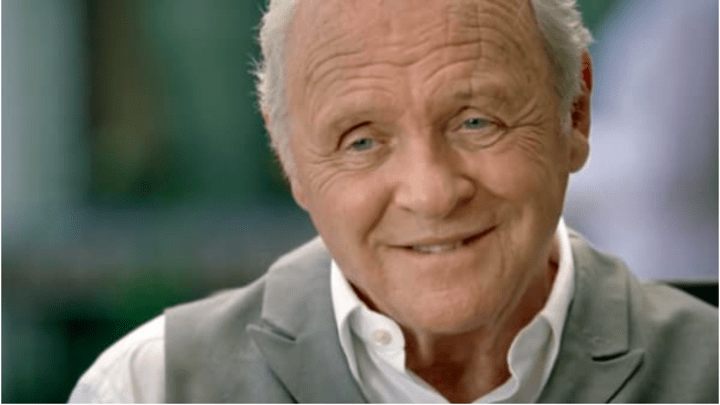 Portrayed by: Anthony Hopkins
Role: Breaker of chains, releaser of hosts, finale cannon fodder
As the Creative Director of the park, Ford oversaw the running of Westworld. From the demise of his partner Arnold right the way through to present day (whenever that is), Ford was the man at the top. That is until everything inevitably went wrong and the Delos Corporation wanted to inject new blood into the park.
You always knew that if Sir Ant was on board, the show was going to have promise, and Dr. Ford's poetic nuances made it impossible not to be drawn to the grumpy grandpa. Sadly, it looks like John Hammond is about the only man who can build an evil theme park and make it out alive. It could be curtains for Ford and Hopkins may have had a short, but very sweet, cameo in Westworld — or has he?
Now that you are all caught up on the patrons and participants of Westworld, stick on the boxset and binge back all the secrets and twists. If you need some music to relax to as you unwind the theories, why not check out our video of all the peaceful piano songs from Season 1?