'Russian Doll': Natasha Lyonne's Time-Loop Drama Adds New Twist to 'Groundhog Day'
The fascinating Netflix dramedy injects new elements into the "live, die, and repeat" premise.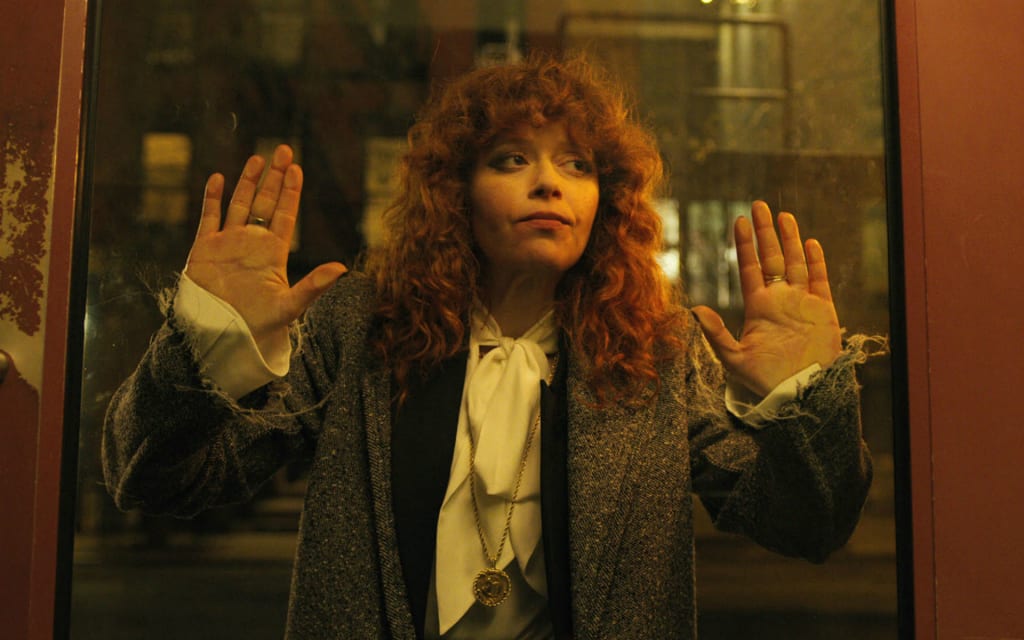 Natasha Lyonne encounters death in more ways than one in Russian Doll. Photo Courtesy of Netflix.
The premise of Bill Murray's 1993 comedy hit, Groundhog Day, about a weatherman forced to relive the same day over and over, has been adapted many times in movies such as Edge of Tomorrow (2014) and Happy Death Day (2017), as well as TV series including DC's Legends of Tomorrow (S3x11) and Star Trek: Discovery (S1x07).
Russian Doll, starring and co-created by Orange Is The New Black star Natasha Lyonne, employs the same concept albeit executed over a longer screen-time comprising eight half-hour episodes.
What works in its favor is that the Netflix Originals series has a refreshing twist that offers a new take on what you would expect from a typical Groundhog Day"live, die and repeat" storyline. It also helps that Russian Doll is visually enticing and boasts engaging performances from its cast, especially Lyonne.
What results is an intriguing, binge-watchable comedy-drama that not only deliver hilarious scenarios, but also thought-provoking elements touching on human relationships, mental health and childhood trauma, and basically how to live life as a decent and caring person.
Story tells of Nadia (Lyonne), a cynical chain-smoking New York computer game designer who dies shortly after leaving her 36th birthday party. She then finds herself back at the party and reliving the hours thereafter until she meets death head-on once more. As the cycle continues, Nadia's "daily" quest to discover why she is trapped in a time-loop gets a lift (pun intended) when she meets someone who is experiencing the same predicament as she is in...
Death becomes her.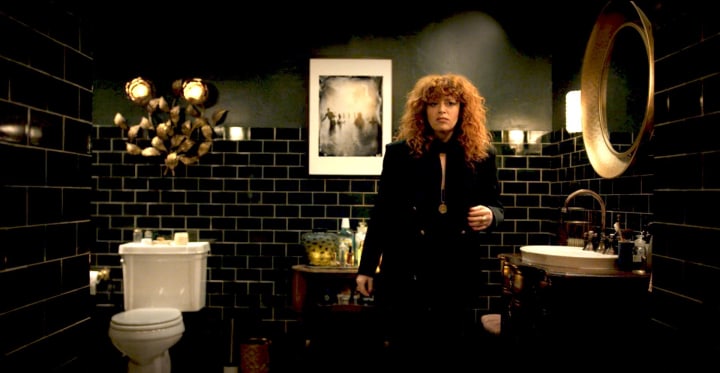 Truth be told, watching a seemingly neurotic and not instantly likeable woman dying in abrupt ways time after time isn't exactly tasty TV fodder but thanks to the show's cool looking aesthetics and creative writing, each episode hooks you just enough to make you want to know what will happen next.
As with most time-loop narratives, the ways that Nadia meets her demise are varied and sudden which make it, sorry to say, fascinating to watch. And when some ways are repeated a few times, they are quickly discontinued just before the viewer gets too jaded. And though Nadia is understandably totally freaked out during her initial die-and-live-again moments, the show quickly and wisely steers her towards taking a deep breath and a step back to analyze whether she is hallucinating due to drugs offered to her or could it be something more supernatural in which she is expected to change things she did at or prior to her birthday party. It turns out to be more than that.
As each new life provides Nadia the opportunity to change or amend things that happened or shouldn't happen, we also discover more and more about why her character is as sardonic and selfish as she is. It took a while to understand why the series is titled Russian Doll—as in the Russian "doll-within-a-doll" Matryoshka nesting dolls—but it eventually hits home as layer after layer of Nadia's psyche is revealed as she interacts with key people in her life such as her psychiatrist friend Ruth (Elizabeth Ashley) and ex-lover John (Yul Vazquez) as she seeks the reason why she is entrenched in a time-loop.
A Life Worth Living (Over and Over Again)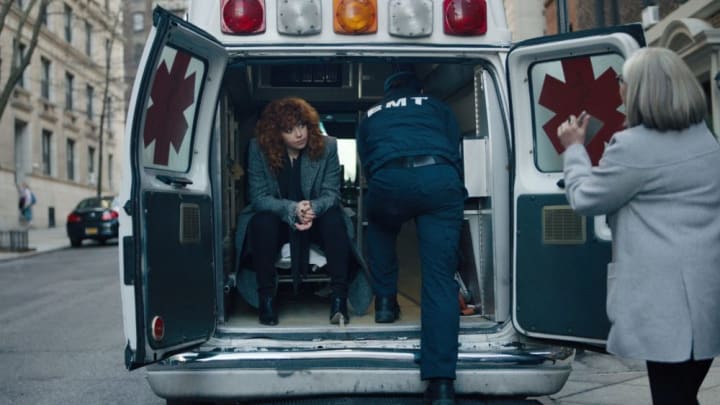 She may be eccentric but Nadia doesn't come across as a crazy person although at times she believes she might be. Thus a Groundhog Day story turns into an investigative mystery after some time and the game—with David Fincher's 1997 mystery thriller film The Game getting a massive shout-out by Sisters' Greta Lee, who brilliantly plays Nadia's snotty party host Maxine—turns up a notch when our protagonist stumbles upon a man who "dies all the time" too.
It was also good that unlike Groundhog Day where Bill Murray's character manages to kill his time loop dilemma by bettering himself and falling in love, romance isn't key to Russian Doll's premise although sentimentality does play a part (to a certain extent) in Nadia's relationships such as those with her cat, her deceased mom and John.
For all its originality, Russian Doll is not perfect. Just as it seems it is tying loose ends, the show kind of waddles into the horror genre with a string of mystifying and rather bloody sequences. Its ambiguous ending also throws up more questions than concrete answers such as whether Nadia successfully gets her real life back without having to die again.
With just eight short episodes though, it just make you keen to re-watch the series in order to catch every detail that Nadia—or you yourself, for that matter—missed out as she lives and relives her Groundhog Day life, and see if a satisfactory or different conclusion will be obtained on subsequent viewings.
Russian Doll is available now on Netflix.
tv review
About the author
A freelance writer who loves God, movies, music and TV; esp Star Wars, Animation/Anime, Games of Thrones, K-Dramas, and anything that's entertaining! Twitter/Instagram: @marfield49
Reader insights
Be the first to share your insights about this piece.
Add your insights