Review of 'The Last of Us' 1.1-1.4
The Fungus Among Us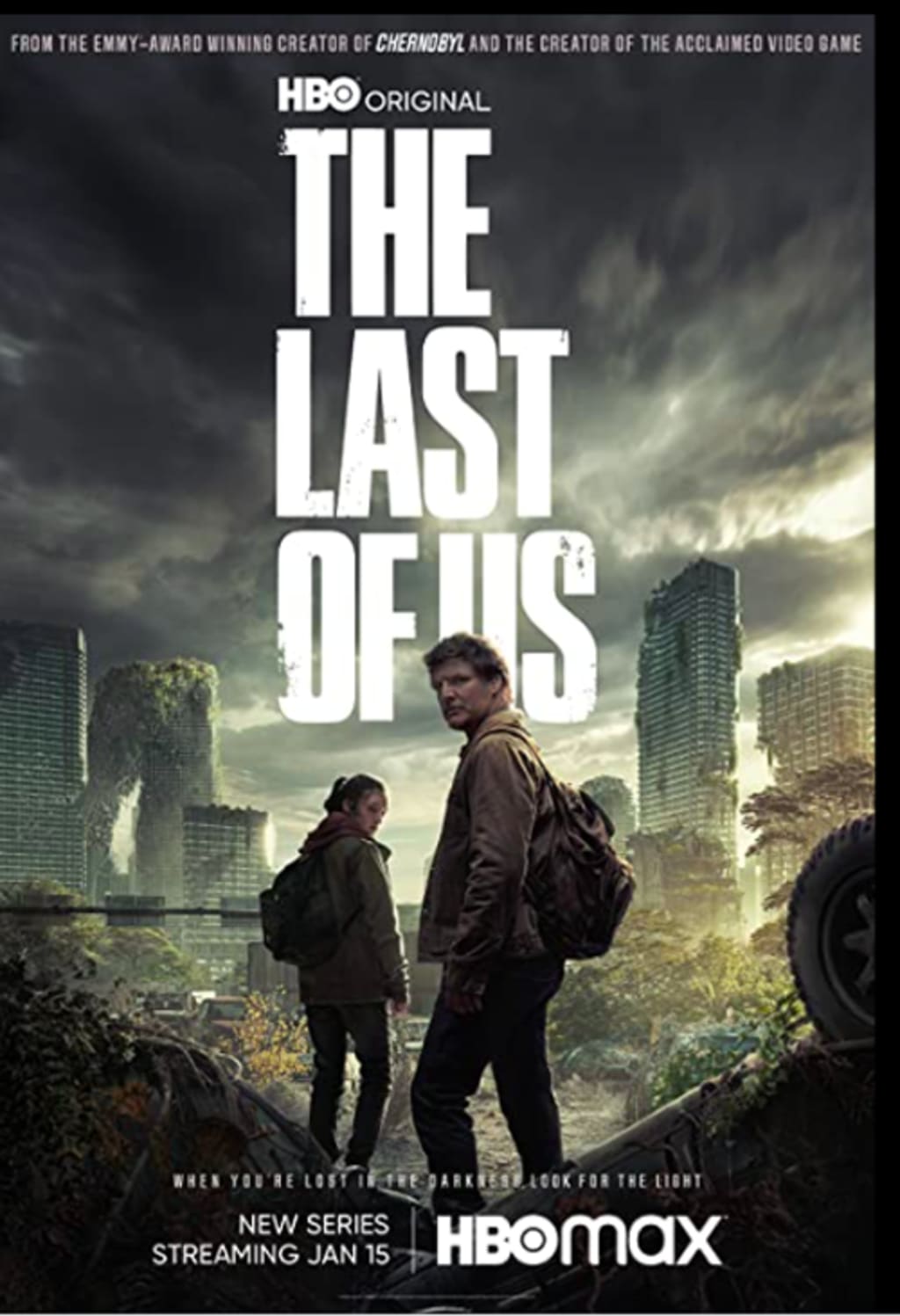 So why would I watch yet another post-apocalyptic series -- apocalypse caused by some biological agent? I mean, aren't Station Eleven, Y, not to mention our real COVID-19 pandemic enough? And for that matter, the endless Walking Deads, which I stopped watching a while before COVID hit? Well, yes. But something moved me to watch The Last of Us on HBO Max, and here I am reviewing the first four episodes of the series, and telling you I'm going to watch the rest of the episodes of this inaugural season.
[Spoilers ahead ... ]
I mean, this new series, based on a game I've never played, doesn't fool around. Joel, one of the lead characters, sees his daughter shot to death in the first attempts of our military to stop the spread of the fungus that turns anyone who's bitten in a violent monster. That was at the beginning of the first episode. And then, at the end of the second episode, we see Anna Torv's character apparently killing herself because she was bitten and needs to stop of hoard of fungus heads. She's an icon of science fiction, having burst on the scene and distinguished herself in Fringe. Well, maybe she's not dead, given my principle that if you don't see someone blown to bits they could still be alive. Or, maybe we'll see more of Torv in flashbacks.
Meanwhile, Joel, portrayed by Pedro Pascal who was so good in Narcos, is alive and kicking, as he and the spunky, wisecracking young Ellie (Bella Ramsey) are maybe heading West. Ellie at this point looks to be carrying the cure to this fungus, which so far has resisted all medications and vaccines. She has been bitten and so far has not gotten sick or fungus-head homicidal. Joel is beginning to appreciate this.
I do have a question about Ellie, though. She said she was what, 14? But the fungus hit some 10 years ago. So, how did she get what seems to be such good knowledge of history and culture -- which presumably began crumbling pretty quickly after the fungus took hold. Could a four-year old have been that precocious?
We'll just have to see.
Bill and Frank
A letter-perfect, memorable, beautiful episode 1.3 of The Last of Us, in which see how two people can find deep satisfaction in a lasting relationship that flourishes amidst the fungal ruin.
Although Joel and Bella play a significant role, and it was good to see Anna Torv's Tess back in a flashback, the heart of this episode was Frank and Bill. It could easily have been a standalone movie or even series, but as it was, it lit up The Last of Us.
Bill's a conspiracy theorist survivalist who goes way back, before the arrival of the fungus (which we learn probably arrived in cereals -- oi! that could make me lose my taste for oatmeal every morning). Frank shows up hungry, not having eaten in two days, not long after the pandemic has struck. Bill is suspicious but cooks Frank a delicious dinner -- rabbit -- washed down by Beaujolais, which gives Frank an opening for a line about who knew how well Beaujolais and rabbit went together. Bill and Frank certainly go well together (great acting by Nick Offerman and Murray Bartlett in the roles) and they live out their lives until ... well, I don't want to give away everything. I will say that I thought the ending was the best way to go, given what the world around the two was like.
The larger lesson of this heartening and heartbreaking story is that who knows how many people really survived the fungal attack. There could be thousands of couples and families in out of the way places around the world. And this in turn means that there could be many seasons of this story.
But as to where we are now, Joel and Bella have a car, which plays Linda Ronstadt's "Long, Long Time" as the two drive west -- a song played on the piano and sung earlier by Bill and Frank, an incandescent love song, which will now remind me of Bill and Frank for a long, long time.
Gun and Pun
Well, I of course knew when Ellie took the gun in episode 1.3 that she would use it to save Joel sooner or later, so I was not surprised to see that happen in 1.4. And I was glad, too.
It was an excellent, fast-moving episode. Kansas City, on and off the highway, was a good place to have it. And, the coming attractions say Joel and Ellie will continue there next week.
Their relationship is developing in a realistic way. Joel is in his 50s. He's going to get winded climbing flights of stairs sooner than will Ellie, who has boundless young teenage energy. And Joel is quickly getting to realize that because of that, she's an asset, in addition to her way with a gun. Not to mention her sense of humor.
And her love of puns in that book. Puns are a perfect punctuation to the life and death action. In between the rounds of gunshots, it was good to hear it get so quiet you could hear a pun drop.
I have to say, as I may have said before, that The Last of Us manages to be a very different kind of biological apocalypse story (I haven't played the game). Different from both Y and Station Eleven, not to mention the COVID pandemic in our off-screen reality which wasn't quite an apocalypse but came all too close, especially in the early days.
I'm looking forward to the rest of the episodes in this first season. HBO announced on January 27 that they'll definitely be a second season, and I'm looking forward to that, too. I'll definitely be reviewing every forthcoming episode.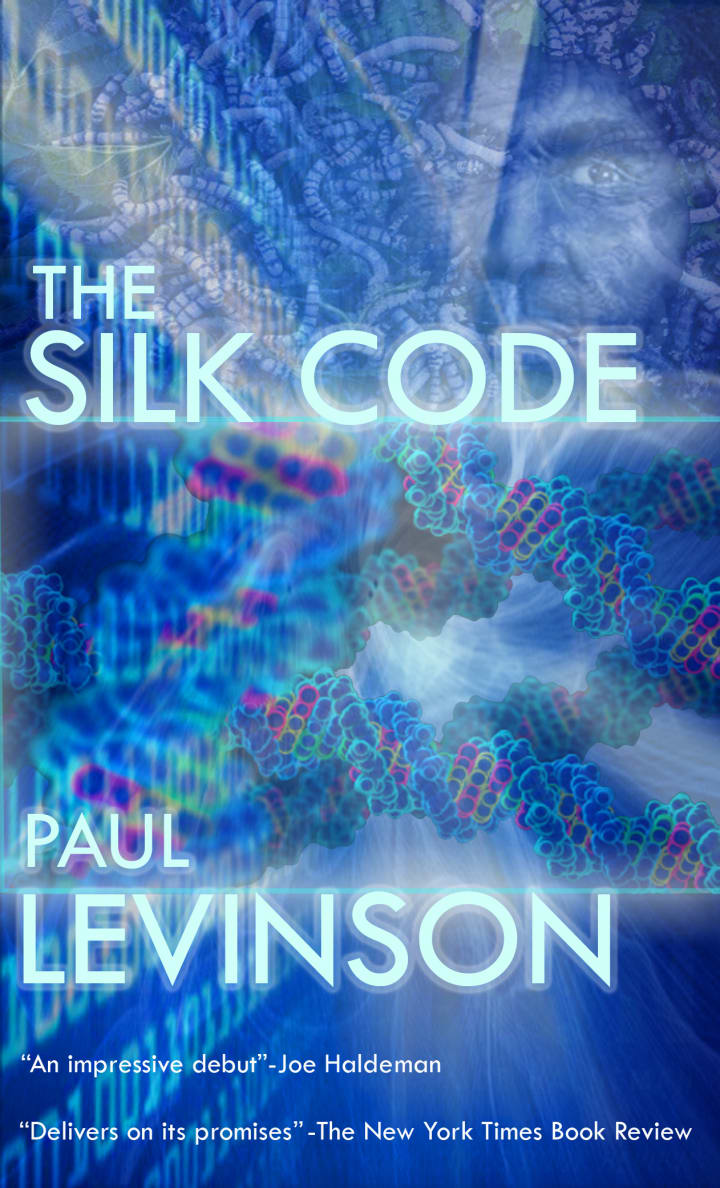 I talk about The Last of Us, beginning at 40mins 40secs in this video
Reader insights
Be the first to share your insights about this piece.
Add your insights