REPORTED: Mandalorian Season 3 Will Wrap Filming Spring 2022
A Possible Look At The Future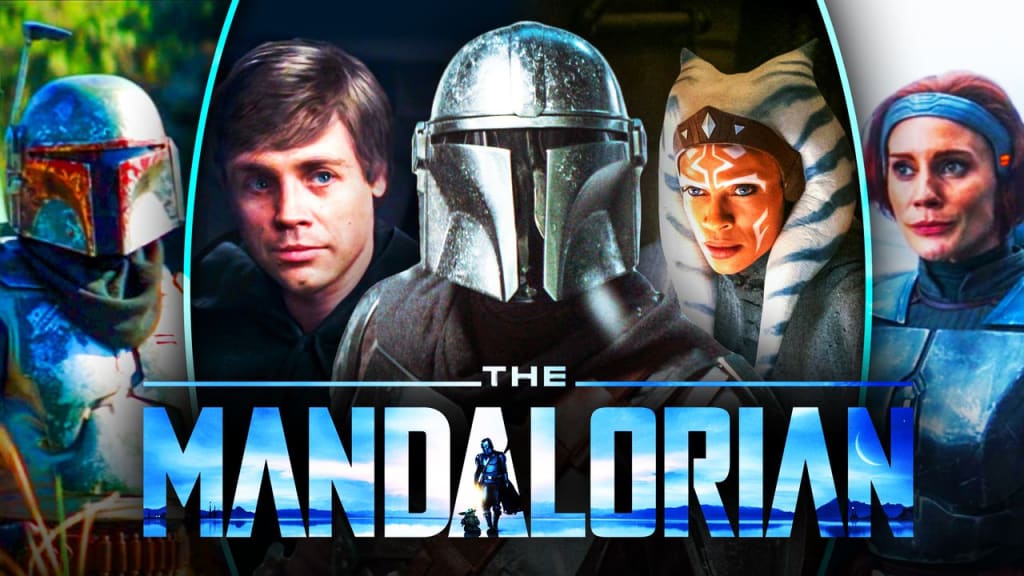 One could say that we are currently in a Star Wars intermission. The Bad Batch ended its successful first season in early August. The anime anthology Star Wars: Visions is scheduled for next week on September 22, 2021. The Book of Boba Fett will be released sometime in December 2021. Principal photography has reportedly finished for Obi-Wan Kenobi, with the series coming out sometimes in 2022. Filming has also wrapped for Andor, which will join Obi-Wan Kenobi for a 2022 release. What is a Star Wars aficionado to do in the meantime other than scour the internet looking for any information about upcoming Star Wars projects?
Season 2 of the critically acclaimed The Mandalorian ended almost a year ago in December 2020, resolving one plotline, while leaving a couple loose ends to follow in the upcoming season. Recent reports from The Bespin Bulletin tell us that filming for Season 3 will officially start not too long from now on September 20, 2021, and conclude roughly by March 23, 2022. The Bulletin comments that this is longer than the production period for the previous two seasons of The Mandalorian, but just under the production timeline for the spin-off The Book of Boba Fett. This means that fans would have to wait until the latter half of 2022 to see the journey continues for Din Djarin.
RELATED: Rumor: 'The Mandalorian' Will End After Season And Be Replaced With This New Show
The six-month production timetable coincides with what Greef Karga actor Carl Weathers told us back in August at Steel City Con. He had said that work on Season 3 would begin "within the next month." Pedro Pascal, the man behind Din Djarin, is currently working on The Last of Us for HBO, which began production in July 2021 and is scheduled to wrap up in June 2022. He has also signed a "first position" deal, meaning that The Last of Us will take precedence over his other commitments. It will be interesting to see how Pedro Pascal juggles his commitment as Joel with his role as Din Djarin. At least Pascal does not have to travel far as The Last of Us is being filmed in Canada, and work for Season 3 would be in Los Angeles. After all, the previous two seasons of The Mandalorian was almost entirely filmed in Los Angeles.
Despite Pascal's tight schedule, it appears work on Season 3 would continue. Moff Gideon actor Giancarlo Desposito had previously commented, "We never have to wait on Pedro." Someone could always stand in for the actor inside the Mandalorian armor, and Pascal could provide his voice in post-production at a later time. Ever since Din Djarin's encounter with Bo-Katan Kryze in Season 2, the character has slowly started to remove his helmet more often even though he still dons the helmet majority of the time. Din Djarin might just need to continue to have his helmet on for most of Season 3 if Pascal is occupied.
Season 2 of The Mandalorian ended with Grogu leaving with Luke Skywalker to begin his Jedi training. Moff Gideon has been defeated by Din Djarin in combat, who is now the rightful owner of the Darksaber. Boba Fett and Fennec Shand has taken over Jabba the Hutt's former crime organization on Tatooine. Their story will continue in the upcoming The Book of the Boba Fett, which everyone has christened "Mandalorian 2.5." It is unclear what Season 3 will entail. Fans have speculated that it will likely involve Bo-Katan Kryze and her quest to retake the Mandalorian homeworld and retrieve the Darksaber from Din Djarin, who has inadvertently become the leader of Mandalore. Greef Karga and Moff Gideon have been confirmed to return to the show. Fans would have more information about what direction Season 3 will take after The Book of Boba Fett airs later this year.
Seasons 1 and 2 of The Mandalorian are now available for streaming on Disney+.
READ NEXT: This Infamous Bounty Hunter Is Rumored To Be In 'Book Of Boba Fett'
Source(s): CBR, CBR(2), Collider
Written by Apinya Wong
Syndicated From Culture Slate