Remembering Star Trek's Leonard Nimoy
The accomplishments of Star Trek's Leonard Nimoy will live long and prosper.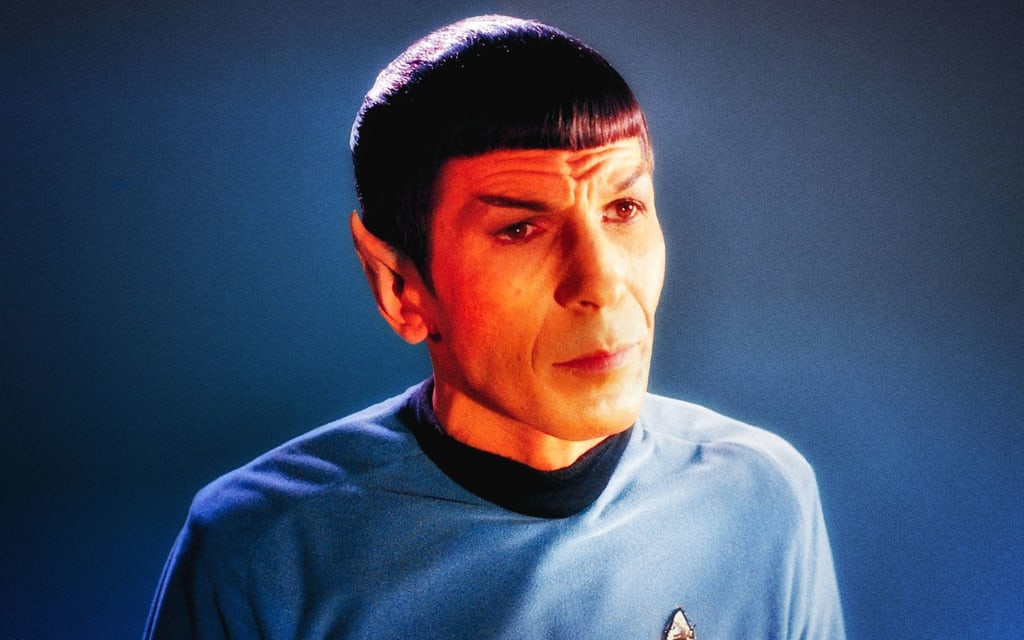 Star Trek's Leonard Nimoy once said, "Spock is definitely one of my best friends. When I put on those ears, it's not like just another day. When I become Spock, that day becomes something special." Commemorating the life and work of Leonard Nimoy could not be done without admiring his accomplishments, as Spock and otherwise. Nimoy passed away on February 27, 2015, from chronic obstructive pulmonary disease (COPD) at the age of 83. Seemingly inseparable from Star Trek with his role as Mr. Spock, the superrational Vulcan-human, a role Nimoy portrayed for over 40 years, the actor also was a successful poet, author, director, photographer, and music artist. However you remember Nimoy, his career will remain nestled in our memories until the last galaxy flickers out of existence. He embodied the driving tenet of his counterpart, Mr. Spock. Nimoy "Live[ed] long and prosper[ed]."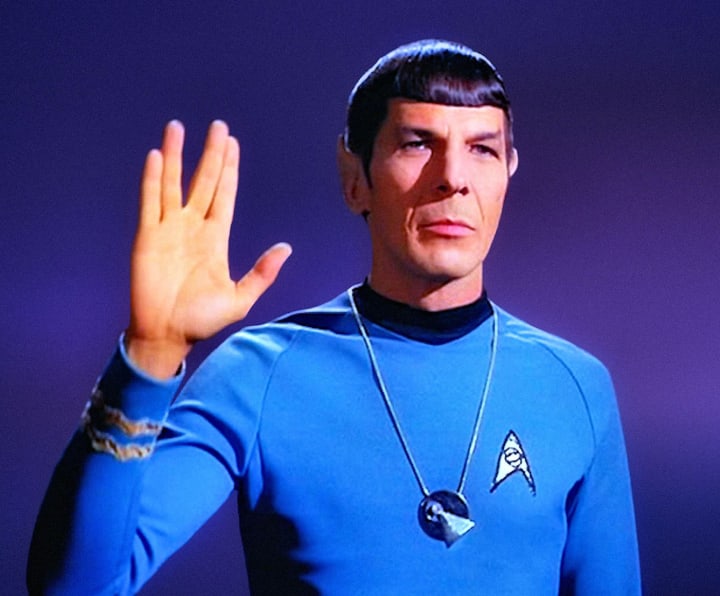 Starred on Fringe
Star Trek's Leonard Nimoy made several appearances on the cult show, Fringe, as William Bell, former lab partner of Walter Bishop and founder and Chief Executive Officer of Massive Dynamic. Spawned from the mind of J.J. Abrams, Fringe is considered one of the top 10 sci-fi TV series. It follows a team of investigators working to make sense of mysteries at the border between possible and the impossible, operating at the fringe of possibility. Each episode explores technology or science that is theoretically possible based on humanity's current understanding of the natural world. In the Season 2 episode titled, "Grey Matters" Bell uses the alias "Paris" which may be an homage to a former character Nimoy played in another popular series.
Established Music Artist
Credited with recording five studio albums, Star Trek's Leonard Nimoy was also a successful music artist. One of his earliest creations was The Ballad of Bilbo Baggins, an album celebrating the life of J.R.R. Tolkien's hobbits. Drawing on his newfound personality as Mr. Spock, Nimoy released five Star Trek inspired albums, beginning with Mr. Spock's Music from Outer Space. Many of the songs were sung as Mr. Spock himself. He recalls, "That was the first album we did, which was called Mr. Spock's Music from Outer Space. It was very well received and successful enough that Dot Records then approached me and asked me to sign a long-term contract."
Published Author & Poet
Nimoy was a poet who often shared his musings with his Twitter followers. His final words on Twitter read, "A life is like a garden. Perfect moments can be had but not preserved, except in memory. LLAP [Live long and prosper]." The multifaceted poet wrote over his lifetime, contemplating on love, fear, and the search for understanding. Love would serve as a central focus of his works, evident in his collections of poems, such as We Are All Children Searching For Love: A Collection of Poems and Photographs and A Lifetime of Love: Poems on the Passages of Life. In his autobiographies, I Am Not Spock, and later, I Am Spock, Nimoy reflected at two points in his life on portraying such a "larger than life" character.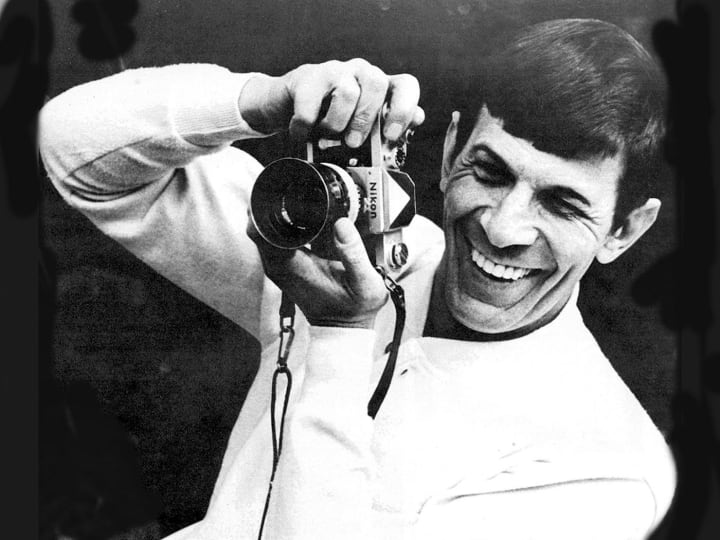 Director of Multiple Films
Nimoy made his directorial debut in 1973 with an episode of Night Gallery titled "Death on a Barge." While the rising Hollywood savant debuted as a director in the early seventies, it was not until the 1980's that Nimoy began directing regularly. Beginning with Star Trek III: The Search for Spock in 1984, Nimoy followed his directorial success two years later with Star Trek IV: The Voyage Home. He left the science fiction universe to direct Three Men and a Baby eventually left the director's chair in 1995 with the pilot episode of Deadly Games.
Voice of Jewish Scholar Rashi
Nimoy was chosen as the voice of the medieval French Rabbi Rashi (Shlomo Yitzhaki) in the 1999 film Rashi: A Light After the Dark Ages. The film is set in the 11th century and chronicles the life of the scholar, who is most well known for conveying interpretations of the Bible. Rashi is largely considered history's most studied Biblical commentator. Not only did he break ground as a biblical scholar, but also served as a rabbi, lawyer, and vintner. The remarkable man is revealed in the film.
Starred in Zombies in Space
A young Nimoy appeared in the 1952 black-and-white film Zombies of the Stratosphere in one of his first movie appearances. His link to space was well-established early on in Nimoy's career. The plot of the film is rather simple: the hero must stop Martian invaders from destroying the Earth by using a hydrogen bomb. Nimoy happens to be one of the Martian invaders, named Narab. Luckily, Nimoy gave up on world destruction, changed his species to Vulcan, and enlisted in Starfleet later on in his career.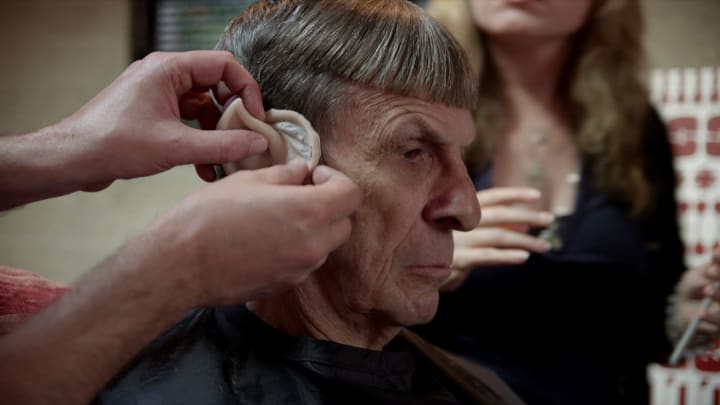 Cartoon Cameos
Star Trek's Leonard Nimoy made several cameo appearances on hit cartoon series, such as Matt Groening's The Simpsons and Futurama. In a Simpsons episode spoofing the X-Files properly titled "The Springfield Files," he delivered one of his most memorable quotes from the series, "Wherever there is mystery, and the unexplained, the cosmic forces shall draw me near." Appearing in an even earlier episode, entitled "Marge vs. the Monorail," Nimoy claims credit for dismantling the monorail scam before being abruptly beamed away. While on Futurama, Nimoy voiced himself as a head in a floating jar in the episodes "Space Pilot 3000" and "Where No Fan Has Gone Before."
Starred in A Woman Called Golda
Expanding upon his roles as an actor, Leonard Nimoy starred alongside Ingrid Bergman in the 1982 film A Woman Called Golda. The made-for-television biopic portrayed the life of Israeli Prime Minister Golda Meir. The film takes place in Meir's old school in Milwaukee, where she recounts her life to students. She begins her story with her family fleeing Russia to avoid persecution because of their faith. In her youth, she dreamed of a nation where Jewish people would have a nation of their own to call home. Eventually moving to Jerusalem, her enormous ambition and fierce intelligence would see her elected Israel's prime minister.
Starred in the Original Mission: Impossible
The original Mission: Impossible, not the one with Tom Cruise, starred Leonard Nimoy in the fourth and fifth seasons as the spy, Paris. Nimoy's character was an actor, make-up artist, magician, and "master of disguise." The American television series ran from 1966 to 1973 and chronicled the missions of a team of secret government agents known as the Impossible Missions Force (IMF). The show is famous for creating the trope that spy instructions would be delivered on a recording that would then self-destruct. The covert IMF team is utilized against dictators, evil organizations and (primarily in later episodes) crime lords. On occasion, the IMF also mounted unsanctioned, private missions on behalf of its members.
Born and Raised Jewish
Nimoy had long been active in the Jewish community. He could speak and read Yiddish, his first language. In 1997, he narrated the documentary A Life Apart: Hasidism in America, about the various sects of Hasidic Orthodox Jews. In October 2002, Nimoy published The Shekhina Project, a photographic study exploring the feminine aspect of God's presence, inspired by Kabbalah. Reactions have varied from enthusiastic support to open condemnation. Nimoy said that objections to Shekhina did not bother or surprise him, but he smarted at the stridency of the Orthodox protests, and was saddened at their attempt to control thought.
Nimoy incorporated many elements of his faith into Spock. Among Spock's recognized and unique symbols that he integrated into the series was the Vulcan salute, which became identified with him. Nimoy created the sign himself from his childhood memories of the way kohanim (Jewish priests) hold their hand when giving blessings.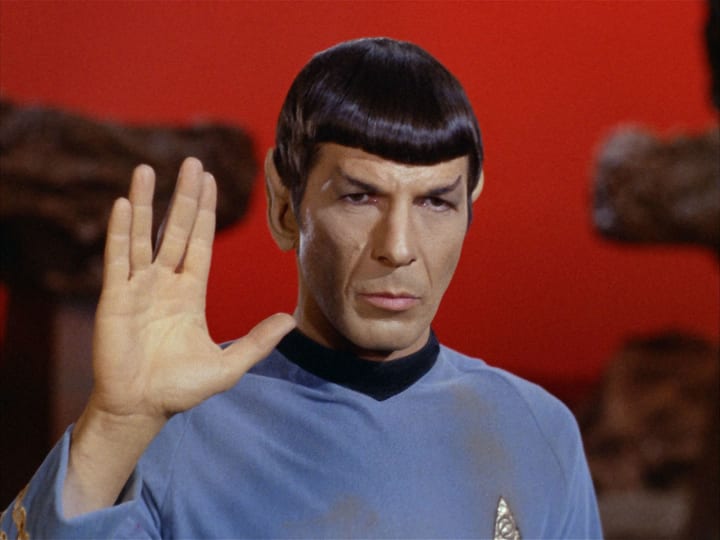 Best Leonard Nimoy Films
Leonard Nimoy was not just a fabulous on-screen character, he is a legend. When we examine the versatile work of Leonard Nimoy we can see titanic qualities in parts and characters played by the acclaimed star. Here are just a couple of the best films that Nimoy starred in.
The motion picture was especially generally welcomed by fans, and many of them consider it one of the best Star Trek film of all time. With the assistance of the Enterprise crew, Admiral Kirk must stop an old nemesis, Khan Noonien Singh, from using the life-generating Genesis Device as the ultimate weapon.
The motion picture was released in 1986, and was a superb flick with a psychologically inspiring message. To save Earth from an alien probe, Admiral James T. Kirk and his fugitive crew go back in time to San Francisco in 1986 to retrieve the only beings who can communicate with it: humpback whales.
star trek
scifi tv
virtuosos
When not scrounging the internet for the best content for Jerrick Media, Isaac can be found giving scritches to feathery friend Captain Crunch.
Receive stories by Isaac Shapiro in

your feed