Ranking the Star Wars Movies from Worst to Best
Dedicated to Jar-Jar Binks.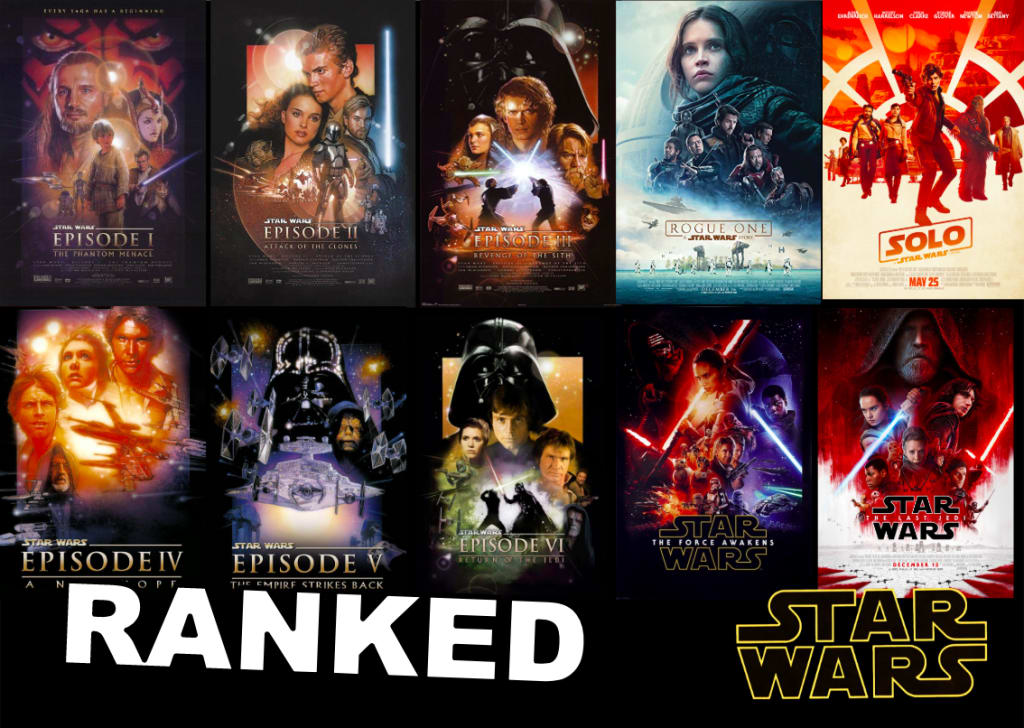 Star Wars is one of the biggest franchises in history. Even if you've never watched it, you have to have heard of it, and I am proud to call myself a...wait, what are fans of Star Wars called? Wookiees? Warsians? Oh, I remember – whiners and traitors.
Alright, I'm just kidding. Today, I wanted to rank the Star Wars movies that have been released as of July 2018. This list will not include The Clone Wars movie, because I haven't watched it yet, and it's not really a SW movie. But without further ado, here we go.
**NO SPOILERS!**
10. Episode I – The Phantom Menace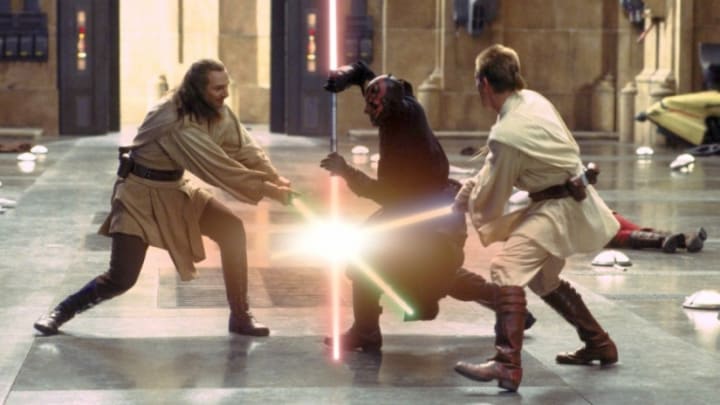 Well, this one was pretty obvious. Not only is this movie virtually useless, it contains an uninteresting story about young Anakin and young Obi-Wan's master. Not to mention, Jar-Jar Binks. *shudders*
It had a good battle scene between Qui-Gon, Obi-Wan, and Darth Maul, but there just wasn't anything interesting about this movie. Most of it was just a lot of politics, treaties, and some stuff you don't care about in a Star Wars movie.
9. Episode II – Attack of the Clones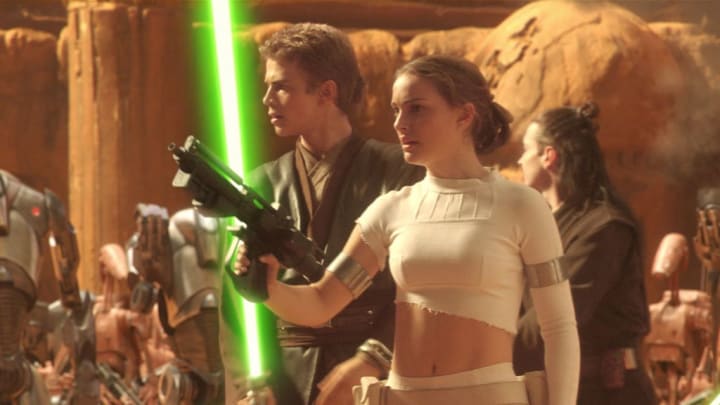 It is a step-up from Episode I. There isn't that much about politics in this movie, but it still contains some horrifyingly bad writing, including an infamous scene where Anakin rants about sand.
One of the things that makes this better than Episode I is the fact that there are some great lightsaber battles with Anakin, Obi-Wan, Count Dooku, and Yoda.
8. Rogue One: A Star Wars Story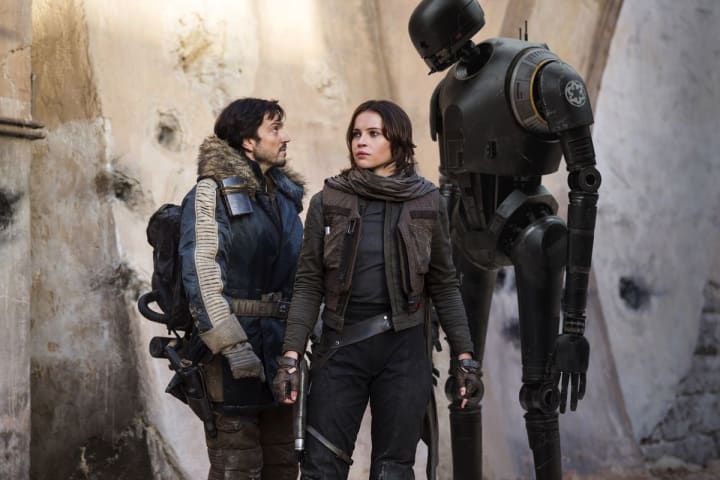 This is a fun movie. It's not bad, and the writing is better than Episode II by a long shot. But it contains an ensemble of protagonists that just aren't memorable at all. I mean, I remember Jyn and K-2SO. Those are the only names I remember.
And the story just isn't one that I care much about. The story is a little bland. Don't get me wrong – it's fun, and I'd love to rewatch it. But this ranks #7.
7. Episode III – Revenge of the Sith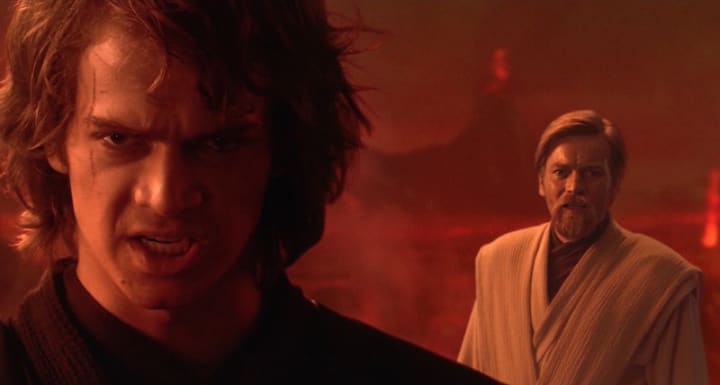 Now, was this a good movie? Not really. But compared to the other prequels, this one had the best story. and the best scenes. It really sets the stage for A New Hope, and has an awesome lightsaber battle between Obi-Wan and Anakin.
But come on – "Love won't save you, Padmé! Only my new powers can do that!" That's ridiculous writing.
6. Solo: A Star Wars Story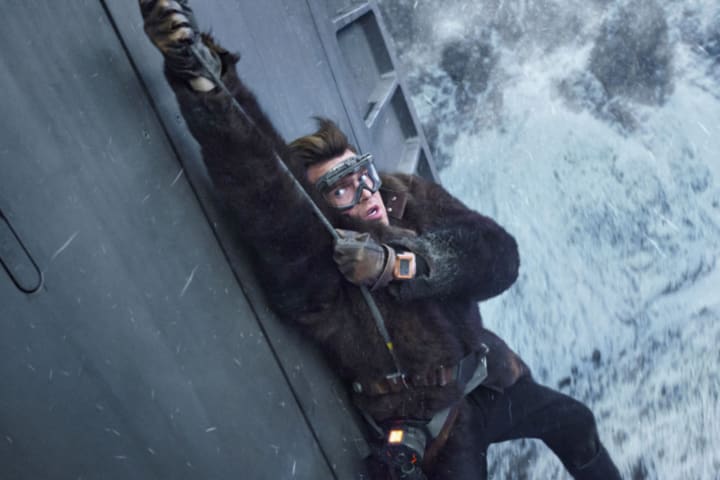 This is definitely the better of the Star Wars anthology movies. We see how Han met Chewie and Lando, we have a great story, fast-paced action scenes, and not to mention the FREAKING KESSEL RUN.
And I can't even say much more, but I really enjoyed this movie, along with the acting performances.
5. Episode VI – Return of the Jedi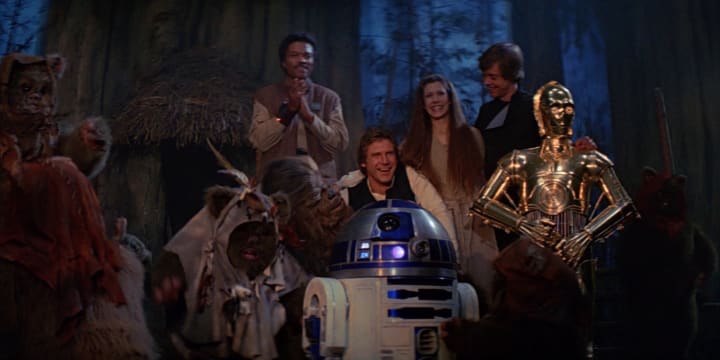 I liked this movie, but it was pretty average. The story wasn't very significant, and it was just Han and Leia trying to destroy the Death Star 2, while Luke doesn't do much except stand around with the Emperor.
There were some really good scenes in the movie, and I liked it. But it just wasn't a GREAT movie.
4. Episode VIII – The Last Jedi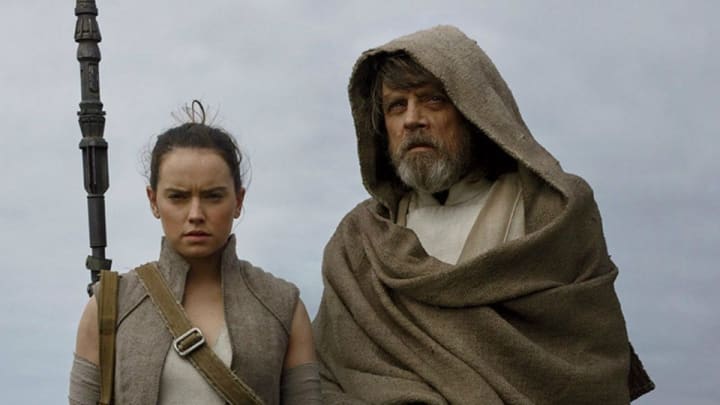 This movie had its flaws. I'll admit it. But in terms of a story, it was much better than average. We have Rey training with Luke while also finding a connection with Kylo Ren, Finn and Rose's story with DJ, and Poe holding a mutiny against Holdo.
And the ending. Wow, what a great ending. This was finally an original movie compared to a predictable formula.
3. Episode VII – The Force Awakens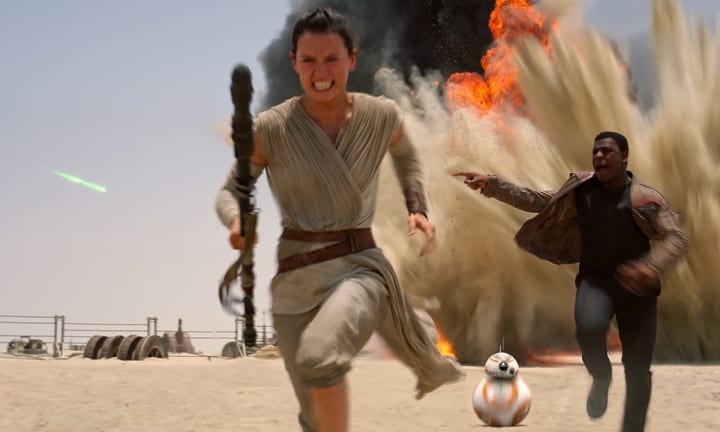 Man, how much happier can you get? This was pretty much a service to the fans. We have a badass female protagonist, an awesome set of supporting characters (Finn and Poe), and we have the return of Han, Chewy, Leia, and Luke, all in very respectful ways.
This didn't disappoint. J. J. Abrams KILLED it with this movie.
2. Episode IV – A New Hope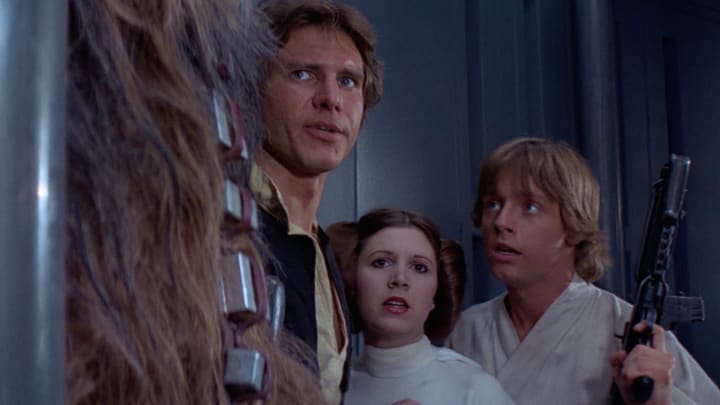 I mean, of course this movie was gonna be up here. This movie introduces our characters, and has a breathtaking climax that has become iconic in the Star Wars universe.
This movie is an absolute classic, and it gave us a world so original, pushing the boundaries of what was believed possible in film during the 1970s.
1. Episode V – The Empire Strikes Back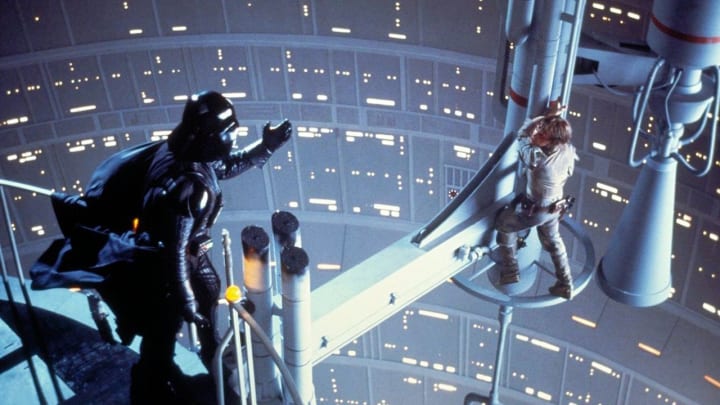 Oh yeah. You KNEW this would be at the top of the list. This film is a cinematic masterpiece, with the most shocking plot twist I've ever seen, and took the kid-friendly vibe of the original Star Wars and took a much darker turn.
We also get to see Luke train to use his Force abilities by Master Yoda, in some classic, amazingly directed scenes. If I could only watch one Star Wars movie for the rest of my life, I'm going with The Empire Strikes Back. No question.
And that's it! You may disagree with me, but that's okay. Because there's only ONE thing Star Wars fans agree on – HAN. SHOT. FIRST.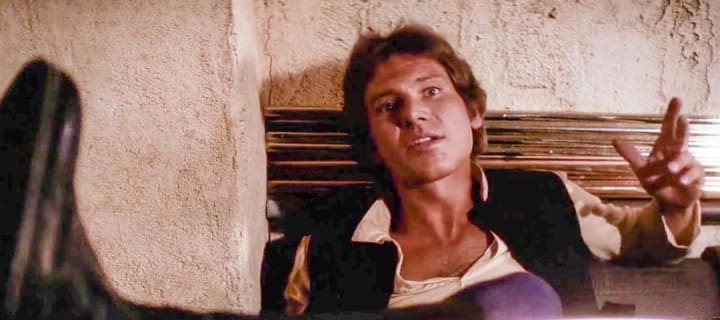 About the Creator
Film critic. Lover of Pixar, Harry Potter, Star Wars, Marvel, DC, Back to the Future, and Lord of the Rings.
For business inquiries: [email protected]
Reader insights
Be the first to share your insights about this piece.
Add your insights