Predicting The Future Can't Be That Hard! Especially If The My Pillow Guy Can Do It.
By: Jason Morton
Really, I really wasn't planning on publishing anything anymore. I had planned on stopping at 199, but today I read through something that I thought was funny, even comical, considering this is America. Apparently, there's a billionaire that thinks he can predict the future of the American political arena. We all know him, the My Pillow Guy, Mike Lindell. Mike Lindell has made yet another prediction that former President Donald Trump will be reinstated by 2022. Apparently, there is some secret crystal ball or perhaps a witchy brew that Mike Lindell has at his disposal. If a billionaire thinks he's got this one all to himself then he's got a lesson to learn.
If you're reading this, I predict a few things for the future that people should pay attention to, especially in these crazy times.
Besides the fact that I'll continue to want to be a millionaire, sixty million people will come down with a bad and burning case of hemorrhoids! Sorry folks, it's going to happen. So, get that Preparation H ready. Another hundred million people are likely to come down with a bad case of chlamydia. The saddest part, a condom still only costs between .75 cents and a dollar. Only Fans will become less profitable without porn. Sex Sells, need I say more. President Biden will continue to stutter through his speeches and deflect. People will continue to be dismayed that our president struggles with complete sentences. More states will legalize weed and other drugs. Fewer schools will require reading and writing as a means to graduate high school. The government will continue to chase its' collective tails trying to figure out the Tic Tac UFOs. Aliens will continue to watch humans and call it "MUST SEE TV". My main predictions are still to come, but I'll stick by these as well.
Lucifer Season 6 Will Be Incredible
For fans of the former Fox hit television show, now a Netflix "original", the final season of Lucifer will no doubt be a bitter-sweet event. For six long years, we've enjoyed the portrayal of Lucifer Morningstar as Tom Ellis has shown his comedic, musical, and acting chops to the world. Surrounded by an ensemble cast that has included the likes of D.B. Woodside, Lauren German, Lesley-Ann Brandt, Aimee Garcia, Rachael Harris, and Kevin Alejandro. With talents like Tricia Helfer, Tom Welling, and Inbar Lavi making appearances that lasted multiple seasons the show has been full of talent.
My prediction is that Lucifer will in fact end after this season as we get to know what becomes of the not so evil ruler of hell, the love stories, the desire to go home, and the angel baby that the good doctor and Lucifer's angelic brother, Amenidiel had together.
Will Donald Trump be reinstated as President?
Mike Lindell, the "MY PILLOW" guy, is a billionaire, philanthropist, and political activist. He's an alleged Trump insider and supporter of the former president. He's also been predicting a reinstatement of the former president, first by August 13th, 2021, and now by the end of the year. Mr. Lindell has doubled down on his assertion, saying that if he's not reinstated there would be no 2022 and 2024.
My prediction for Donald Trump is that he'll have to run again in 2024 to attempt to regain the seat in the oval office. The fact that he's not the president may offend some, and elate others, but that's the actual fact. They'll continue to investigate voter fraud, political corruption, and ethics violations on both sides of the aisle, no matter the cost. Sure, maybe there's a chance that the election was meddled in by powerful people and Joe Biden is the benefactor of that meddling. But, and apparently, Mr. Lindell doesn't realize this, there's no legal instrument to reinstate a president once he's lost the office. Joe Biden will most likely be a one-term president, especially with the constant catastrophes, the continual crisis state the country lives in, and what is apparently the decline in his faculties. But, the idea that Donald Trump will be president again is laughable.
My prediction, Donald Trump will run for another office and perhaps even ascend to the White House for a second term in 2024 because the Democrats have lost touch with their base and the republicans will put up with "The Donald" for one more term just to regain control of the White House.
Marvel Continues To Make Money
There is no end in sight to the juggernaut success that the Marvel Cinematic Univers has been. Nearly 25 billion dollars to date with 23 movies and a long list of projects in the works. Just this year alone Marvel still has 3 major releases as well as the Disney + shows.
Shang-Chi and the Legend of the Ten Rings-September 3, 2021
Eternals-November 5,2021
Spider-Man: No Way Home (with Sony)-December 17, 2021
Hawkeye (Disney +)-November 24, 2021
Ms. Marvel (Disney +)-Late 2021
My prediction here is that despite the surge in Covid-19 cases and all the variants that may or may not come from the pandemic, the good folks at the MCU will continue to push out movie adaptations of our favorite comics for many years to come.
Vocal Continues To Grow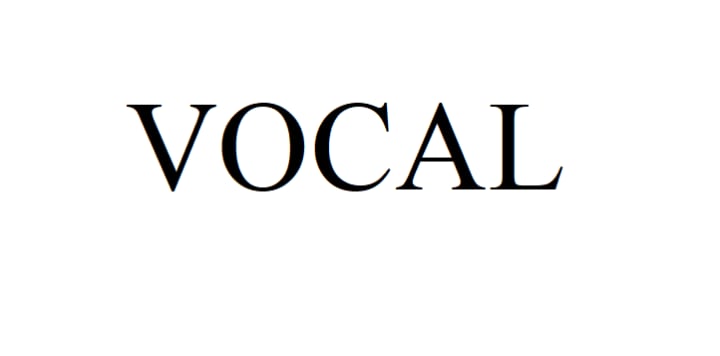 Vocal continues to bring in new opportunities to challenge writers to rise to the occasion and challenge themselves. New members will continue to come and entertain with their stories, articles, and poetry. People will find their voices here. Some will find more success than others, some will even fail miserably. The learning experience alone will be invaluable to people. Many new friends will be made.
I predict that Lesley Anne's going to continue to impress and the Vocal Social Society will continue to grow, Tom Bradbury will continue to be a voice of both wisdom and knowledge, Julie Smith will continue to be great and no doubt smash a challenge, Lisa Gerard Brauns' pieces will continue to entertain and inform, and Julianne McKenna will continue to show what a talent she is and take a challenge or two. There are so many, so many talented people, and Vocal will continue to grow because of that level of Talent. More importantly, I predict people will continue to make great friends from around the world, because of their involvement with Vocal.
The Holidays
Heading into the end of the year will be interesting this year. In 2021 I feel like we have just as much to hope for in 2022 as we did for 2021 last year. Most of the world is feeling the wrath of Covid-19 and the resurgence as the variants spread. We have all seen the fall of Afghanistan and the failures to secure the country before the American withdrawal. Fires have ravaged the western half of the United States, massive floods affected Eastern Europe, and now the state of Alabama. If we've learned anything from the year that has been 2021 so far, it's that nothing is for certain.
However, I predict that the end of the year will bring about changes unseen or dreamt of in human history, great sadness for many, and hard times. But, it will leave people more appreciative of the simpler things in life. People will come together to celebrate the end of the year and in one silent voice, hope for a much better year to come. It'll be that one time of the year that the majority of America and the civilized world will land on the same page, even if it's for just a few days.
If Mike Lindell can do it, then so can I. These are my predictions for the rest of 2021!
comedy
About the author
I have always enjoyed writing and exploring new ideas, new beliefs, and the dreams that rattle around inside my head. I have enjoyed the current state of science, human progress, fantasy and existence and write about them when I can.
Reader insights
Be the first to share your insights about this piece.
Add your insights