'Philip K. Dick's Electric Dreams' 1.8 Impossible Planet
Eye of the Beholder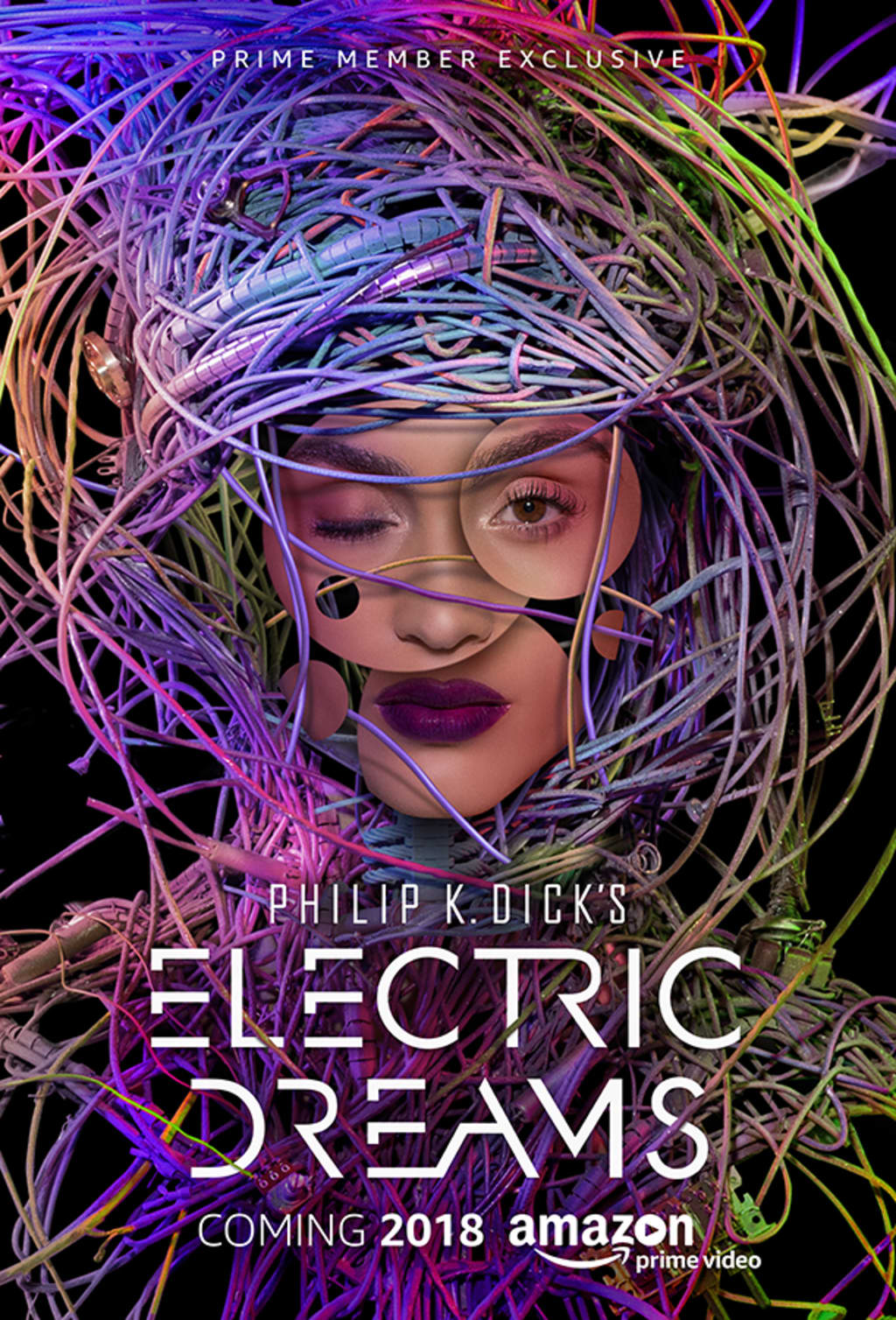 I've been saying throughout my episode-by-episode reviews of Philip K. Dick's Electric Dreams, the 10-part anthology of standalone episodes streaming on Amazon Prime, that this anthology has been attracting some top-draw stars. I mean, we're talking Bryan Cranston, Steve Buscemi, Anna Paquin, Terrence Howard, Maura Tierney, Mireille Enos, and the like. But episode 1.8, "Impossible Planet," brings us Geraldine Chaplin (Charlie Chaplin's daughter, first big appearance in Dr. Zhivago) as a woman in her hundreds wanting to visit Planet Earth before she dies.
The story brings us back out into space and is pure Philip K. Dick, this time pitting us into a choice of not whether this person, memory, or thing is real or illusion, but whether the faux "Earth" the unethical captain is taking her to will fool her into thinking she's really back on humanity's home. The ending — which as you know from my previous reviews I won't reveal — is also classic PKD.
More than most of Dick's stories and the movies and TV episodes made from them, though, "Impossible Planet" explores beauty (or, better, reality) in the eye of the beholder. There's also an explicit religious element in this story, or a recognition that you can't talk about the wonder of the cosmos without some reference to God.
That part was especially music to my ears. I long ago realized that what was missing in our efforts to get out into space was a connection to the need to know more about our place in the universe, which is inevitably not only scientific but spiritual. Towards that end -- to get that deeper element out in the open and into the mix of reasons to get out into space -- Michael Waltemathe and I put together an anthology of essays and short stories in 2015, Touching the Face of the Cosmos, and we're planning a conference at Fordham University (with co-organizers Lance Strate and James Heiser) with Guy Consolmagno (the Pope's Astronomer) as keynote speaker this April.
But back to "Impossible Planet," the writing (from the 1953 story by Dick) for television and direction by David Farr (best known for MI-5 and The Night Manager) is excellent, as is the acting not only of Chaplin but Jack Reynor and Benedict Wong (Kublai Khan in Marco Polo). Even the robot — a combination of Malik Ibheis and Christopher Staines, also due in part to "movement director" Ita O'Brien — was memorable, and reminded me of the great robots in Forbidden Planet and Day the Earth Stood Still. And I'm pretty sure that's more than in just the eye of this beholder.
science fiction
About the author
Paul Levinson's novels include The Silk Code & The Plot To Save Socrates; his LPs Twice Upon A Rhyme & Welcome Up. His nonfiction including Fake News in Real Context, The Soft Edge, & Digital McLuhan have been translated into 15 languages.
Reader insights
Be the first to share your insights about this piece.
Add your insights