Paul Darrow - Forever Avon
Paul Darrow was most famous for playing Avon in 'Blake's 7.' This is a tribute to him and his legacy.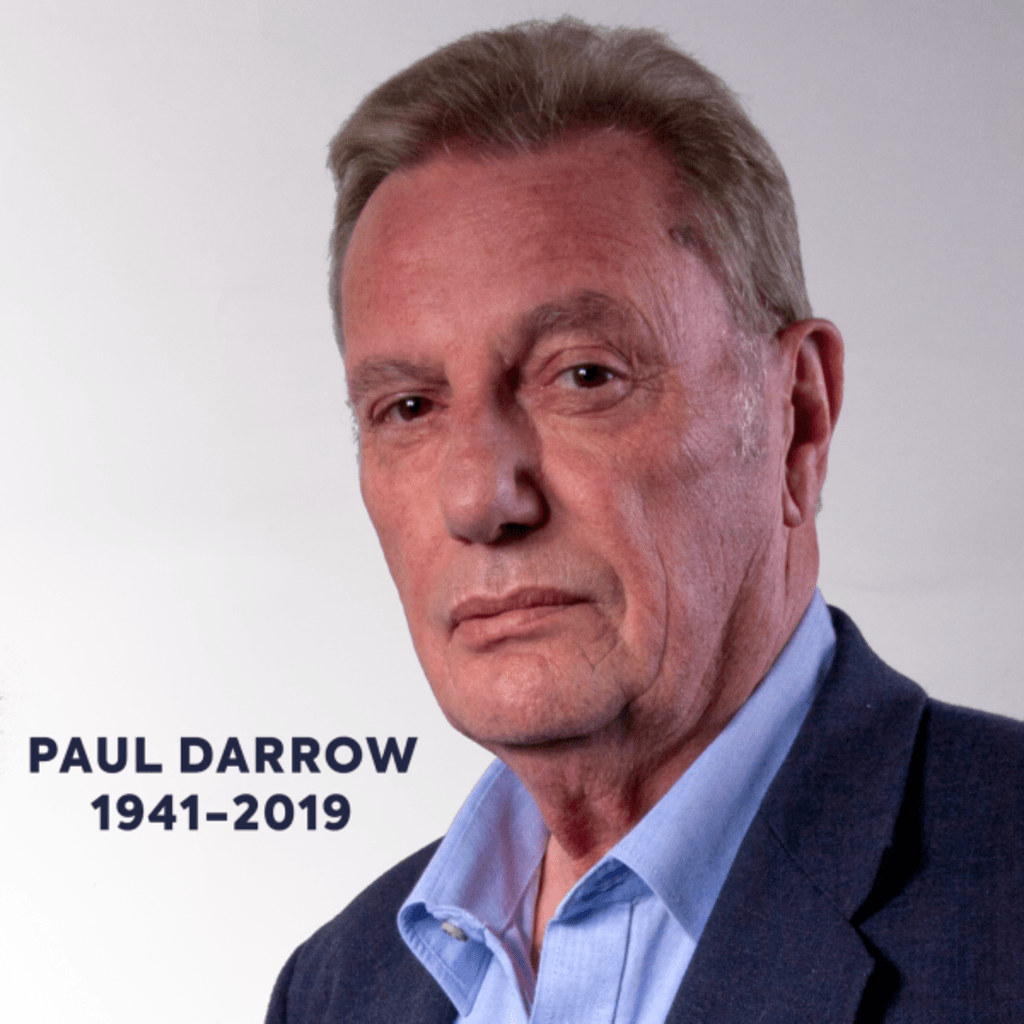 Paul Darrow: 1941-2019. (Picture copyright to Big Finish Productions)
Paul Darrow is a name that, for a generation of science fiction fans, will be famous for one role. On the 9th of January 1978, Darrow made his debut appearance as Kerr Avon in the second episode of the BBC science-fiction series Blake's 7, and became a legend almost instantly. His cold, ruthless nature and his dry, sardonic wit made for a killer combination that appealed to viewers, and Darrow's performance was the icing on the cake. He quite literally became Avon, and, for four years, he gunned and quipped his way through the show, becoming its leading man for the last two series after the departure of Gareth Thomas. Whenever people think of Blake's 7, they think of Kerr Avon. And whenever anyone thinks of Kerr Avon, they think, and will always think, of Paul Darrow.
Born in 1941, Paul Darrow studied acting at RADA, sharing a flat during his time at the prestigious drama school with acting giants Ian McShane and the late John Hurt. Across his career, he has stared in a wide variety of theatre and television roles, including four seasons of Reperatory Theatre at the Bristol Old Vic Theatre, and in London's West End, and guest roles in hit TV shows like Z Cars, TheSaint, Emergency Ward 10 (where he met his wife of fifty years, Janet Lees-Price) and Little Britain. He even had a limited number of film roles (including, in a scene sadly cut from the film before release, the James Bond movie Die Another Day). However, he will most be remembered to two things: two guest appearances in Doctor Who, and Blake's 7.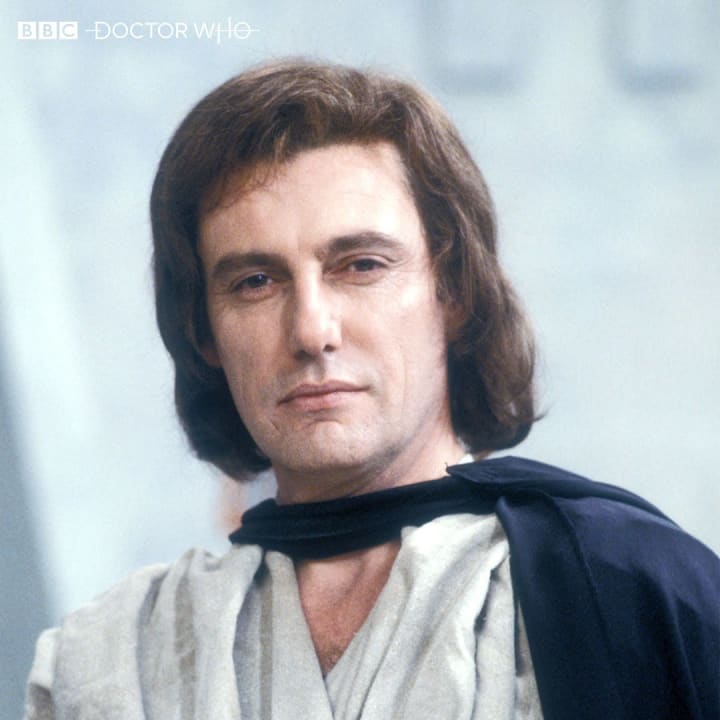 His first Doctor Who appearance came at the very beginning of his career, in the 1970 story Doctor Who and the Silurians, opposite Jon Pertwee. His second, and no doubt more memorable, role was at the opposite end of the spectrum, in 1985's Timelash with Colin Baker. Darrow's turn as the villainous Tekher was notable for the fact that Darrow decided to play it in the same vein as Laurence Olivier's notable turn as Richard III. It's an incredibly iconic performance, and, let face it, it makes the story so much better than it actually is. The story is, for the most part, rather beige (in both story content and set design), and Darrow's performance helps to bring the story to some kind of life. Anyone that can give Colin Baker a run for his money must be a good thing, and it's clear that, throughout the story, he's having a whale of a time. In fact, his performance is now famous (or infamous, depending who you speak to!) as one of the most interesting guest turns in the show's history, and helped to cement Darrow as a part of the Doctor Who family, not just Blakes's 7s'.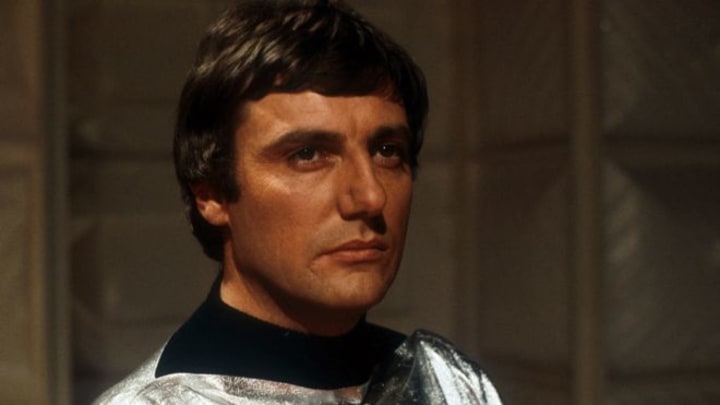 Of course, however, Darrow will be best remembered for taking on the role of Kerr Avon in Blake's 7. Producer David Maloney cast Darrow after watching him in the BBC's Legend of Robin Hood, in which he played the villainous Sheriff of Nottingham, and you can see why: the attributes of that character are very much shared in Avon. However, Darrow injects the part with a lot of humour and charm, which means that the audience can't help but connect with him, even if, sometimes, they don't really want to. You can see where Avon is coming from, and the way the character is ambiguously written means that you can see two motives in his actions. This was a conscious decision from script editor Chris Boucher, who actively rewrote a lot of Avon's dialogue in order to make sure that there was more of a moral ambiguity. And, while Avon is a highly interesting character in the first two seasons, and a real thorn in Blake's side, in the later two years, when Darrow takes full charge of the show, Avon comes into his own. It changes the whole direction of the show, and it shows how much of an impact Paul had on the role. The show could continue without Gareth Thomas, but I think, as did many fans, that it couldn't continue without Paul. Of course, Paul did stay right to the end, and it was Avon who gunned Blake down in the final moments of the closing episode, in a memorable scene that cemented the show in pop culture forever. In later years, Paul would remain active with Blake's 7, working with writer and Blake's 7 creator Terry Nation on plans to bring the show back, as well as being involved with Big Finish Productions' audio adventures, along with the other members of Blake's 7. It wasn't just his portrayal of Avon that people loved, but also Paul's loyalty to the show.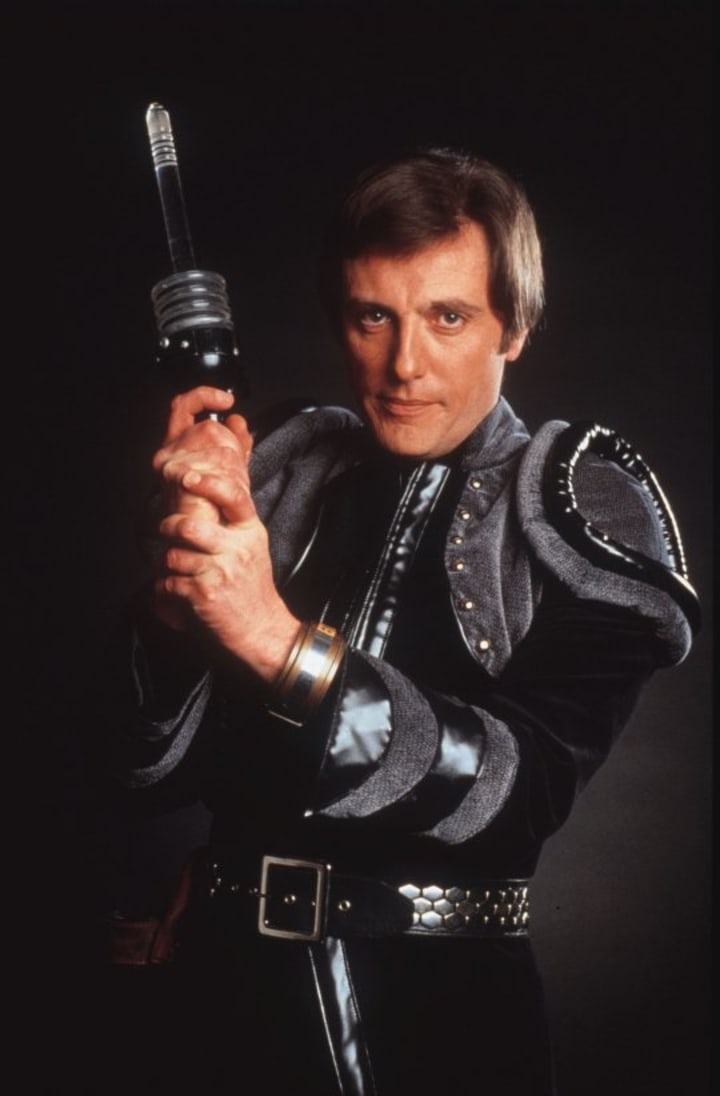 Paul Darrow will be remembered forever as Kerr Avon. Despite this, he had a long and varied career, and won't just be remembered for Avon, but as one of this country's finest actors. He leaves behind a legacy that will never be forgotten, and a talent for playing the anti-hero that will rarely be bettered.
Paul Darrow (born Paul Valentine Birkby) - 2nd May 1941-3rd June 2019.