Patty Jenkins And Rian Johnson's 'Star Wars' Projects On Hold Indefinitely
Sad News For Fans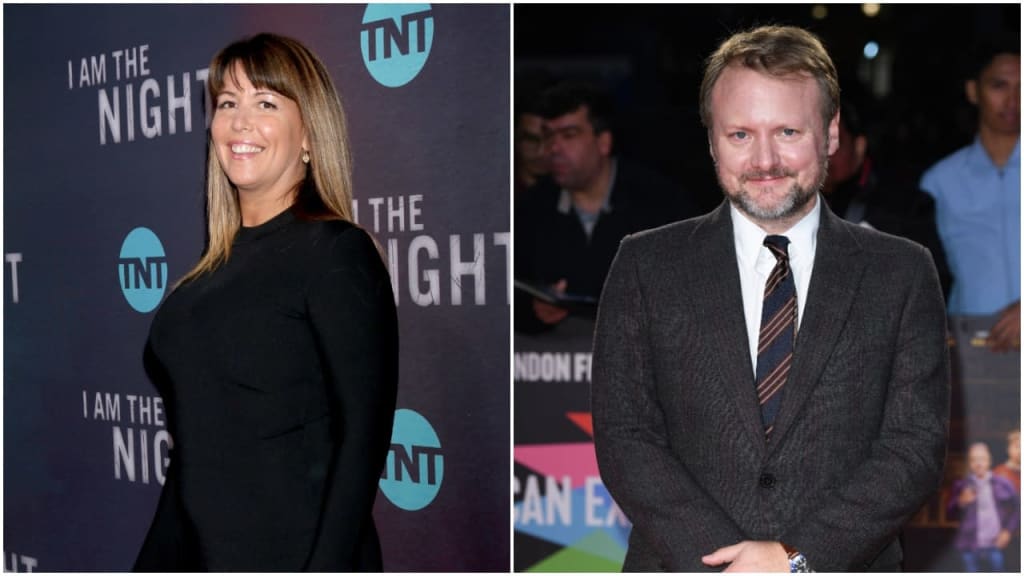 Following the news that the Patty Jenkins' Star Wars project has been delayed, comes news that the reason for the delay is creative differences between the director and executives at Lucasfilm. More specifically, Jenkins and Lucasfilm Vice President Michelle Rejwan could not agree on the script. This adds to a long list of Lucasfilm projects that failed to see the light of day.
Patty Jenkins is not the only director to have their Star Wars project delayed indefinitely. Rian Johnson's trilogy is also on hold for creative differences as well. Initially, both Johnson and Jenkins stated scheduling conflicts were the reason, which is putting it nicely. Whether Rejwan, whose official title is Senior Vice President of Live Action Development and Production, and the directors in question will work out any kinks in the future remains to be seen.
RELATED: Patty Jenkins' 'Rogue Squadron' Has Been Delayed
This seems to be a case of submitting a script for one project, and Jenkins starting work on her next project while that one is getting reviewed. In the meantime, the first one requires edits Jenkins no longer has time to complete. Similar issues arose a few years ago with Game of Thrones showrunners David Benioff and Dan Weiss, and their Star Wars trilogy project. Then, more recently with Rian Johnson whose trilogy was announced a month before the release of Star Wars: The Last Jedi. His trilogy has now been shelved also.
Several of the canceled projects are, coincidentally enough, ones that were announced far in advance that it is becoming a joke among fans. It has become a game of which one of these movies will be canceled, and which ones will actually be made. This does not just go for the films. Streaming series, such as Rangers of the New Republic, is also on hold. Rangers and Jenkins' Rogue Squadron were both announced during Disney Investor Day in December 2020. With many series and films being announced so far ahead, it is expected that some will eventually be canceled. And look, it happened again.
Why does this keep happening? Besides the script, part of the reason has to be conflicts between the creative needs/wants of the director and her team and how Lucasfilm wants their story to be told. Lucasfilm has a reputation of letting the creatives do their thing, and tell their own story (see the behind-the-scenes footage on Star Wars Visions on Disney+). There is no doubt that Lucasfilm wants to support and guide the artist so they can tell the story the best way possible. As long as it stays within the parameters of what is Star Wars. That is where it gets sticky.
Rogue Squadron getting shelved is particularly disappointing as it would have been the first Star Wars film directed by a woman. Bryce Dallas Howard and Deborah Chow have both directed episodes of The Mandalorian. Chow is also directing the upcoming Kenobi series, which cannot come soon enough.
Rogue Squadron shared the same title as the video game released in 2019, and a Legends comic book series published by Dark Horse Comics. Disney has confirmed that the movie would tell its own story. What that story will be is clouded by the Dark Side that is film development. Lots of movies get bogged down in creative differences and spend years if not decades waiting for someone to pick up the reigns. This issue is not exclusive to Lucasfilm, although it gets the spotlight because it is Lucasfilm, the creator of one of the world's largest franchises.
Sometimes the reigns get left behind because the Star Wars universe is vast and there is an opportunity at every corner to write a new story. When one does not land, there is another waiting to be told. Understandable as this issue is, it has mainly been an issue with filmmaking and not so much with a series. For now, the fate of Rogue Squadron and the Rian Johnson's trilogy is unknown. With so much content on the horizon, it is unlikely these will come out of hibernation, and when they do who knows what they will look like.
Disney sees the success of the streaming series with The Mandalorian and the upcoming The Book of Boba Fett, and rightfully wants to stay in that lane. However, Star Wars is a film-first franchise and belongs on the big screen. Seeing Star Wars at the movies is an event. It is something you do with your friends and family. You make plans months in advance as the hype builds. Hopefully, someday we can experience it again for the first time.
READ NEXT: Theory: Disney's 'Lightyear' Takes Place In 'Star Wars' Universe
Written By Eric Onkenhout
Source(s): IGN, Screen Rant
Syndicated From Culture Slate