Onizuka's Aliens
Did the late NASA Astronaut See ET Bodies?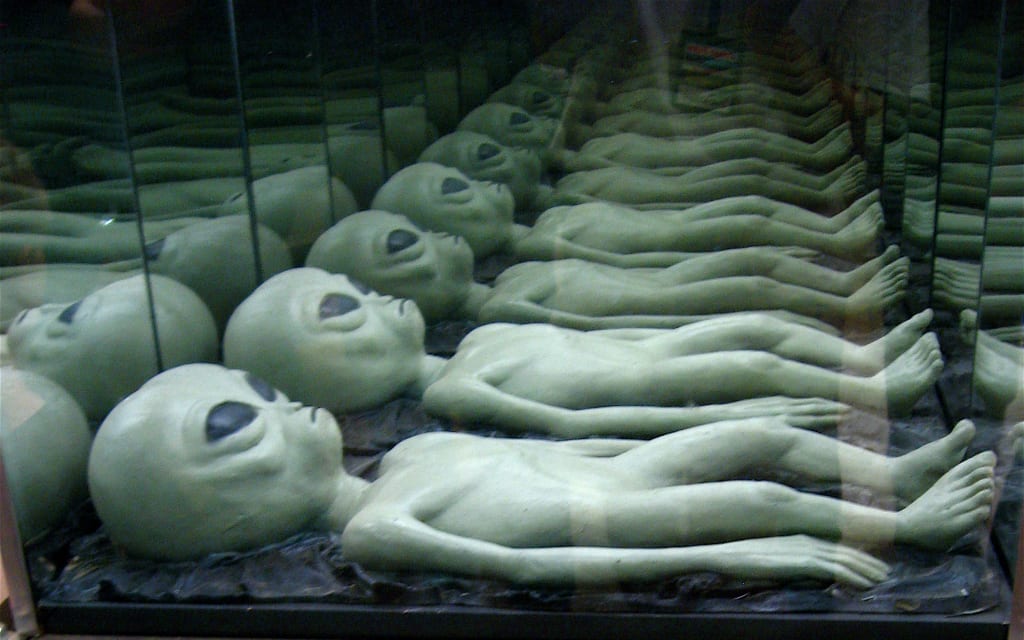 Throughout the history of modern UFO research, there have been many reports of crashed flying saucers and dead alien bodies being shipped off to destinations unknown. And while many of these reports come from dubious and less than credible witnesses, there are those rare occasions when the story rests on the shoulders of extremely prominent and highly credible individuals. Such was the case for Clark B. McClelland, former Spacecraft Operator of the NASA Space Shuttle Fleet.
In an article titled, Alien Disclosure From an Astronaut, McClelland came forward to tell a fantastic story he'd heard from the late Lt. Col. Ellison Onizuka, former Discovery astronaut who tragically died in the 1986 Challenger space shuttle explosion.
During a routine prep mission, the two had connected and exchanged several conversations throughout their working relationship. Many astronauts had been aware that McClelland had an interest in UFOs, having spoken on many occasions with Major Donald Keyhoe and Dick Hall, two former members of the National Investigations Committee on Aerial Phenomena (NICAP), and the Mutual UFO Network (MUFON).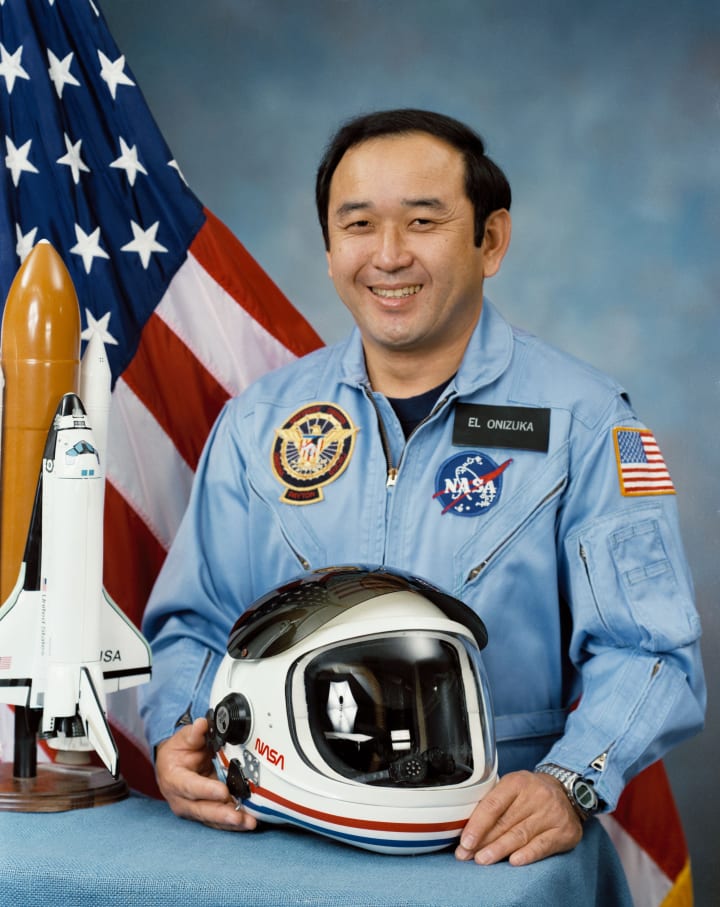 During one of McClellan's correspondences with Onizuka, he was quite surprised when Onizuka asked him about his opinions on the possibility of an extraterrestrial intelligence having visited the planet. In McClelland's article, he stated that he'd told Onizuka that he believed that: "...life does exist among the stars and that it has visited earth throughout human history." At this point, Onizuka smiled, and then pressed on. He asked McClelland if his name had any type of connection to McClelland Air Force Base in California. When he admitted that he wasn't aware of any connection, he asked Onizuka why he was curious. McClelland recalled the following about Onizuka's response:
"He had a surprising experience along with other USAF aerospace flight engineers and pilots while on military training duty at McClellan AFB, about eight or nine years prior to his astronaut training. He and this group were at this base for specialized training when they were directed to report to a viewing room. As they were seated, the room darkened and a movie began without the usual official introduction by a USAF officer."
At this point, Onizuka remembered being startled when the film began to show what appeared to be some sort of medical examination room with small bodies laying on some sort of table or slab. McClelland went on to describe these small bodies, according to Onizuka's memory:
"The small, strange looking creatures were humanoid in shape and appeared similar to those described by alleged witnesses at the well-known Roswell site in the Southwest USA in 1947. They all had large heads, large eyes, slight torsos, arms, and legs. They did not appear to be of earthly origin."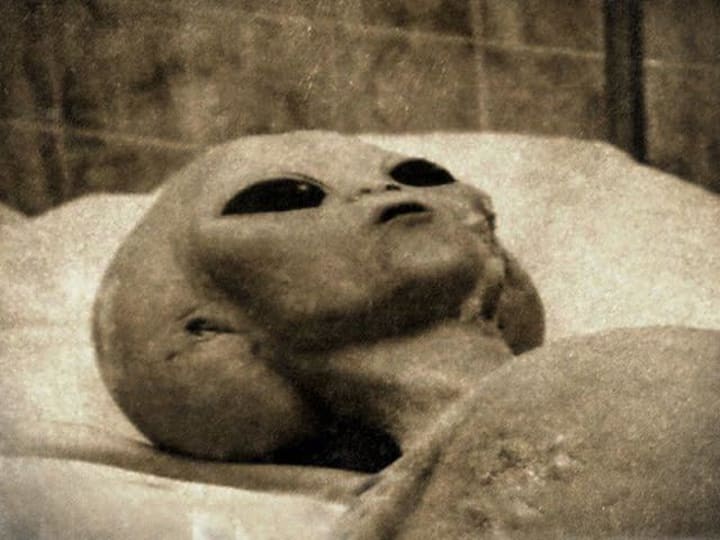 But why were Onizuka and others shown this film? To what purpose was it to usher them in, sit them down, and not explain what they were seeing? Onizuka explained his theories on this to McClelland, stating that: "We were all caught off guard. Perhaps it was a test of our psyche to determine our overall reaction. Well, we were all caught by surprise."
This certainly would have been enough reason to question what it was they were seeing. So had they been given the opportunity to inquire? Onizuka went on to explain that they were not even given a moment to question their superiors. He would go on to say that: "We were then asked to exit the room and continued our scheduled technical activities as if nothing special had occurred."
So this had clearly been a cryptic and bizarre experience, prompted by Onizuka's superiors and various agencies. So while it may have been a test on the collective and individual psyche of the viewers at the time, what was the overall intent, in the opinion of Onizuka? He postulated the following to McClelland:
"Perhaps it was a planned USAF psychological test for military reasons. NASA may have evaluated it in my selection as an astronaut in 1978. You know, what would my reaction be if I actually saw an alien being?"
It was at this point that McClelland claims that the two went their separate ways. But not before agreeing to meet again to discuss this extraordinary story in more detail. McClelland wished Onizuka the best of luck in his upcoming Challenger space flight mission. Unbeknownst to both the men that day, it would be the last time they ever spoke. On January 8th, 1986, Onizuka and the other members of the Challenger crew lost their lives in the tragic accident that shook the nation.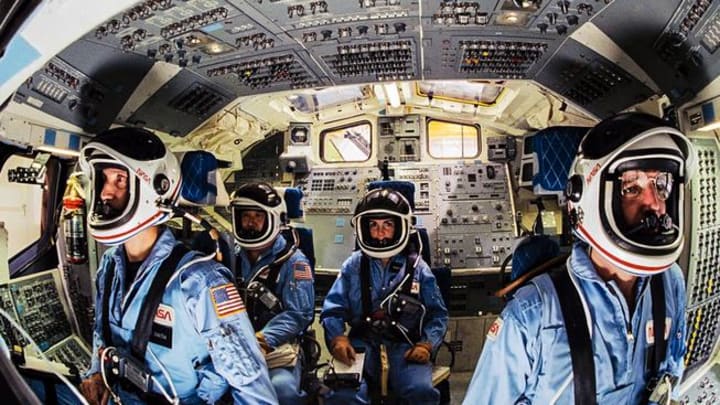 McClelland was at Kennedy Space Center that day when the Challenger exploded and fell into the Atlantic Ocean. With it, the incredible accomplishments of the crew lived on in the memories of many. And for Onizuka in particular, he was remembered by most for being the first Asian-American, the first Japanese-American, and the first Hawaiian in space as an astronaut on the space shuttle, Discovery. But for McClelland, his memory of Onizuka included the amazing story of possible alien beings, and the strange film he'd witnessed, ushering in yet another controversial tale in the annals of UFO lore.
- - -
Ryan Sprague is the author of 'Somewhere in the Skies: A Human Approach to an Alien Phenomenon' (Available on Amazon). Speaking on the UFO topic, he has been featured on ABC News, Fox News, and The Science Channel. He is also a regular on the Travel Channel's 'Mysteries at the Museum'. Ryan is the co-host for both the Into the Fray & UFOmodPOD podcasts. Learn more at: www.somewhereintheskies.com
About the Creator
Ryan Sprague is the author of 'Somewhere in the Skies: A Human Approach to an Alien Phenomenon'. He is also a UFO journalist, TV personality, and a podcaster. More at www.somewhereintheskies.com
Reader insights
Be the first to share your insights about this piece.
Add your insights