Obscure Sci-Fi Movies
While there are indeed sci-fi films that garner both box office and critical success, obscure sci-fi movies take weirdness to another level.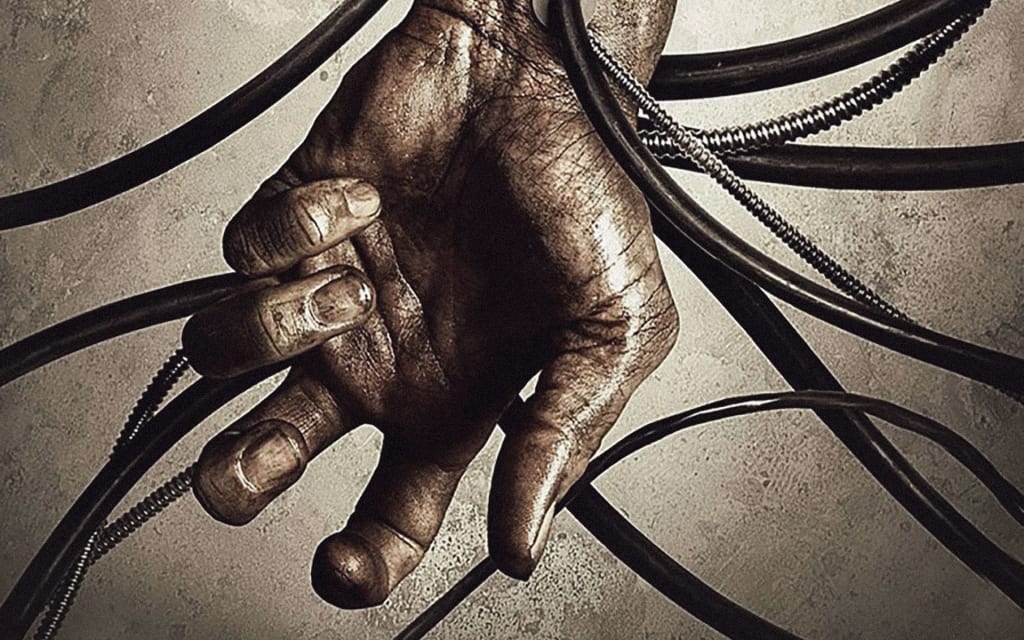 Obscure sci-fi movies always make for an interesting watch just because of the ideas they play with. While there are indeed sci-fi films that garner both box office and critical success, such as Arrival, Interstellar, and The Martian, the entries on this list showcase those that take weirdness to another level. Every medium needs a dose of risk-taking to allow innovation, and science fiction has a lot to offer.
In 2006, Southland Tales was released at the Cannes Film Festival. Starring well-known Hollywood celebrities such as Mandy Moore, Dwayne Johnson, and Justin Timberlake, it seemed like it was destined for success. However, the film bombed both in critic reviews and at the box office. Directed by Richard Kelly and set in Los Angeles, this sci-fi film was a satirical take on both infotainment and the military industry. While it did have an interesting premise of how the future would look, the execution was undesirable and confusing at best. Regardless of the dismal reviews, many people still think fondly of Southland Tales. In fact, Justin Timberlake admitted to not understanding what the film was trying to do but acknowledged it as a form of performance art.
No Blade of Grass continues to establish itself as one of the definitive obscure sci-fi movies out there, decades after its release. No Blade of Grass was shown in 1970 and had Doctor Who actor John Hamill as Roger Burnham. As the title implied, the post-apocalyptic story is about the disappearance of grass. Based on John Christopher's 1956 novel titled The Death of Grass, this sci-fi film had some really disturbing scenes that are not for the faint of heart. It attempted to illustrate how society would respond once disaster struck. You can expect gruesome scenes portraying rape, violence, and the death of animals. Likewise, No Blade of Grass also had several nude scenes involving breastfeeding and childbearing. If you want to see how an individual responds to global, riot-causing famine, check this out.
Shinya Tsukamoto made a play when he was in college. He was so dedicated to his story that he also became the director and a performer. Eventually, Tsukamoto became a director and adapted his own story to the big screen. In 1989, his Tetsuo I: The Iron Man was released and proved that Tsukamoto was born to create cult sci-fi clicks. Noted as cyberpunk horror, the low-budget movie showed what happens when an ordinary Japanese employee, Tomorowo Taguchi, develops an odd transformation. After being involved in an accident that led to the death of a strange individual portrayed by Shinya Tsukamoto himself, Taguchi slowly but surely transforms into rusty metal. Eventually, Tetsuo I: The Iron Man had two more installments with 1992's Tetsuo II: Body Hammer and 2009's Tetsuo III: The Bullet Man.
Definitely one of the most intriguing obscure sci-fi movies out there, Fernando Meirelles' 2008 sci-fi flick is similar to No Blade of Grass in how it tests individuals under a disastrous setting. Interestingly, Blindness wasn't supposed to be filmed in the first place. Jose Saramago wrote the novel of the same name and he didn't want anyone to make a film out of it. Thankfully, the Nobel Prize-winning author agreed once the producers promised that the adaptation would take place in an unidentified city. Starring Julianne Moore and Mark Ruffalo, Blindness showed human beings turning totally blind and getting quarantined in an area prone to abuse and exploitation. Unsurprisingly, organizations speaking out for blind people found the film distasteful and dangerous for blind people in real life.
What happens when a CIA agent finds werewolf blood in 1974 and gets the same blood administered to him? Well, bloodshed immediately ensues and authorities begin scrambling to contain this horrific monster. Luckily, the murderous creature is captured, only for evil individuals to set him free two decades later. Only this time, the werewolf gets upgraded with metal skin. Directed and written in part by Alessandro de Gaetano, Project: Metalbeast is a fascinating sci-fi horror movie released in 1995 that relishes in pure mayhem. It isn't exactly as massive in scale as the Transformers franchise nor is it as memorable as the other monster films like as Jaws and Godzilla, but Project: Metalbeast is still worth watching as one of the most obscure sci-fi movies out there.
Just like Tetsuo I: The Iron Man, Pandorum eventually gained a cult following after being released in 2009. Directed by Christian Alvart and produced by Resident Evil writer Paul W. S. Anderson, Pandorum was a creepy sci-fi flick set in space. If you are a fan of H. P. Lovecraft, you should definitely see this one. Instead of relying on sheer gore and shock, the horror present in Pandorum is more about the fear of the unknown. This is made possible by the inability of space crew members to remember their identities and objectives upon waking up. Are there aliens to be killed or are they simply moving along to the edge of the universe? Moreover, how can they trust each other if they aren't aware of their selves? Once you've watched this one, you might just become a loyal fan of the cult film and demand a sequel from Christian Alvart.
A Boy and His Dog isn't exactly an unknown movie if you're a hardcore sci-fi fan, but this 1975 comedy-drama bombed at the box office. Directed and produced by L. Q. Jones, A Boy and His Dog is about a young boy traveling with a dog as they traverse the desolate wasteland following an apocalyptic event. Despite failing to become a commercial success, A Boy and His Dog managed to win the Hugo Award for Best Dramatic Presentation in 1976. Although it was released more than three decades ago, you can watch the Blu-ray version that was released in 2013. And if you love playing video games, you'll be happy to know that this old sci-fi flick significantly influenced Bethesda's highly successful and critically acclaimed Fallout series.
On visuals alone, everyone should see Panos Cosmatos' debut film Beyond the Black Rainbow. Released in 2010, this sci-fi horror flick received dismal reviews before gaining more positive reception after appearing at the Tribeca Film Festival in 2011. Even if the overall product isn't praised, the visuals helped make Beyond the Black Rainbow a memorable movie. Cosmatos noted that the alluring imagery was inspired not just by the works of Jean Giraud and Frank Frazetta but also by abstract works and architecture as a whole. Aside from succeeding on the visual aspect, Beyond the Black Rainbow also attempted to tackle religion, consciousness, societal control, and how people deal with their emotions. For that alone, it deserves to be recognized as one of the more interesting and obscure sci-fi movies. If you ever decide to see this film, pay close attention to the end credits, particularly when an action figure appears.
In the world of outrageous movies, Space Truckers shines as a comedic entry with a premise only the most quirky people could ever think of. Released in 1996 and directed by Stuart Gordon, the movie is about a man named John Canyon responsible for delivering cargo from outside Earth. This time, the space trucker must deliver a questionable cargo with no questions asked. Sadly and hilariously enough, the package turns out to be a group of deadly robots who want to ravage the planet. How can John Canyon save the world from the murderous cargo he helped deliver? Yes, it's a terrible, low-budget movie, but it's also a delightful one. Despite being a failure as whole, Space Truckers manages to illustrate genuinely interesting ideas while dealing with issues of greed.
Combining science fiction with noir, Jean-Luc Godard's 1965 French film is definitely one of the most intriguing obscure sci-fi movies ever. Set in a city located in another planet, Alphaville follows an American investigator as he deals with a leader who is against the portrayal of love. How does one live in a city that has banned self-expression? With a decent cast involving Anna Karina and Eddie Constantine, Alphaville managed to show a dystopian society without the need for expensive sets. Somehow, the movie was able to turn the lovely streets of Paris into Alphaville, complete with modernist architecture that was mostly unheard of at the time. The movie won the Golden Bear at the Berlin International Film Festival, but this wasn't enough to become as memorable as E.T. or Blade Runner. Hopefully, more people will recognize this sci-fi gem.
scifi movie
list