Newly developed "sandwich-style" solid-state lithium battery
The "sandwich" solid-state lithium battery is fully charged in three minutes, how long will it take to commercialize?
Solid-state battery technology has seen a breakthrough.
Recently, a team of researchers at Harvard University has developed a new solid-state battery that can cycle 10,000 times, is expected to fully recharge in 3 minutes, and last for 20 years.
This solid-state battery uses a pure metallic form of lithium, with solid electrodes and a solid electrolyte, rather than the liquid or polymer gel electrolyte found in lithium-ion batteries. In the lab, the prototype battery was able to complete 5,000 to 10,000 charge cycles. The Harvard team's research on solid-state lithium metal batteries dates back to May of last year, but at that time the technology was at the level of "fully rechargeable in 10 to 20 minutes, with a battery life of 10 to 15 years.
The design of this battery is inspired by the classic British sandwich. If you think of the battery as a sandwich, the first layer is the bread (lithium metal anode), then the lettuce (graphite coating), followed by a layer of tomatoes (first electrolyte) and a layer of bacon (second electrolyte), and finally another layer of tomatoes and a final piece of bread (cathode).
The team believes that the lithium metal anode, which normally develops dendrite growth in other solid-state designs, can gradually penetrate through the electrolyte to the cathode, which in turn leads to a short circuit in lithium-ion batteries. In other words, dendrites or dendrites that develop during the use of lithium-ion batteries are the root cause of battery fires. In this design, the dendrites grow in the "lettuce" and "tomato" but stop at the "bacon". The "bacon" barrier prevents dendrites from passing through and shorting out the cell, thus preventing failure.
"We set out to commercialize this technology, and our technology is unique compared to other solid-state batteries. In the lab, we have achieved 5,000 to 10,000 charge cycles over the life of the battery, whereas even the best-in-class batteries now require 2,000 to 3,000 charge cycles, and we see no fundamental limitations to expanding battery technology that could be a game changer," said In Li, associate professor of materials science at the John A. Paul son School of Engineering and Applied Science at Harvard University.
Added Energy, a startup founded by the research team, has announced that it has been granted an exclusive technology license by Harvard's Office of Technology Development to move forward with the commercialization of the technology, which aims to shrink cells to palm-sized "soft pack cells" with components encapsulated in an aluminum-coated film. However, In Li said in a media interview last year that commercialization of the technology would take several years and face many challenges.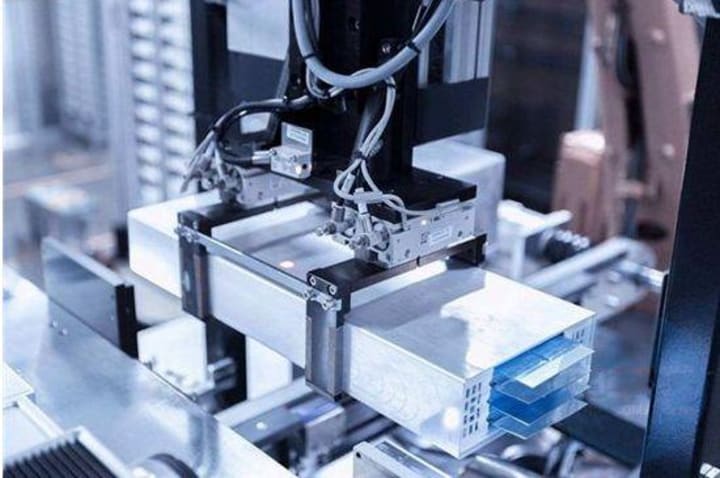 Solid-state batteries are lithium-ion batteries with solid-state electrolytes, which have higher safety and energy density and are considered to be the technology direction for next-generation electric vehicle power batteries. At this stage, solid-state batteries are ahead of ternary lithium batteries in terms of technical indicators. From the current industrial layout, many international car companies such as Toyota, BMW, Volkswagen, and Hyundai are laying out in the field of solid-state batteries and increasing their investment in the field of solid-state batteries. In addition, car companies and battery manufacturers have joined hands to overcome the difficulties, Toyota is working with Panasonic, CW has invested in the U.S. battery startup Quantum, and Ford and BMW invested in Solid Power. BMW plans to start road testing vehicles equipped with all-solid-state batteries by 2025, and to market them by 2030. Mercedes-Benz is now also working with Factorial Energy on solid-state batteries, following its partnership with Hydro Quebec.
However, we have yet to see a mass-produced solid-state battery in a car. As early as 2011, Toyota said it would launch solid-state batteries from 2015 to 2020, believing that solid-state batteries would completely make up for the range problems of new energy vehicles, while also giving a major boost to the speed of new energy vehicle popularity. However, to date, solid-state batteries are still not officially applied, and Toyota expects to achieve mass production in 2025, while LG New Energy expects to achieve mass production of all-solid-state batteries in 2026.
"For all-solid-state batteries, there are still some technical difficulties." Dong Si Xian, CEO of High Energy Times, said in an interview with the First Financial Reporter that firstly, the problem of batching, low-cost and stable synthesis of electrolytes has not been effectively solved, secondly, the problem of large internal resistance caused by the solid-solid interface problem has not been solved, and thirdly, the corresponding equipment and process have not been finalized.
Among them, the problem of the solid-solid interface is divided into the physical level and chemical level. At the physical level, the powder particles will become larger or smaller in the battery charging and discharging cycles, and since they do not contain liquid, gaps will easily arise between particles and particles and between layers and layers, bringing about poor contact and affecting the transmission of ions and electrons, and the internal resistance of the battery will increase, and the polarization problem will occur in the charging and discharging process, leading to multiplication rate performance degradation. At the chemical level, if the sulfide electrolyte material is poorly selected, the sulfide electrolyte will easily react chemically with the positive and negative electrode materials, conductive agents, and adhesive materials, so in the petrochemical environment, it will produce reaction products with lower lithium ion conductivity at the interface, resulting in increased internal resistance and lower battery multiplier performance.
There is a statement in the industry that the cost of all-solid-state batteries is more than four times higher than the current lithium batteries. Wu Hui, general manager of the research department of Iva Institute of Economic Research and director of China Battery Industry Research Institute, believes that it is impossible to compare the cost because there is no mass production, but the cost of these semi-solid-state batteries is now above 1 yuan/EH, while the cost of liquid lithium battery cells is about 0.7~0.8 yuan/EH now (mainly ternary). All-solid-state battery mass production time may be in 2030 or so.
Loyang Gaming, the academician of the Chinese Academy of Sciences and vice chairman of the China Electric Vehicle Association, previously talked about the material, to build up, solid-state batteries that are put into large-scale commercial applications probably between 2025 and 2030.