New Announcements About 'Star Wars: The High Republic'
The Newest Era In 'Star Wars' Continues To Expand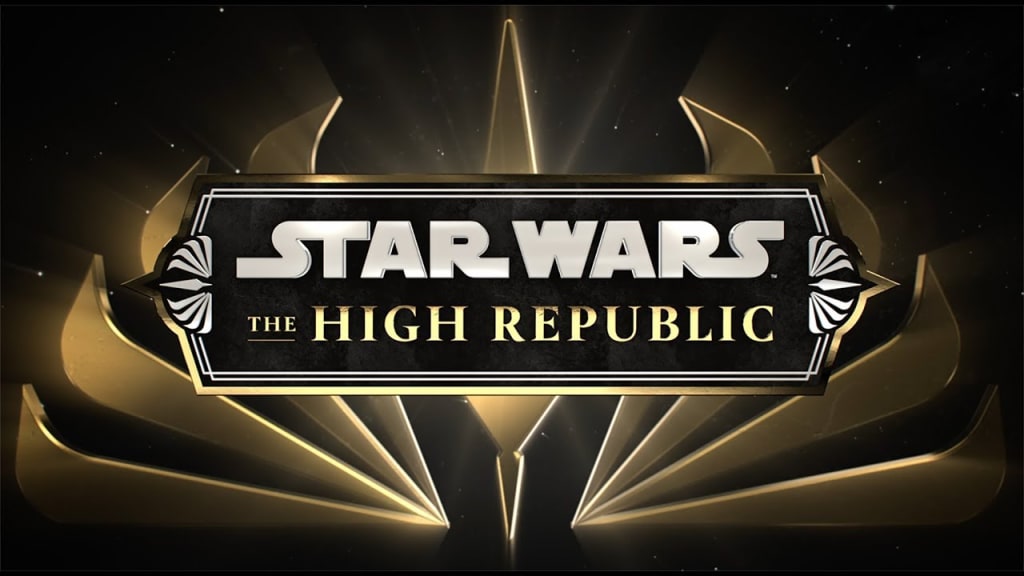 Today marks the first anniversary of the start of The High Republic (technically, it's about a year and two days, but who's counting), and to celebrate that anniversary, Lucasfilm's Krystina Arielle hosted a special edition of The High Republic Show on the Star Wars YouTube channel. Guests on the show included Justina Ireland, Claudia Gray, Cavan Scott, Daniel Jose Older, and Charles Soule (also known as the Jedi Council). They each spoke briefly about what they are working on for future projects in The High Republic. Spoilers warning: grab the tissues.
Since the launch of The High Republic with Charles Soule's Light of the Jedi, The High Republic stories have appeared in adult fiction, YA books, Middle-grade books, comic books from Marvel and IDW, manga, short fiction, and video games. In addition, we've seen the Jedi at their peak face unspeakable horrors from the plant-like drengir and the space pirates, the Nihil.
RELATED: 'Star Wars The High Republic: Tempest Runner' Audio Drama To Get Print Release
The anniversary special video was relatively brief, clocking in at just under 19 minutes long. It started with a quick monologue from Kathleen Kennedy about how successful The High Republic has been with six New York Times bestselling novels and some of their best-selling comic books. As an avid book reader and Star Wars fan, it is fantastic to see Lucasfilm's president acknowledge the Star Wars publishing corner. It shows that Lucasfilm is committed to telling great stories no matter the format.
Kennedy's monologue was followed by a rather ominous video of what's to come. And what's coming out now is the third wave of Phase I. This includes The Fallen Star by Claudia Gray and Mission to Disaster by Justina Ireland, which came out today (January 4, 2022). This is followed by Eye of the Storm, part one of a two-part comic book series by Charles Soule coming January 12, The High Republic Adventures #12 by Daniel Jose Older, The High Republic #13 by Cavan Scott, and Trail of Shadows #4 also by Older. Finally, the third wave wraps up in May 2022 with The Edge of Balance Vol. 2 by Older and Shima Shimya.
To clarify how The High Republic phases and waves work, there are three waves in each phase, and there are three phases. We're now at the start of the third wave of phase I. Phase I is called Light of the Jedi, Phase II is called Quest of the Jedi, and Phase III is called Trials of the Jedi. Here's exactly what was announced today;
Phase II starts in October, beginning with Cavan Scott's new The High Republic comic book series from Marvel that he is working on right now. When Arielle asked Soule about his next project (comic books) for Phase II, Soule could barely contain his excitement,
"I have a project in Phase II that I'm extremely excited about that ties into storytelling I've been doing for 'Star Wars' for 5-6 years, and it revolves around two words, and those two words are Porter Engle. And you're going to get to see where the Blade of Bardotta became the Blade of Bardotta. I'm super excited to tell this story."
For Phase II, Older is writing the all-ages The High Republic Adventures original graphic novel from Dark Horse Comics. In addition, Justina Ireland is working on the next Young Adult novel she described as "a little different," which she is co-writing with Tessa Grant. Lastly, when asked about her future project for Phase II, Claudia Gray merely said, "Phase II is an era of exploration and invention," but could not elaborate further. San Tekka clan, anyone?
Arguably the biggest reveal is that Phase II will take place 150 years in the past, making it a prequel to Phase I. Additionally, four more authors were announced to be working on The High Republic; Zoraida Cordova, Tessa Gratton, George Mann, and Lydia Kang. It is safe to say that future The High Republic stories will not be all fun and games, and no one is safe.
READ NEXT: Top 10 Marvel Comics Villains
Written by Eric Onkenhout
Source(s): Star Wars YouTube, Wookiepedia
Syndicated from Culture Slate