Need a Great Summer Read? This Epic Fantasy Novel Is It
'Traits of Darkness' has great reviews.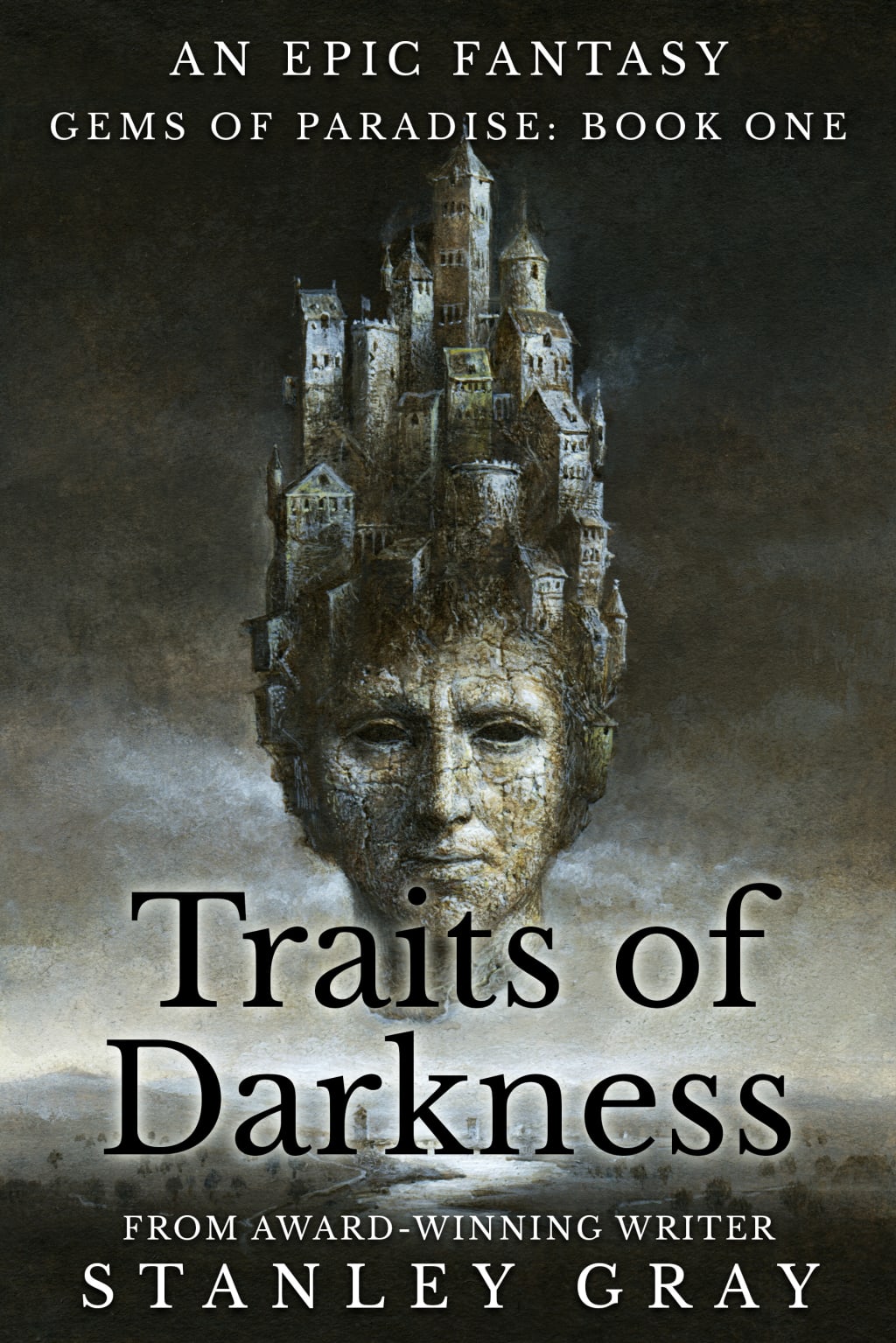 Chaos reigns.
In a remote island kingdom, a tyrannical king indulges his basest desires. He murders for pleasure and terrorizes the peasants who have built his empire with their backs. Yet, the king's madness may be preferred to the horrible cruelty of his son and heir to the throne. As the callow prince and his mother the queen conspire to commit the ultimate form of treason, the people of Norteras clamor for justice and talk openly in the cobbled streets on a revolution. A dragon has been prophesied to come to the land to save the oppressed and vanquish the nefarious overlords.
Even though Borg doesn't know it, he is the dragon seen by the prophets. Borg bears an unusual tale, a rich history laden with lore. He is a gold dragon. But, he must assume the form of a human. Living in the remote regions of Norteras, working as a humble miner, Borg and his family must fight to survive the powerful hunters whom they only narrowly escaped once before. As strange bandits continually threaten the small town where Borg lives, he struggles to maintain his secret while also fighting to protect his family.
As Borg embarks on a mission to seek the disabled king's aid in defeating the brigands ravaging his new home, a halfling dragon hunter offers the king a miracle. Knowing that the king is in deadly peril from within and without, the hunter proposes using magic to aid him. The monarch will be healed. But, there is only one little catch: in exchange, the king must help the hunter track down and kill Borg, one of the last of the gold dragons.
The king of Norteras accepts the offer, and immediately begins an internal purge. A campaign of brutality and terror that stuns even the hardest of foes devastates the island elites. The king shows he will consider (and do) any act, no matter how depraved, in order to consolidate his grip on power.
As the two parties come closer to meeting, their sons are growing. Learning. Being prepared for their ultimate fates.
When the king of Norteras oversteps his bounds and nearly dies in an ambush, then again in a heated sylvan battle far from civilization, only the powerful magic of the halfling dragon hunter can save him. But, the hunter takes the opportunity to remind the monarch that, just as easily as he granted the king reprieve, so he can take it away. Faced with the reality that he must prioritize slaying this pesky dragon, the king agrees to return to his castle to begin the mission.
Game of Thrones meets Lord of the Rings in this epic fantasy novel from award-winning author Stanley Gray.
If you liked Game of Thrones or Lord of the Rings, then you're going to love Traits of Darkness. Filled with intrigue, passion, and battles, this is a story of love and lust between rival families that will stop at nothing to achieve their ultimate ambitions: power.
Free with Kindle Unlimited, and less than a cheap cup of coffee without it, this is one fantasy fiction book you do not want to miss. One-click and start your journey today.
A Great Gift Idea for Readers
A great epic fantasy book for mature readers, this novel would be a great gift for college students, readers, fantasy fans, or anyone frequently beset by bad weather. It's also a wonderful addition for any vacation or trip.
Thank you for taking the time to give this book your consideration.
Here's what one reviewer said about the book:
"I really enjoyed this fantasy story. I don't wanna give to much away so I'll just glance over here and there. So the King has issues he's sick and pretty much dying. His son is an evil turd and trying to kill him. Then the other characters like Borg are just trying to provide for his family. They also hold a secret. Goblins attack and plenty of fighting happens. Seriously this is a good book check it out if fantasy stories are your thing. Looking forward to Book 2."
About the Creator
Stanley Gray is an award-winning writer who creates exciting stories with flawed characters. Traits of Darkness, the first in its series, is available on Amazon. He lives in beautiful Oregon, and loves spending time with his cat, Calypso.
Reader insights
Be the first to share your insights about this piece.
Add your insights