May you have something you love to do and a heart that doesn't bend to your talents
I listened to a leng, feel very shocked, very philosophical.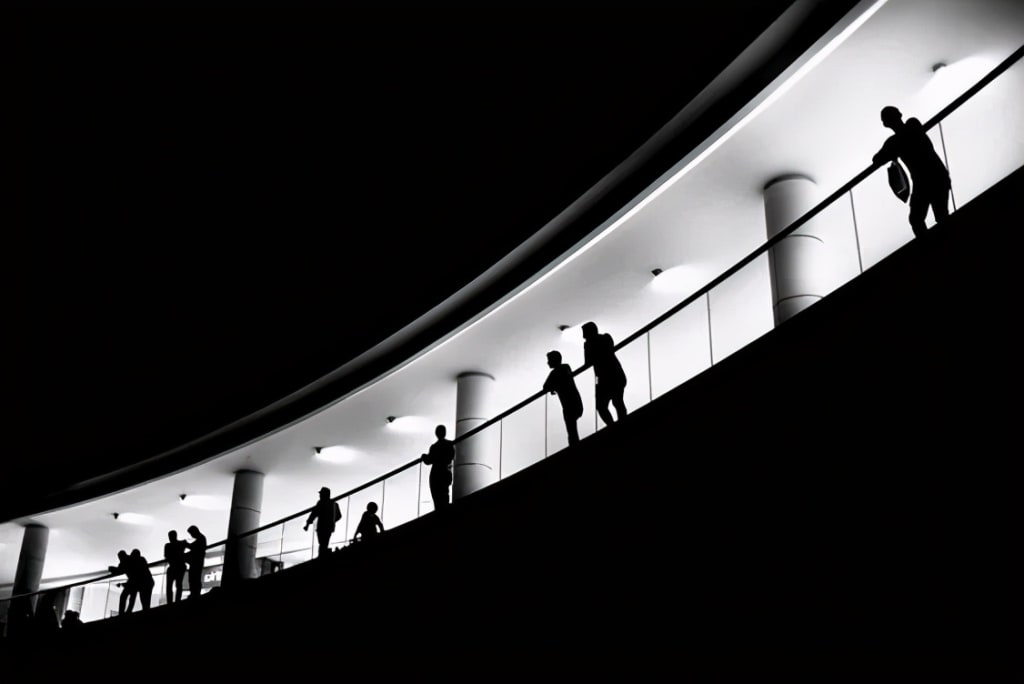 1
After my cousin graduated from university, she signed into a good enterprise, and the competition was very fierce. After the six-month internship, one of the five would stay.
We all thought she must be under a lot of pressure, but she felt strangely relaxed because the company didn't give them much work to do. All they did was organize some papers and make coffee for colleagues. Of course, in line with their workload, they were also paid very little during their internships.
And who doesn't organize and make coffee? It was precisely because of the low difficulty of the job and the poor salary that one of the interns quit in the past month with the same reason: "I am too talented to make coffee. I am a graduate from a key university. Why do I do this?"
One of the girls who resigned was so close to her cousin that she not only resigned but also introduced her cousin to her new company. The company is small, but the good news is that the salary can be doubled instantly, and the people are very busy and full.
As a matter of fact, my cousin was tired of making coffee, and as soon as the original intern left, a new intern came in, so it was really bad to be replaced every minute. But the cousin saw that this was not normal, because the company seniors are busy to death, the salary is definitely high in the city.
Since she decided to stay, she became very careful and read relevant books in her spare time, trying to do the two things of sorting out materials and making coffee perfectly. One day WHEN I visited her home, I found that she even bought a coffee machine. She not only talked about the types of coffee, but also learned how to make coffee with no basic knowledge. Looking at the simple rose in the coffee cup, I have inexpressible surprise.
God helps those who help. Half a year later, my cousin stayed in that unit. Now, instead of being idle, she's a two-a-day professional, with interns lining up to make coffee for her.
Of her internship, she said: 'There's no such thing as being too clever. When you really attentively, you will find that it is not easy to do a small thing, which involves extensive and profound knowledge, we need to have a deep respect, pay a great deal of sincerity.
2
Testing employees' working attitude with small things is not the exclusive style of her company. In my previous job as a journalist, I interviewed the president of a well-known corporation. She mentioned the purpose of her staff selection, it does not matter if the work ability is a little, but the work attitude must be serious, to the enterprise must have love. Therefore, she always assigns the same small tasks to different employees, such as designing a table or making a powerpoint presentation. The results were interesting. It was always the above-average employees who did the best.
At the time, I wondered. As a matter of fact, IN my own work, I have often seen talented people who are willing to let go of their talents, while those who are above average in their work ability and are diligent in their work attitude have been on the rise, which I find particularly unreasonable.
The president smiled and answered my doubts. A person, she says, the attitude toward work is like a marriage, if a woman choose to marry an ordinary boy, has been holding the marrying down psychological, feel very grievance, asked the boy through other ways to make up for her, love her, double good to her, otherwise will was flapping their wings to fly, what do you think the boy tired not tired?
I listened to a leng, feel very shocked, very philosophical.
An enterprise is like a boy. If an enterprise wants to make stable achievements for a long time, those who enter the senior level are not allowed to have the heart of "marrying down". What is the difference between those who have the psychology of "condescending to talents" and "marrying down"? ! People who do not respect what they do do not cherish the opportunity to work and will not be grateful.
3
Before the age of 25, I have always felt that women to achieve their own value, must have excellent professional knowledge, will sell, will write, in short, laundry, cooking, cleaning up the room and so on are small, will make money is the first priority to measure success.
So, our class has a result quite good girl because of special reason want to do housewife, I also feel special pity, too condescension is not? If I knew that I should do housework every day after graduation, why should I work so hard for the college entrance examination and study?
Until a few years ago, I quit my job to take care of my baby and stayed at home. Every day, I had no idea what to do with the smoky room made by my baby. I really wanted to sit on the ground and cry. This just know, feel "condescension" thing also not so good stem!
In order to learn about housekeeping, I bought a best-selling book on organizing online and came across one of the most accomplished homemakers, Marie Kondo. Since she was in kindergarten, the first thing she does when she gets home is clean and tidy the room her family has messed up. Year in and year out, it is such an ordinary girl, after giving the book that organizes about receive, share the result that oneself do housework with everybody, help ten million do not understand the housewife that receive, become popular rapidly unexpectedly whole world.
The British media called her the "Queen of Japan's tidying up", and the American "Time" magazine praised her as one of the "100 Most influential people in the world in 2015", for her special ability to do housework.
And the praise brought her not only fame but also extraordinary wealth. Countless housewives around the world pay a lot of money to queue up for her one-to-one household guidance, and her lectures are worth a fortune.
Do our values undergo a baptism when the best housework girl reaches out to billionaires, when teaching others how to do housework becomes a glittering, high-end profession?